When it comes to Maleficent, Angelina Jolie and her family love a coordinated moment. This September at the world premiere, they all adorably dressed in dark attire, playing into the aesthetic of Jolie's character.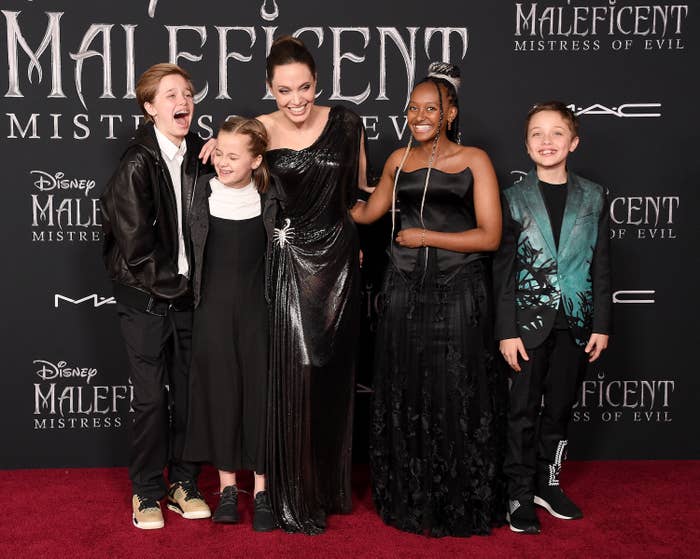 This time, for the European premiere, Angelina brought Shiloh and Zahara, and the trio went in a dark direction once again.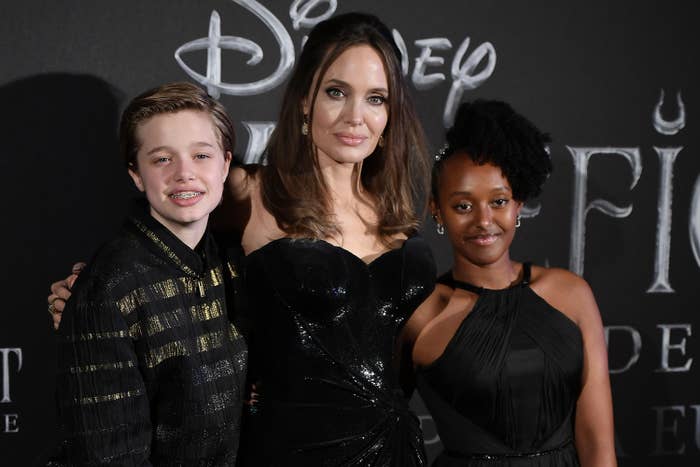 They coordinated their outfits, with Shiloh wearing a subtle black and gold striped jacket, Angelina in a sequined gown, and Zahara wearing an ombré black and green gown.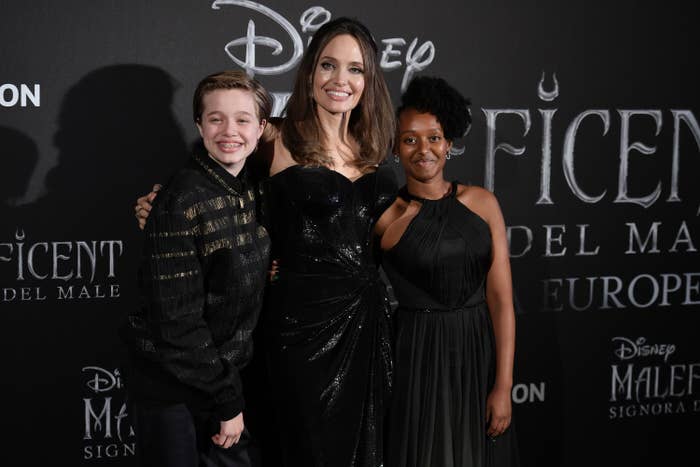 They looked so cute! And couldn't stop smiling and cracking up while posing for photos.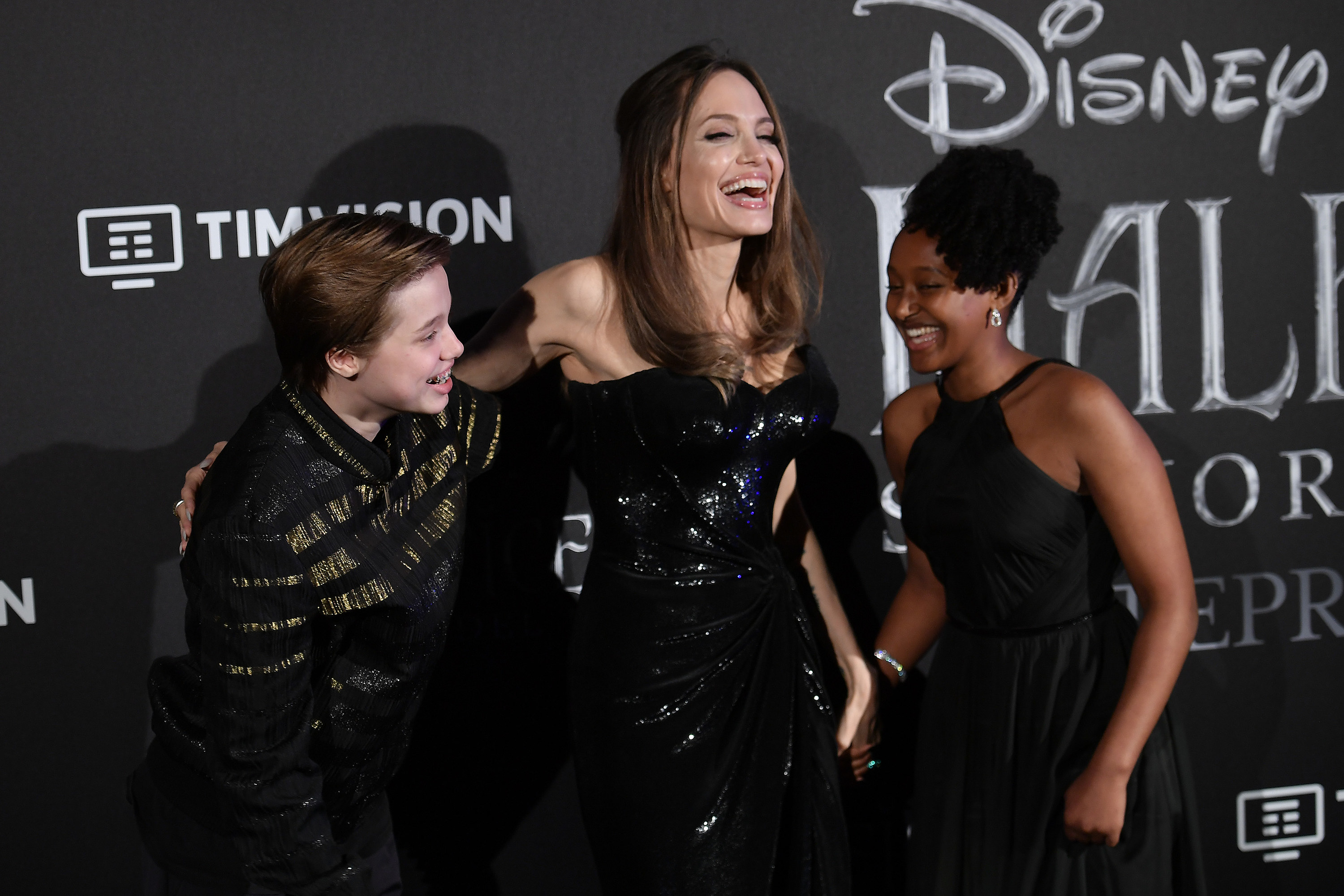 Angelina recently opened up about how much fun it is to parent teens, saying, "when they are teenagers, you start to remember yourself as a teenager."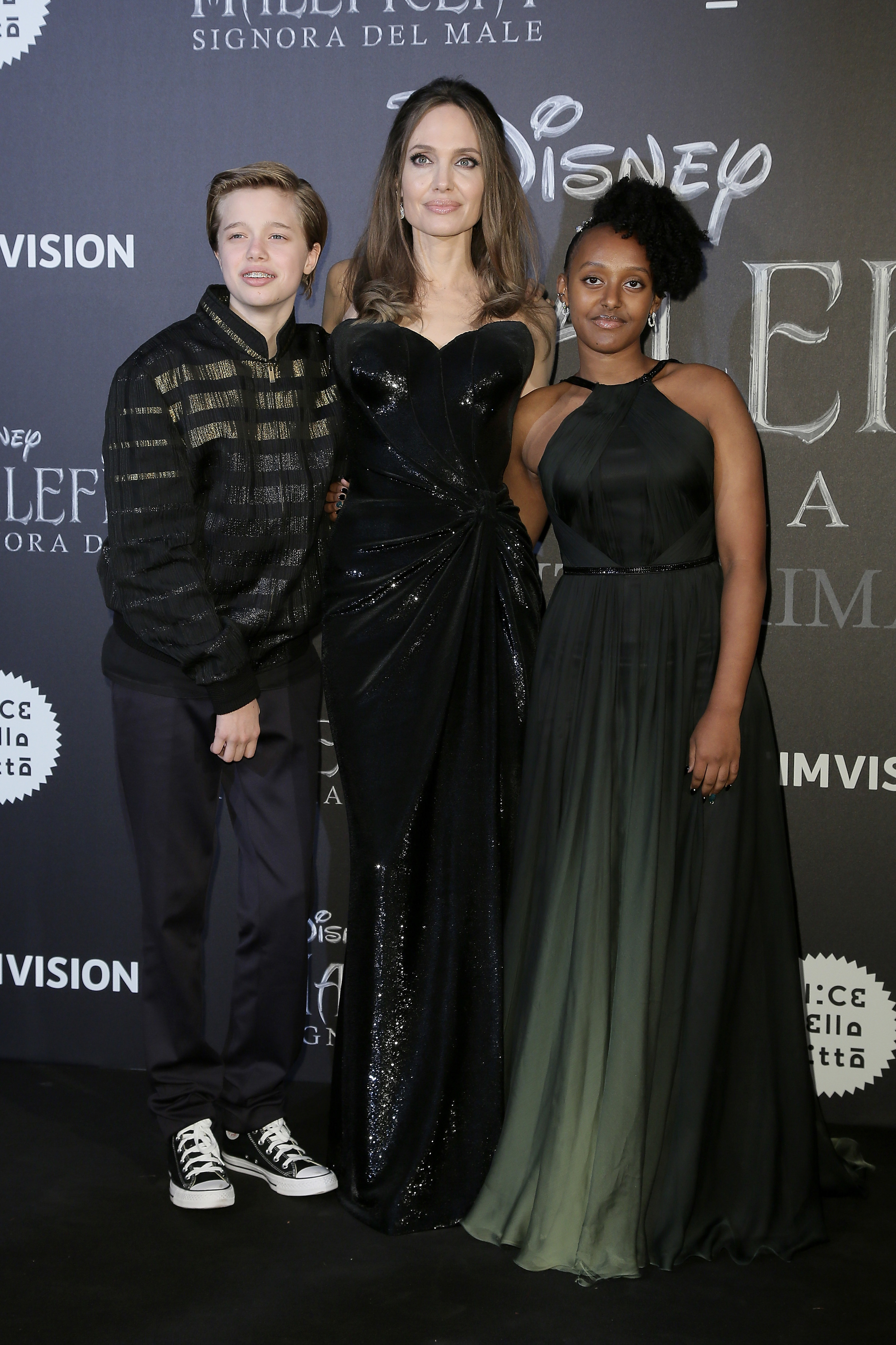 Few people's teen years are as chic as Shiloh and Zahara's, though.