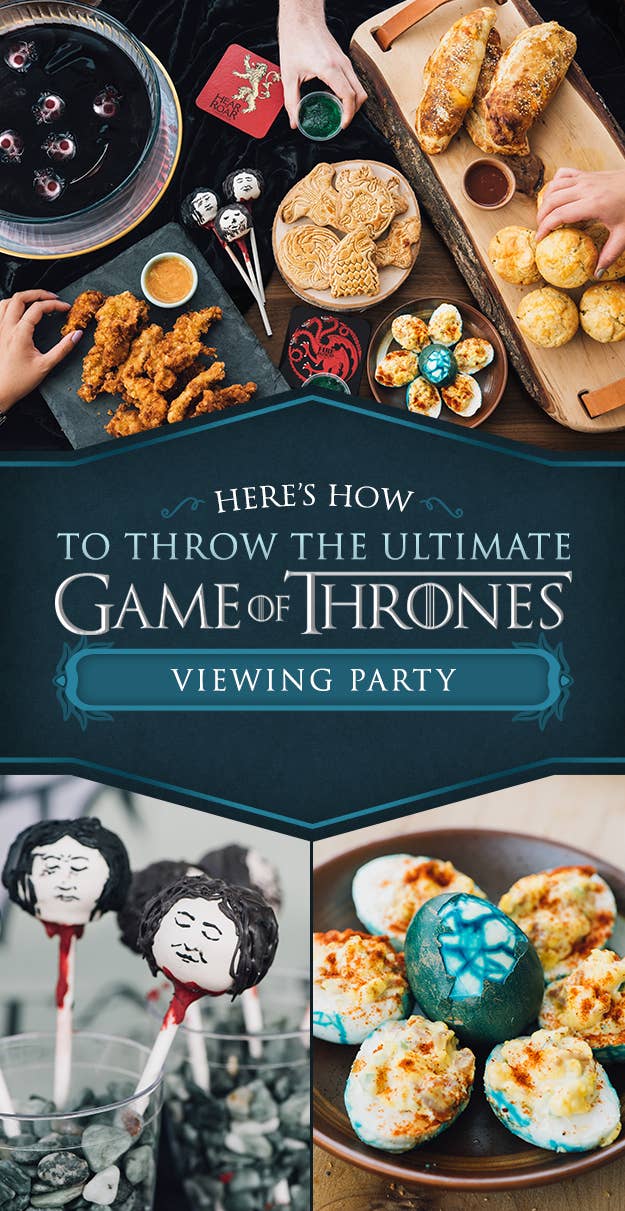 Everyone knows that when you play the game of thrones, you win or you die. And sometimes you get really hungry.
With the Season 7 finale right around the corner, we decided to help you plan the perfect Game of Thrones viewing party. It's got everything you need: killer food, lots of booze (and a drinking game), and plenty of bad puns.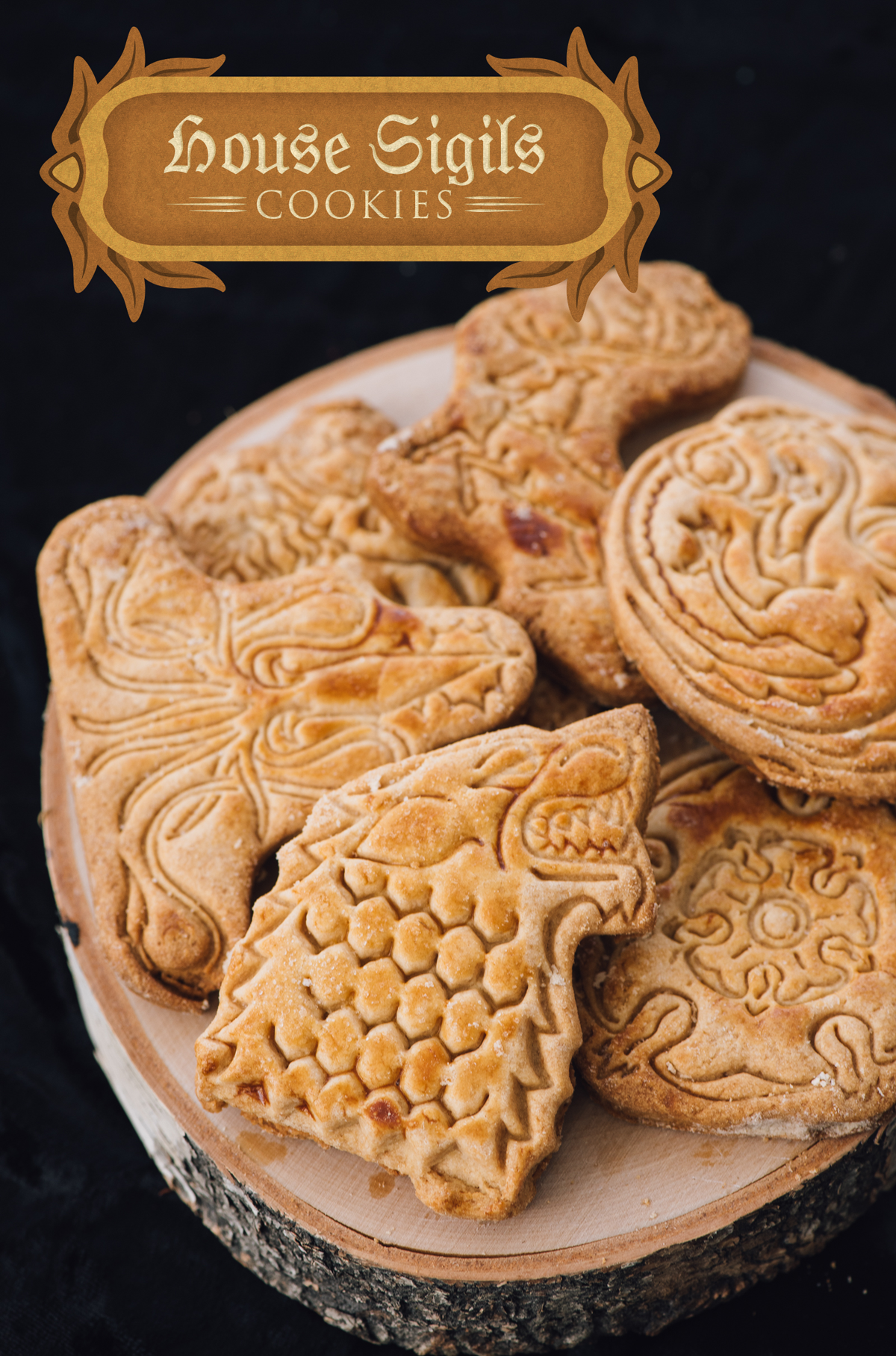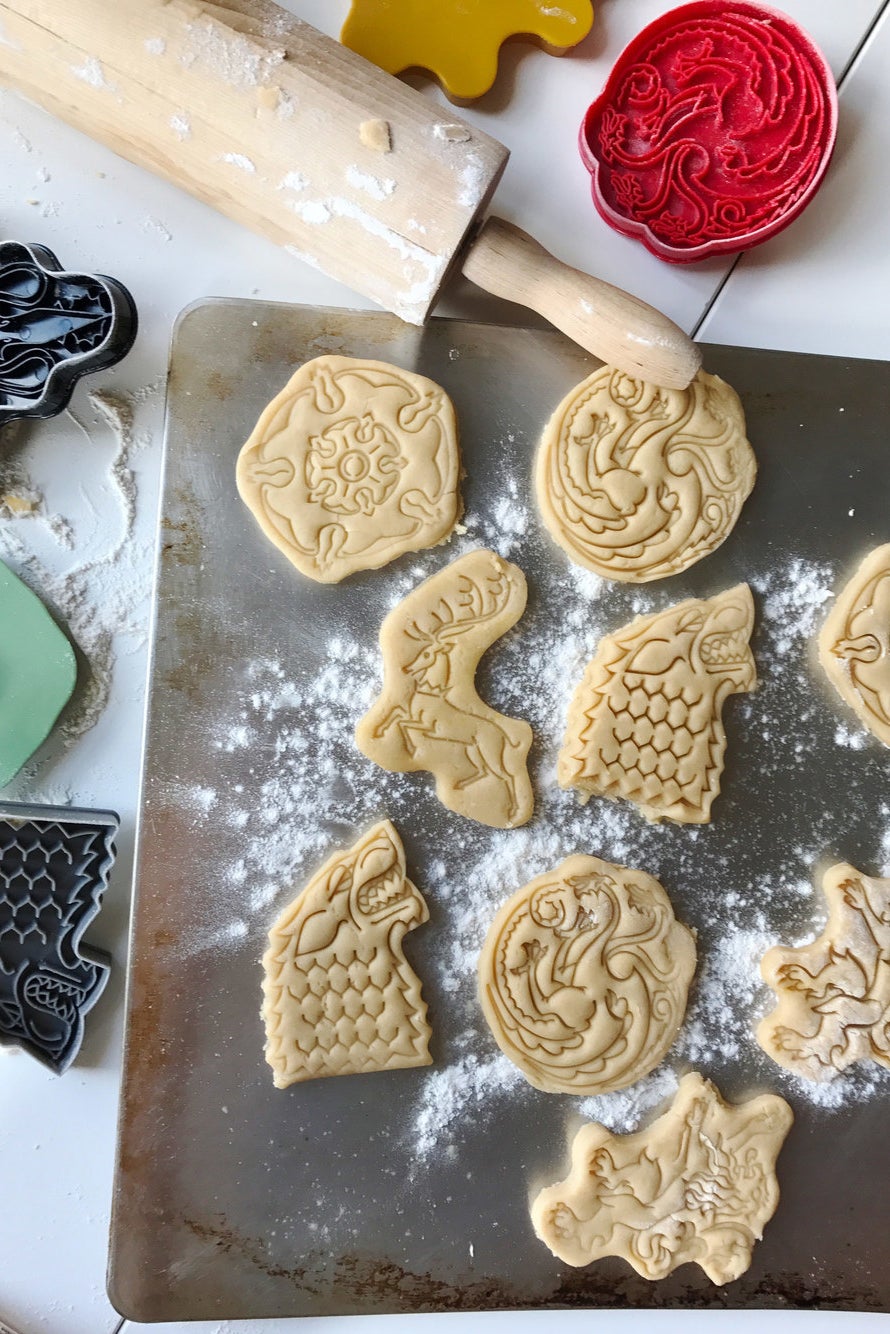 Not only are they fun and cute, but you can also use them to find out if your guests are Starks or Lannisters, or belong in another house. Just fill a cookie jar with them, blindfold your guests, and ask them to pick a cookie. The house sigil they pick will be the house they belong in.
Full recipe: House Sigils Cookies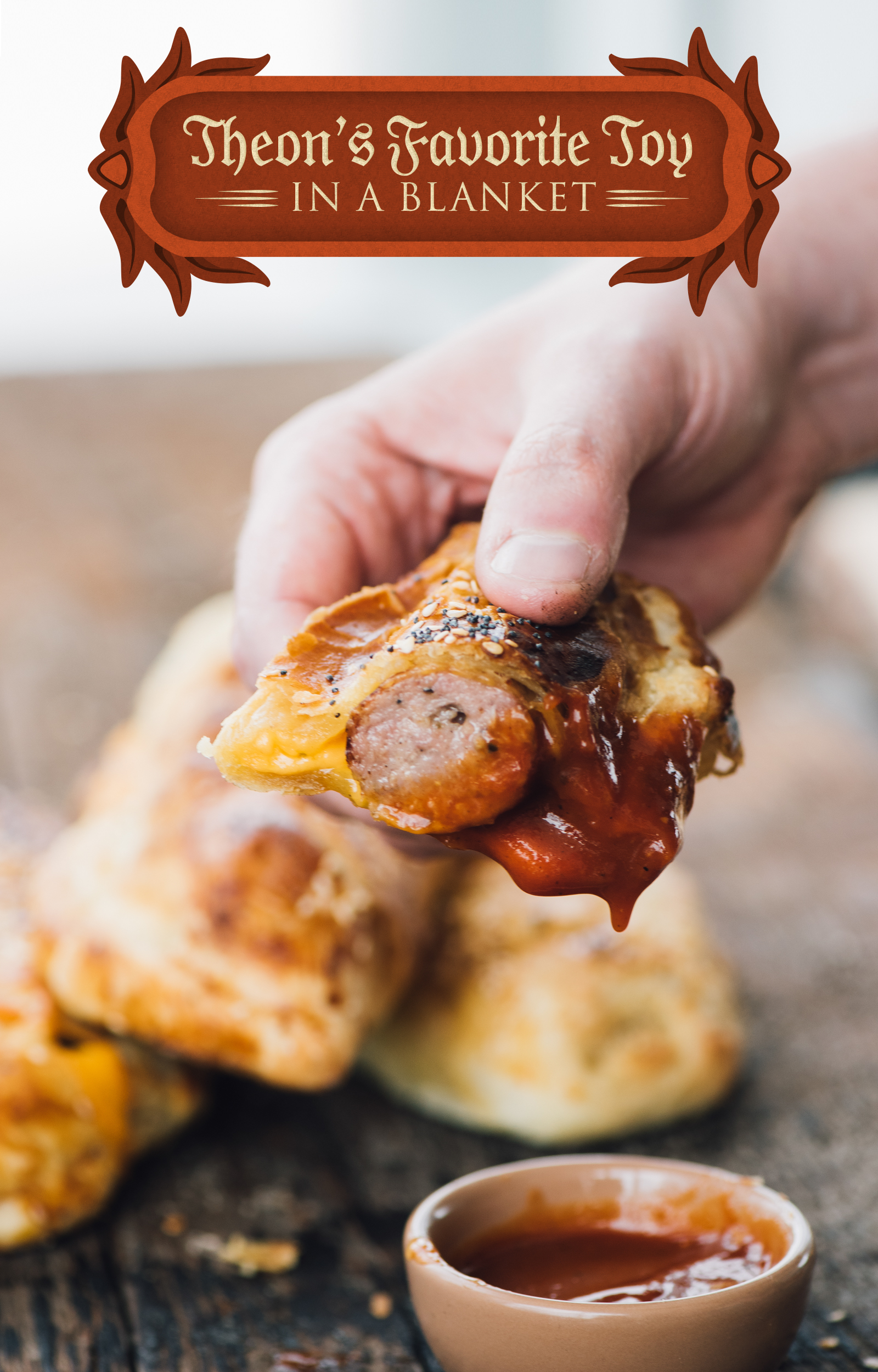 The recipe is super fast and easy thanks to using pre-made puff pastry and packaged bratwursts. The result is an addictive and delicious — albeit slightly cruel — party treat.
Full Recipe: Theon's Favorite Toy in a Blanket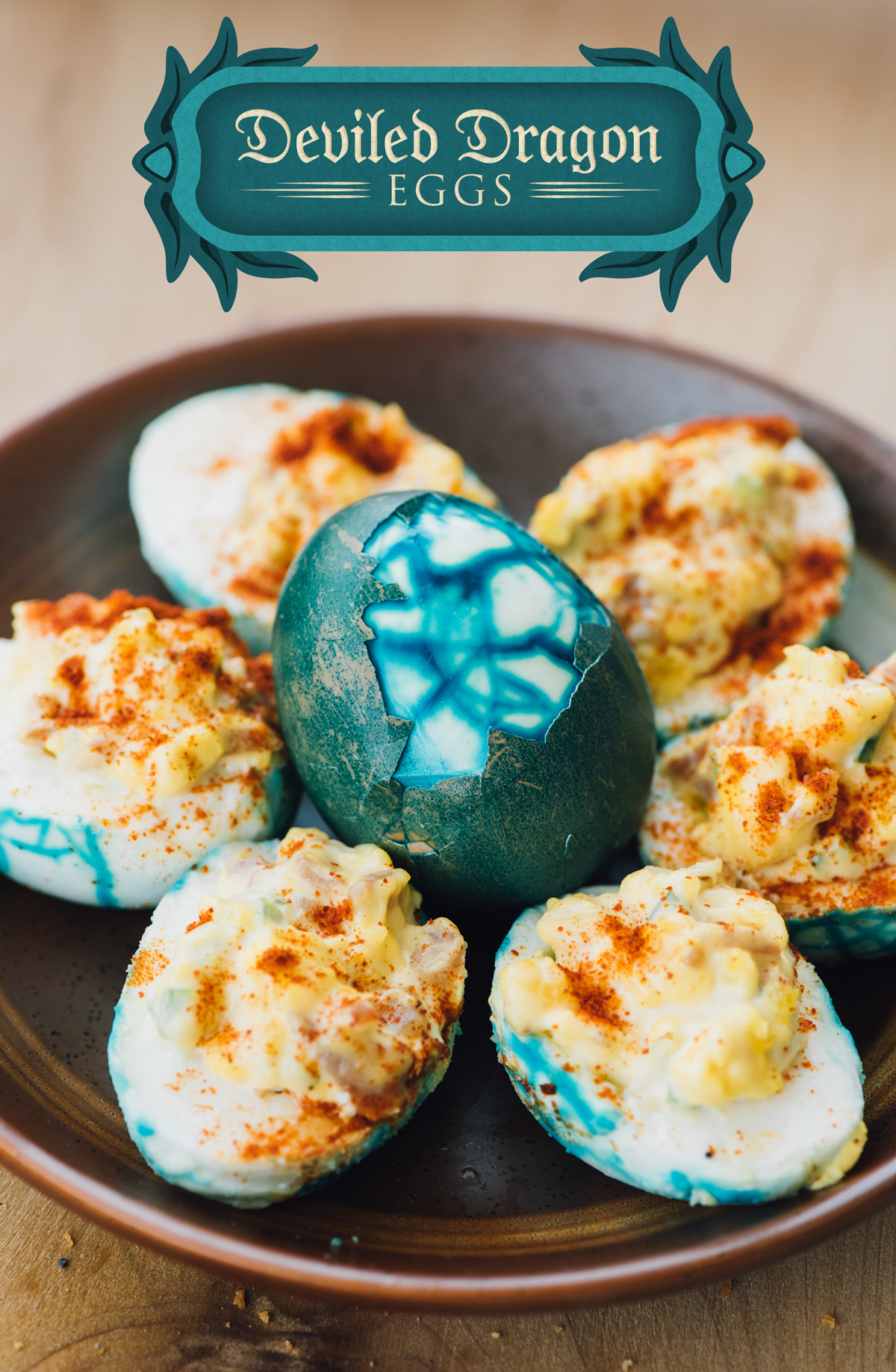 The rest of the recipe is a classic deviled egg, except with a bit more heat — these are dragon eggs after all.
Full recipe: Deviled Dragon Eggs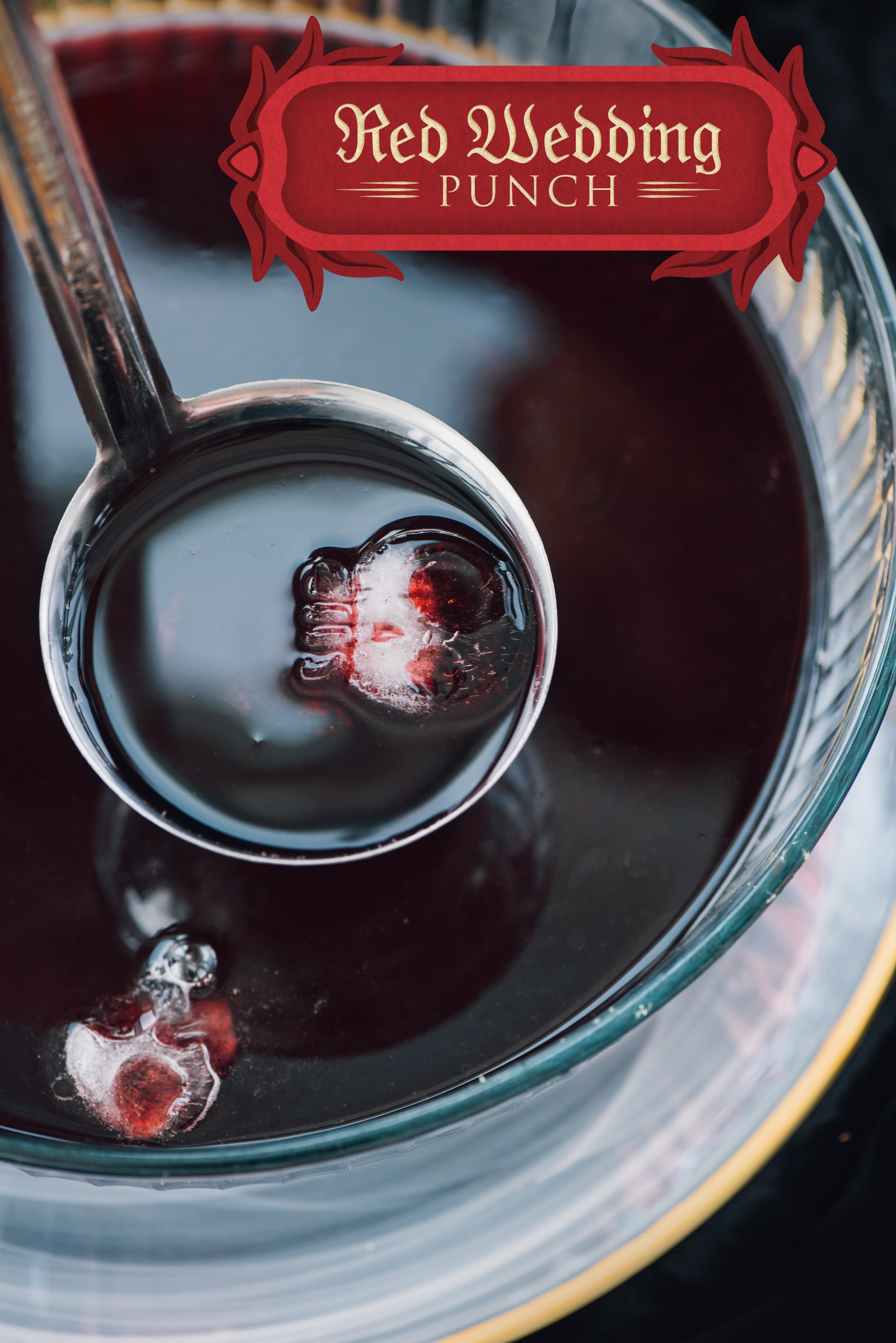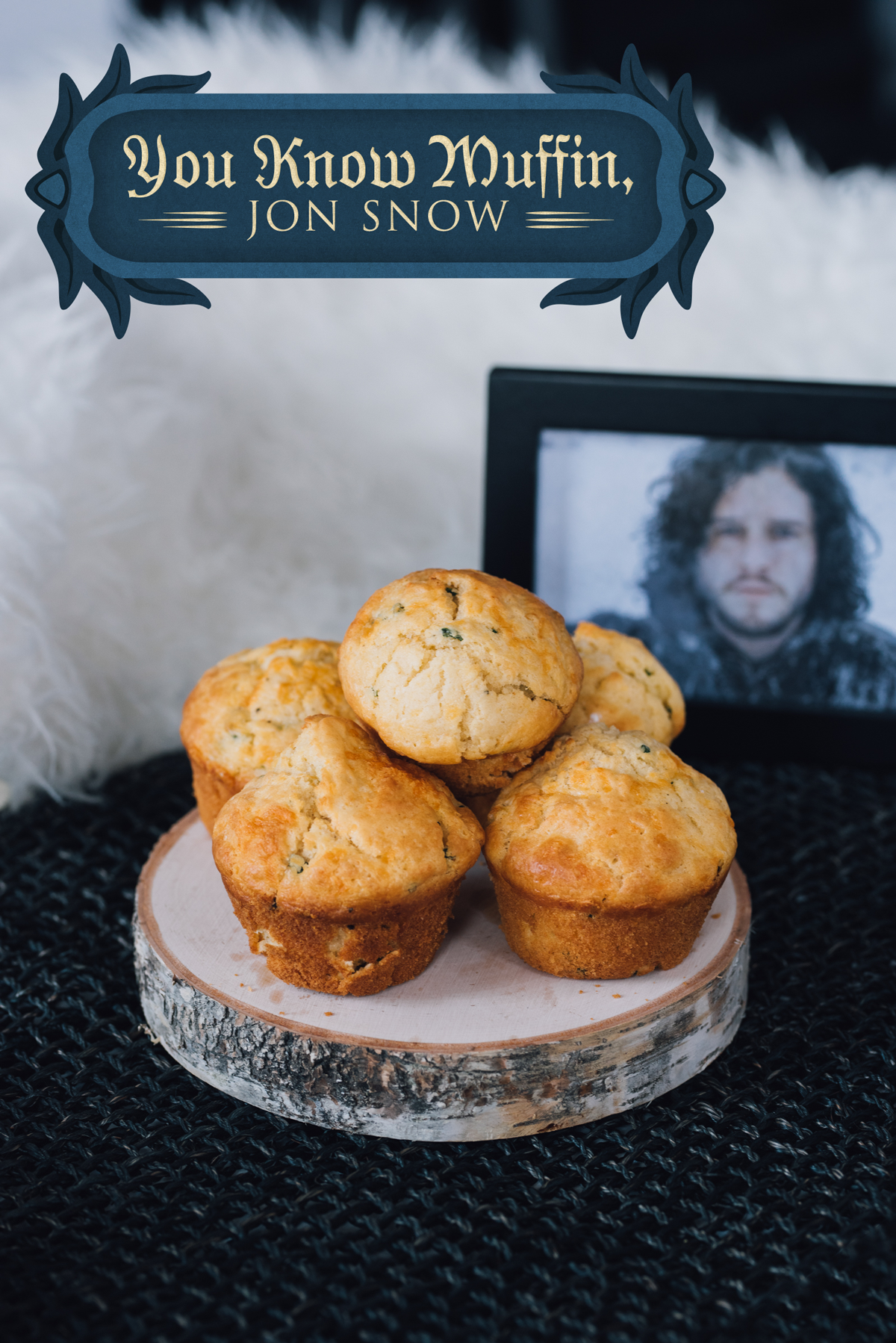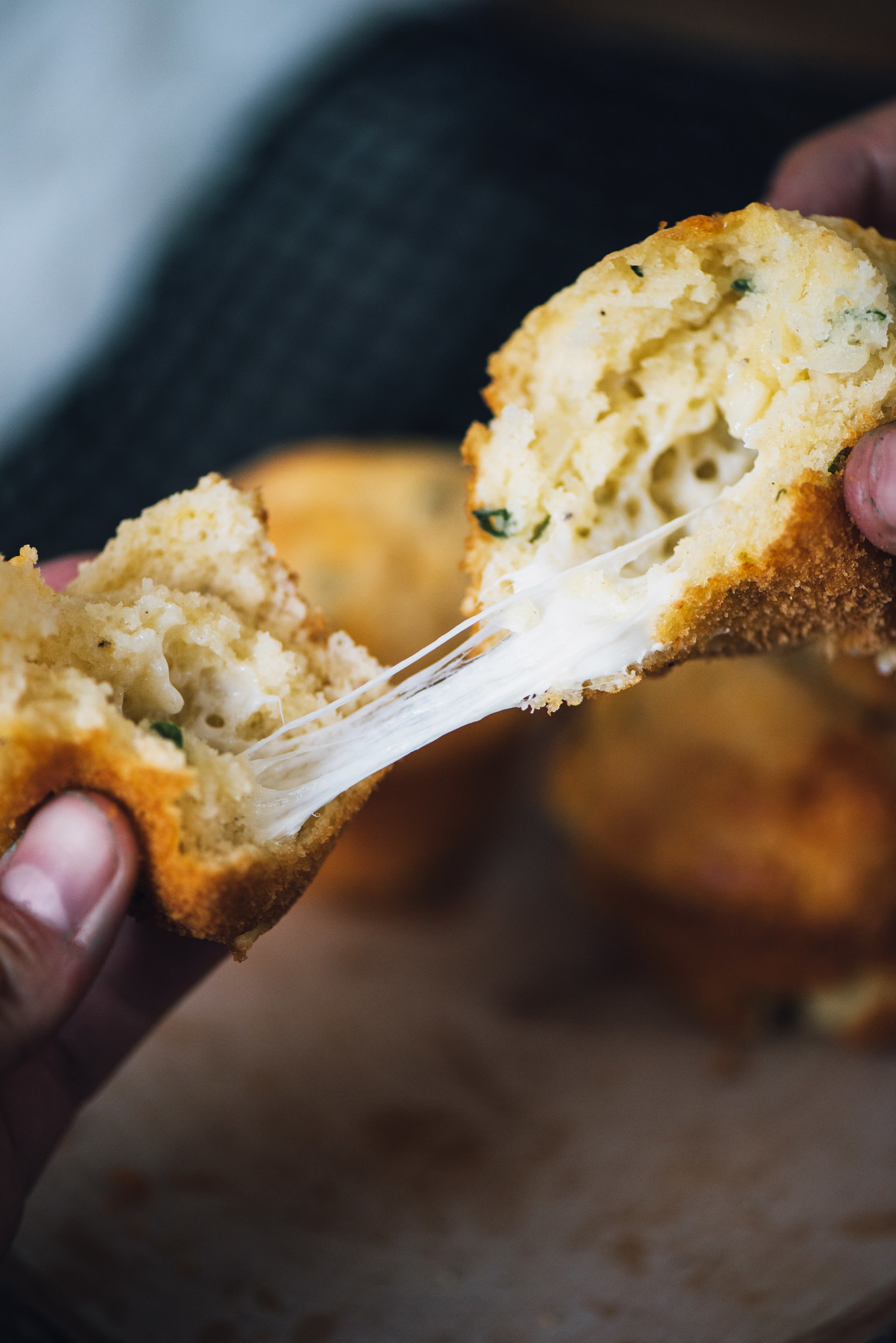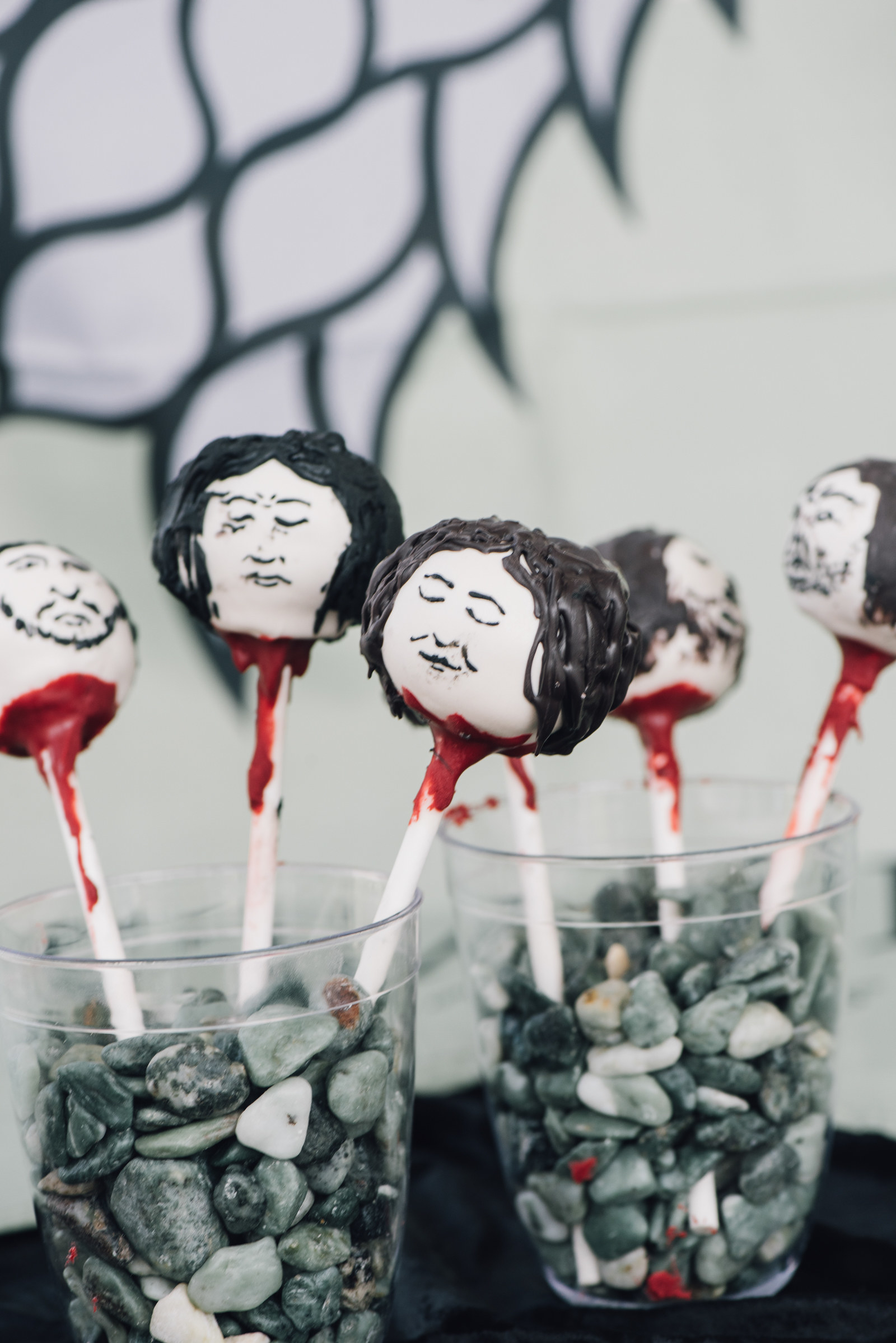 Breaded with a mix of corn flakes and panko, fried, and then coated with a light honey glaze, these chicken fingers are so good they'd bring peace to the Seven Kingdoms.
Full recipe: Little Chicken Fingers
Wildfire Jello Shots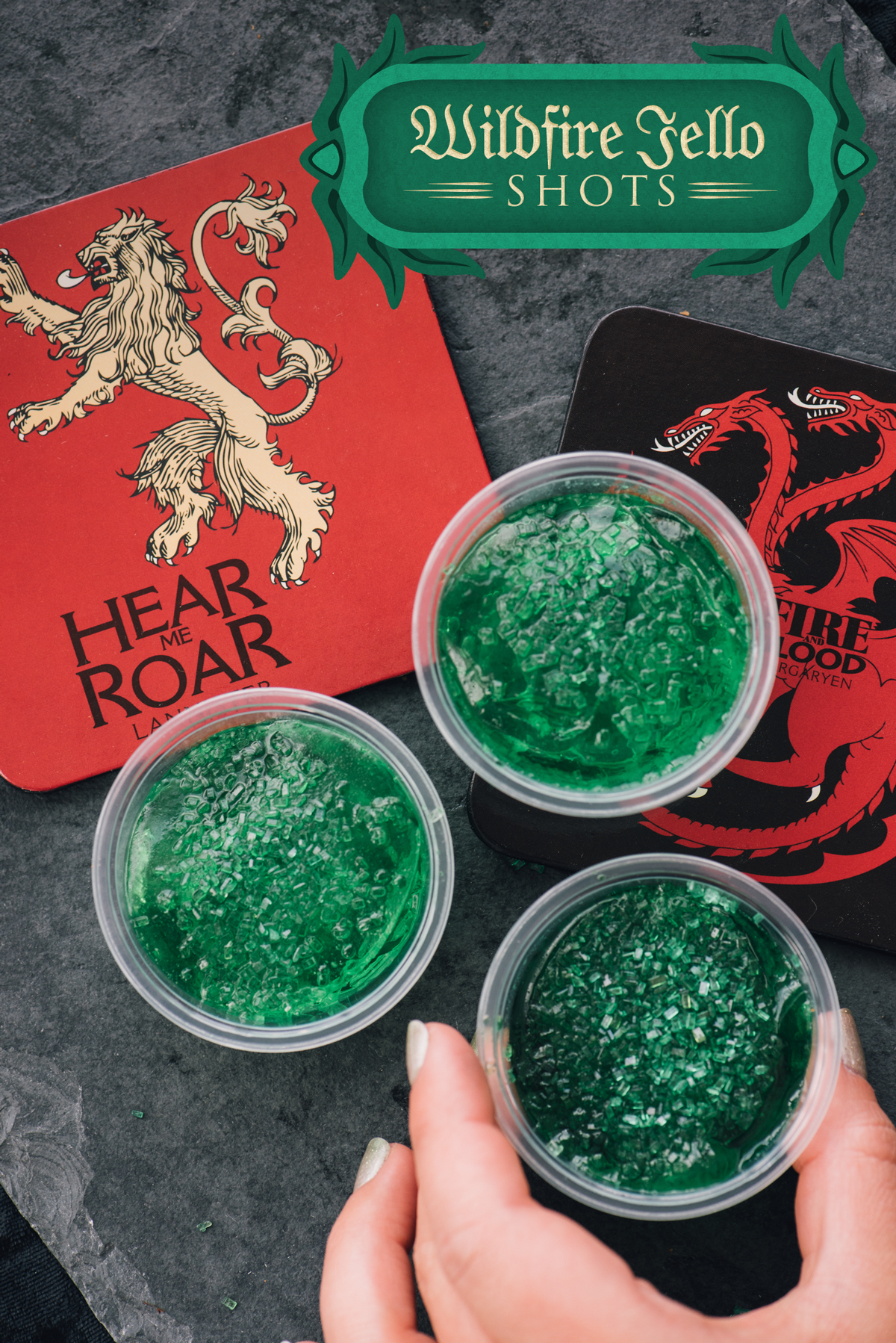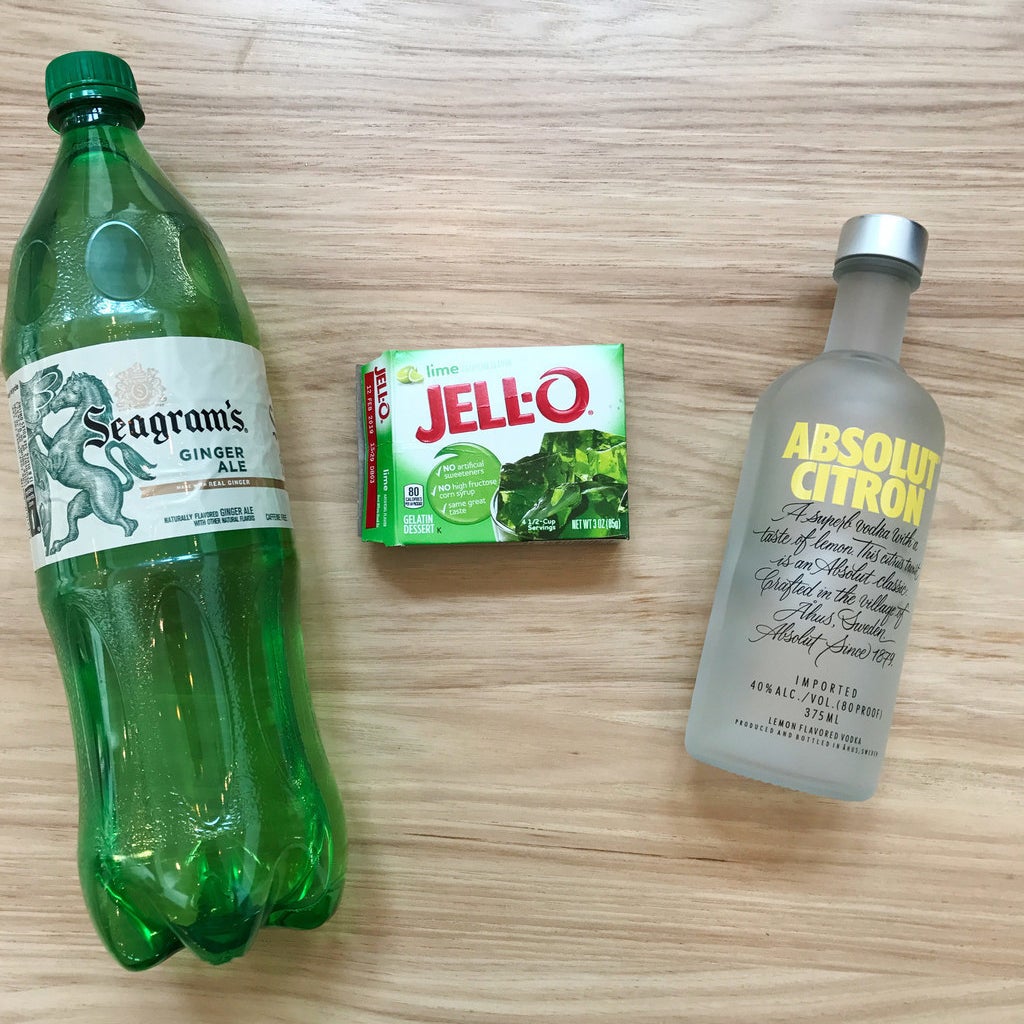 To make the shots tastier, we used ginger ale instead of water as well as lemon-flavored vodka. We topped them with green-colored sugar for serving. Beware: Once you taste one of these, you'll have a hard time not chugging them all.
Full recipe: Wildfire Jello Shots
And get those house sigil coasters here.
To go with these drinks, here's a Game of Thrones drinking game that would make Tyrion proud.

You're now ready to host the best Game of Thrones viewing party in recent history.
All that's left to do is wait for the Season 7 finale to finally hit our screens.
Photos by Taylor Miller and graphics by Ellie Sunakawa.