For this recipe in our Game of Thrones viewing party plan, we were inspired by the original book — where honeyed chicken is served during the feast at Winterfell.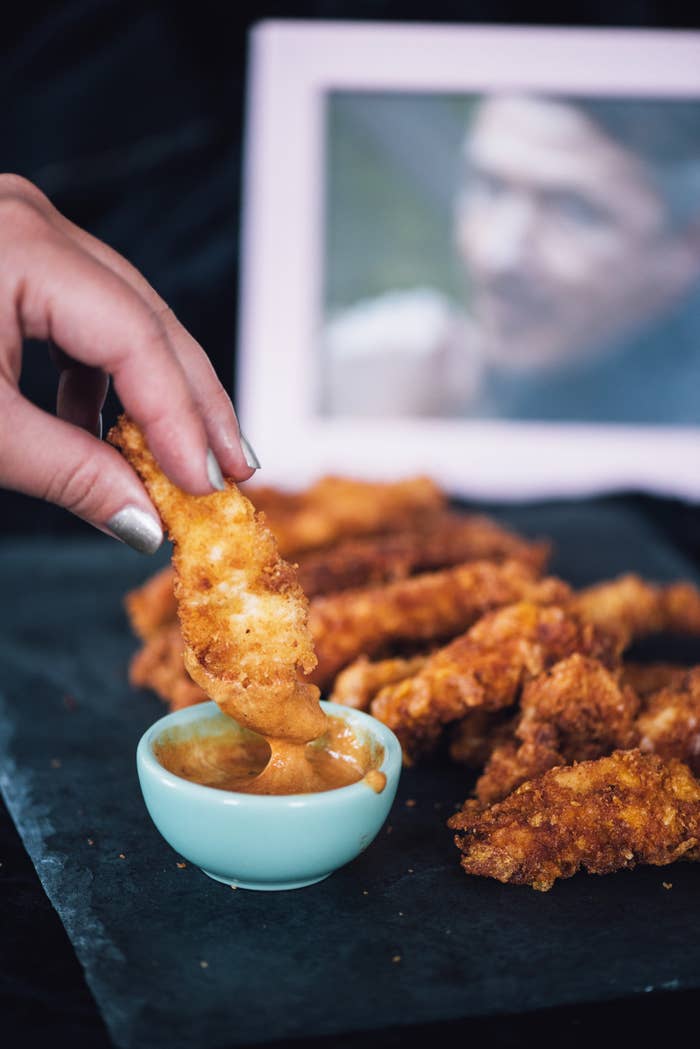 We breaded the chicken fingers with a mix of corn flakes and panko, then fried and coated them with a light honey glaze.
Here's the recipe: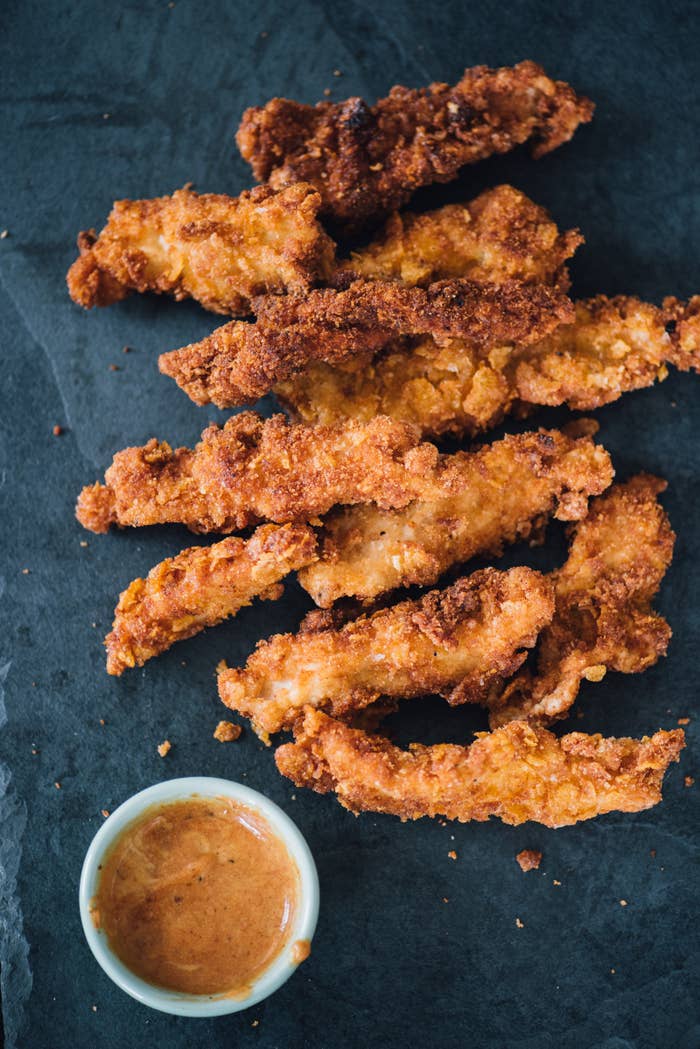 INGREDIENTS
1 cup panko
1 cup corn flakes, crushed
½ tsp paprika
2 eggs
1 cup flour
2 pounds chicken breasts
¼ cup honey
2 tbsp apple cider vinegar
Salt, pepper
Canola oil
For the sauce:
½ cup mayo
1 ½ tbsp ketchup
1 tsp apple cider vinegar
2 tsp honey
¼ tsp paprika
¼ tsp salt
PREPARATION
In a cast iron skillet, heat canola oil.
Mix panko, corn flakes, paprika, salt, and pepper in a bowl. Pour flour in another bowl, and beat the eggs in another one.
Slice chicken breasts into strips. Dip each breast into flour, then egg, then panko and corn flakes mixture.
Fry until golden brown, flipping halfway through. Take out of the pan.
In a bowl, mix honey and apple cider vinegar. Brush honey glaze lightly on each chicken finger.
In a bowl, mix all the ingredients for the sauce. Serve with chicken fingers.