For our Game of Thrones viewing party, we decided to pay tribute to Theon Greyjoy's favorite toy.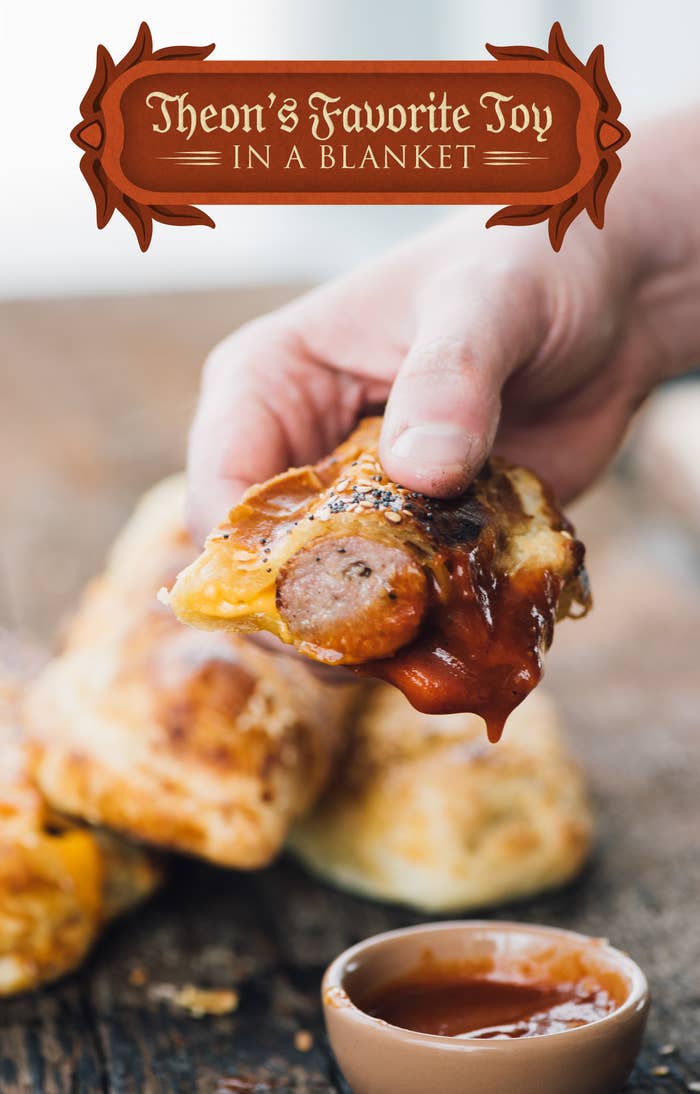 Theon's Favorite Toy in a Blanket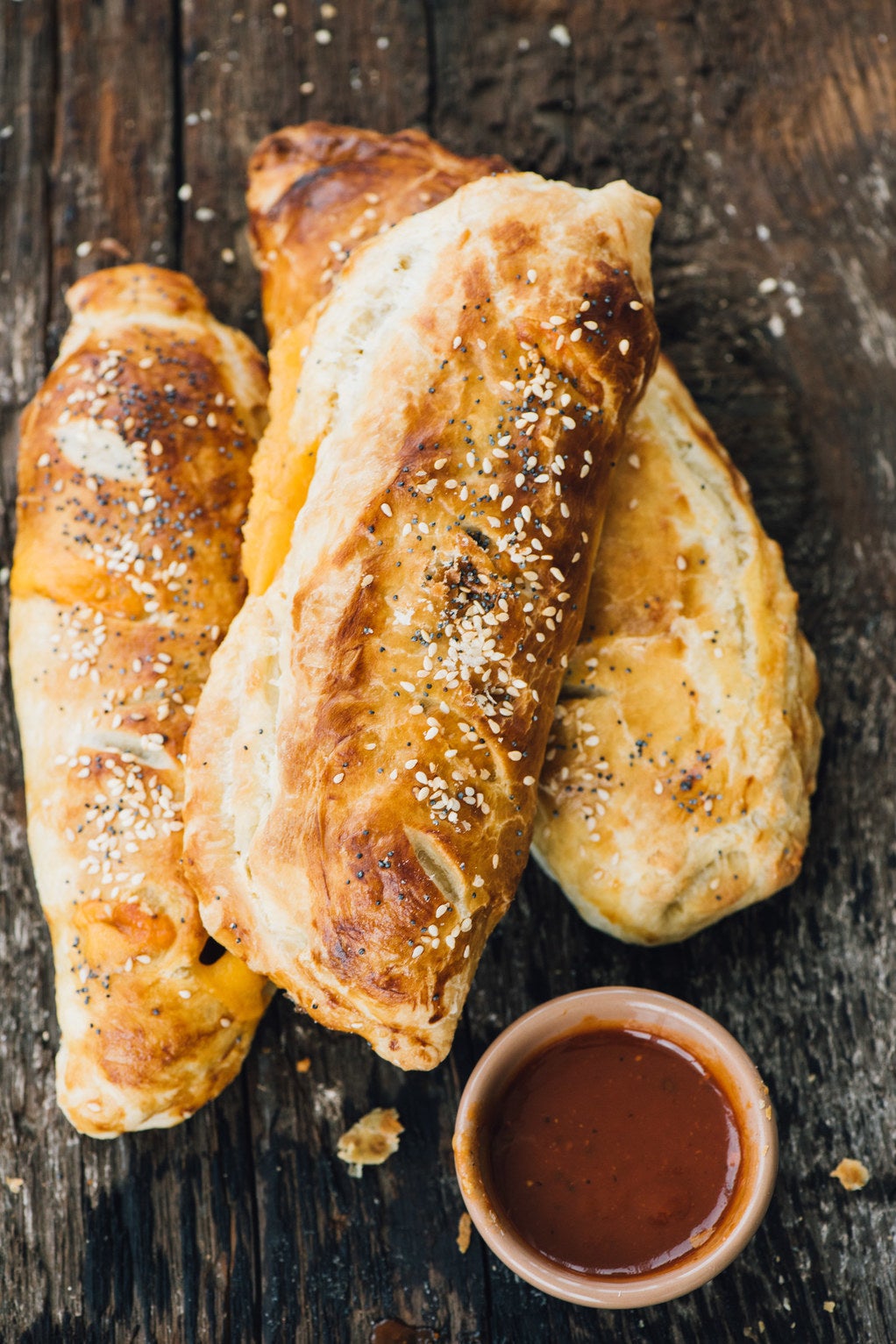 Makes 4 pigs in a blanket
INGREDIENTS
4 bratwursts
2 ready-to-bake puff pastry sheets
4 slices of cheddar
1 egg for egg wash
Sesame seeds
Poppy seeds
Kosher salt, to taste
PREPARATION
Preheat oven to 400°F.
Sear the bratwursts in a pan until brown on both sides.
Divide the puff pastry sheet in half. Place a slice of cheddar in the middle of each sheet and place a bratwurst on top.
Wet the edges of the pastry with a little bit of water and fold each sheet onto itself to wrap the sausages. Seal with a fork. Brush each pocket with egg wash and sprinkle with sesame and poppy seeds, and a bit of salt.
Bake for 15–20 minutes until golden brown. Serve while still warm.