It may have been Super Bowl Sunday, but Serena Williams was busy winning a victory of her own. At her first match at the 2021 Australian Open, the tennis star defeated her opponent, Laura Siegemund, 6–1, 6–1. But it wasn't just the win that had people talking — her outfit was getting a lot of attention, as well.
Serena wore a one-legged catsuit that was a tribute to another iconic Olympic athlete, the late Florence Griffith Joyner, aka Flo-Jo.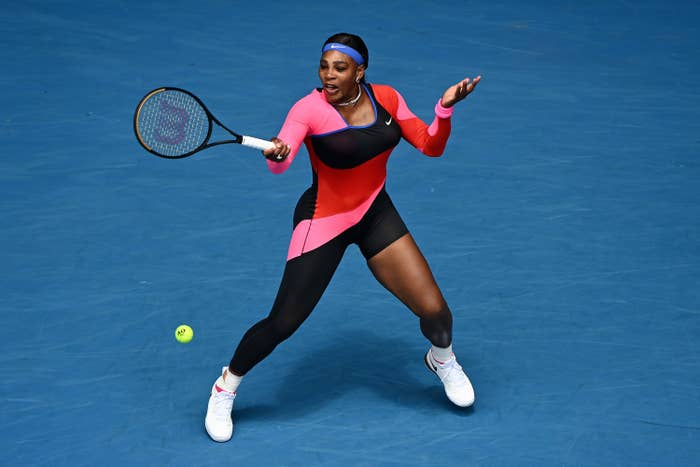 During a post-match interview, Serena confirmed that her look, which consisted of a pink, black, and red unitard with one full-length pant leg and one short, was a throwback to Flo-Jo's signature style.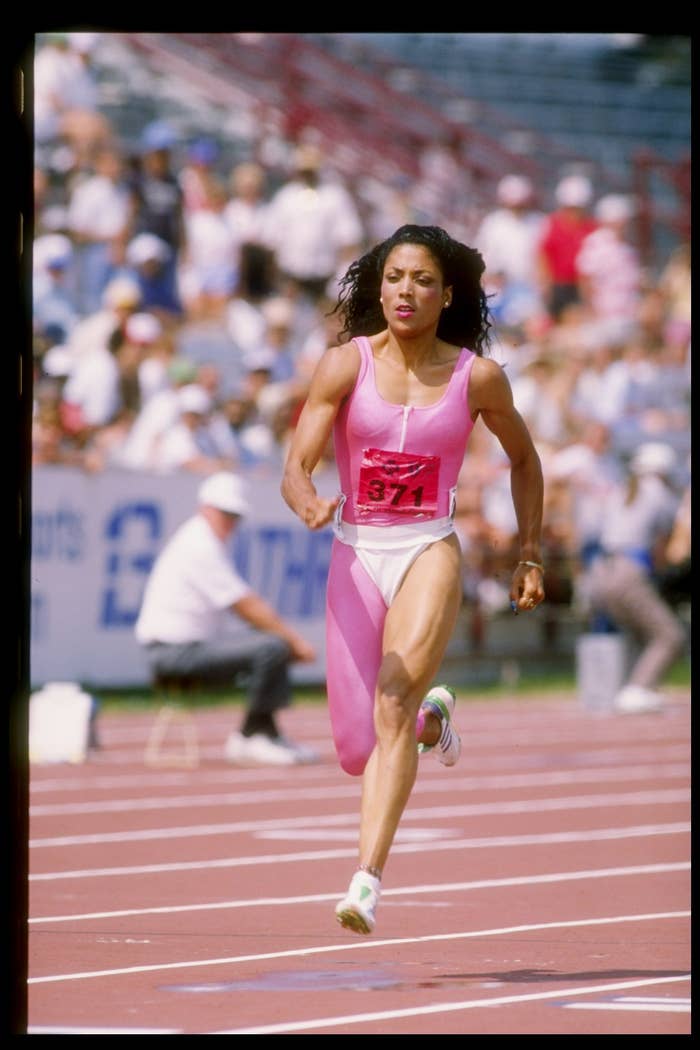 "I was inspired by Flo-Jo, who was a wonderful track athlete, amazing athlete growing up," she said. "Her outfits were always amazing. This year we thought, 'What can we do to keep elevating the Serena Williams on the court?' The Nike team actually thought of this design of inspiration from Flo-Jo. I was like, 'Oh my God, this is so brilliant, so brilliant.'"
Flo-Jo was a track and field legend who set world records in 1988 and remains undefeated. Aside from her athletic prowess, she was known for her amazing style, which consisted of her bright "one-leggers" and incredible nail art. She died in 1998.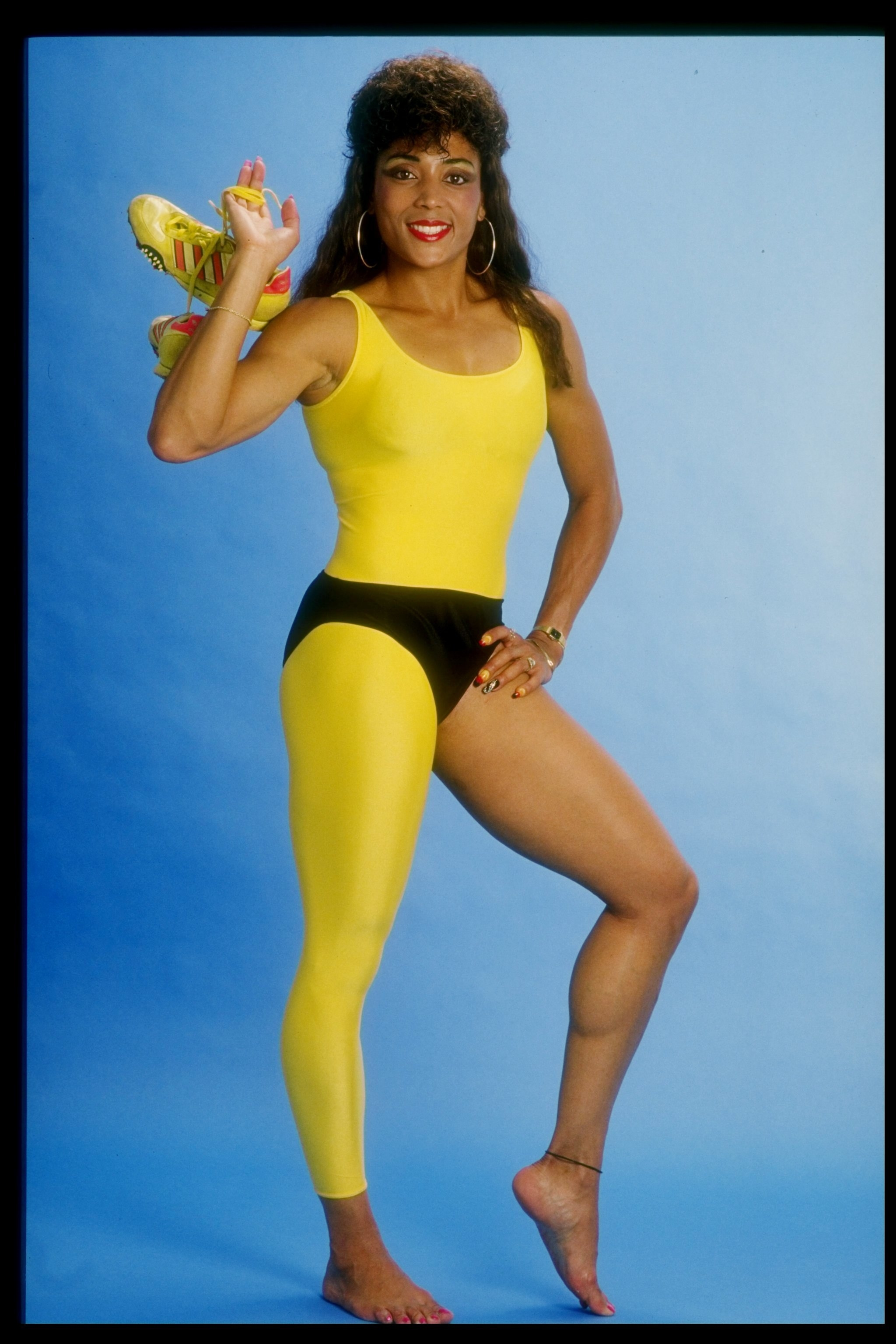 Serena isn't the only one who's been inspired by Flo-Jo's unique style. Beyoncé dressed up as her for Halloween in 2018.
IDK about you, but I'm hoping we see more of this one-legged look on Serena. (Maybe it will even trickle down to us athleisure-loving civilians.) Nike, can you make one for us non-athletes? THANKS.