Unsurprisingly, it has a lot of trophies. Like, a lot.
Along with her extensive trophy collection, Serena said that the room contains "some really cool pieces that really mean a lot to me" — like this Wheaties box she appeared on.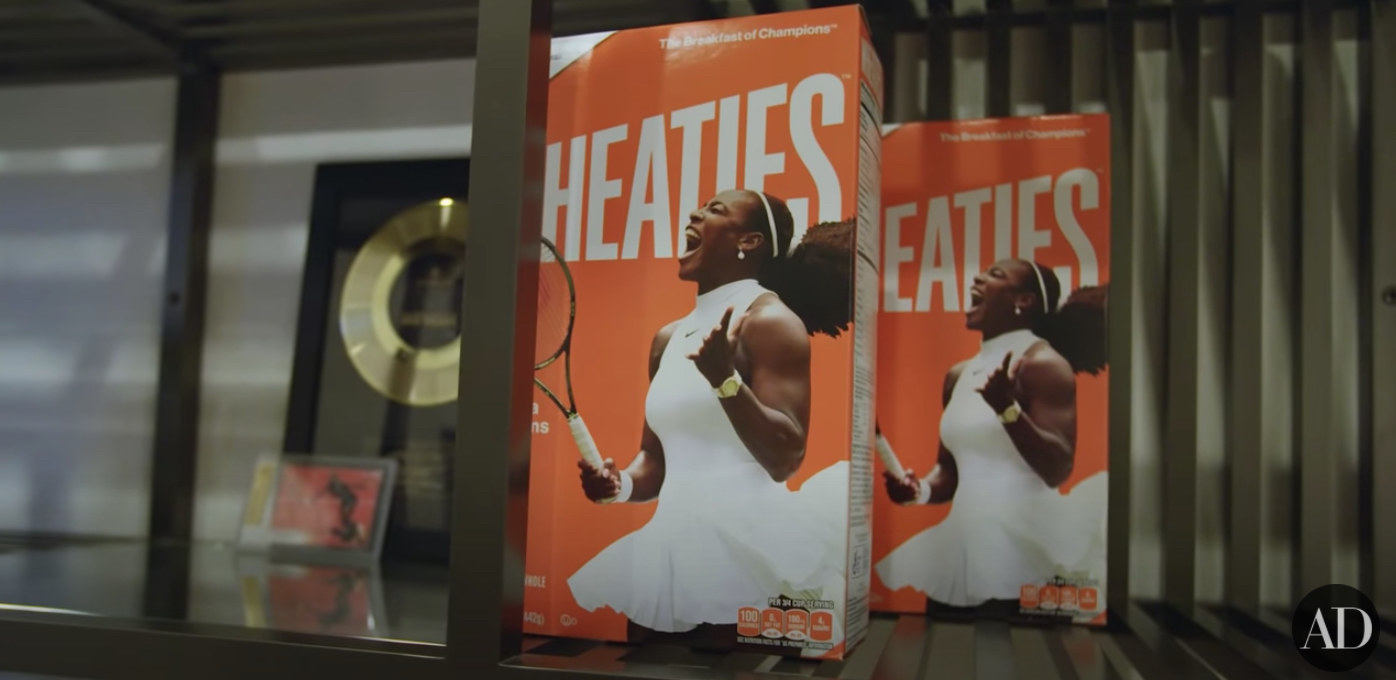 But, really, there's a lot of trophies. So many that it seems like Serena can't even keep track of them. At one point, she exclaims, "Oh, wait, there's a US Open trophy!"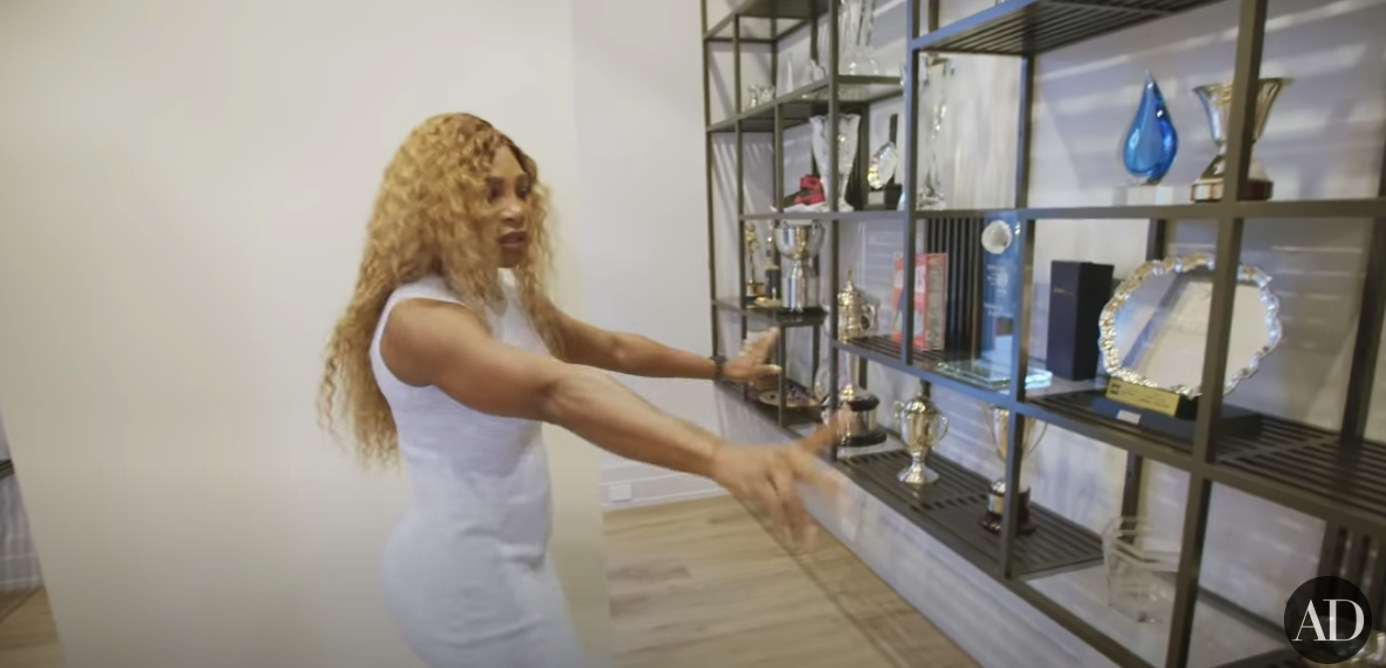 "I am so bad with trophies," Serena laughs at one point. Uh, yeah, so am I, for sure.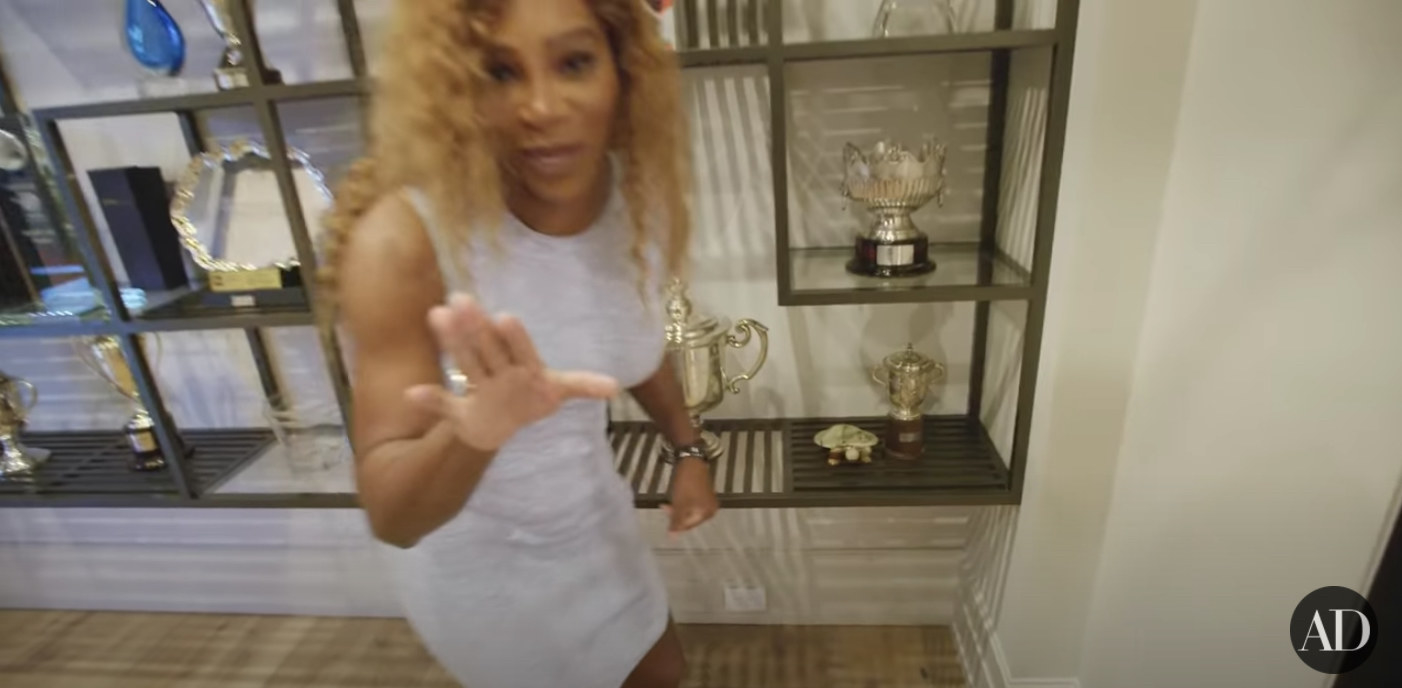 She even showed off two of her Wimbledon trophies, detailing how the trophy used to be smaller but is, y'know, bigger now.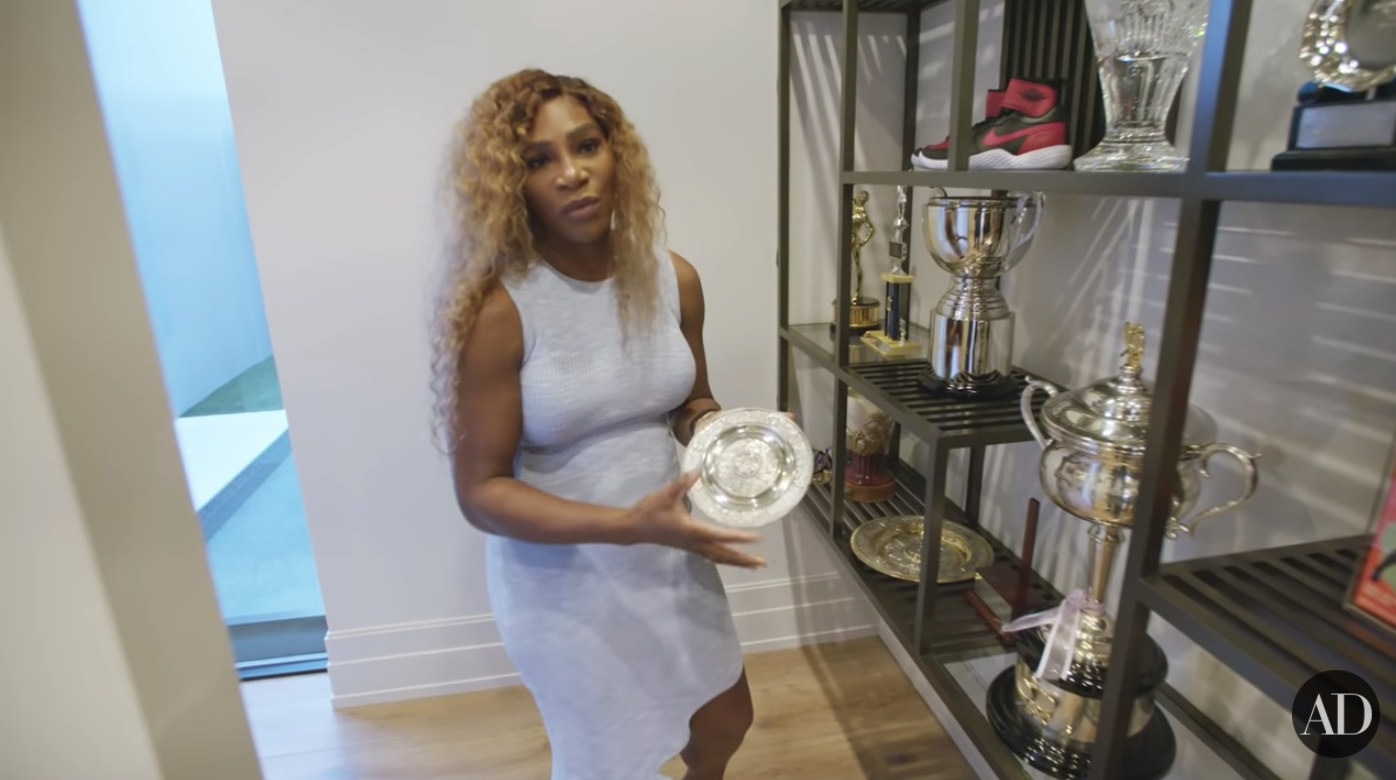 Near the end of the trophy room tour, Serena finds a second place trophy — and her reaction is hilarious: "I'm gonna put that one in the trash. Shouldn't be in here. We don't keep second place."