We hope you love the products we recommend! All of them were independently selected by our editors. Just so you know, BuzzFeed may collect a share of sales or other compensation from the links on this page if you decide to shop from them. Oh, and FYI — prices are accurate and items in stock as of time of publication.
However, with coronavirus and the ensuing lockdown of non-essential businesses, all but a few of my favourite eats and I have been kept apart.
Chances are, you've heard of this all-in-one kitchen device. If not, let me give you the run down.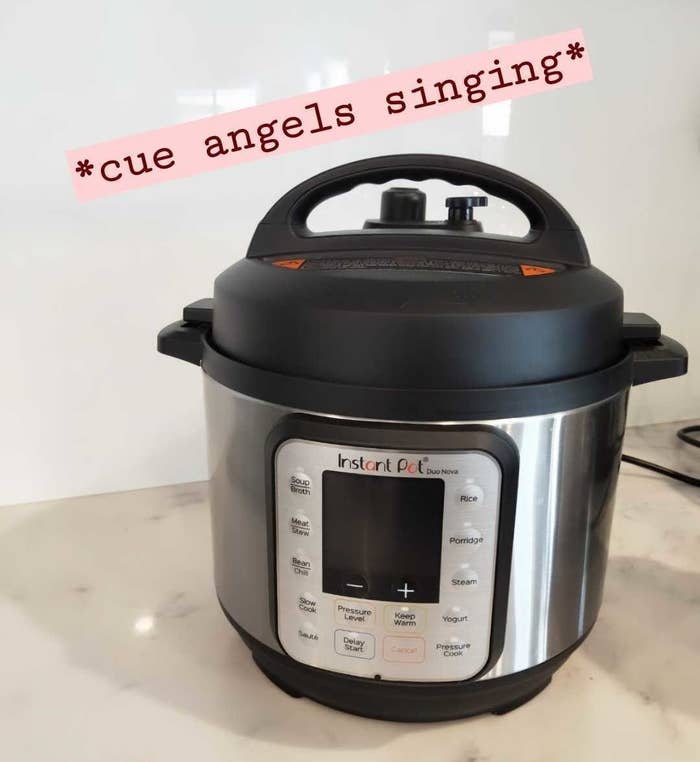 Not going to lie, I meant to try the Instant Pot like, two months ago. I just couldn't bring myself to do it, I hate cooking that much.
First, I gathered and prepared all the ingredients. I've seen enough cooking shows to know I'm supposed to season my meat — lest I be left with a hunk of blandness at the end that I would have to force down.
Next, it was time to cook my meat. Enter, after much hype: The Instant Pot. And guys, after selecting the "Sauté" cooking setting as instructed by the recipe — this is where I actually got kind of excited.
After my pork had browned, I threw in stock and water — had I not been using the Instant Pot, I would've had to transfer the meat from a pan to a pot, but here, I could add ingredients before simply changing the setting to "High Pressure".

Here, with the addition of a ramen egg (look, I was feeling ambitious, why not?), is my first Instant Pot meal!

I'm not sure how cooking hobbyists or professionals would find the Instant Pot. Some of the joy of cooking (or so I'm told), is in the experimentation, the organised chaos of an egg half-poached over there and a roast cooking in there.
I was fully prepared not to be impressed by the Instant Pot. I can not stress how tedious I find the act of cooking — but even with just this one experience, I can wholeheartedly advocate its use for the culinary-challenged or time-poor among us.
Free and fast delivery on millions of products, access to Amazon Originals, thousands of free e-books — start your 30 day free trial of Amazon Prime here.