Lil Nas X's 2021 BET Award Show Outfits Were Works Of High Art, And I Just Need Everyone To See Them
Hang 'em in the Louvre!
And he really should be given the same kind of attention as Harry Styles for his looks, which routinely buck gender norms.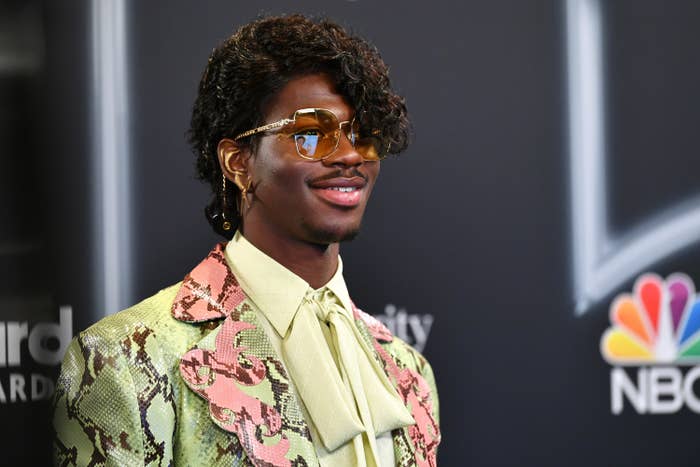 The musician arrived in a full-skirted, toile-print Andrea Grossi gown and it is a sight to behold. A work of art!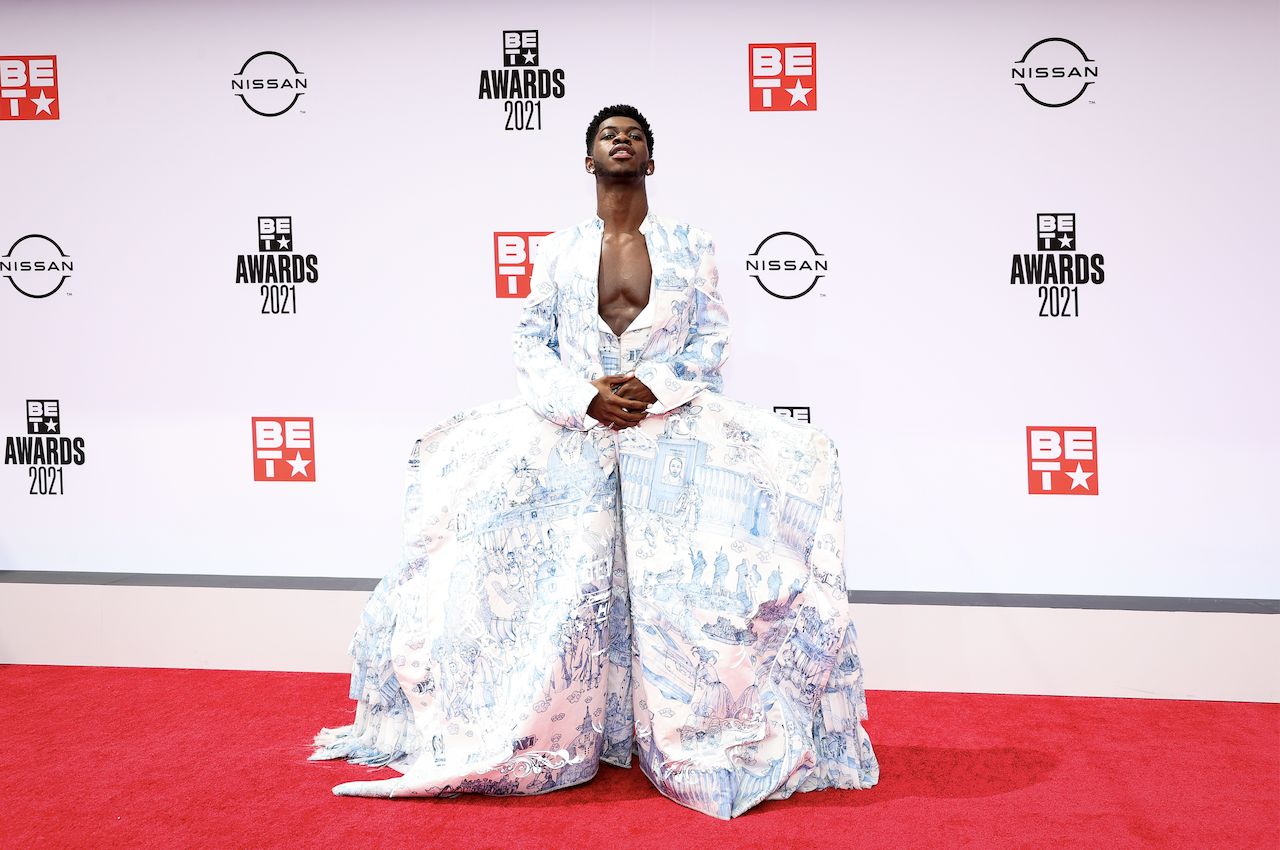 According to Vogue, Grossi's collection explores themes "around Catholicism," iconography Lil Nas X has also played with in his music. ("Montero (Call Me By Your Name)," anyone?)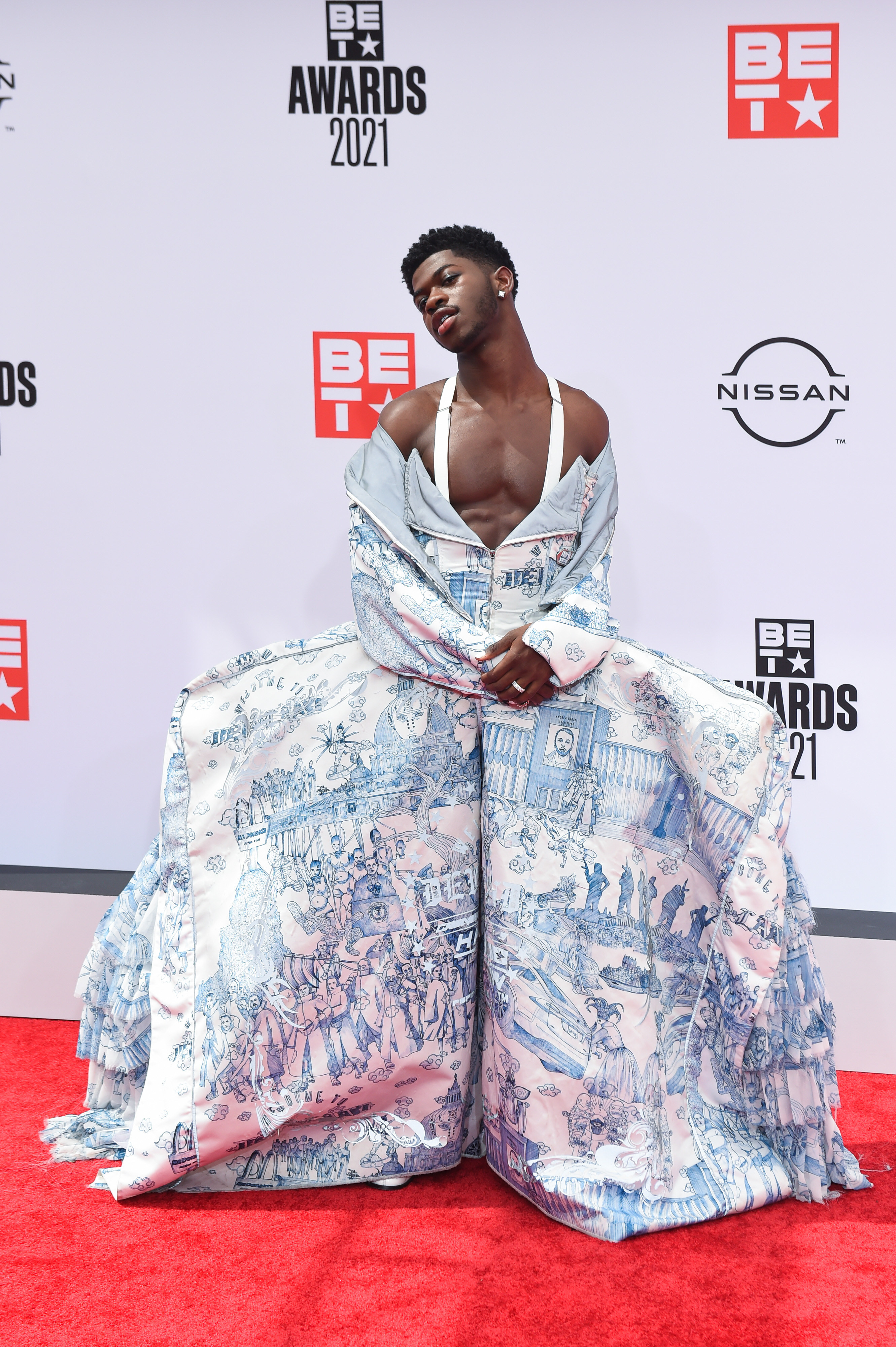 Like all stylish celebrities, there was a costume change, and he re-emerged in a flawless Richard Quinn suit from his 2021 fall collection.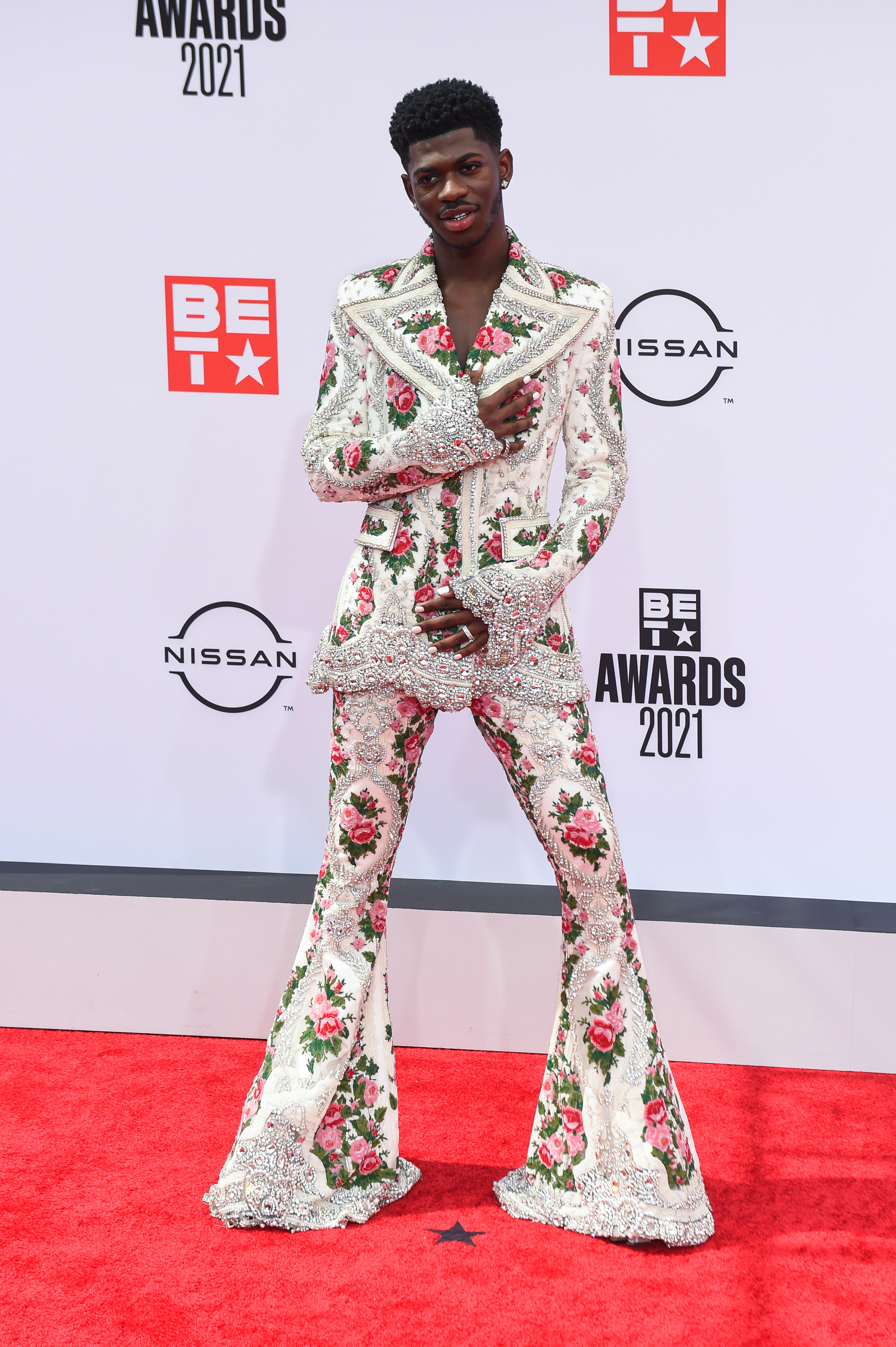 It's fully embroidered, covered in crystals, and features massive lapels and an exaggerated bell bottom. I'll take one to go, please!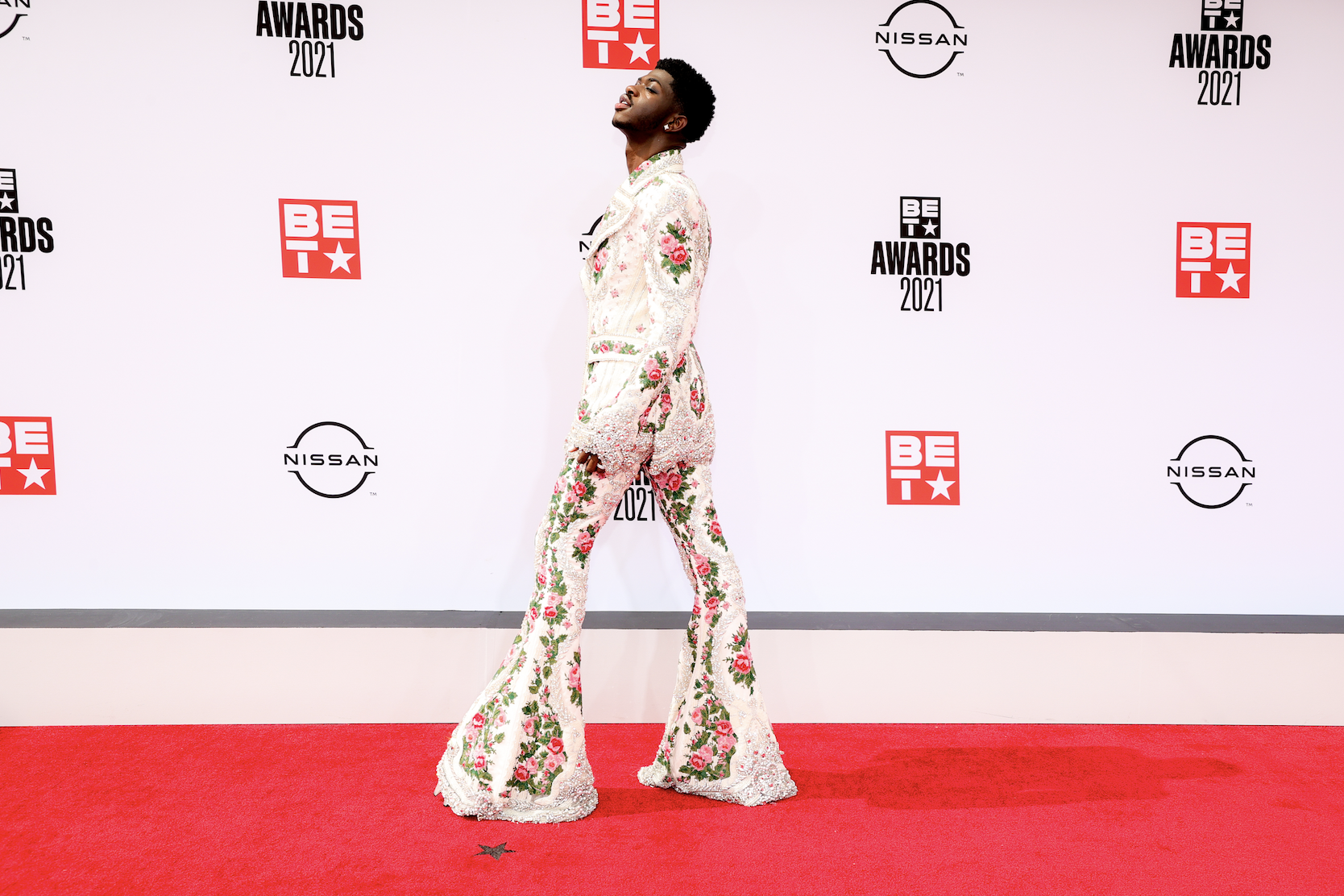 I mean, come on, he looks incredible. Has anyone ever looked this good? Someone get Elton John's opinion on it, stat.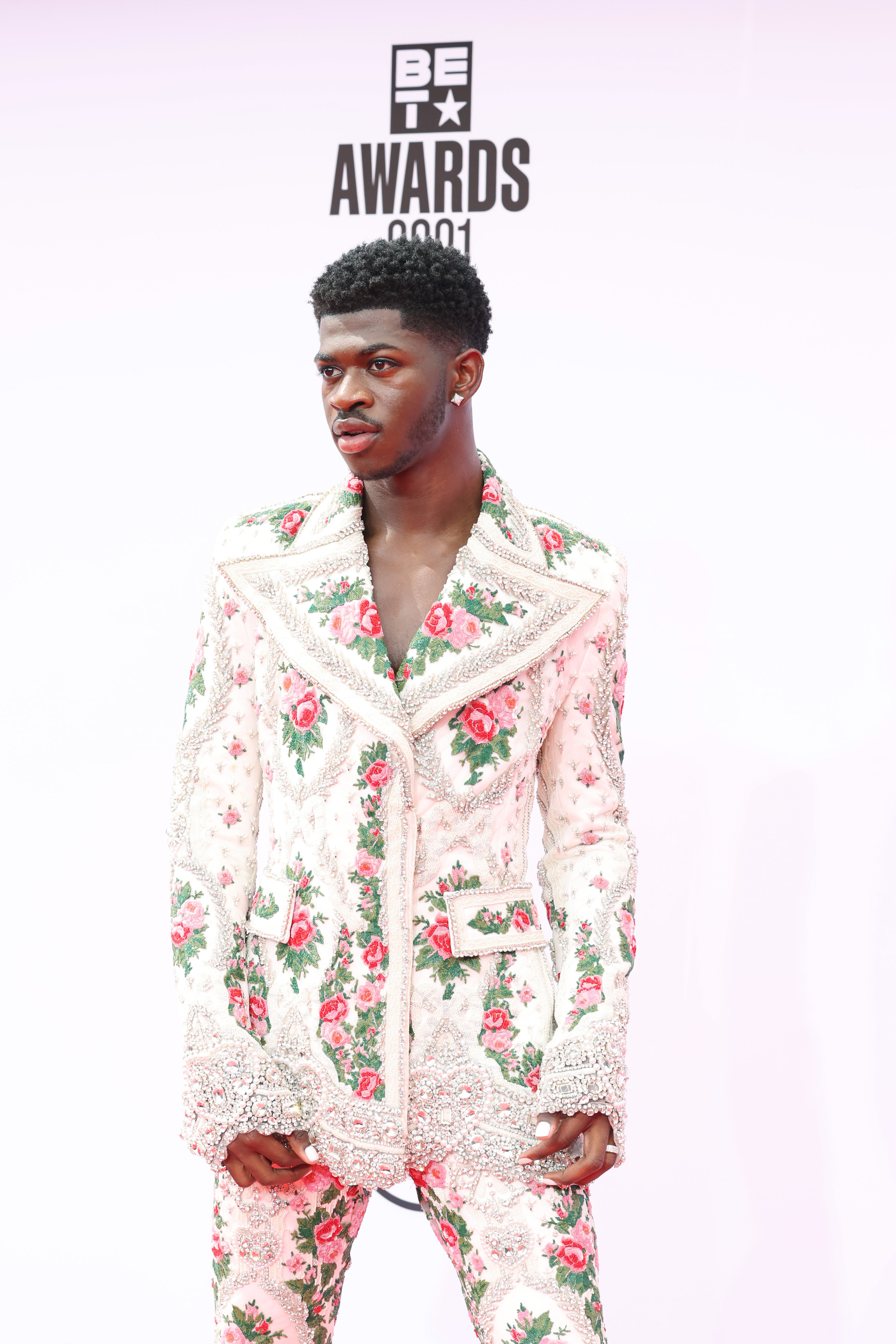 The kiss overwhelmed headlines, but the truth is, we all need to be talking about Lil Nas X's outfits.