When you're as fierce, famous, and fabulous as Bella, people are always going to want to know about your personal life. It's the downside of being a celebrity.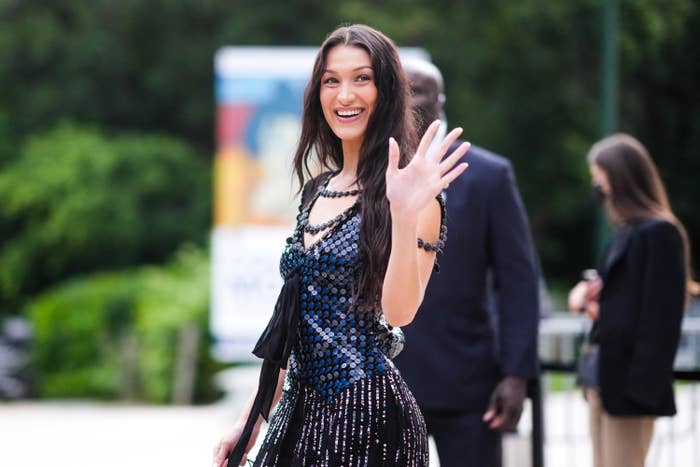 This week, it looks like Bella has all but confirmed a new love interest in her life: Marc Kalman, an art director known for designing album artwork for rapper Travis Scott, according to Just Jared.
At the very end of a series of pictures taken in France and posted to her Instagram, Bella is seen embracing and kissing a mystery man.
Fans believe it to be Marc, but until Bella tells herself, its best not to launch into any conspiracy theories.
"Time of my life," she wrote in the caption. "Healthy, Working and Loved."

I'm just happy she looks happy. Congrats to them... or, at the very least, congrats to her! I'm definitely not jealous, nope, not one bit.