1.
Desperate and dateless, this German Shepherd does some preliminary research.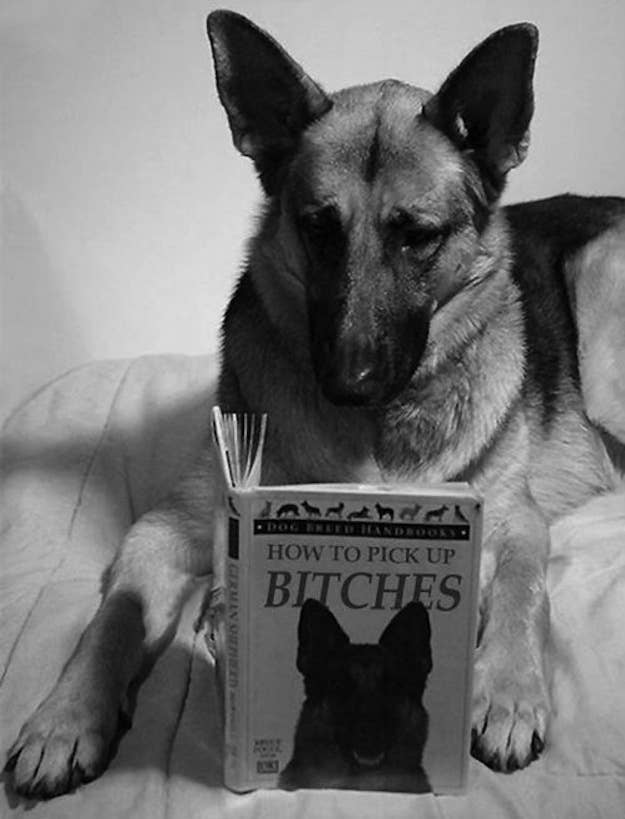 2.
This Maltese couple — already lucky in love — braves morning breath for a sleepy smooch.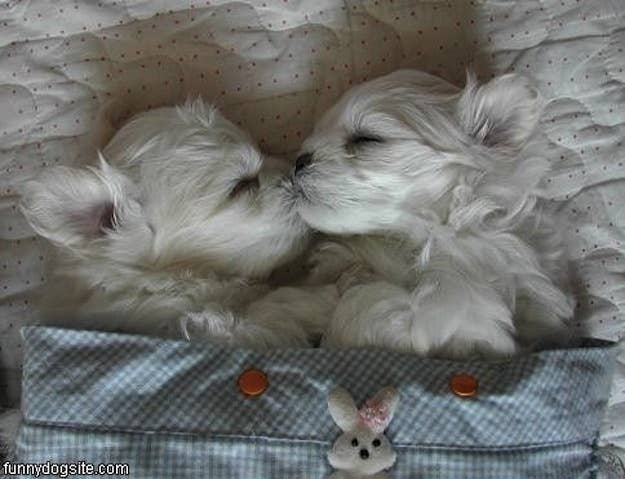 3.
Careful not to awaken his lady, this Golden Retriever sneaks downstairs to whip up some breakfast.
4.
Sensing his absence, she daydreams wistfully about the day they met, awaiting his return.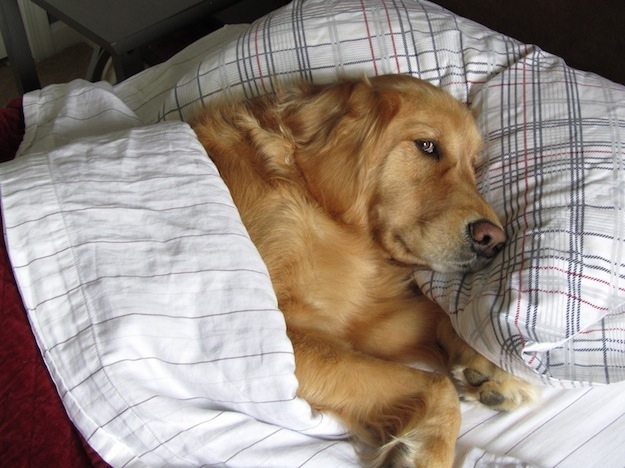 5.
Breakfast in bed is served.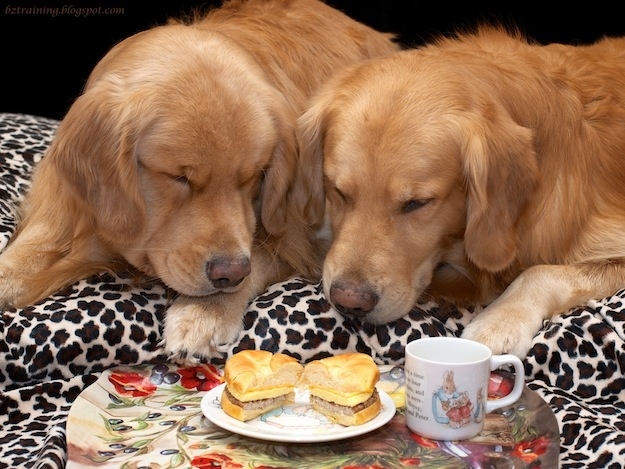 6.
This Collie's beau treats her to a day at the spa.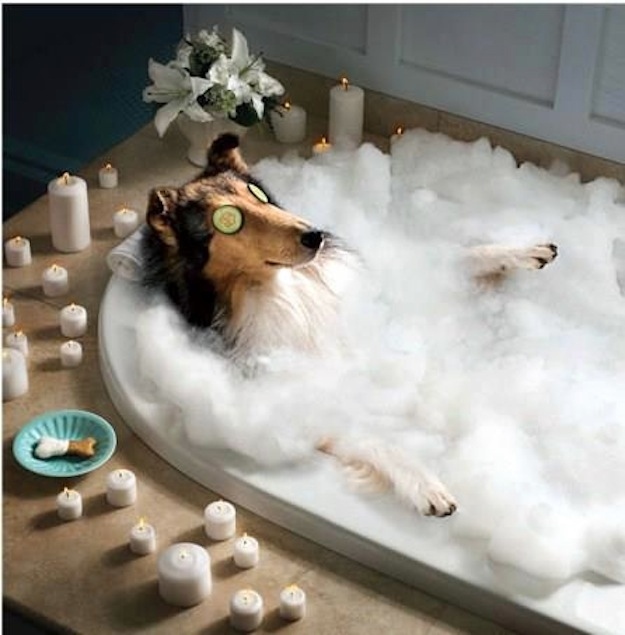 7.
...and of course, a couple's facial and massage.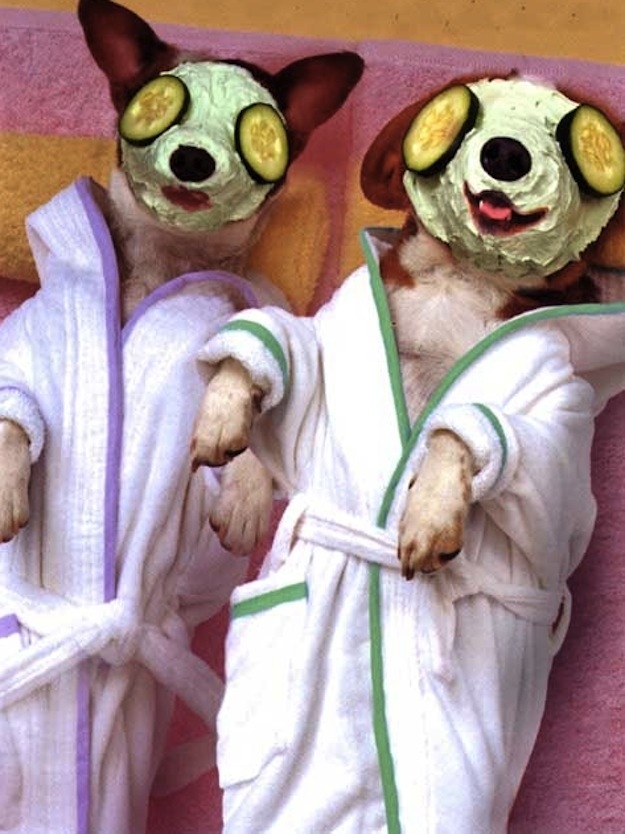 8.
After some quality time together, lovers part ways to prepare for the big night.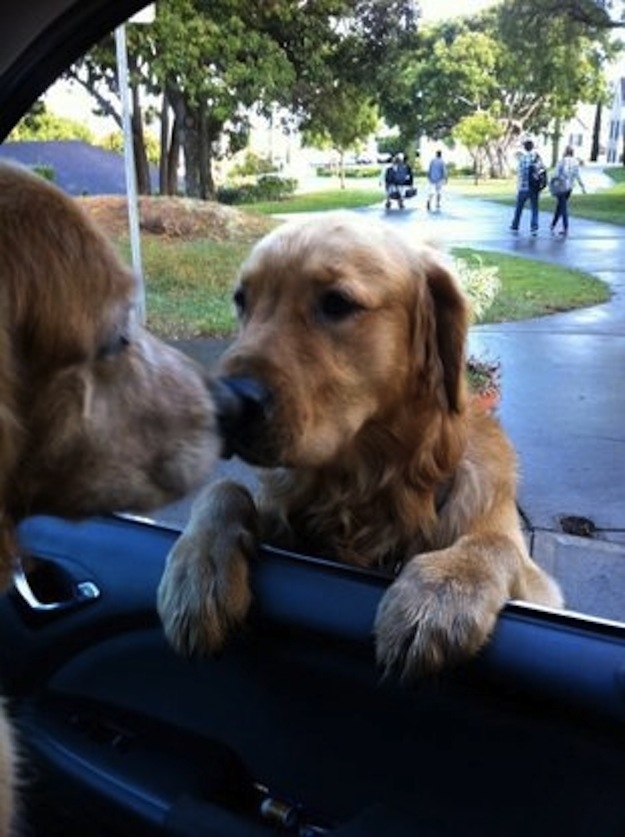 9.
Anxious to impress her main squeeze, this Maltese Shih Tzu practices her pole-dancing routine.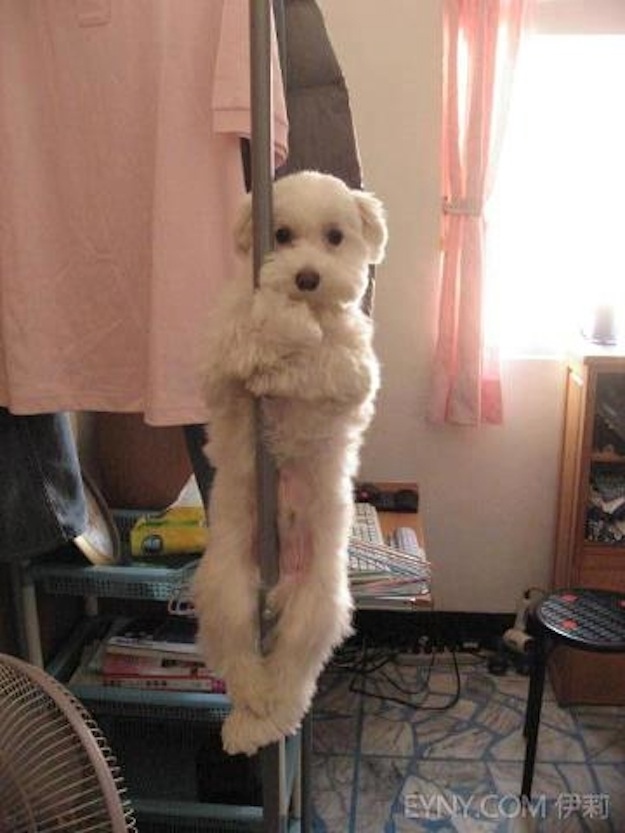 10.
Not to be outdone, this Chihuaha rehearses some sexy salsa moves of his own.
11.
This hound dog composes some ballads to perform for his muse.
12.
This little Pomeranian packs a suitcase for the surprise getaway he's planned.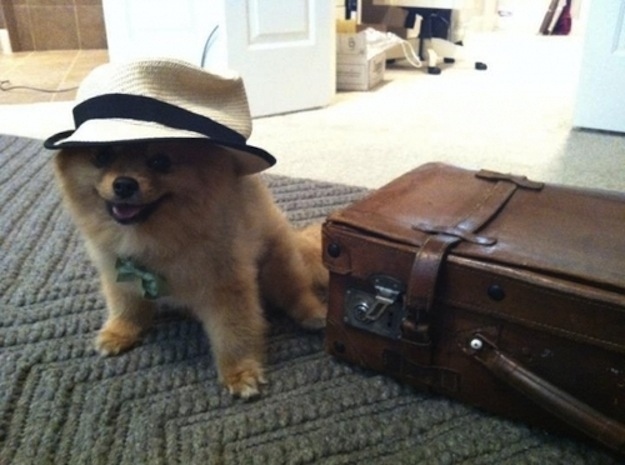 13.
This Pug makes sure that at least his socks will be wrinkle-free.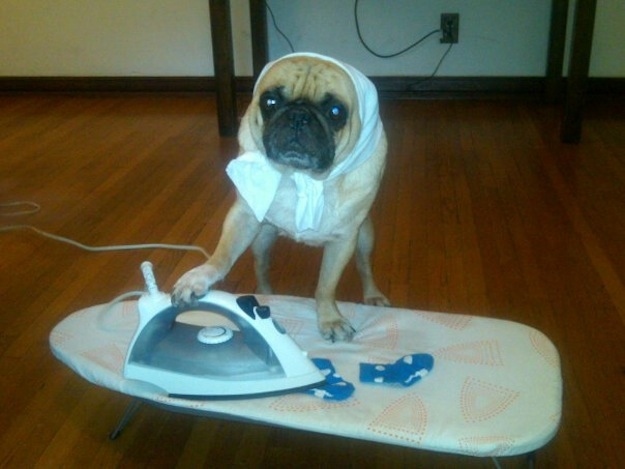 14.
This handsome devil gets fancy for the apple of his eye.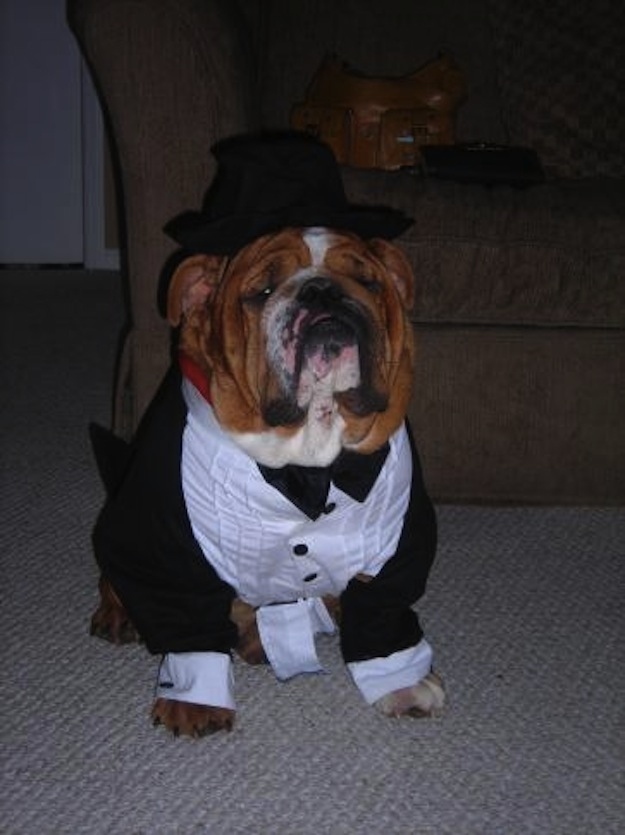 15.
For this special occasion, this hound splurges on a blow-out.
16.
In the spirit of classic romance, these debs put on their best pearls.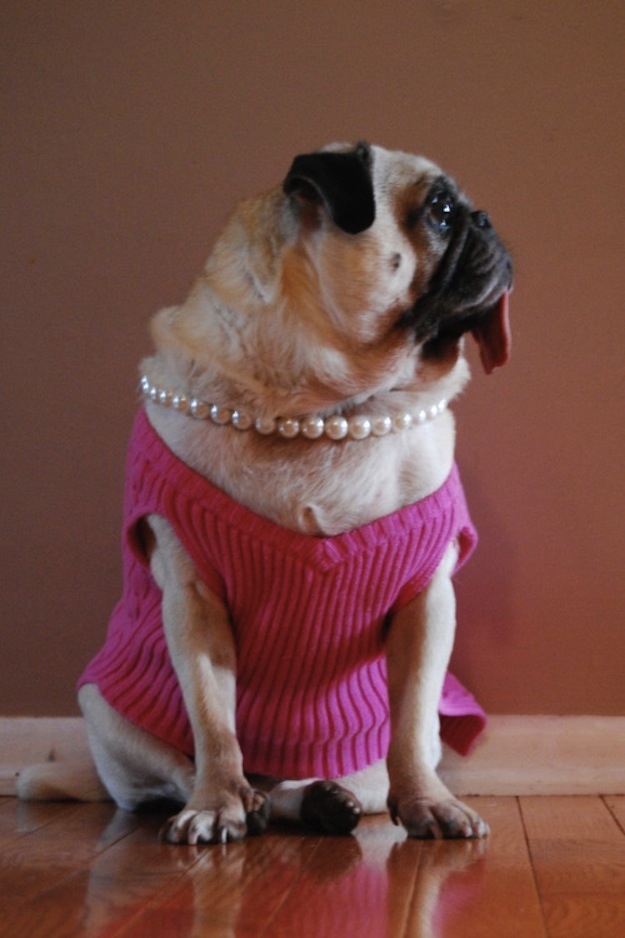 17.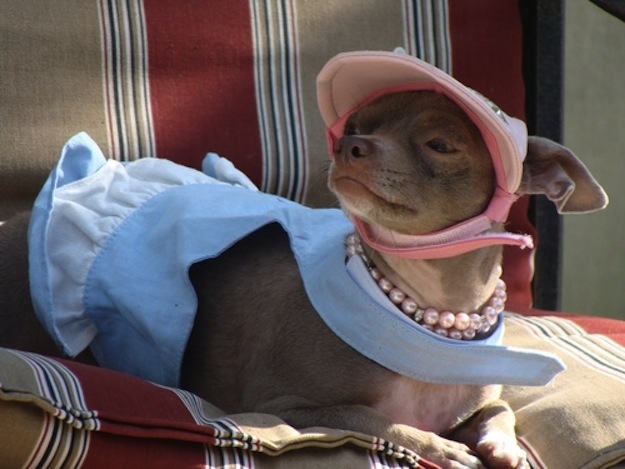 18.
In anticipation of his date's arrival, this anxious Weimaraner starts prepping his elaborate menu.
19.
This Black Labrador revisits some Shakespeare to get in the mood.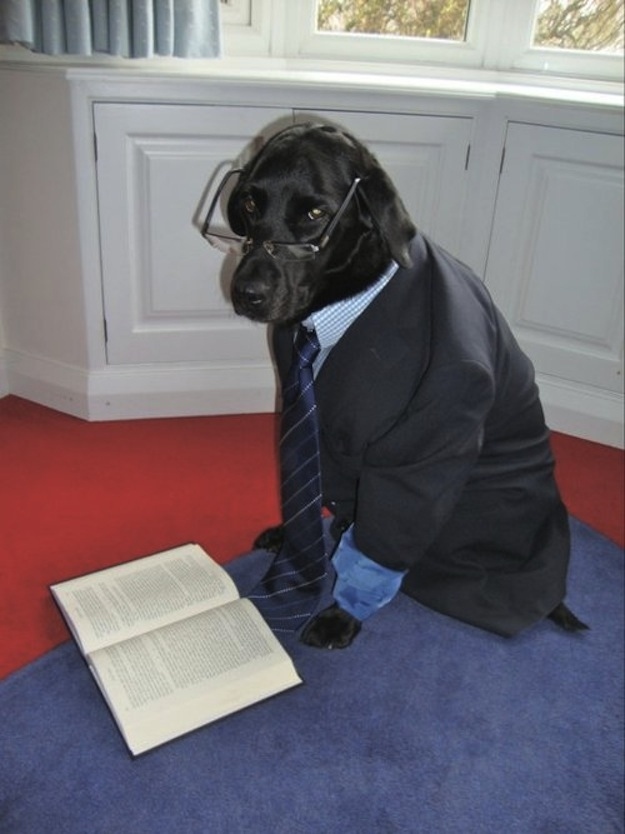 20.
This canine chemist concocts a quick love potion.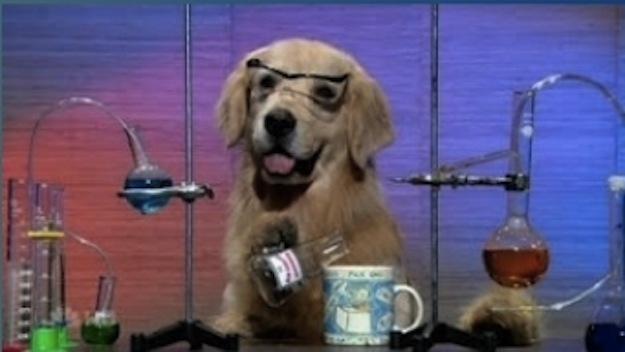 21.
Hoping he'll get lucky later, this Frenchie gets limber with some up-dogs.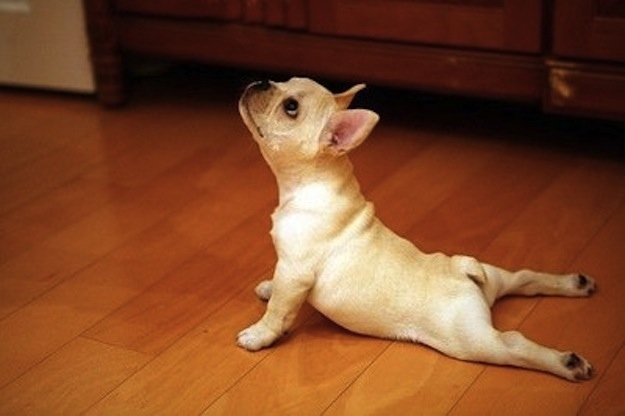 22.
Fresh-picked bouquet at the ready, this Goldendoodle awaits his fair maiden in the meadow.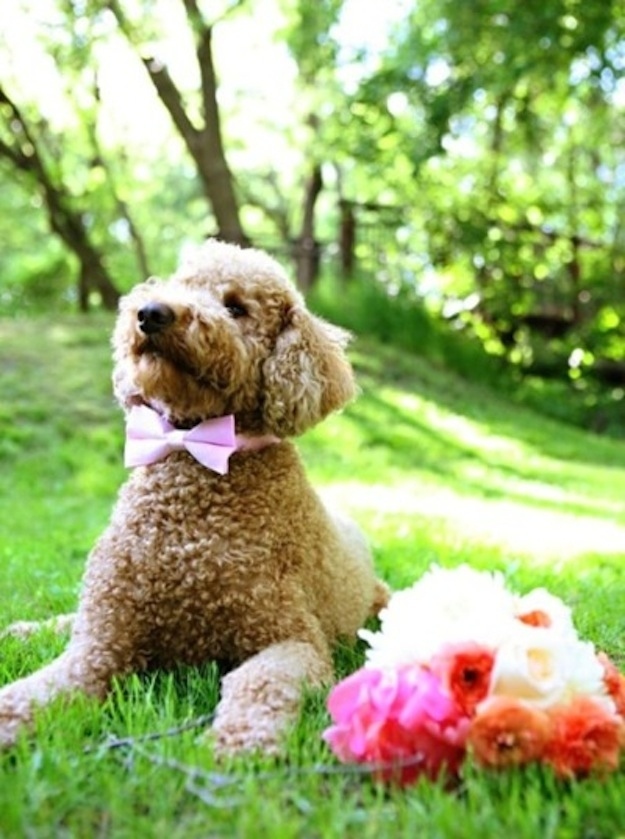 23.
This mutt gives himself a final pep talk before turning on the charm.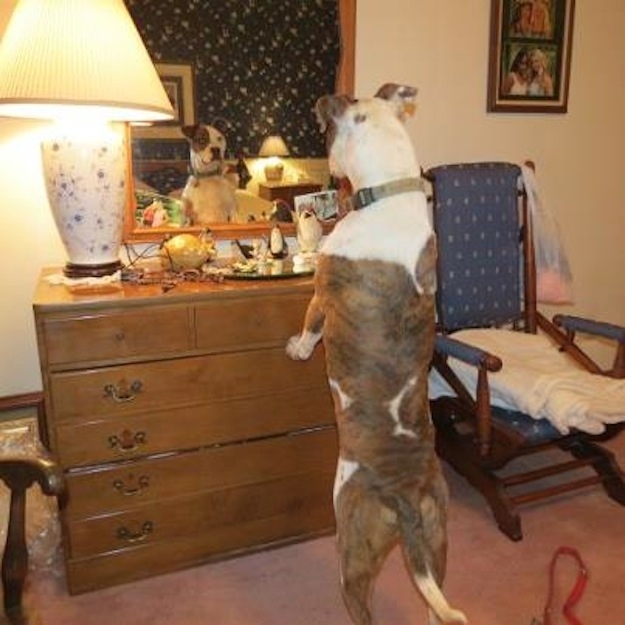 24.
Dressed to the nines, the lady of the evening appears, and not a minute too late.

25.
He is ready.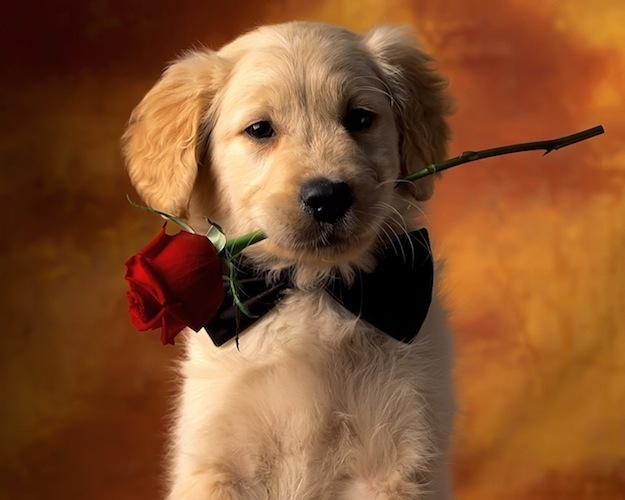 26.
Eyes locked, they dine in candlelight.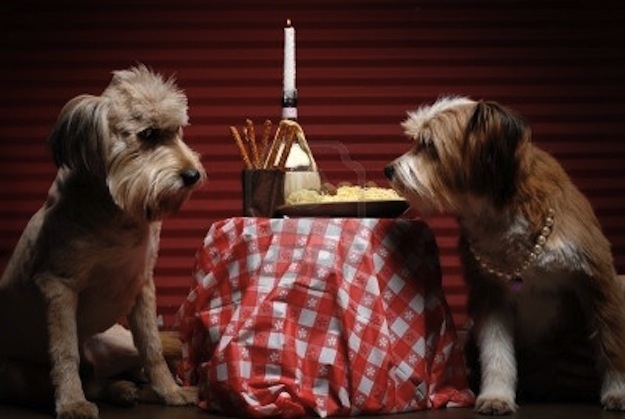 27.
She enjoys a glass of wine as hubby puts the finishing touches on dessert.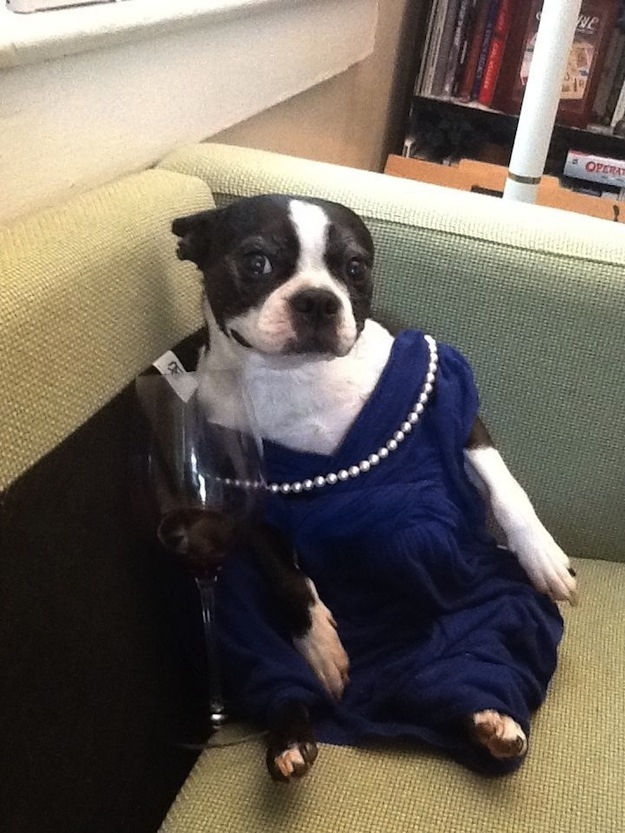 28.
They model each other's gifts.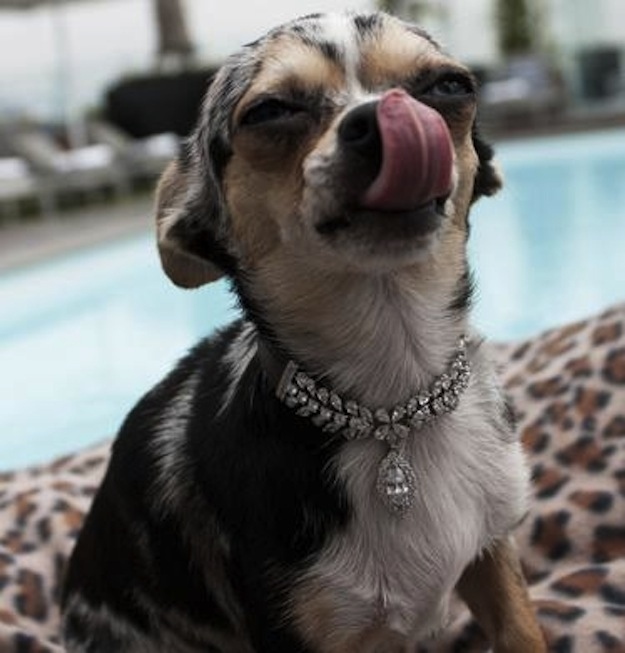 29.
Ooh la la!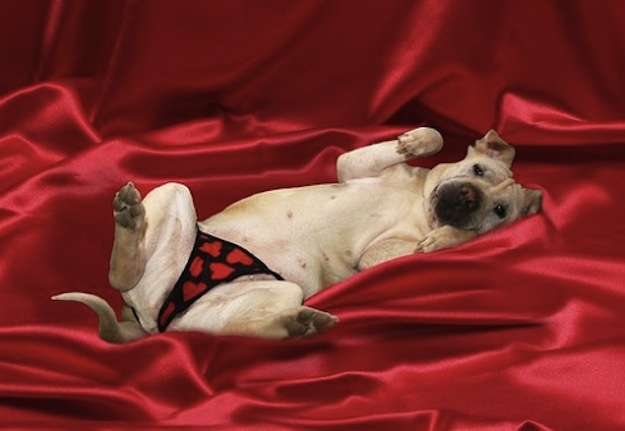 30.
By all accounts, these dogs have serious game.