We hope you love the products we recommend! All of them were independently selected by our editors. Just so you know, BuzzFeed may collect a share of sales or other compensation from the links on this page if you decide to shop from them. Oh, and FYI — prices are accurate and items in stock as of time of publication.
If your closet is (like mine) slowly succumbing to Sweater Overload, you have a few too many cozy blankets, or just need somewhere to store your extra duvet, you need these Spacesaver vacuum storage bags ($25.99+ for a pack of six on Amazon).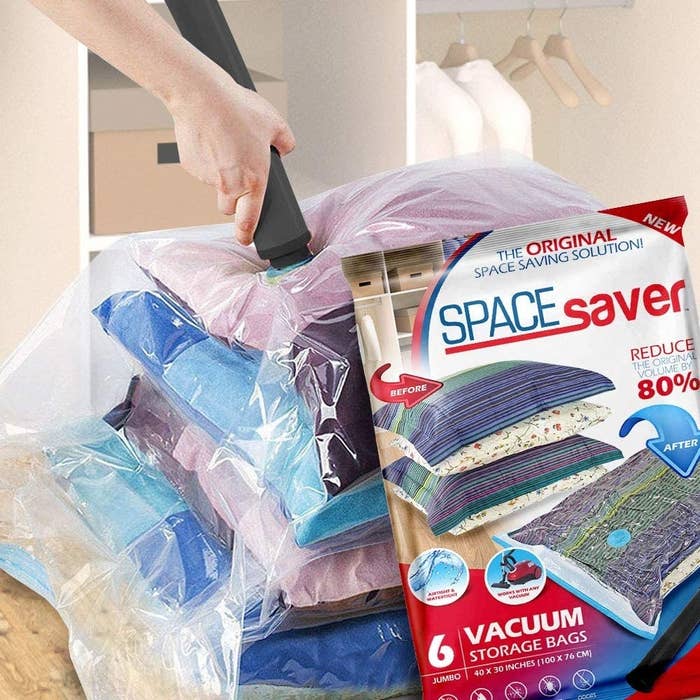 I put them in many posts and scrolled through the before + after review photos a million times, thinking "man that would really help with my closet." But it wasn't until I gazed in horror at the volume of sweaters I need to somehow store in my overflowing closet before unpacking my summer clothes that I FINALLY took my own advice and hit "add to cart."
Let me tell you a bit why I (and thousands of reviewers) think these are a game-changer:
Using them is surprisingly effortless! Just fill the bag up to the well-marked fill line (a few inches from the zip-top), seal it with one of the included zip helpers (you can take them off after closing), and pump out the air through the valve.

I usually don't feel like breaking out the vacuum, so I just use the included hand pump, and it takes maybe three minutes max to pump out the air and shrink the bag before replacing the cap — easy peasy! Plus it's like a handy dandy arm workout.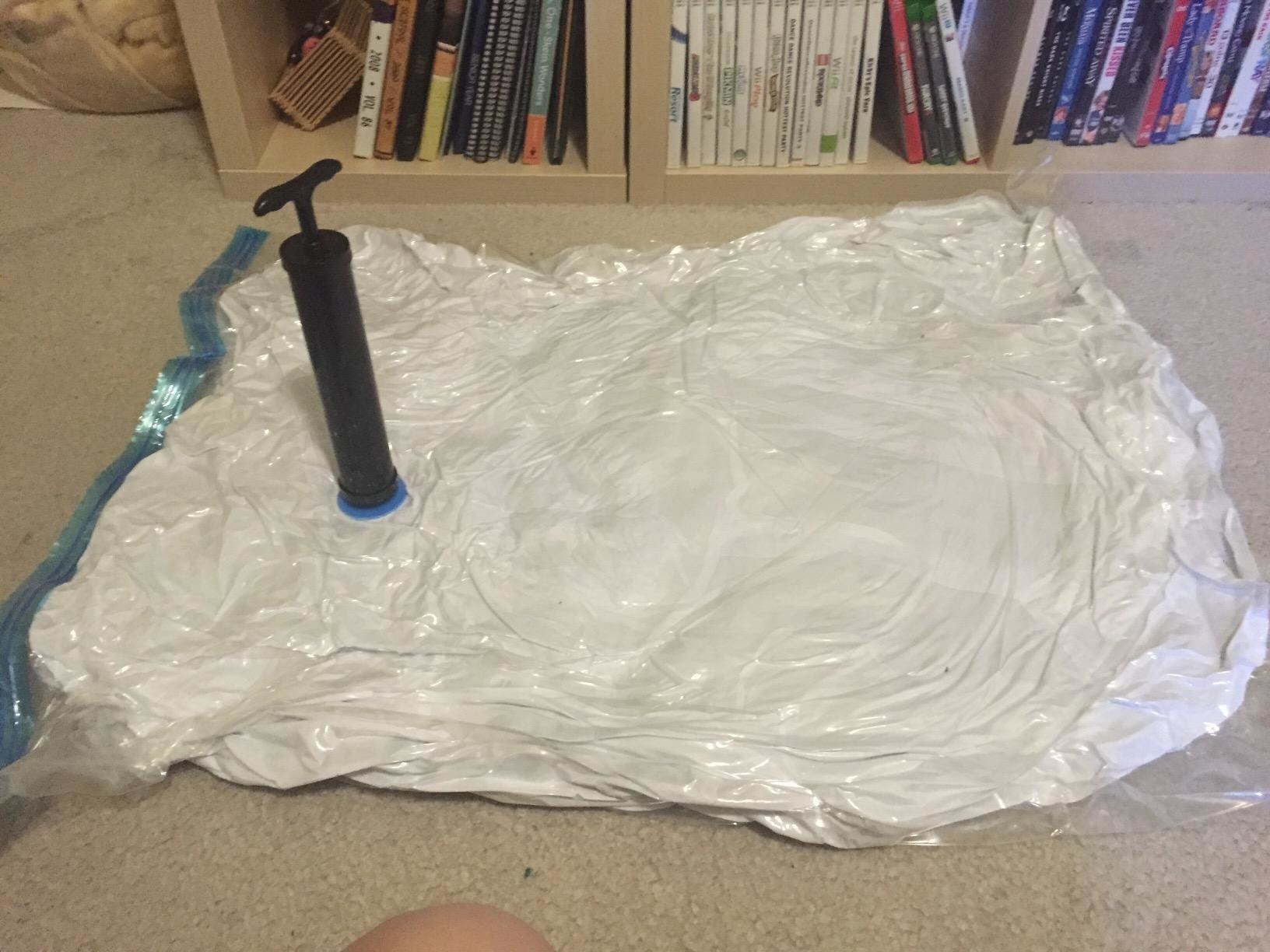 Of course using a vacuum = even easier!
They come in four different sizes (plus a variety pack) so you can order depending on what you'd like to store, or what size space you're dealing with.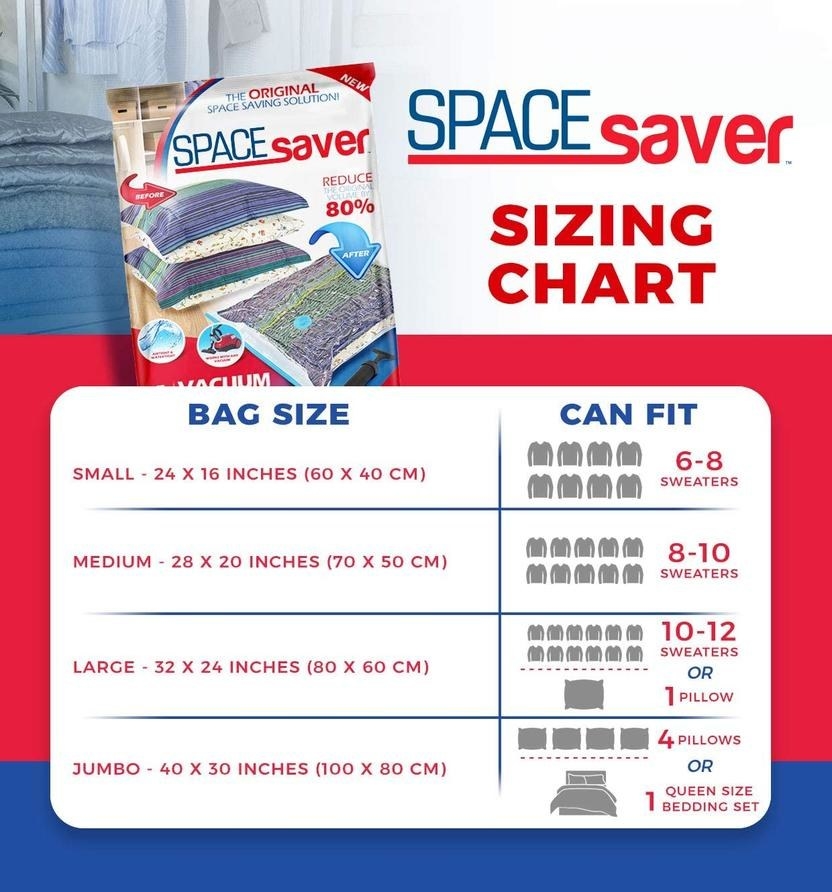 Initially I chose the large size (as opposed to the biggest size, called "jumbo") because it seemed easier to move and store — jumbo is perfect for bedding, duvets, etc! And just one large bag was plenty to store nine or 10 *very* bulky winter sweaters — all collapsed down to a fraction of their size.
Then when I ordered my *second* round (I told you, I have a lot of clothes) I opted for the medium size so I could store less bulky summer clothes in more compact bags that I could fit easily under a bed or on short closet shelves.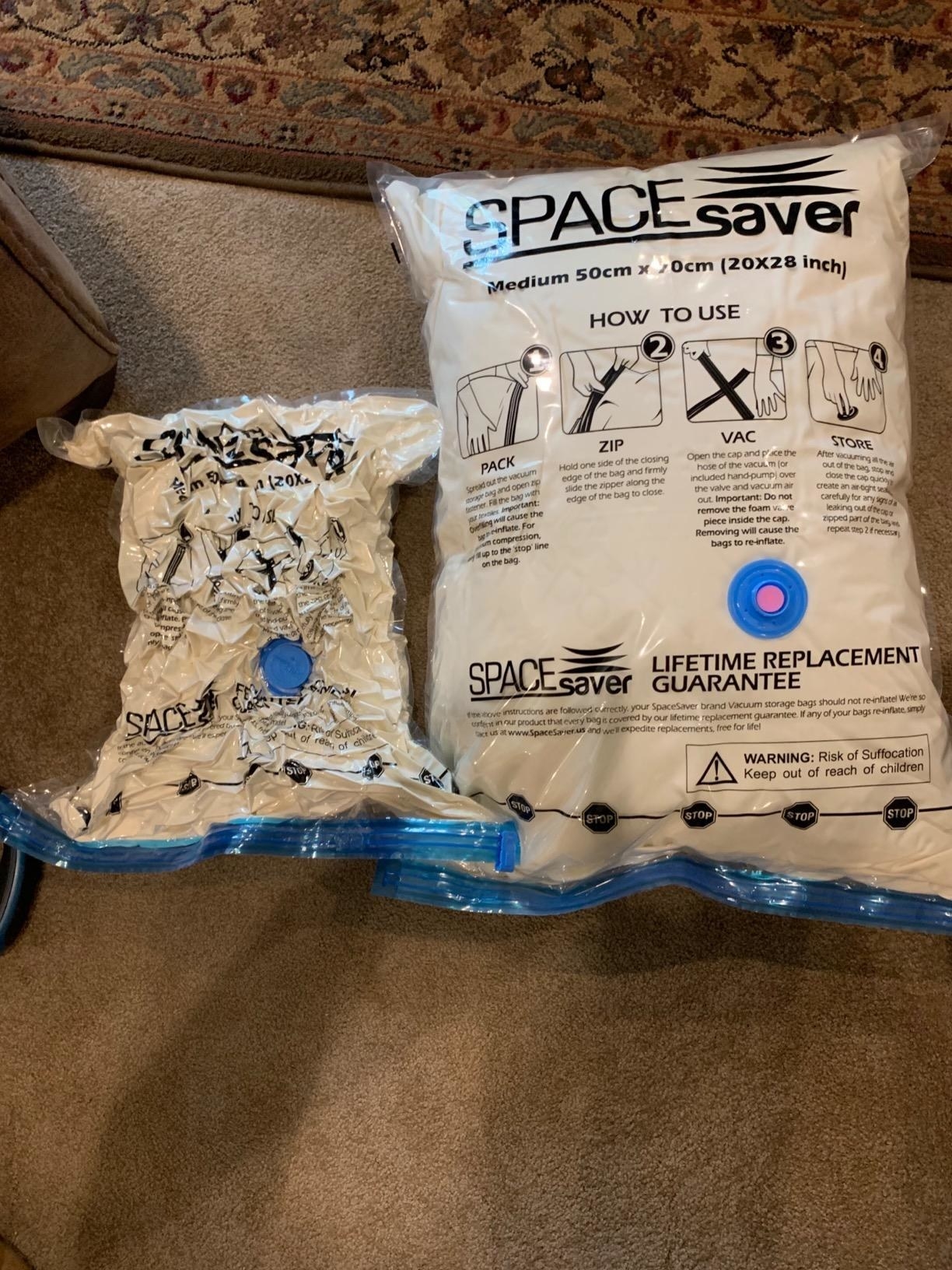 The plastic is thick, the bags rarely re-inflate, and I feel confident that everything is safe and secure when stored inside. When you take things out, just give anything a quick steam if super wrinkled and it's ready to wear!
Let's check out some more reviews from satisfied customers — these bbs have over 20,000 reviews, with a 4.4/5 average rating:
I have used these for moving clothes between apartments more easily (and so have many reviewers — including college students), and you can even use the small ones for long trips (just make sure to bring the hand pump in your suitcase for your return).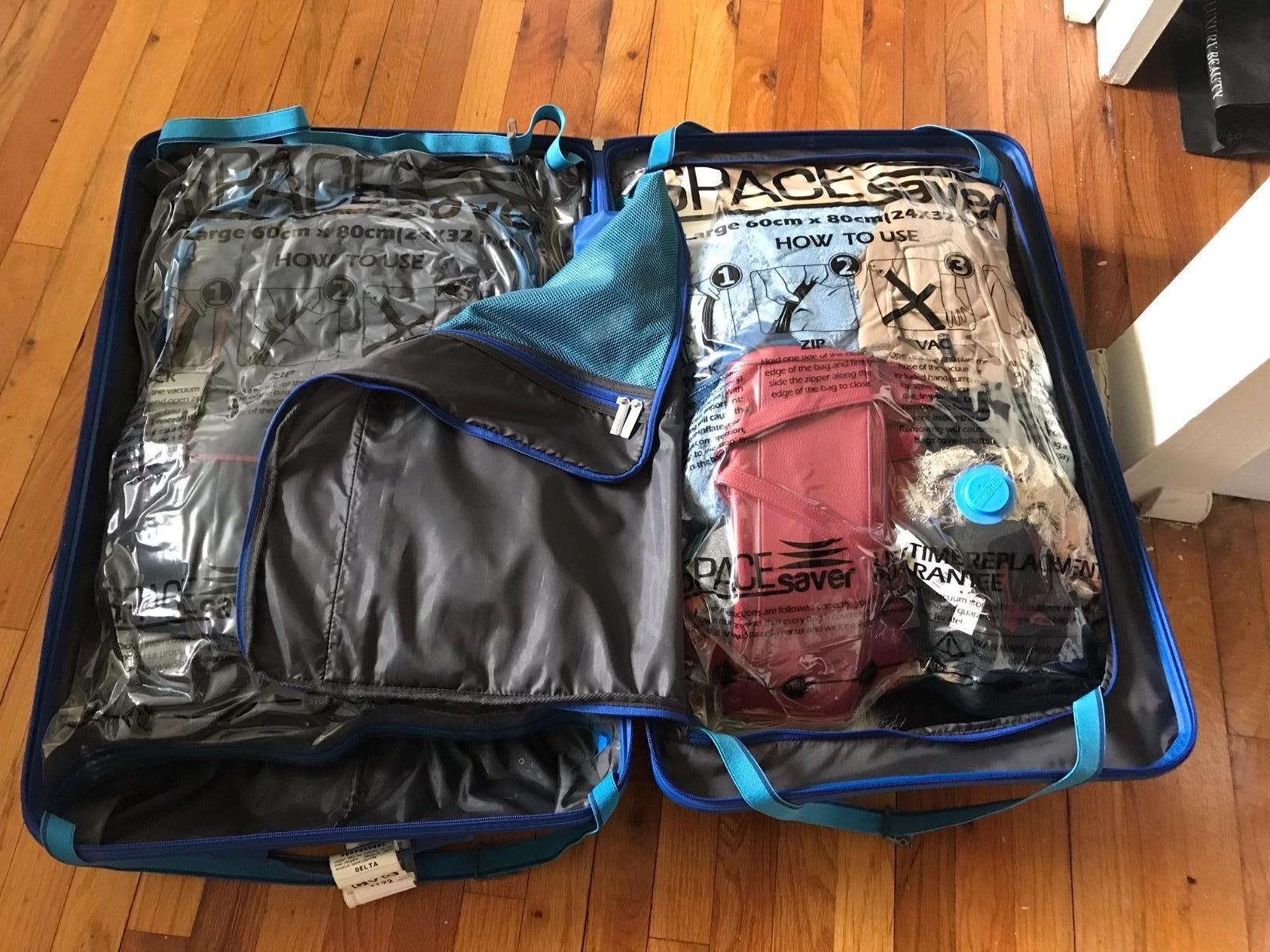 If you're like many of us and using this ~home time~ to get organized like never before, LOOK AT THIS LINEN CLOSET INSPIRATION. It's a beautiful thing.
Take it from this Virgo, my closet game is forever changed!!! Seasonal closet transitions = a breeze with these. All I can say is thank you Maitland, for actually taking your own advice for once.