Have you ever left a travel mug or stainless steel water bottle for TOO long, only to look inside and go:
But don't worry — we've got JUST the thing to banish those stains, odors, and who-the-heck-knows-what growing inside your travel mugs and bottles. With NO SCRUBBING REQUIRED! They're called Bottle Bright tablets ($8 on Amazon), and you'll fall in love with them.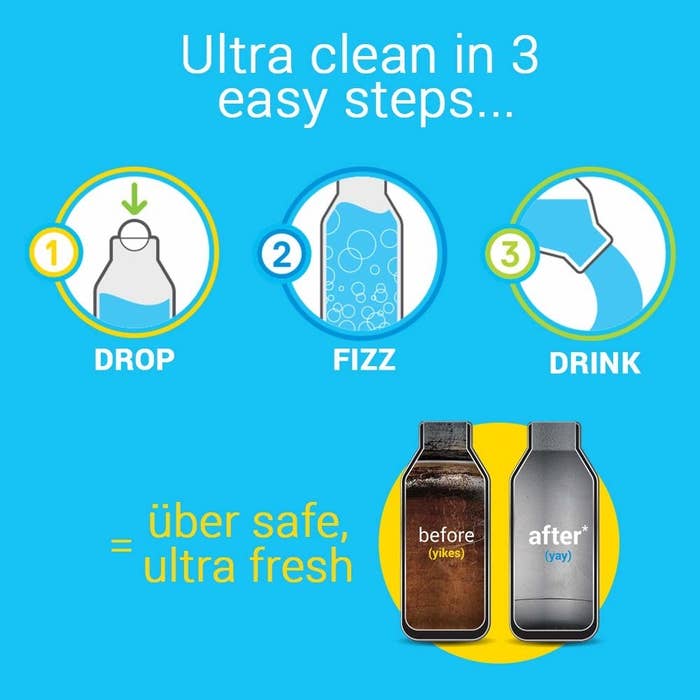 How do these fizzy wonders work? Well they dissolve in water, and the bubbles they release POWER THROUGH stains, gunk, grime, and odors — even in the hardest-to-reach areas bottle brushes can't reach.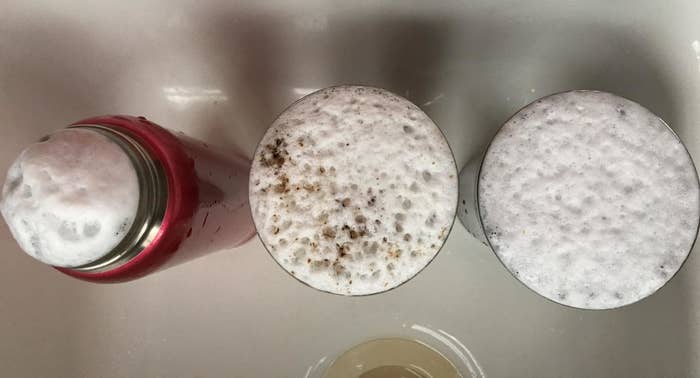 Just fill the bottle with warm (or hot) water, and drop in one tablet. Let it hang out for at least 15 minutes — if it's REALLY gnarly, leave overnight — then empty and rinse. You're good to go!

These bbs have over 1,000 positive reviews, with 947 clocking in at five stars.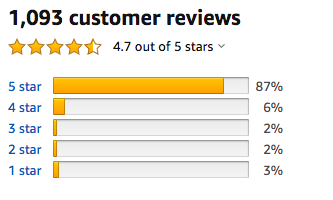 But I know you're here for the before & after photos, so I'll cut to the chase.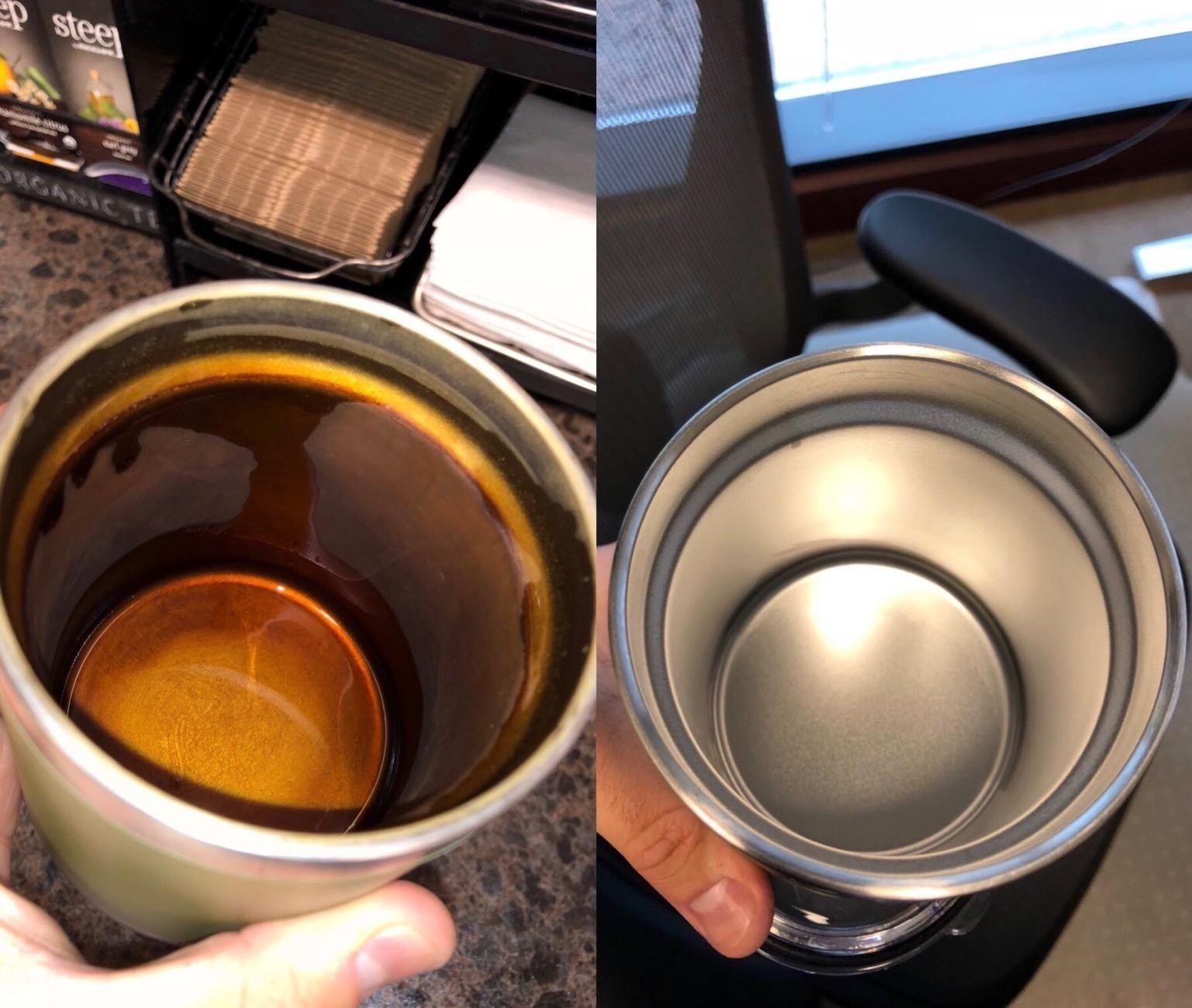 Look at that dried-on coffee residue — NO MORE!
I'm upset, but I'm also impressed.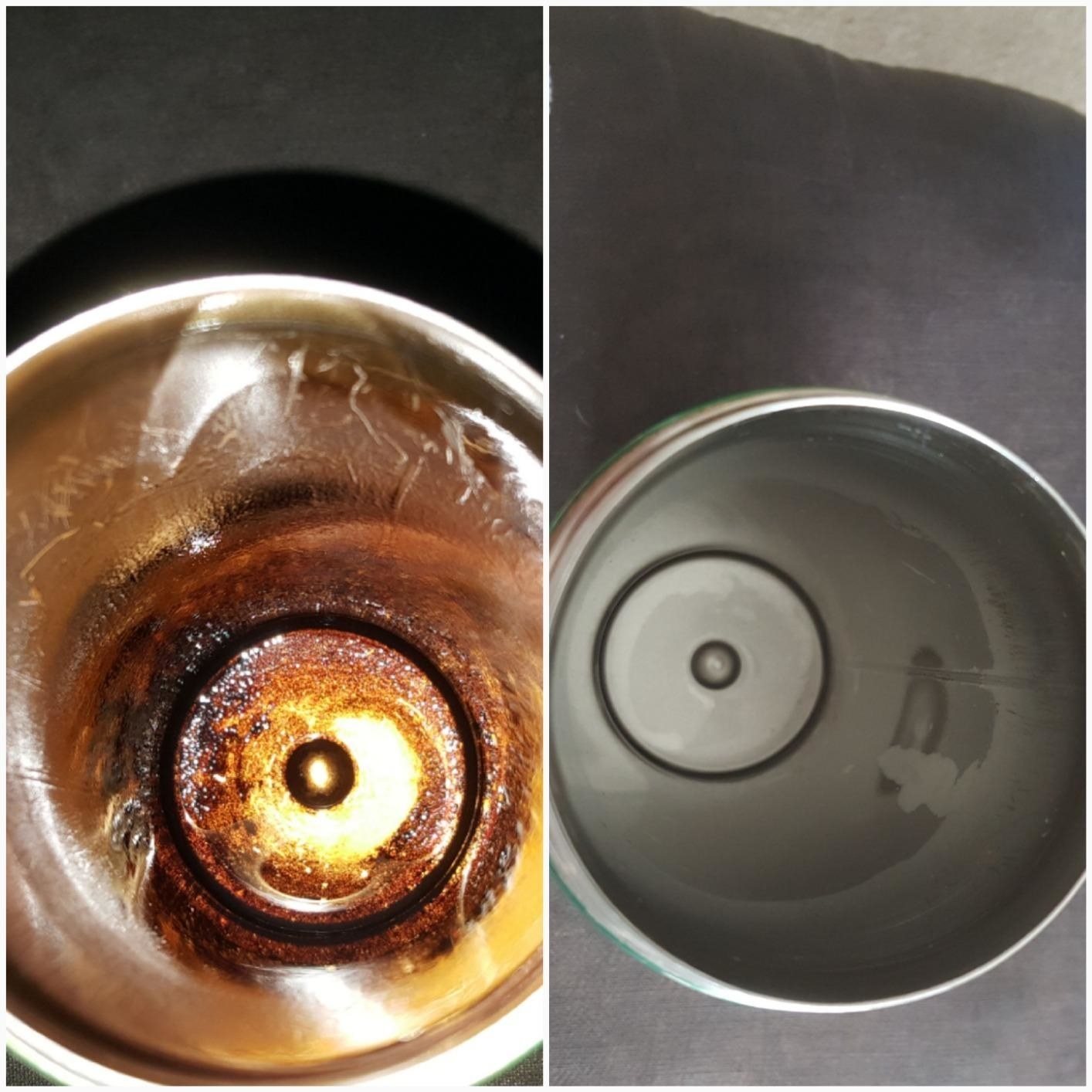 Reviewers have used them on pans and sheet pans too!!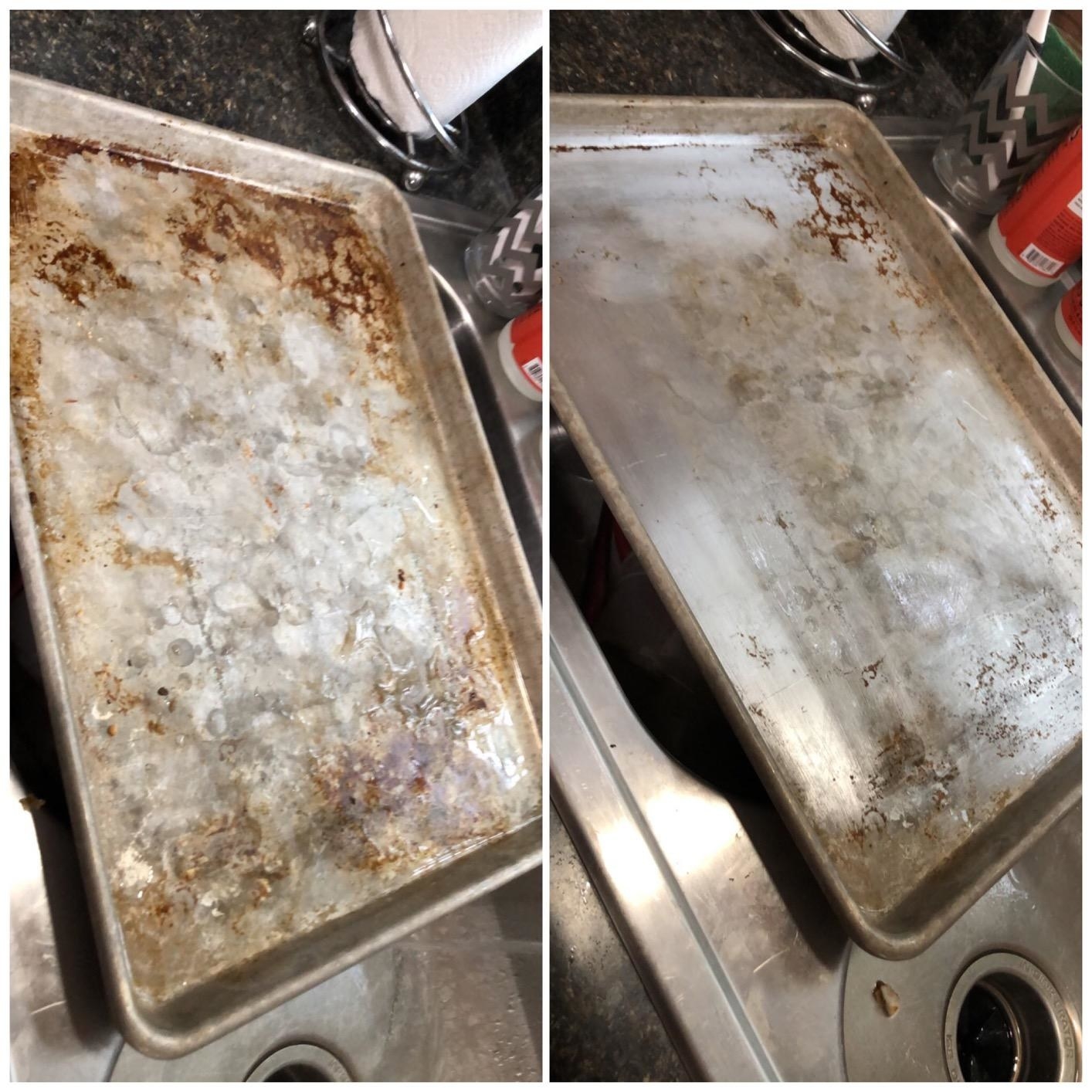 You can use them on coffee pots! vases! Hydro Flasks! plastic water bottles! anything you really *do not* feel like (or just plain ole can't) scrub.
And they're biodegradable and environmentally safe — no chlorine involved. And no gross aftertaste!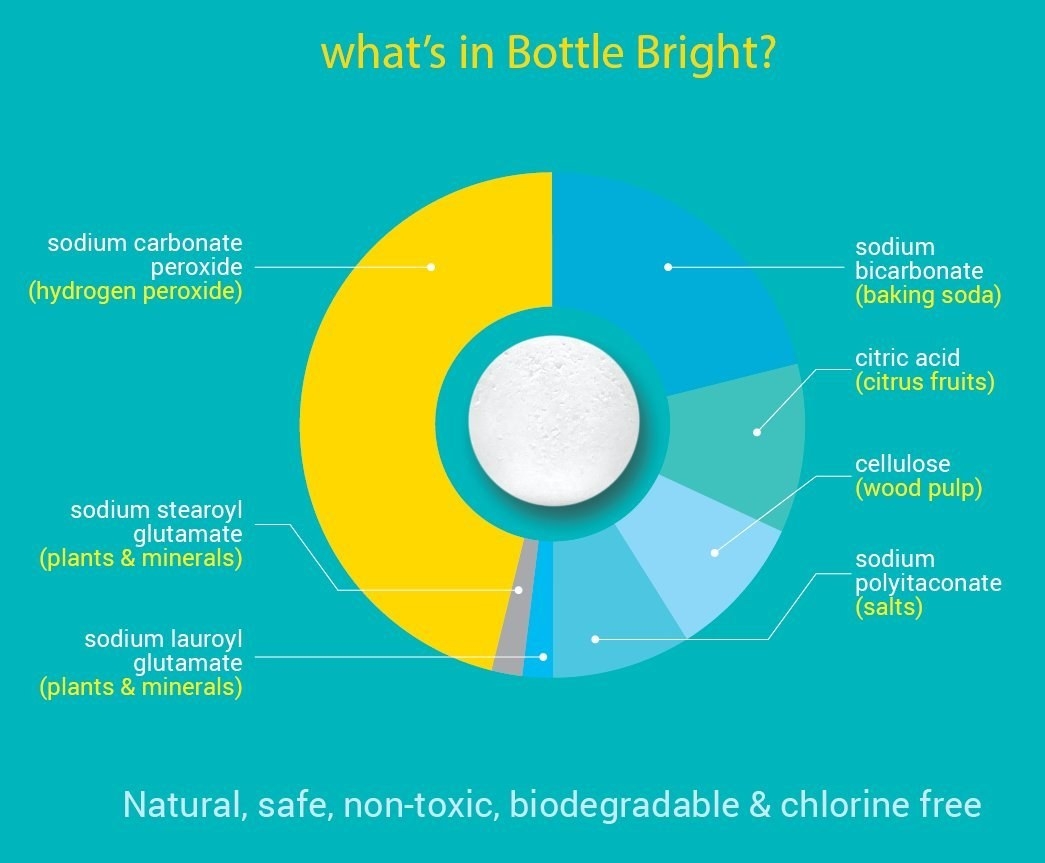 And lol: 22 reviews on Amazon are from customers who bought these bbs after seeing them in a BuzzFeed article — and they are SO HAPPY THEY DID, they left five-star reviews.
You can picture every bubble working as hard as this:
Shopping for something specific? Check out BuzzFeed Reviews to find the best things for every budget!