We Ran To Find Katy Perry's Disco Ball To Listen To Her New Song And This Is Our Story
True life: Music from a disco ball is good.
This morning at exactly 10:10am ET, Katy Perry tweeted this sort of cryptic pink map with some disco balls in certain cities. She told us to bring our headphones.
Upon zooming in on the pink map, we found that one of the hidden disco balls was in Brooklyn, NY — a quick subway ride away from the BuzzFeed offices, where several Katy Perry fans hide out.
It was then that we decided to run, not walk, to find the disco ball we were seeking. Legend has it that if you find the disco ball you can listen to 90 seconds of her new song "Chained to the Rhythm." (P.S. This wasn't a legend, those were the facts.) SO OFF WE WENT.
We arrived at McCarren Park in Brooklyn at 10:45 a.m. ET.
But we couldn't find the disco ball. We were lost. And giving up hope. Where was the ball? WHERE WAS THE BALL?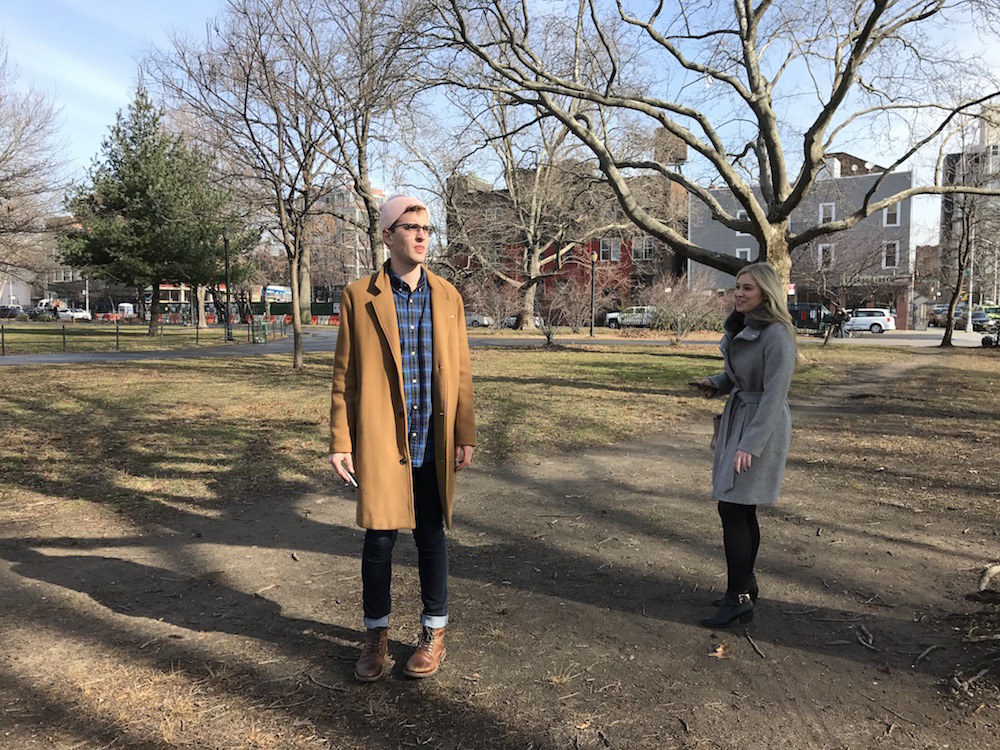 But then. A glimmer of hope. We asked this stranger guy if he had seen a disco ball chained to a park bench. AND HE HAD. He pointed us "thatta way."
We continued our journey. We took the road least traveled by because WE LITERALLY WALKED AROUND THE ENTIRE PARK. BUT THEN. WE FOUND IT.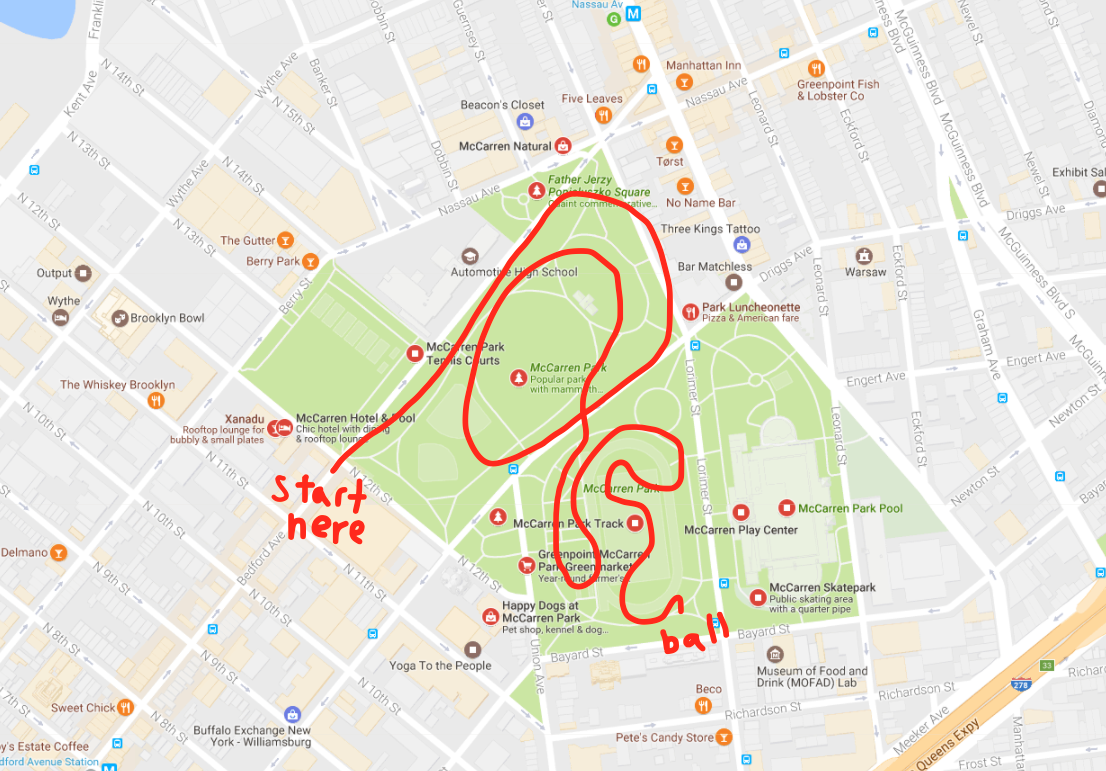 THE DISCO BALL. (Chained to a park bench.)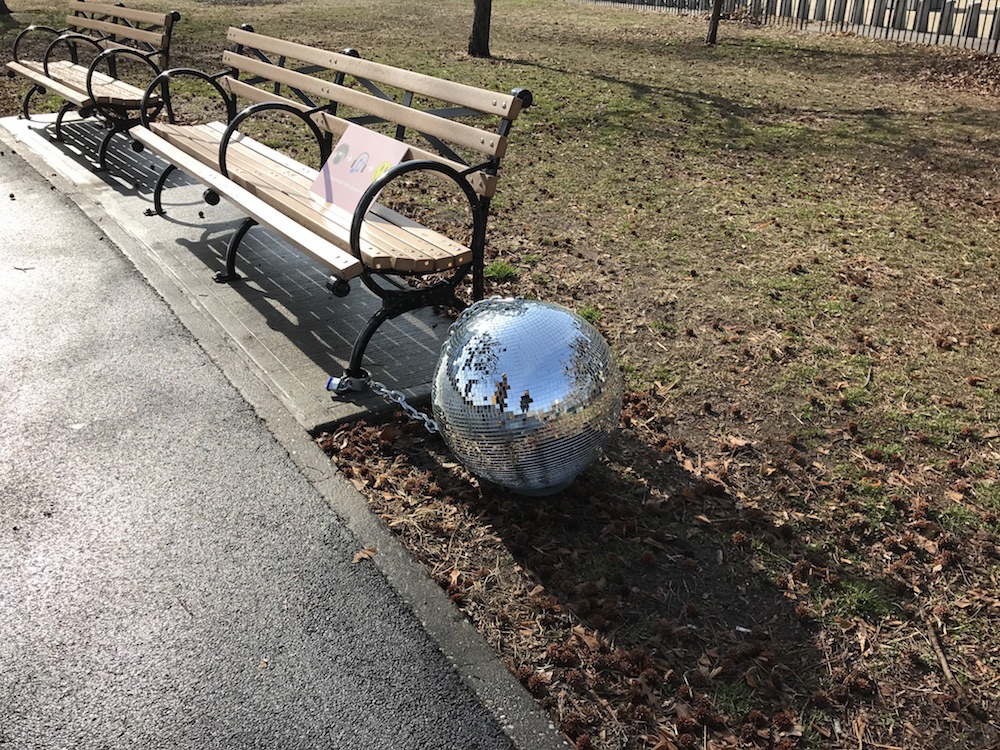 Basically you just plug your headphones into a jack in the disco ball and the song starts playing.
We were excited and wanted everyone to know.
Our thoughts? Hal concluded it was a bop.
Kristin clearly loved it and was also hogging the disco ball.
And I just thought it was pure Katy Perry perfection.
We were the only people there for a while, until Katy Cat Jake showed up. He had traveled all the way from the Upper West Side. We gave him his alone time to really take in the song.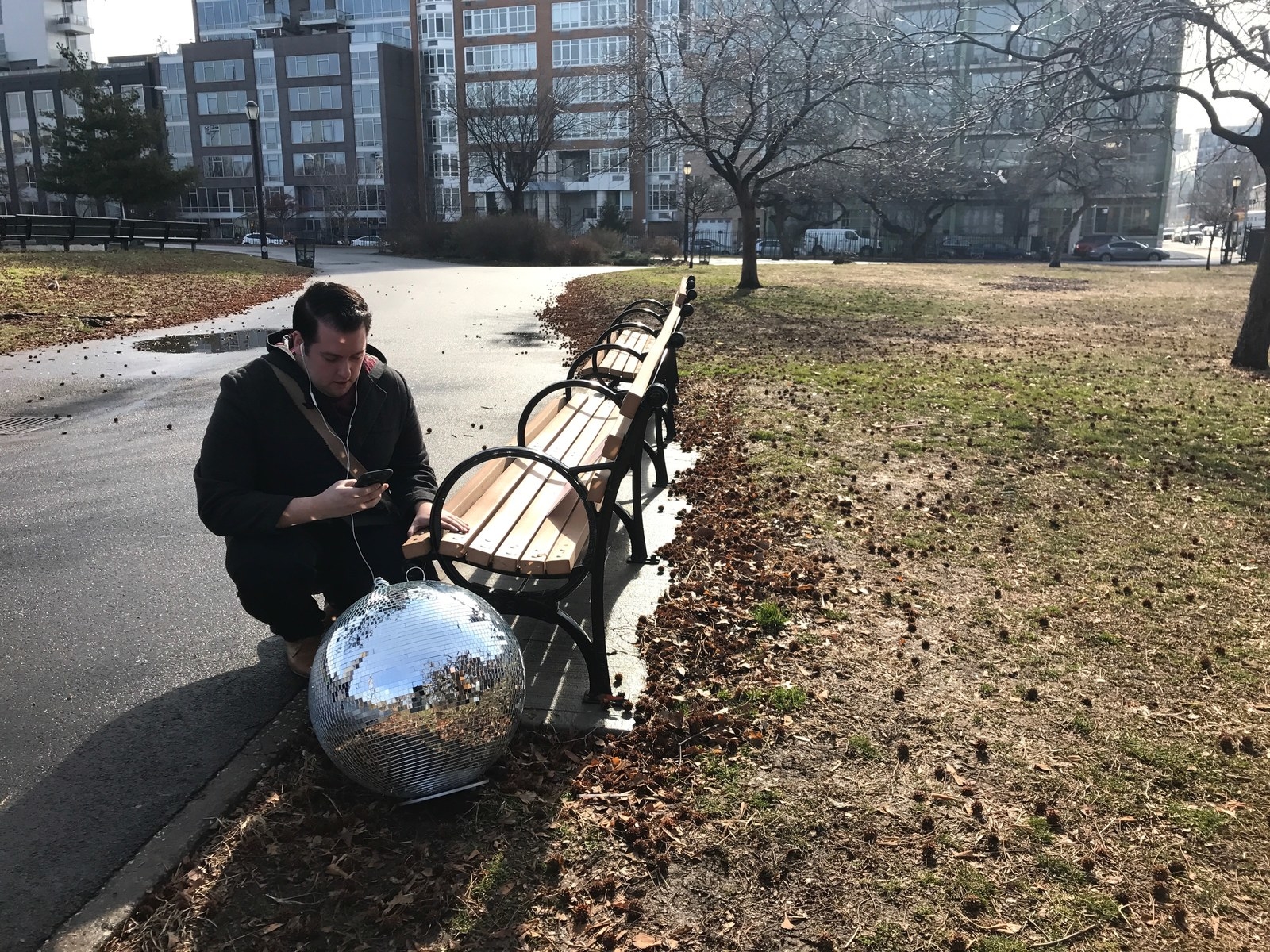 Then we posed with the disco ball one last time and left. Patiently waiting for Friday when we can hear the whole goddamn song.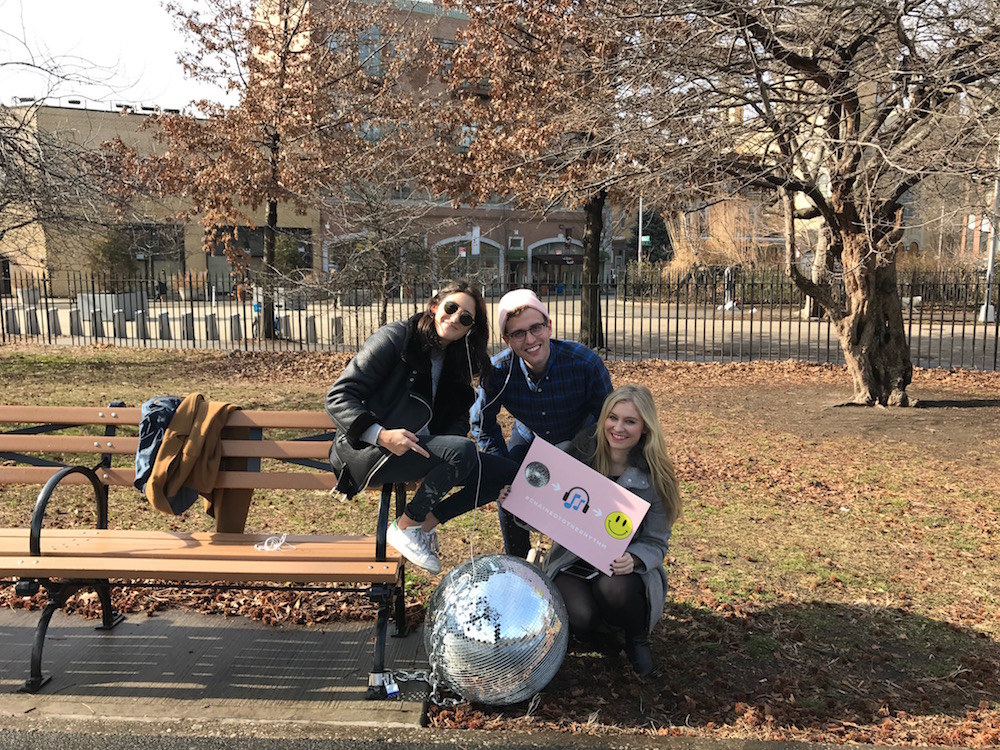 P.S. There were people who were way smarter than us at other disco balls and brought along SPEAKERS. Genius. So now you can hear what we heard too. ENJOY.