Hi, my name is Lauren and I know diddly squat about NASCAR. So of course it's only appropriate and also completely insane that I would have the opportunity to attend the Daytona 500, literally the biggest car race in America. Not only that, but I got to ride in a pace car and now I'm going to tell you about it.
A pace car is basically a car that goes out onto the track after a crash or something to slow everyone down so the track can be checked for debris and cleaned up. They go out in front of the other cars and set the pace for caution laps, hence the name "pace car." They look like this:
Like I said, I somehow got the opportunity to ride in one. This is me before the big drive: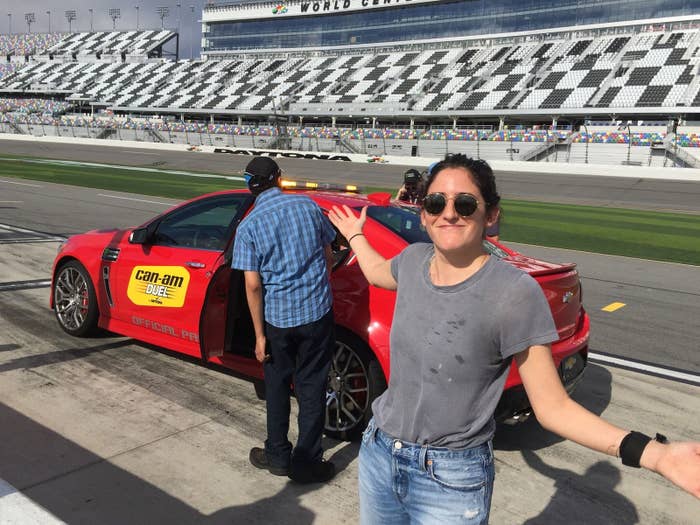 We arrived to the track on a lovely Daytona Beach morning. It was the day before the Daytona 500 and the track was begging for us to drive on it.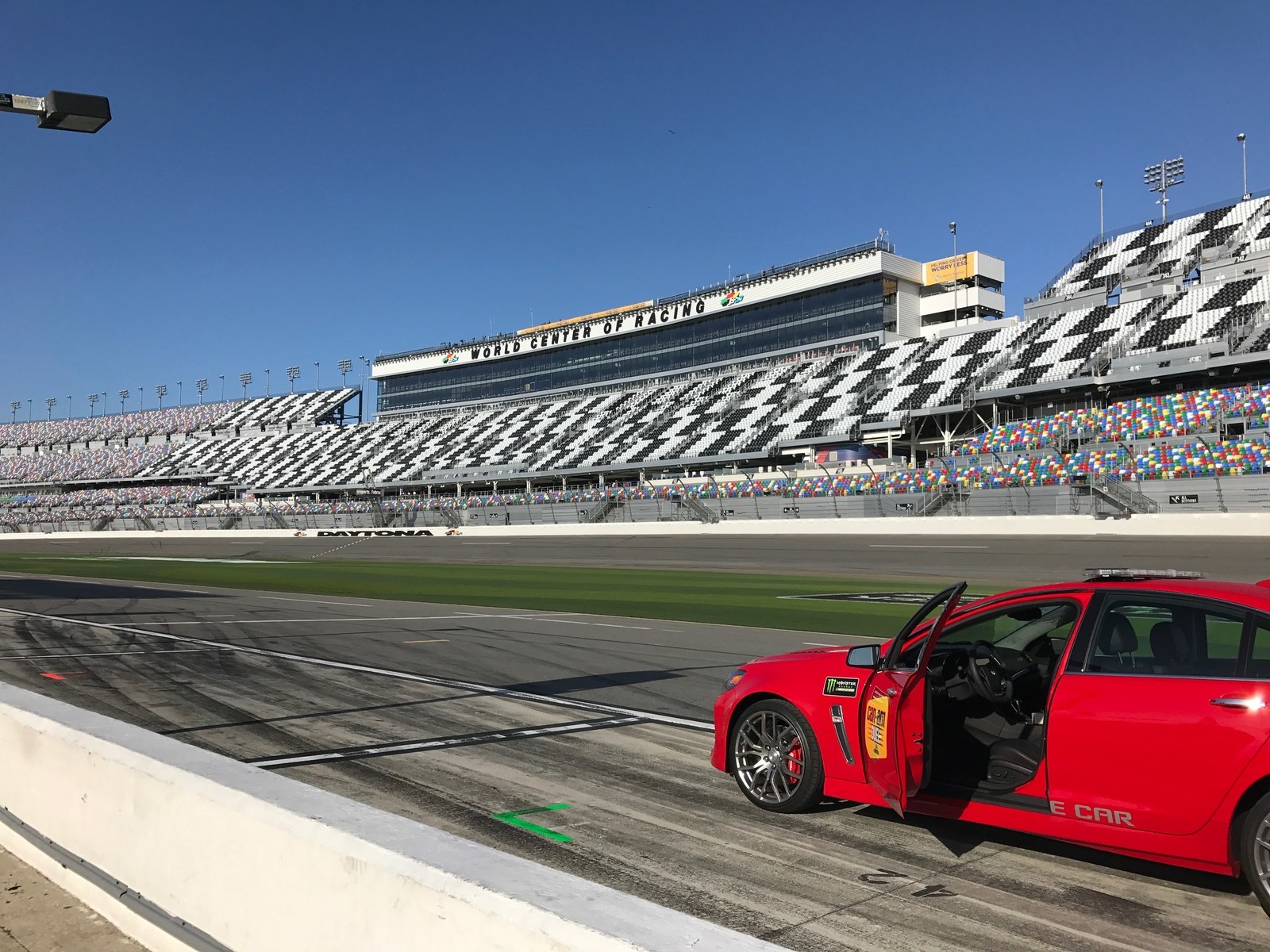 Then this man drives up. His name is Brett Bodine. He looks badass, and he is badass!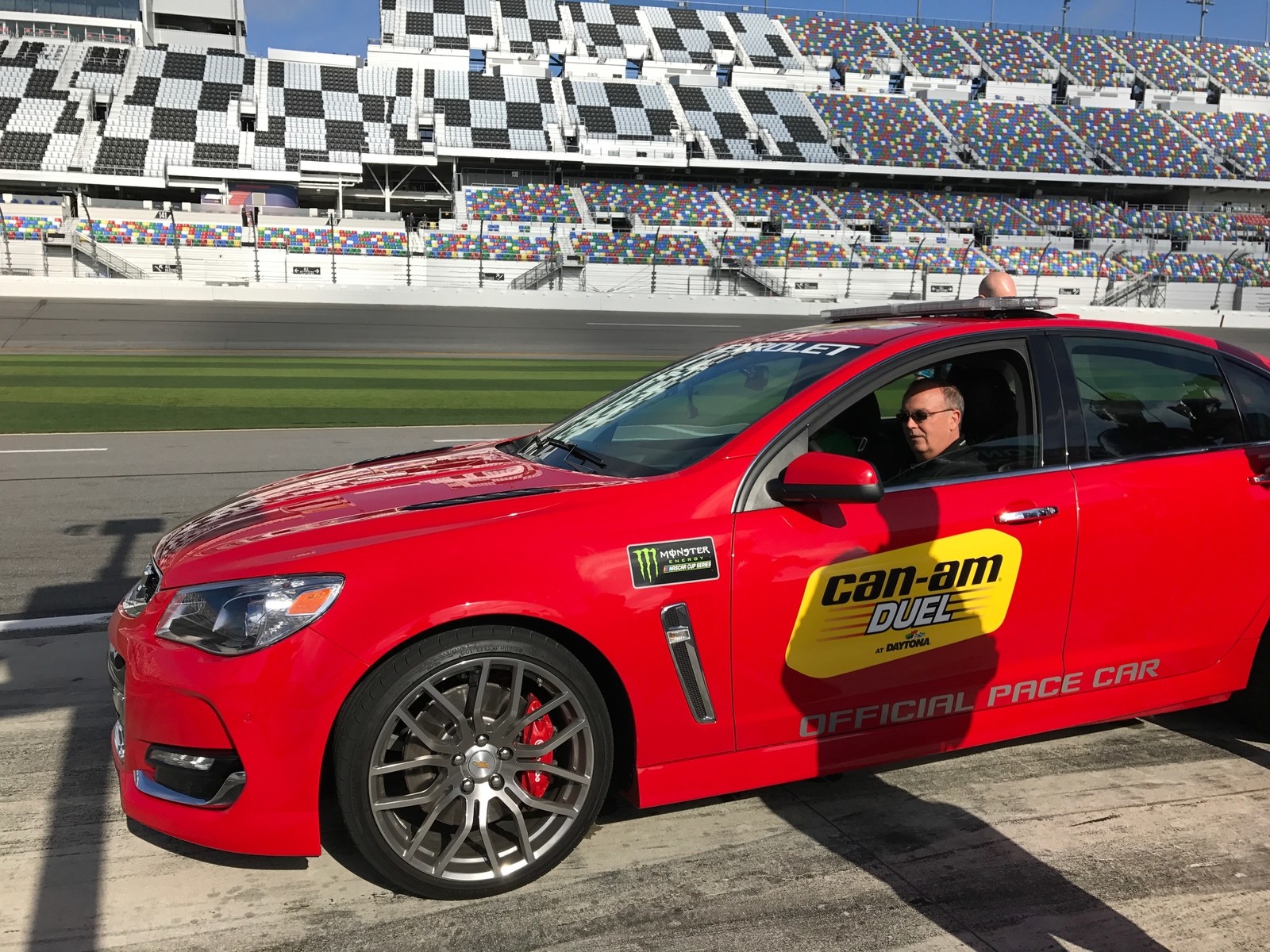 If you're already a NASCAR fan you might recognize his name because Brett Bodine is a former NASCAR driver AND won most popular driver in 1986!!!!! I was excited and felt like I was in good hands. I mean, he literally won a popularity contest which I'm pretty sure is all that matters.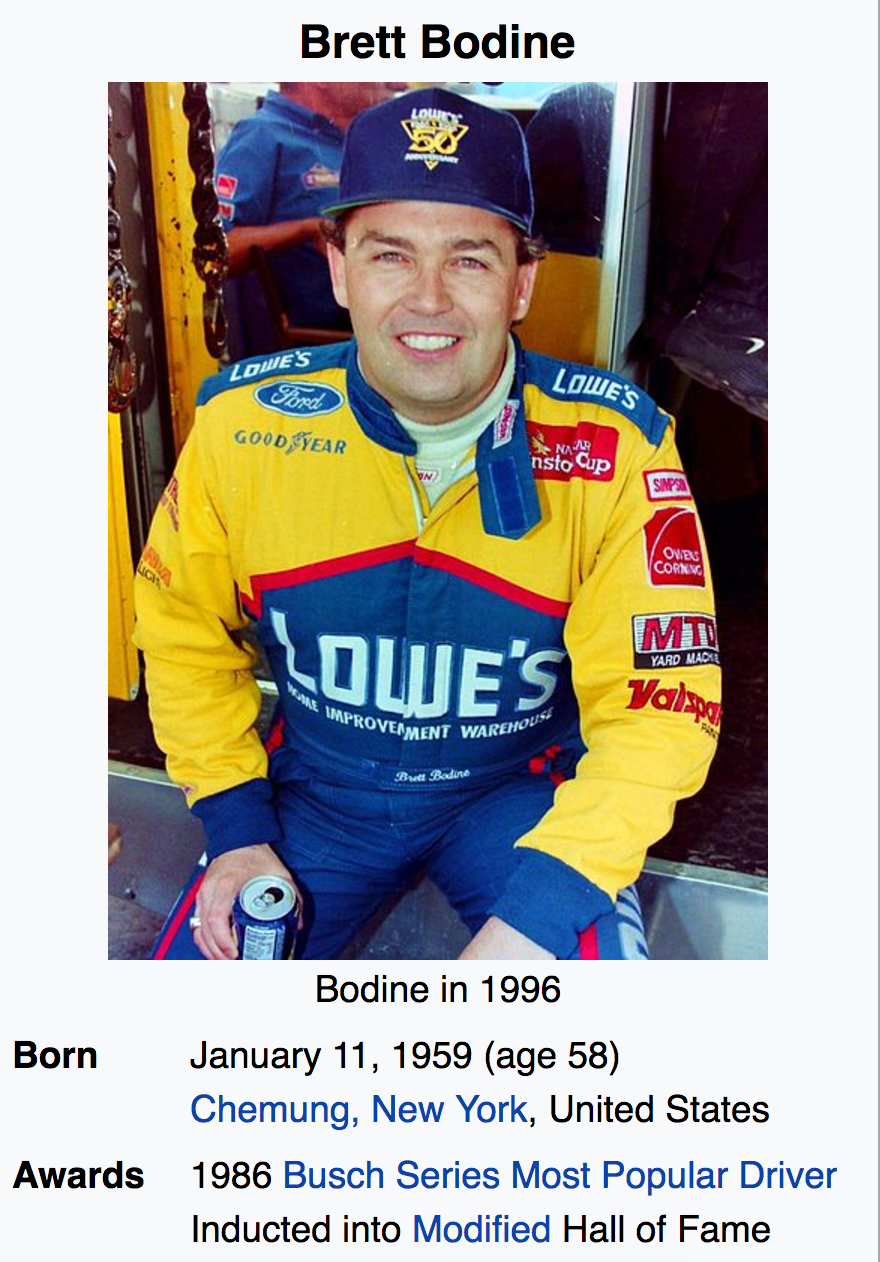 I got into the car with Brett Bodine. I was about to trust him with my life. I can now say I love this guy.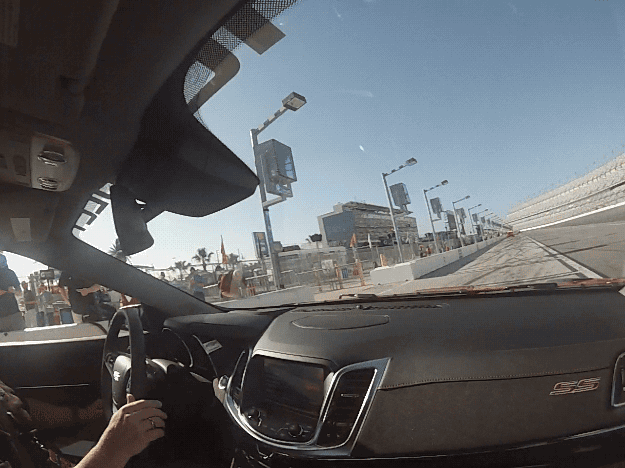 He started off by pulling us out of pit road and onto the track. At first I was like, "ummmm, we're going slow."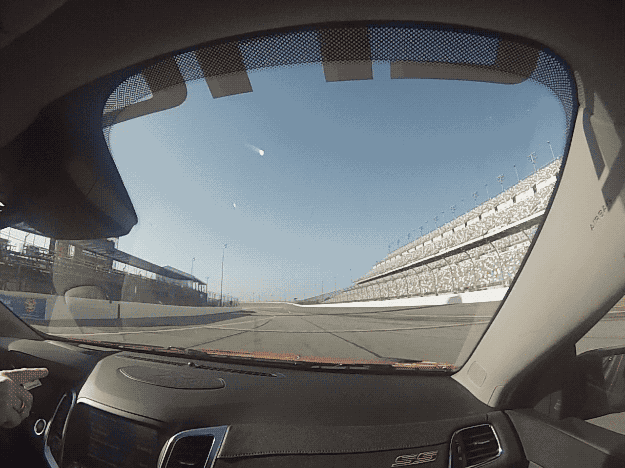 But then I was like, NEVERMIND WE ARE GOING FAST.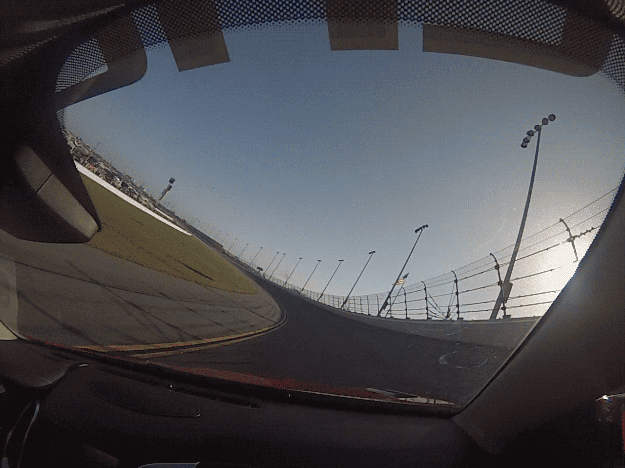 Before getting in the car I had never been to a racetrack in my life and had no idea at all how it would look or feel. I didn't even know there were banks that would cause you to be driving on a 30 degree angle. WHICH IS WHAT WE DID. WHILE GOING VERY FAST. Did I already say the fast thing?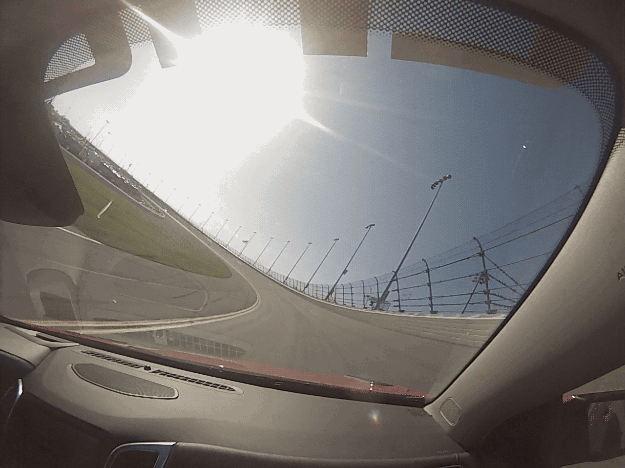 And in case you aren't sure what bank with a 30 degree angle on it means, this is me standing on the track. This isn't even the part where it banks the most, but you can see that it's steeeeep.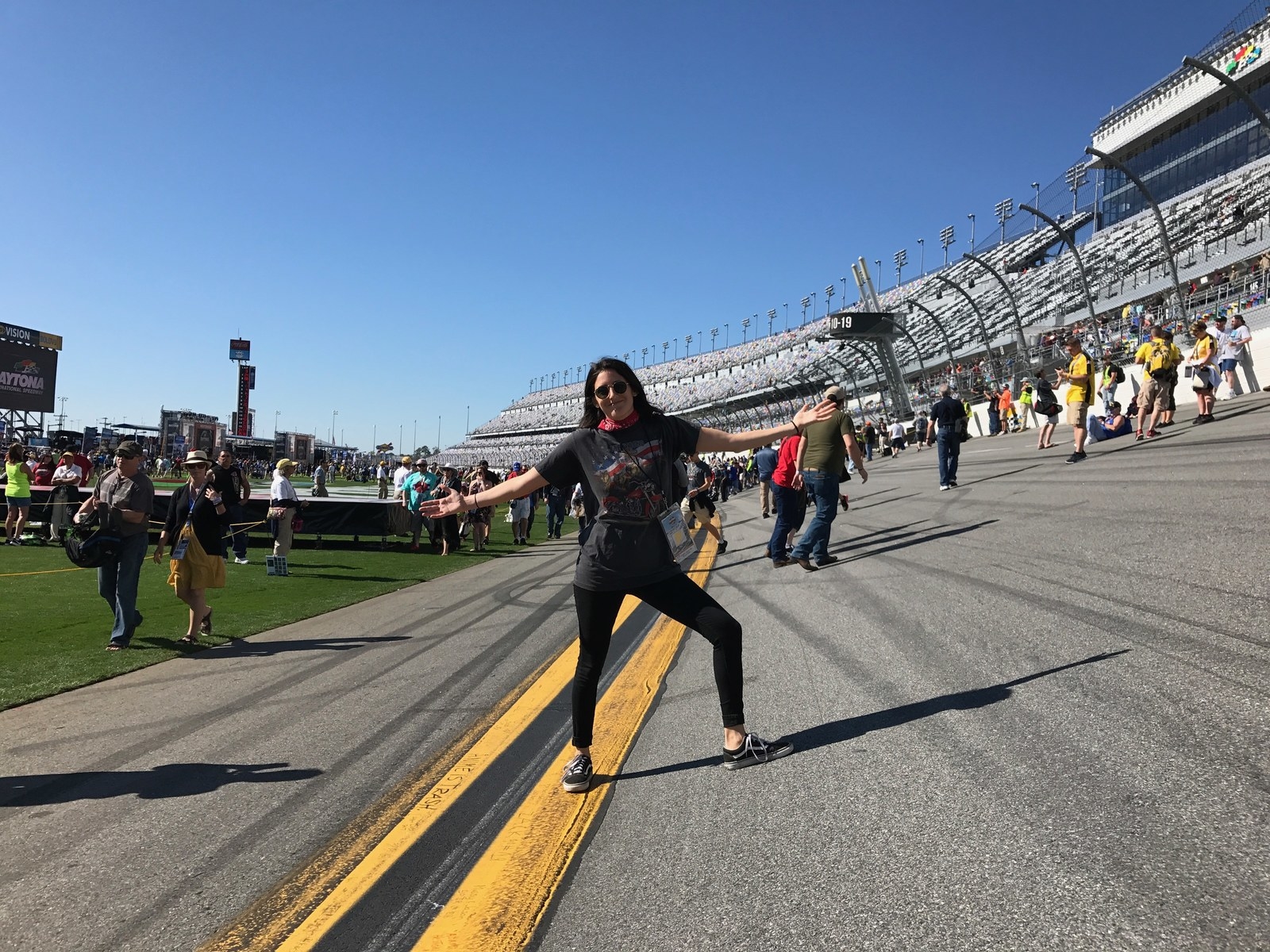 Anyway, according to my unscientific count, it took less than .0000001 seconds before we were going around the track at 120 MPH. My mom doesn't like me to drive above 65 so you could say I felt rebellious.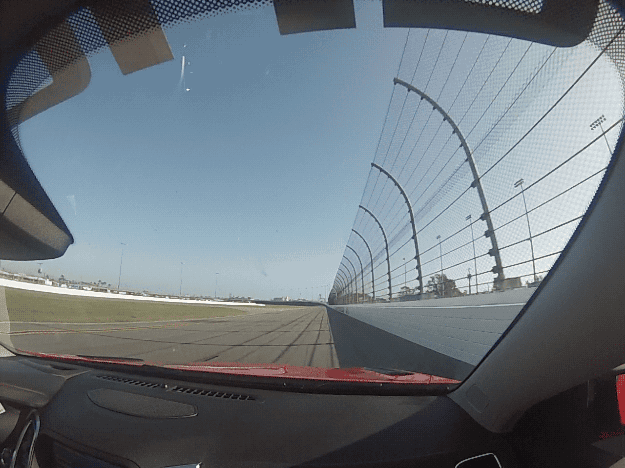 And then, it also turns out that you're really fucking close to the wall when you drive. Like, extremely close.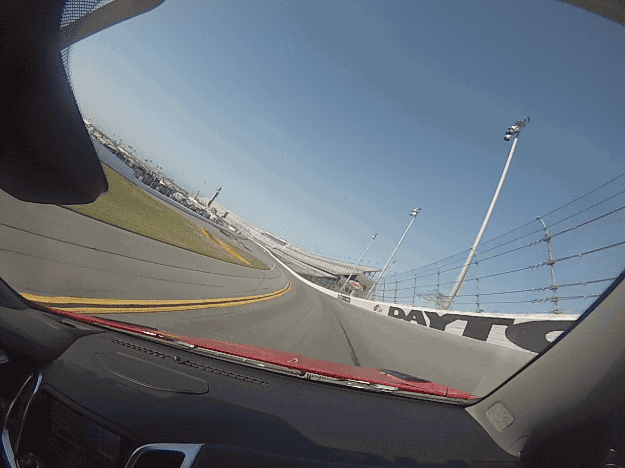 What you can't see here is me gripping onto my seat and wondering if Brett was as concerned about our right side mirror possibly breaking off as I was. (I don't think he was.)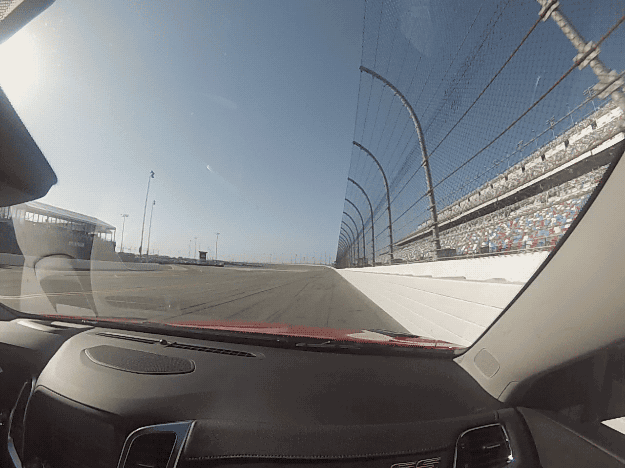 After an approximate three minute ride twice around the track we pulled back into pit road to end our fun time together. But I was hooked. Brett Bodine showed me the speed and now I had a need. A need for the speed some might say.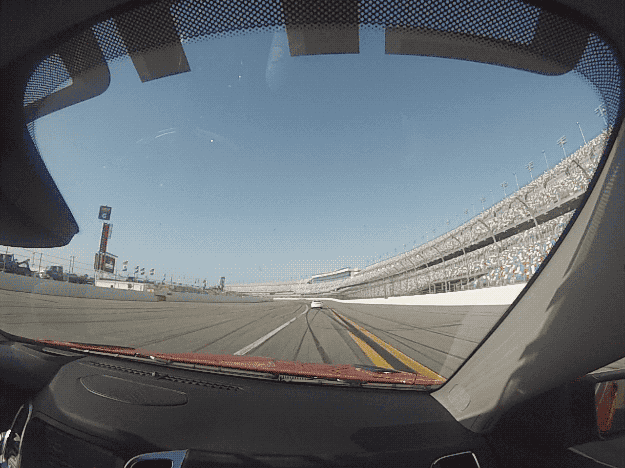 So I snuck into the back seat of another ride for round two.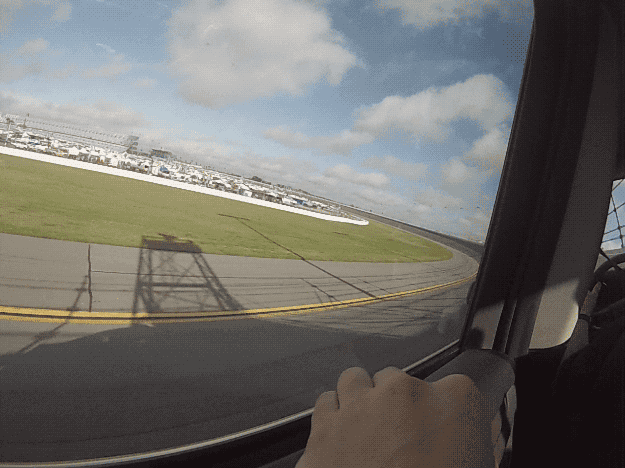 After the ride was over my adrenaline was pumping and I wanted more. MORE, MORE, MORE. I was like Veruca Salt.
So then I jumped into another car for a third go around.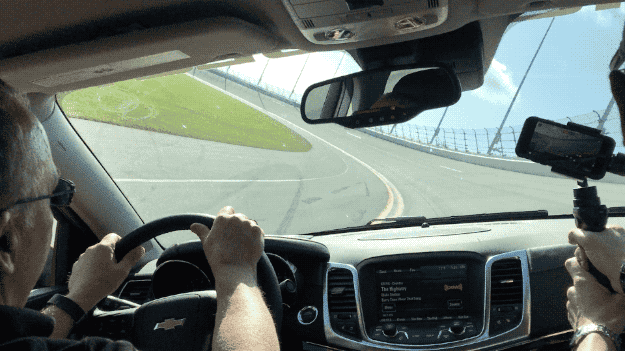 After three rides around the track at speeds that would make my grandmother choke on her soup, the time had come to be done. I was sad it was over because the fact is it was FuN aS HeCk.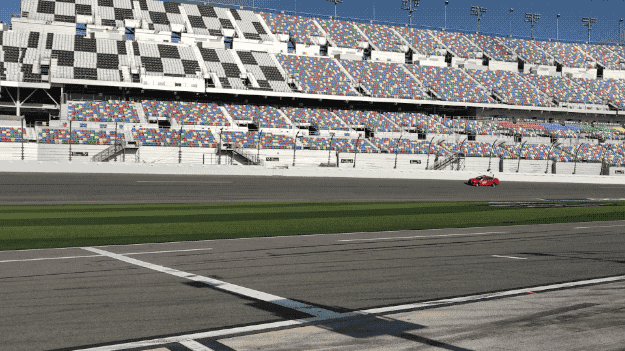 I was literally "only" going 120 MPH and almost shat my pants a few times (in a good way!), so I imagine driving around this thing at 200 MPH with 39 other cars on the track is exhilarating AF.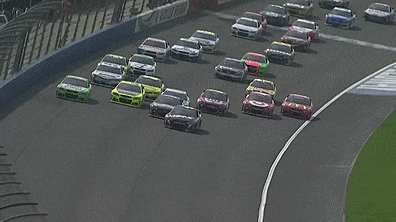 In conclusion: driving really fast on one of the most famous racetracks in the world is awesome, and this is what it looked like the entire time:
And yes, that's my main man Brett Bodine explaining everything to me, while I sound like a total NASCAR noob.