SooOOOOOooooOO Sean Spicer and his podium made an appearance at the Emmys tonight, and the audience were pretty much shaken to their core!!!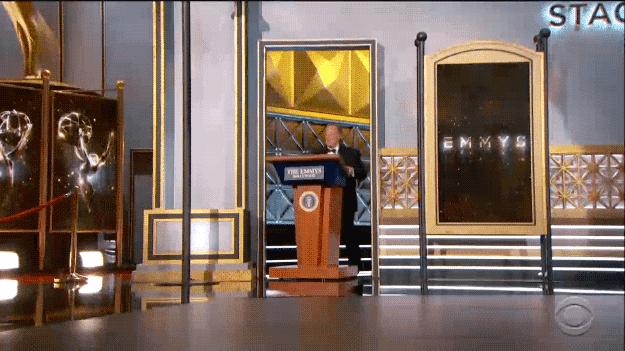 Like, he just waltzed right onstage during the intro. Not even Miss Cleo (may she rest in peace) could have predicted it.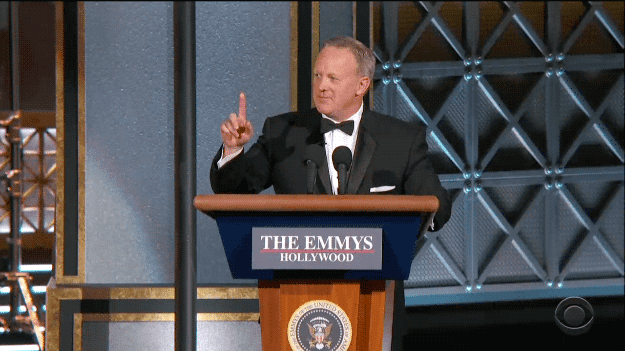 Anna Chlumsky was rattled as soon as he stepped on the stage: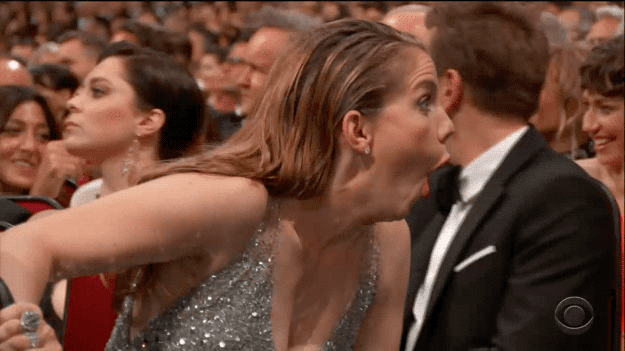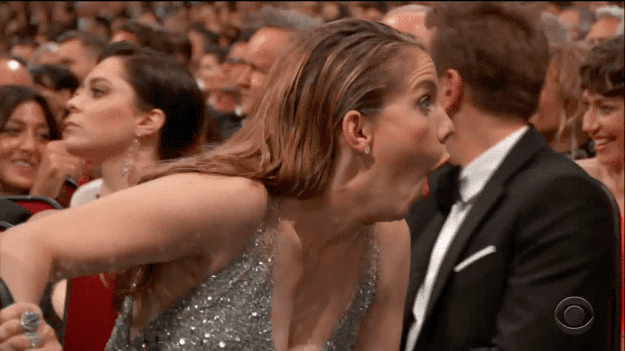 This was the reaction of Melissa McCarthy, who plays Sean Spicer better than he plays himself: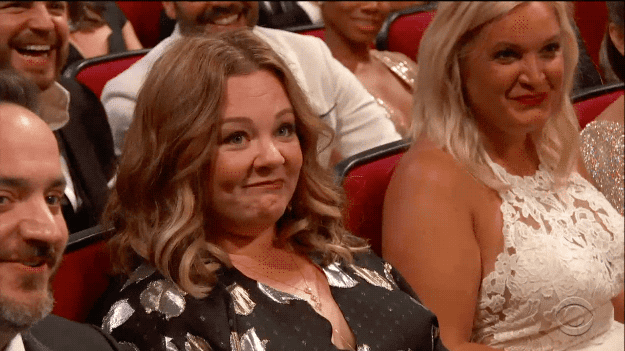 Tony Hale and Kevin Spacey were lovin' it: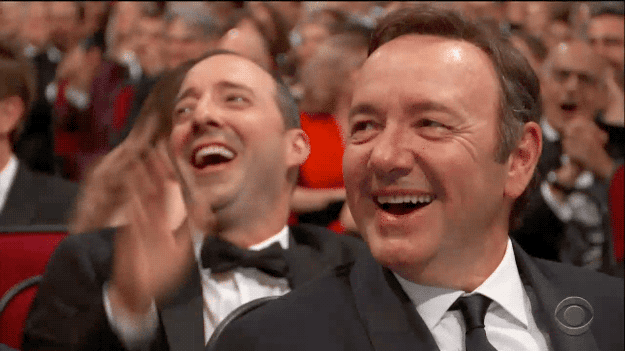 Anna Chlumsky was still shocked: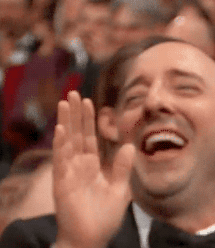 Jeffrey Tambor couldn't believe it until Kevin Spacey's head blocked him: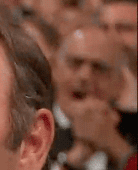 Once again, Melissa McCarthy was speechless: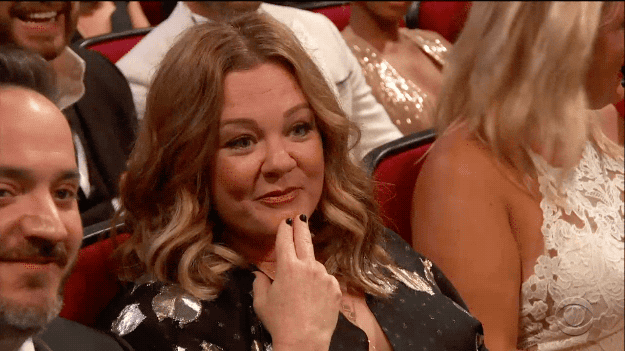 Sarah Hyland and Julie Bowen were froked: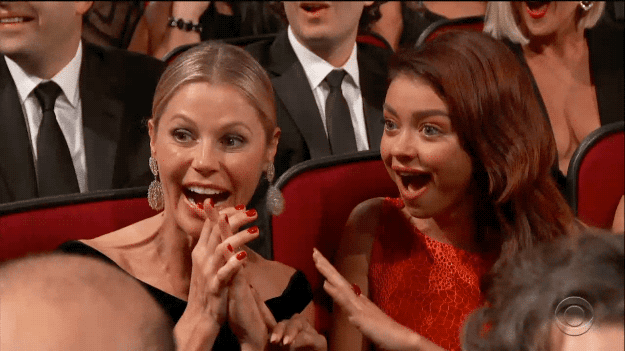 Lorne Michaels expressed emotion: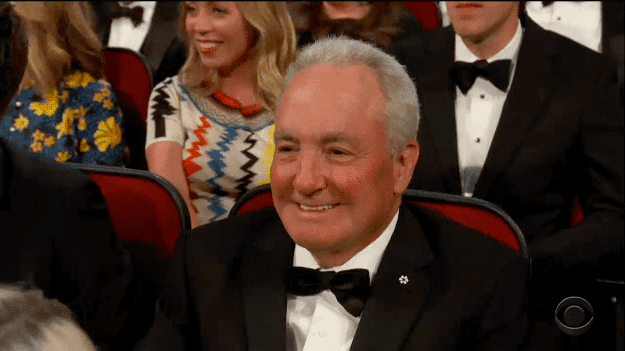 AND AGAIN, Melissa McCarthy was truly taken aback: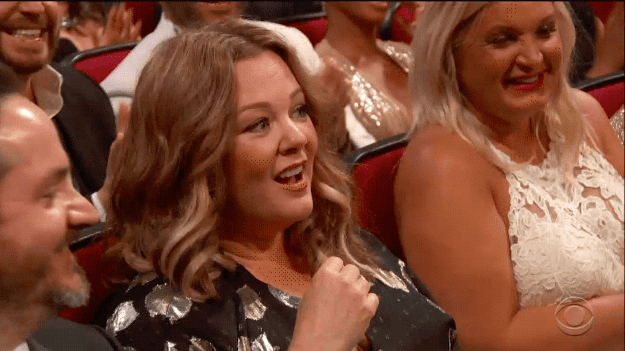 Looks like there are no comments yet.
Be the first to comment!