Last night Gigi Hadid was just living her life, walking on the street, when a rude dog decided to pee next to her.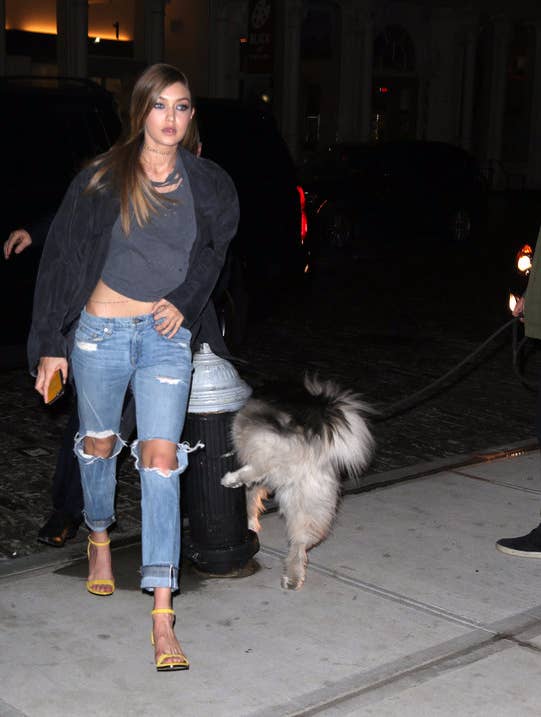 Like wow, he is a rly fuckn rudeeeee dog.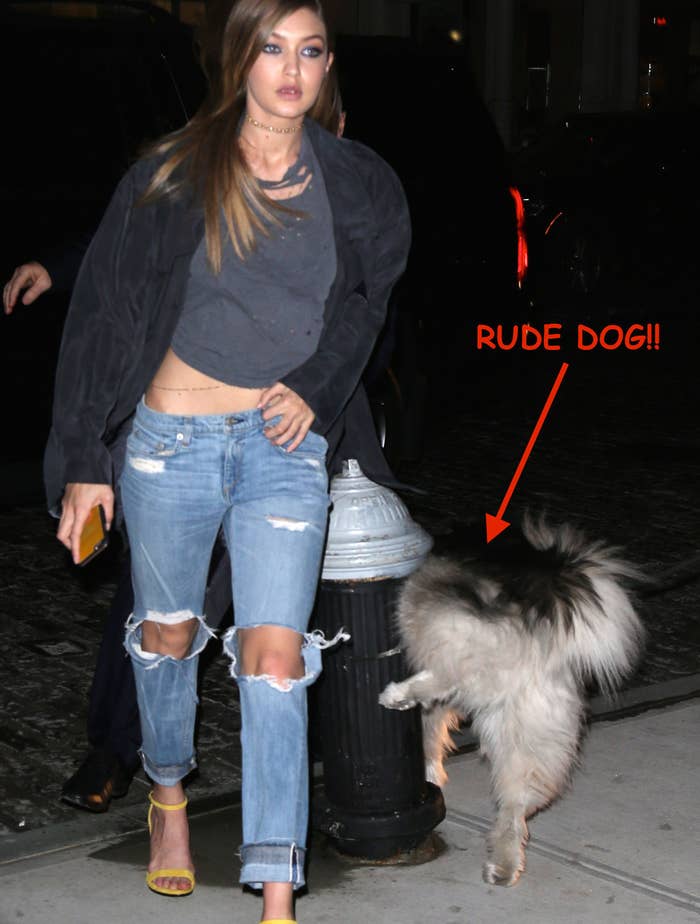 Whose stream is potentially too close to Gigi's leg, which is an important leg.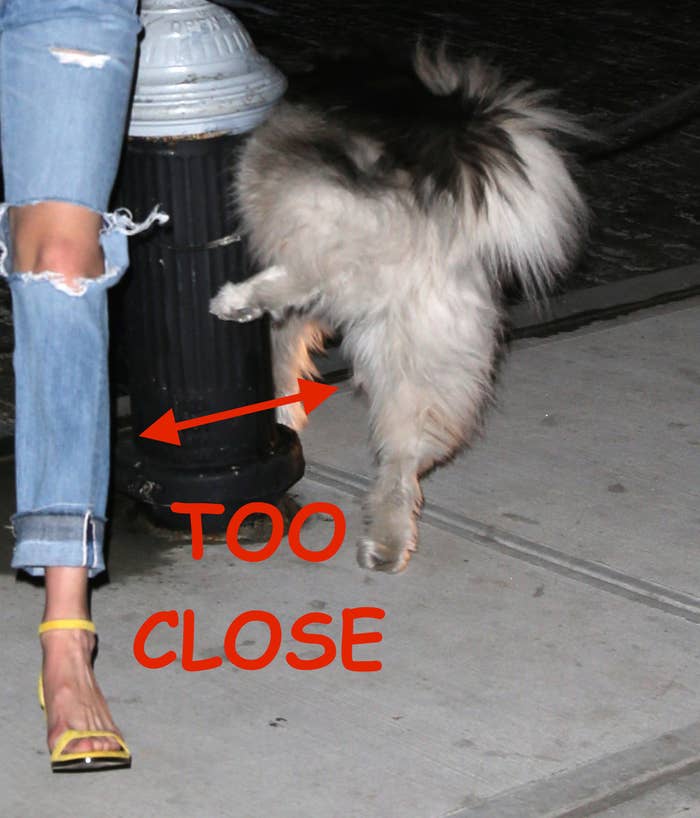 I mean, does this dog have ANY CLASS AT ALL? Or does he just think that he can *do his business* at any fire hydrant in New York?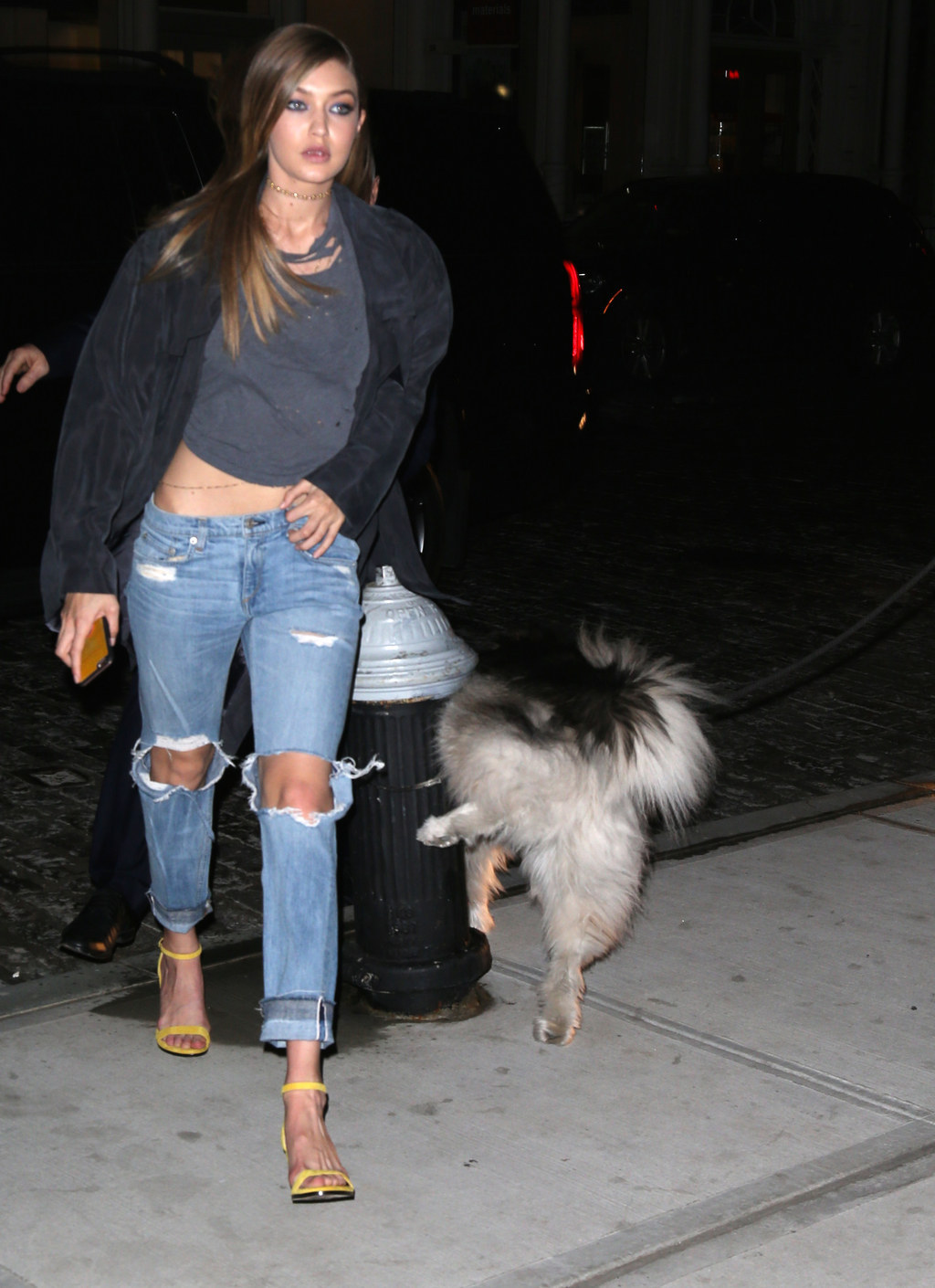 I mean, technically he can pee on any fire hydrant. But also what a cliché, dog, peeing on a fire hydrant, like GOOD ONE, REAL ORIGINAL!!!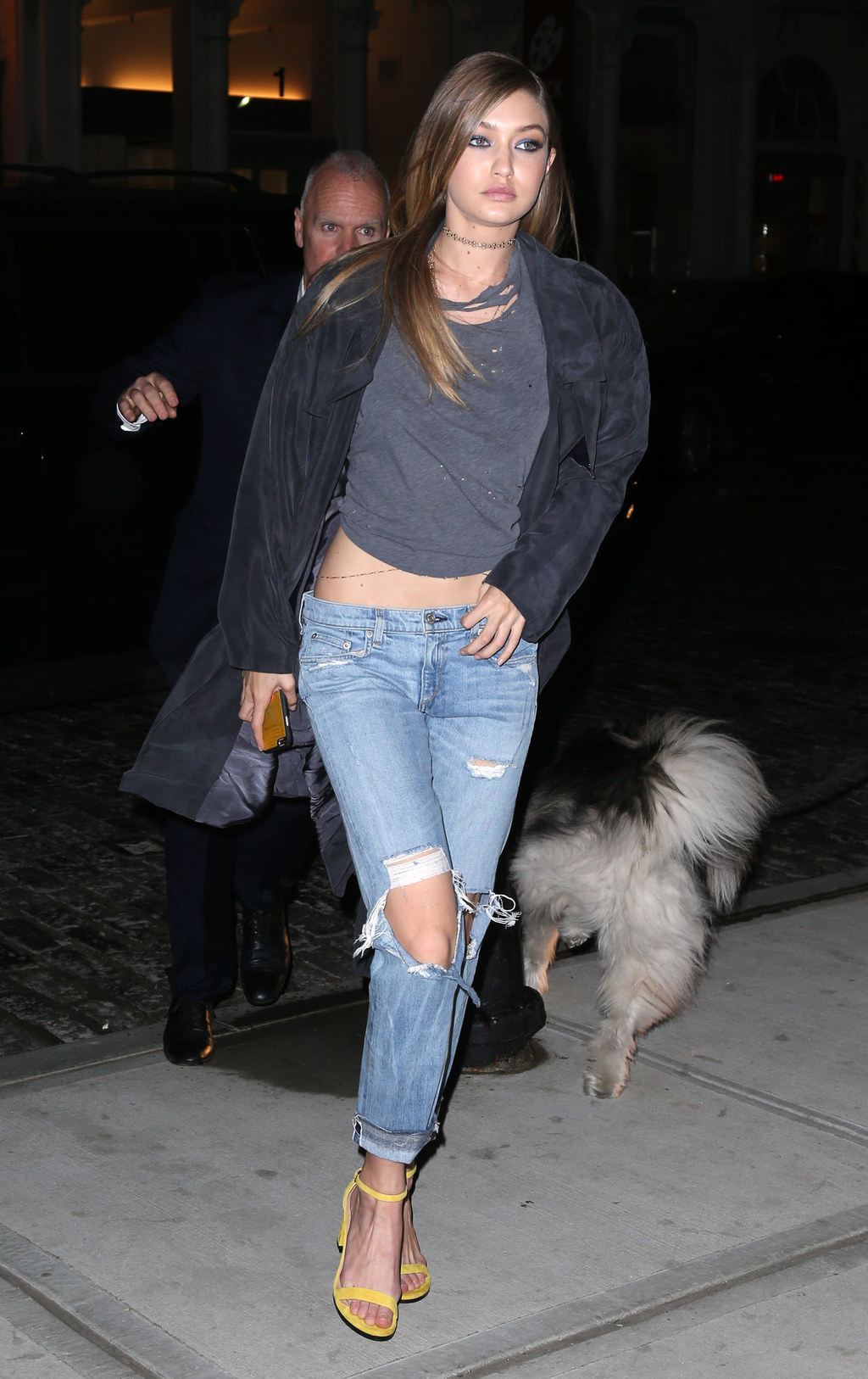 Anyway, maybe next time, dog whose butt I'm now pretty familiar with, you should think about who you are peeing next to???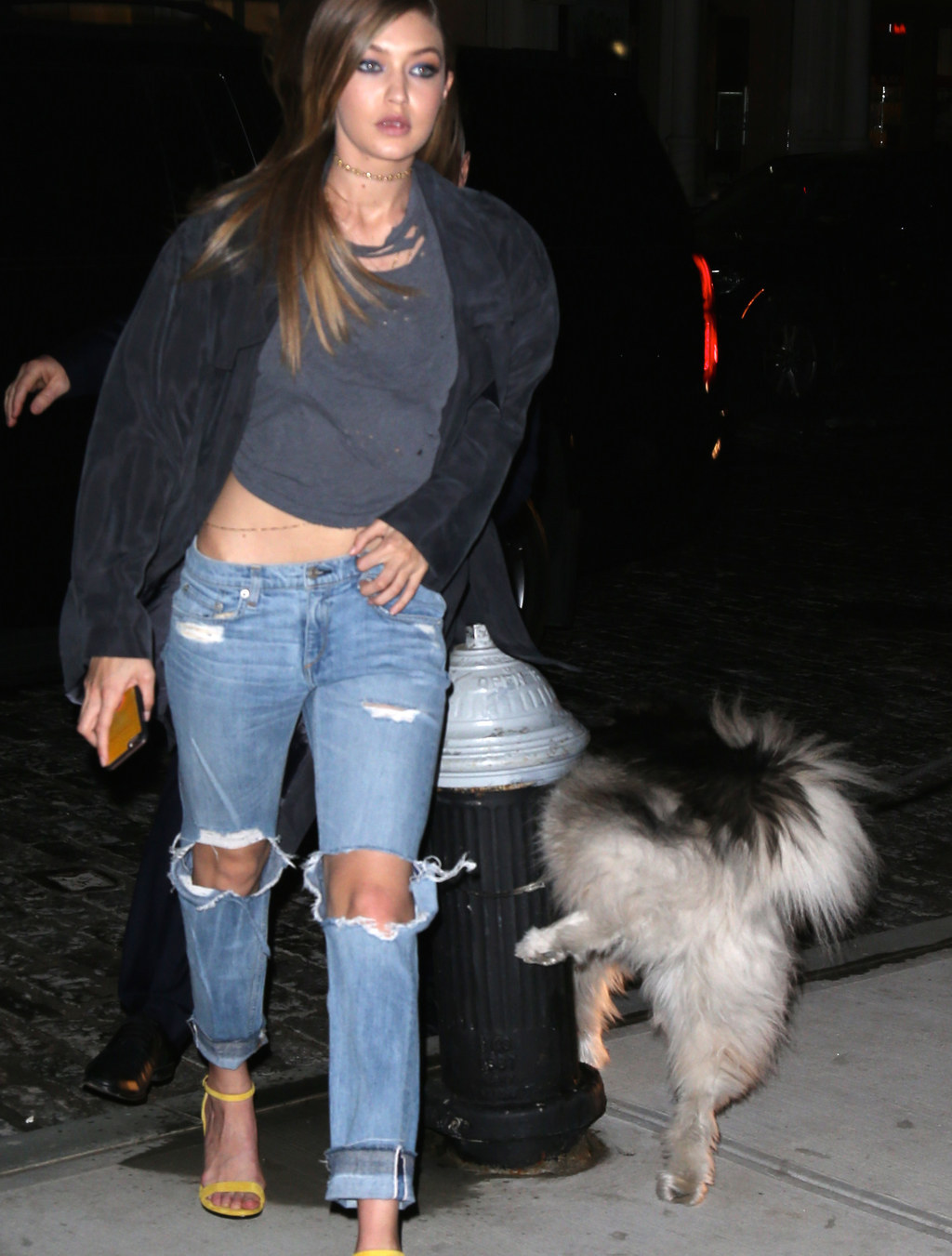 CASE CLOSED. RUDE DOG BUTT IN MY HEAD FOREVER.