ATTENTION EVERYBODY, it's time to ******RING THE GAY ALARM!!!******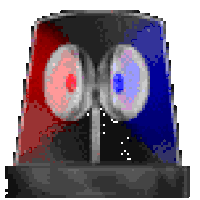 There is some hot news coming in about the plotline of Supergirl.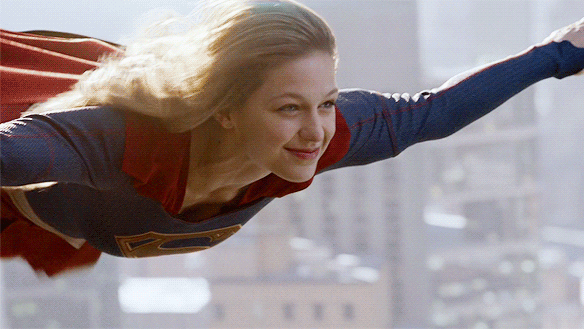 Here's some background info: in an interview with ET, the show's executive producer teased that there was going to be a character coming out this season:
"One of the characters on one of the shows is going to be exploring their sexuality and coming out," executive producer Andrew Kreisberg said at the Television Critics Association's press tour on Thursday. "We're very excited about that."
BUT THEY DIDN'T SAY WHO.
👀👀👀👀👀👀👀👀👀👀👀👀👀
Fast forward to Monday night's episode of Supergirl and everyone is pretty sure that it's going to be Alex Danvers, Supergirl's sister.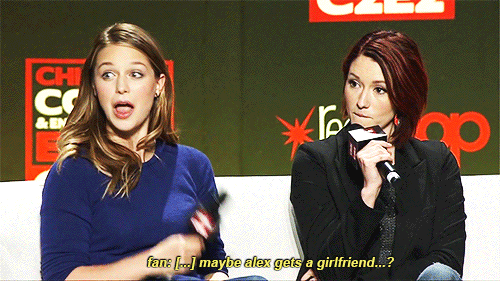 WHY? BECAUSE THERE IS SOME SERIOUSLY PERFECT SEXUAL TENSION A-BREWIN' BETWEEN ALEX AND THE NEW OPENLY GAY CHARACTER, MAGGIE SAWYER.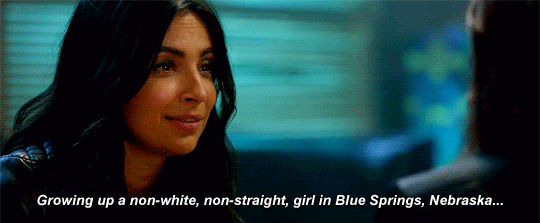 Even after only one episode (in which the two meet) people are praying to the Gay Gods that they become a couple.
And that the vibes they are throwing at each other aren't just made up in our heads.
Which btw, they definitely aren't.
Because look at the two of them (specifically that look Alex just gave Maggie):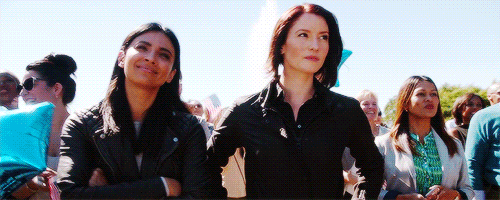 THEIR FLIRTING IS OFF THE CHARTS.
So are their I wanna have sex w/ u eyes:
They already have cute nervous banter...
...buy each other drinks...
...AND LOOK HOW JEALOUS ALEX GETS WHEN MAGGIE SAYS SHE HAS A HOT DATE.
Basically, Supergirl has gone queer and people are here for it.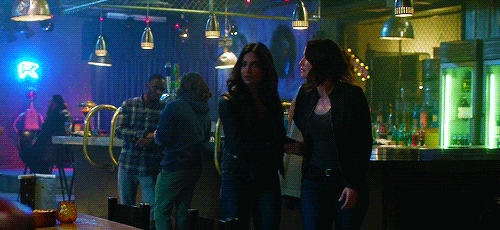 In conclusion:
Looks like there are no comments yet.
Be the first to comment!