HELLO GIRLS WHO LIKE GIRLS. I've got news for you: There's a new lesbian supreme in town.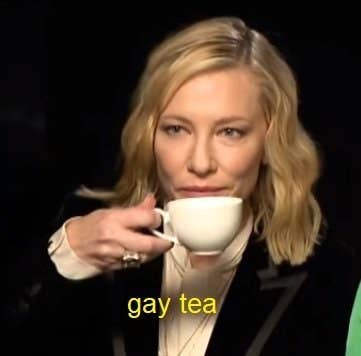 Enter Erica Sullivan. She's an Olympian swimmer who just won a silver medal in Tokyo.
Because even though she is the supreme, she's also just ~one of us~.
And she also tweets about lesbian yearning movies just like the rest of us poor souls.
Her gay content is A+++++++++++.
And yes, she has worn suspenders to an event!!! QUEEN!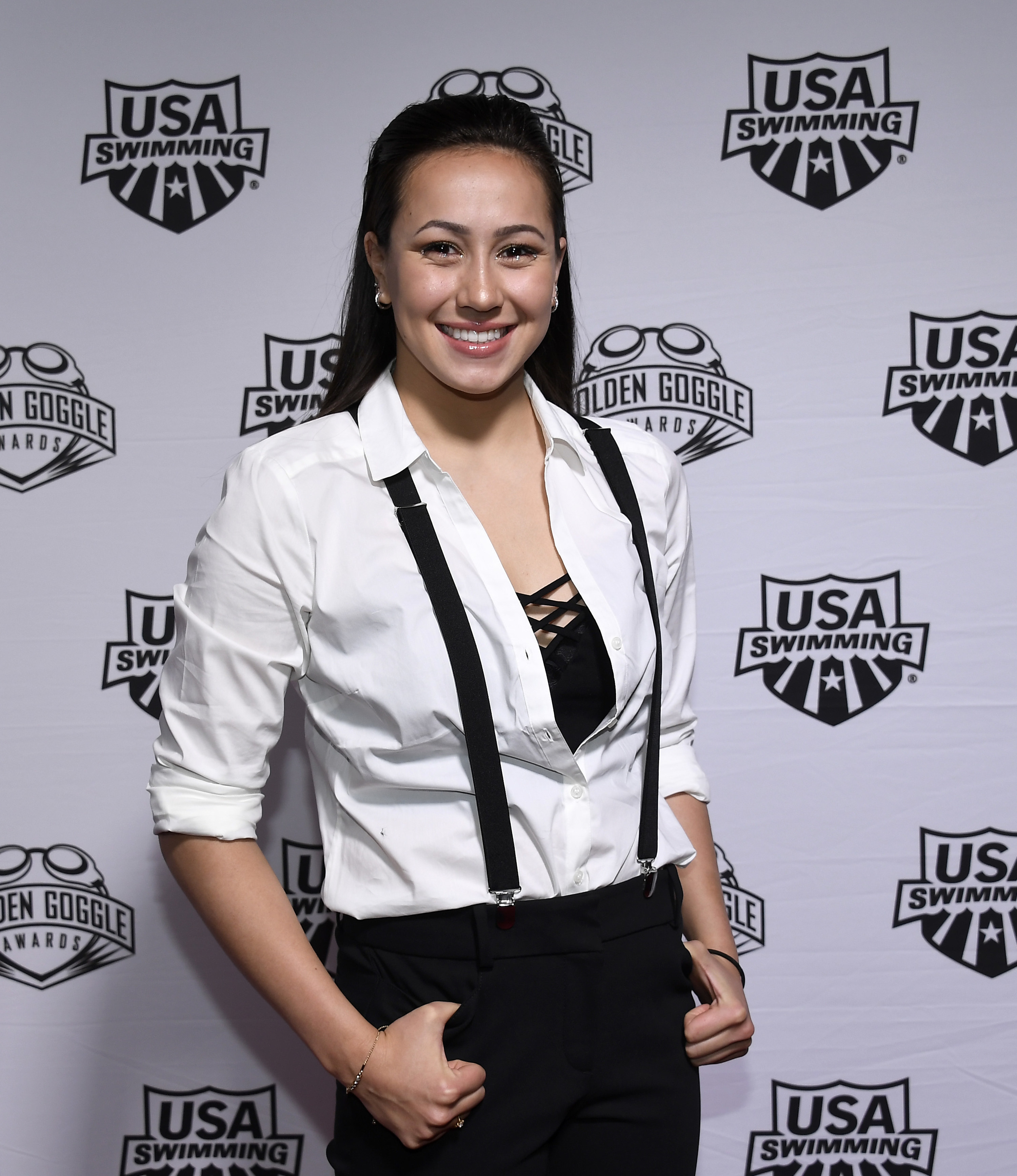 But probably my favorite thing is her current obsession with Shelby and Toni from The Wilds.
And these DMs she sent to Mia Healey who plays Shelby. Truly only a lesbian would understand the gravity of this.
Like, she just won a medal and is now a famous Olympian...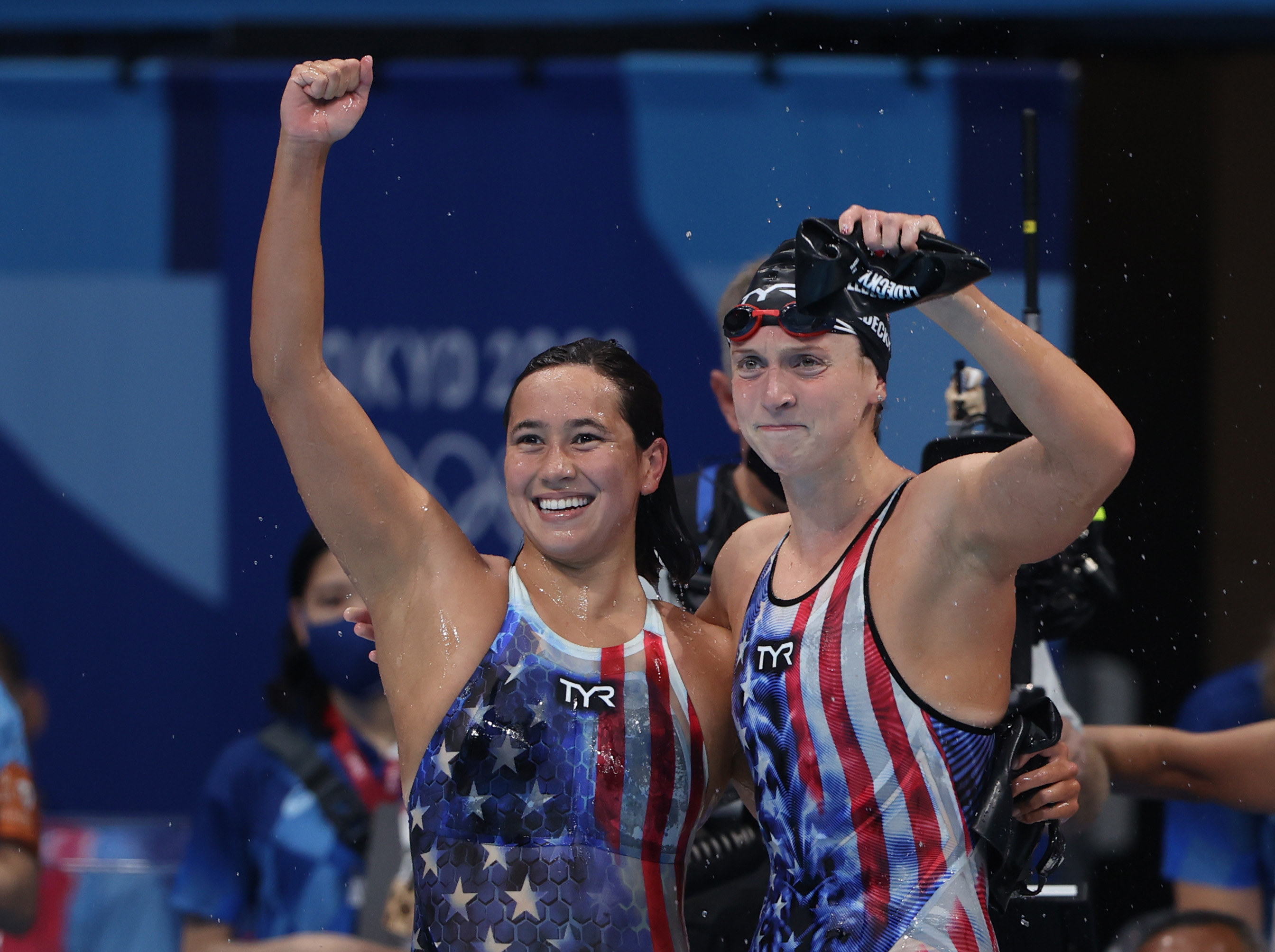 ...but she is also freaking out over actresses who play lesbians in shows acknowledging her. SHE IS SO NORMAL I LOVE IT.