Nia Vardalos And John Corbett Find Out How Well They Know Each Other
My big fat greek friend trivia.
Nia Vardalos and John Corbett have known each other a long time. I'm talking more years than you can count on your hands. It's been 14 years since they filmed My Big Fat Greek Wedding, and now they've reprised their roles as married couple Toula and Ian for My Big Fat Greek Wedding 2. After all this time the real life friends, and on-screen spouses probably should know a thing or two about each other, so we decided to test their knowledge. Here's what happened.
Of course we wanted to know what John's favorite Greek word is, and Nia definitely knew.
Then we asked John what Nia thought was the funniest thing that happened on set. After some hinting...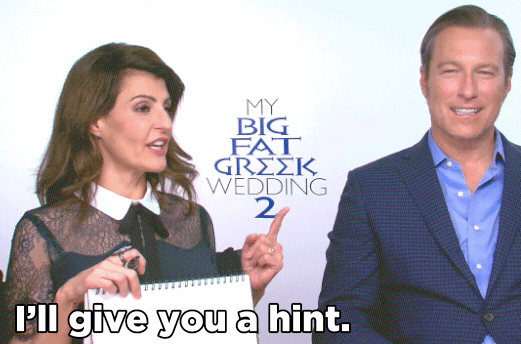 ...THEY GOT IT.
Next: what is John's pet peeve? Nia said, "not enough coke in his trailer" and John said, "bragging."
Coke the drink, guys. COME ON.
And before we let these two crazy kids go, we asked them to draw portraits of each other: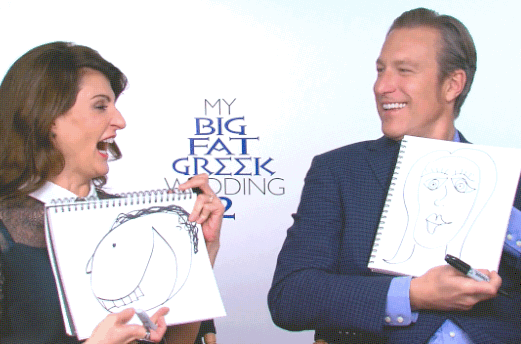 See Nia and John in My Big Fat Greek Wedding 2, in theaters now.