Neil Patrick Harris definitely *accidentally* missed his quick change. And you know what that means? IT MEANS NO CLOTHES.
And it means NPH making his way to the stage with no clothes.
And rooting for a drumming Miles Teller with no clothes.
And walking on stage in just his tighty-whities.
And exposing his insanely toned bod.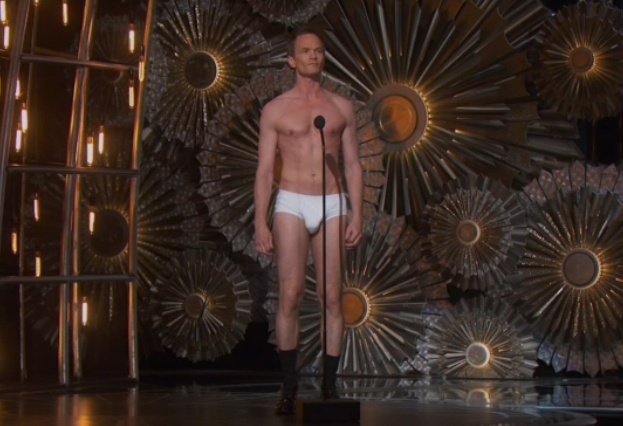 And making Octavia Spencer slightly uncomfortable.
And it will now forever be an iconic Oscar moment. Thank you Neil.
Here's the full moment, which by the way, was an homage to the Oscar nominated film Birdman.
oscar.go.com