Before Arya did that thang that she did to the Night King, she displayed even better and more hypnotic knife skills back in Season 7, and I ain't lying!
Well, obviously she had to train for that scene, and this moment while they were practicing has consumed me for the last 24 hours:
Did you see that?!?!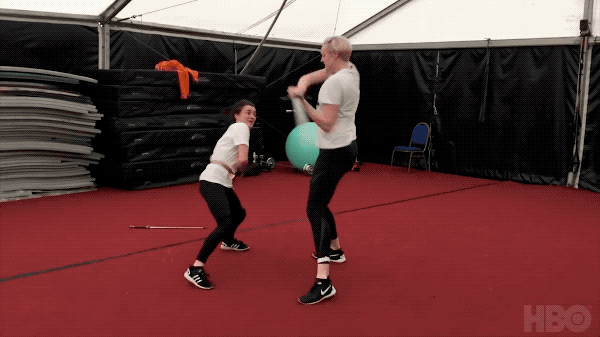 I can't stop watching.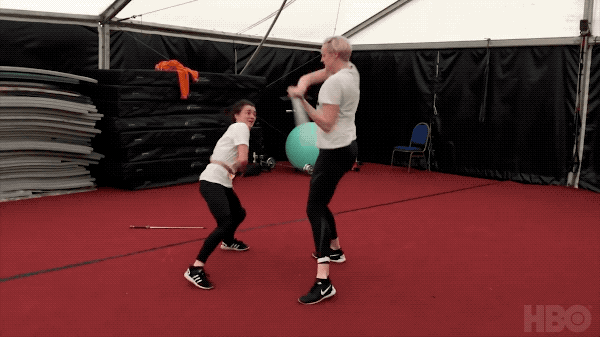 DAT KNIFE FLIP.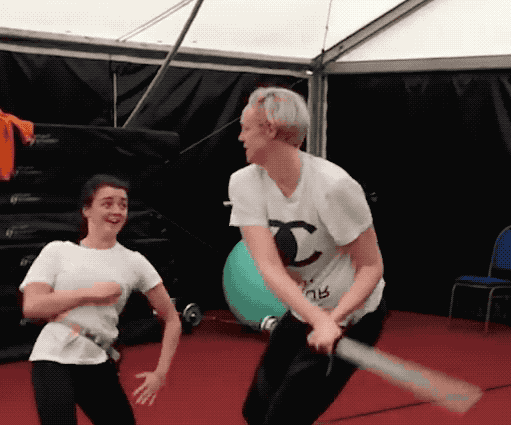 I shall zoom and slow it down because it is beautiful.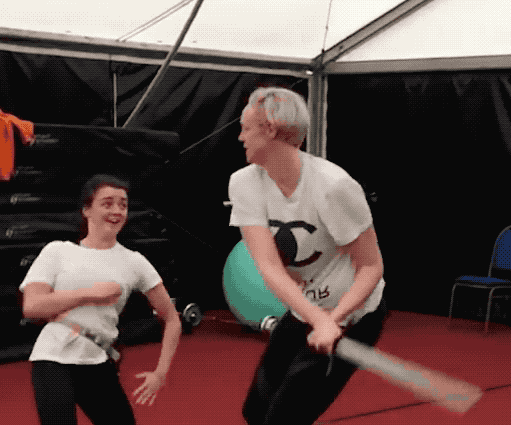 I shall now just show you the moment again because, like I said, I can't look away. The flip! The catch! The skillz!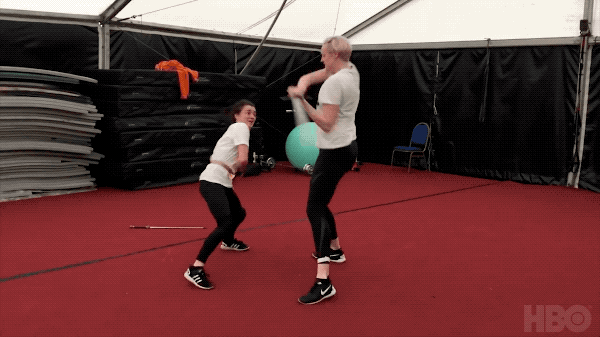 In the actual show they zoomed in on the flip and It happened so fast I didn't even realize it was really Maisie doin' the thing. BUT IT WAS.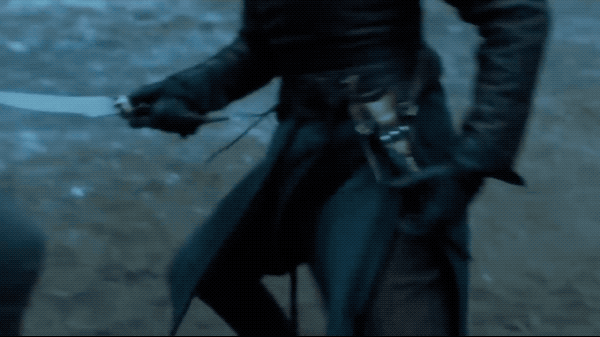 She did that!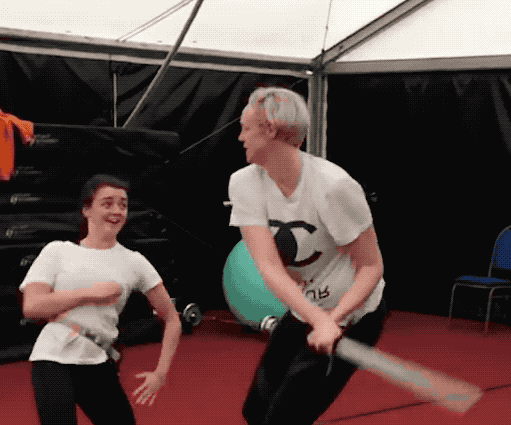 But basically, in the wise words of Sophie Turner: