It doesn't matter how gay or not gay at all Kristen Stewart and Janelle Monáe actually are... what matters is that seeing the two of them sitting next to each other will make you feel gay things in your gay body because that's just how it is!
For example, this picture is making my queer body shake: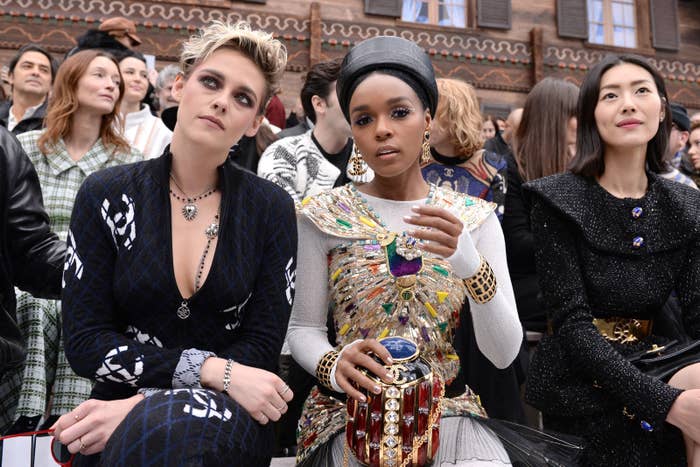 The vision of these two just existing close to each other makes me quiver: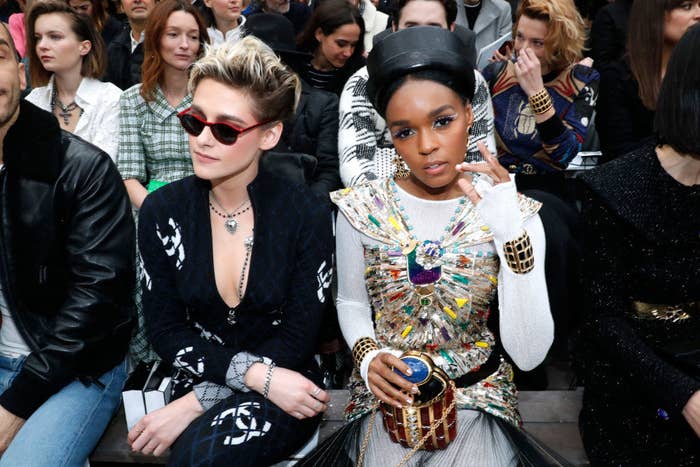 I have already written eight 127-page fan fictions about this one photo: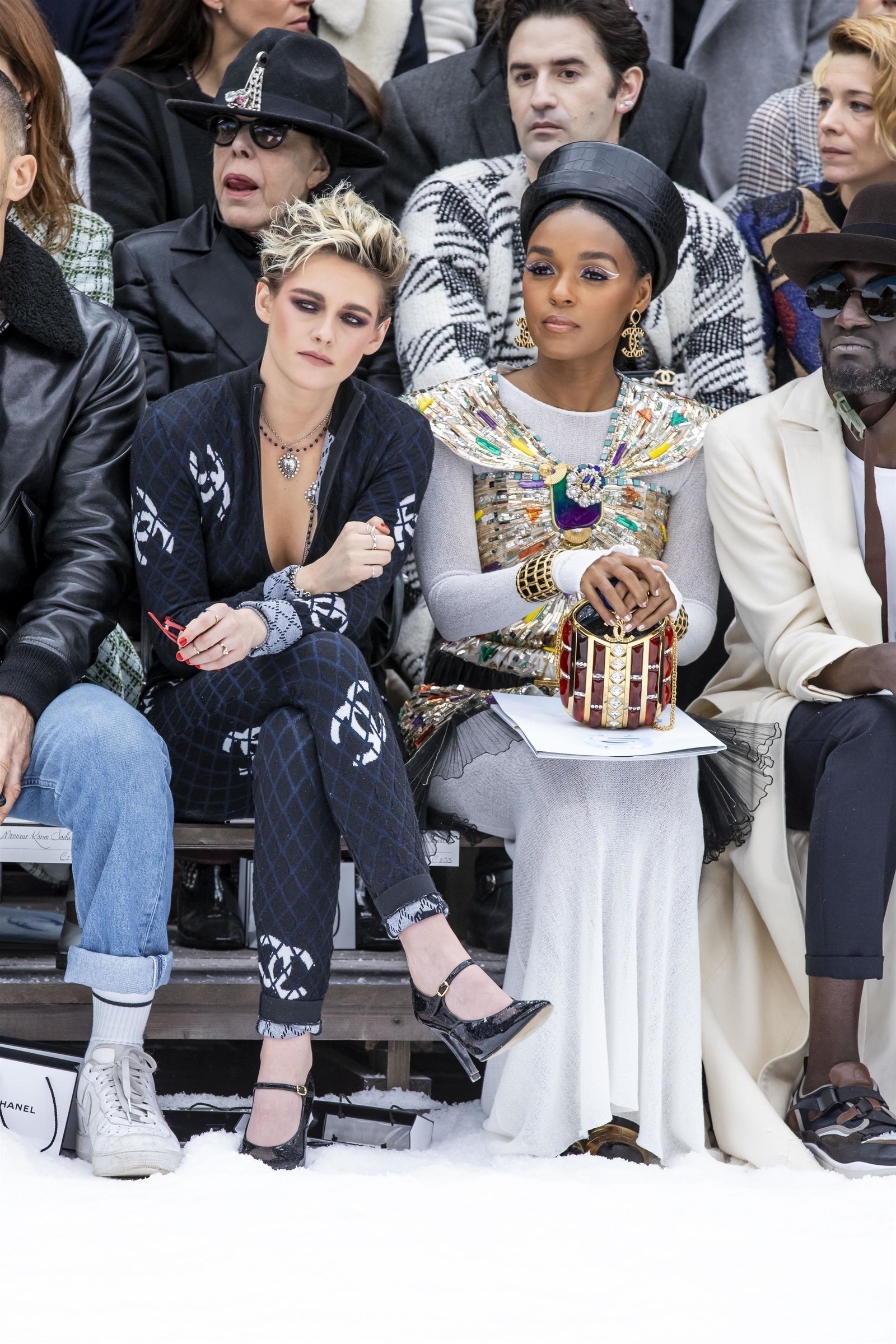 What is it about this view that makes me palpitate?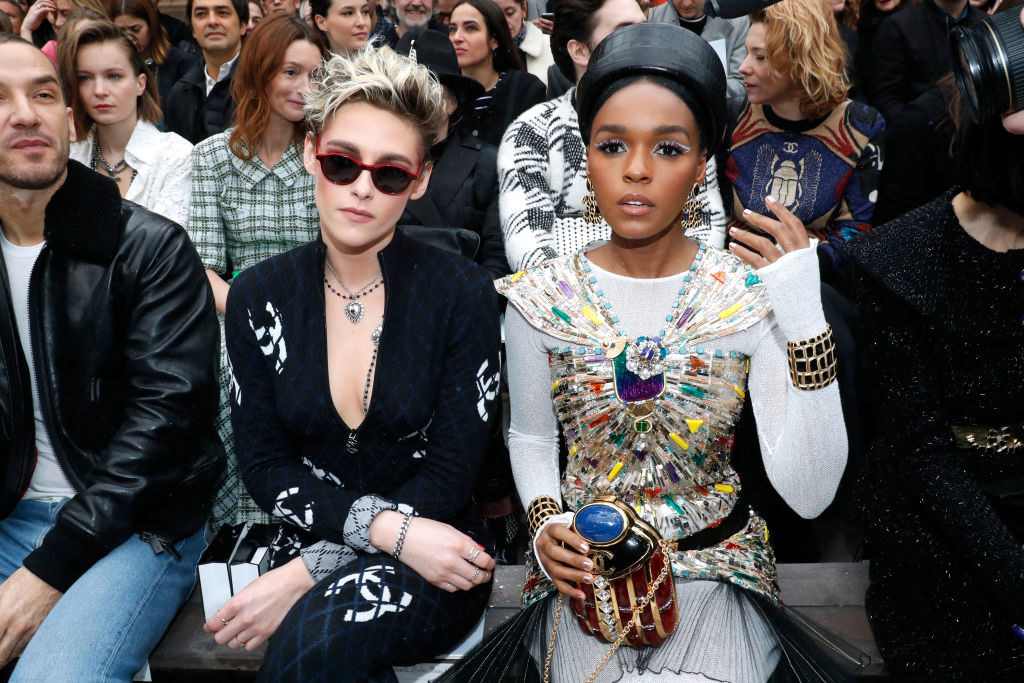 I'm sweating!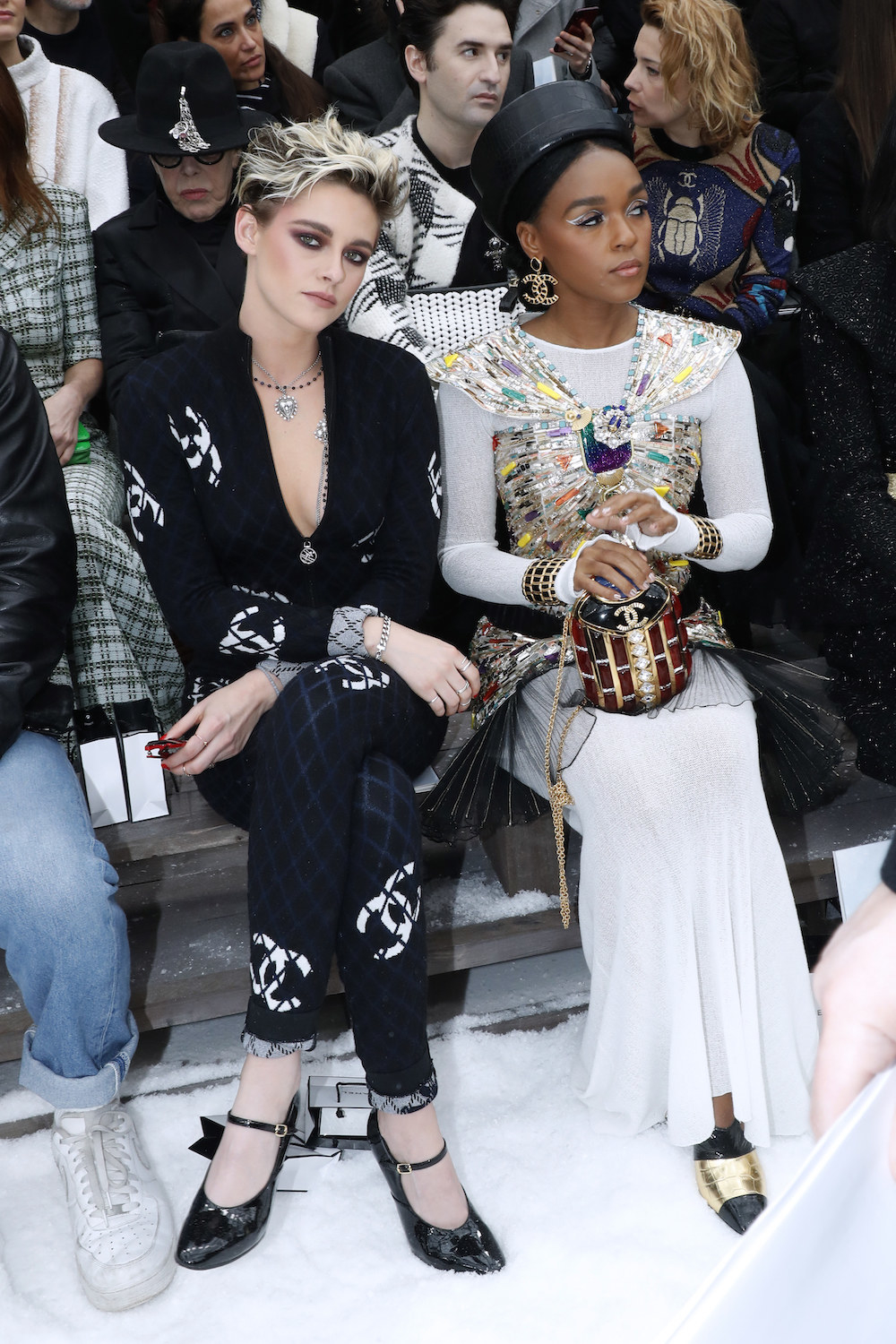 Alrighty then, that's all! Just needed to get these pictures off my chest.