Background:
・Katy Perry went to Burning Man.
・It was dusty as fuck.
・She rode a Segway.
・She fell off that Segway.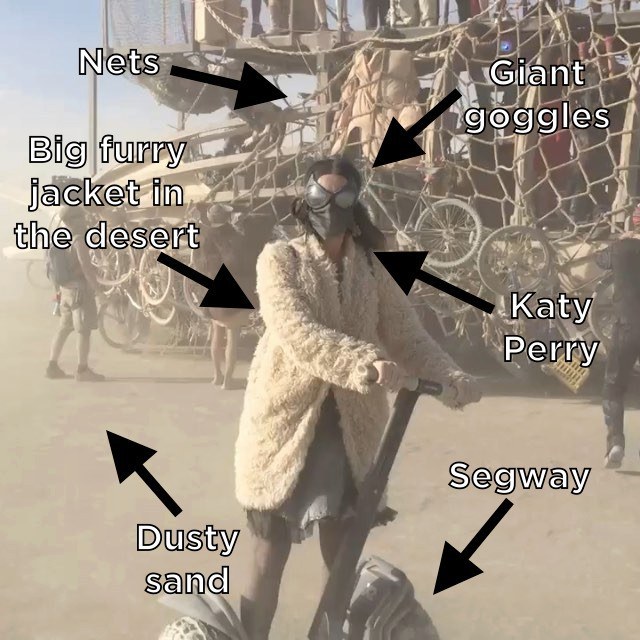 Then it's all over, and the Segway runs away and Katy Perry is left at Burning Ban to chase after the two-wheeled robot.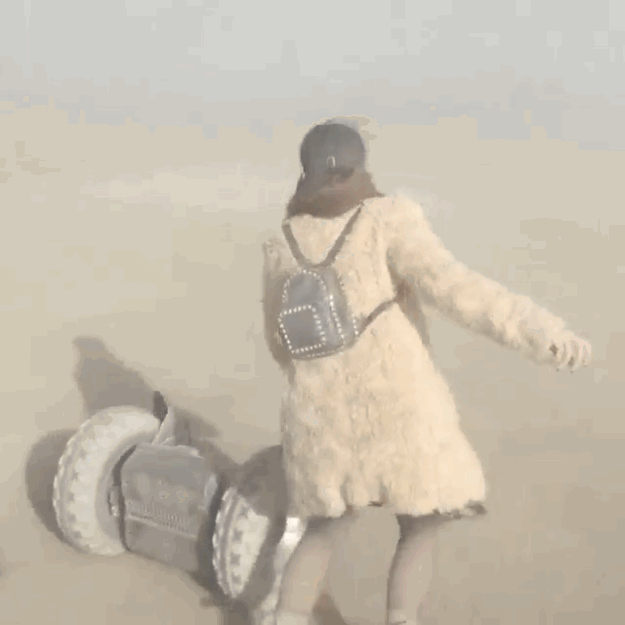 And to really pour salt in the wound, she got TOTALLY OWNED by her dad.