And now Katy Perry has done the same. Showing how she voted the way only Katy Perry can.
Meaning, with a giant "I voted" sticker head-costume thing.
WHEN DID SHE ORDER THIS???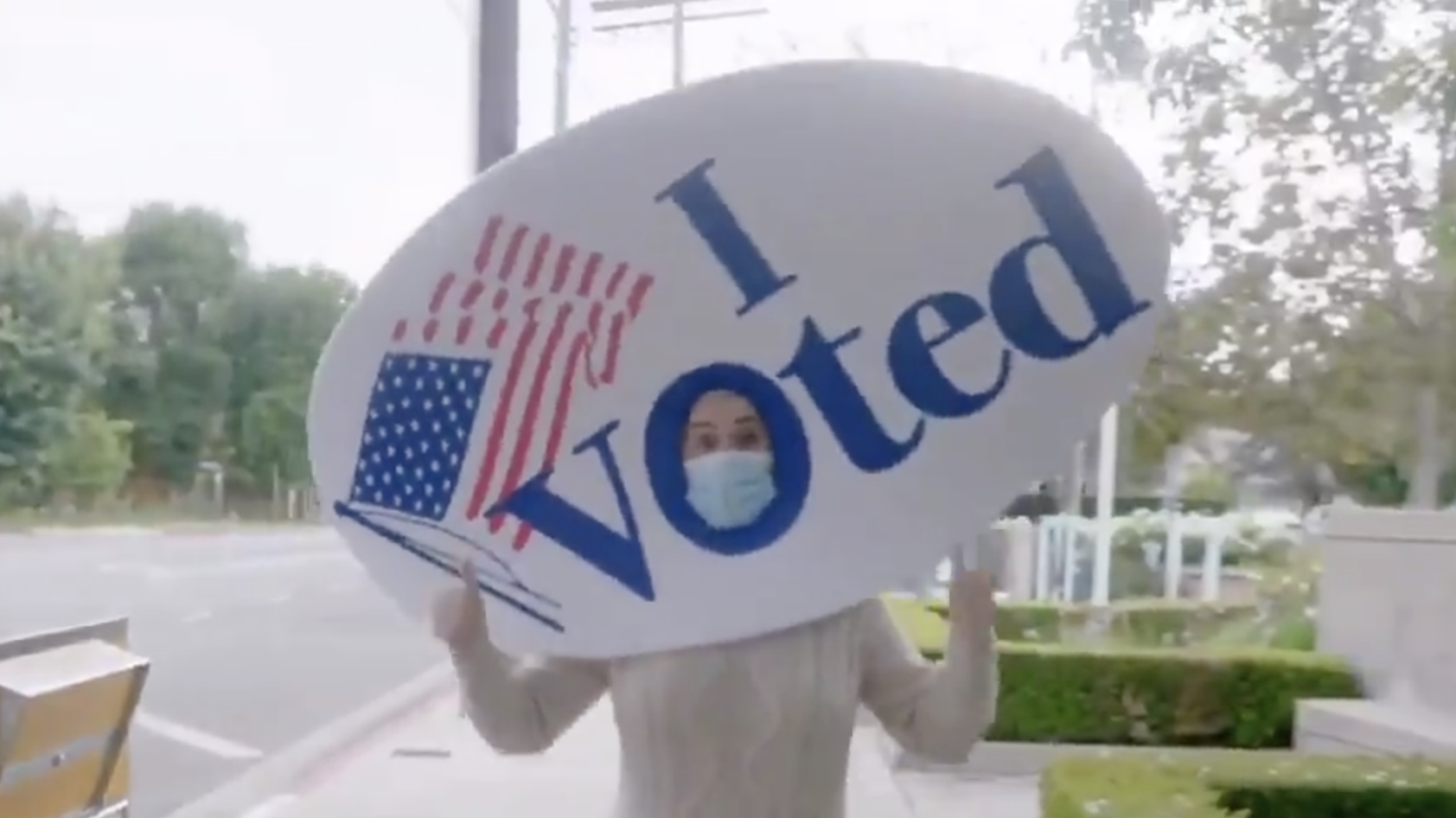 Did she get it custom fitted???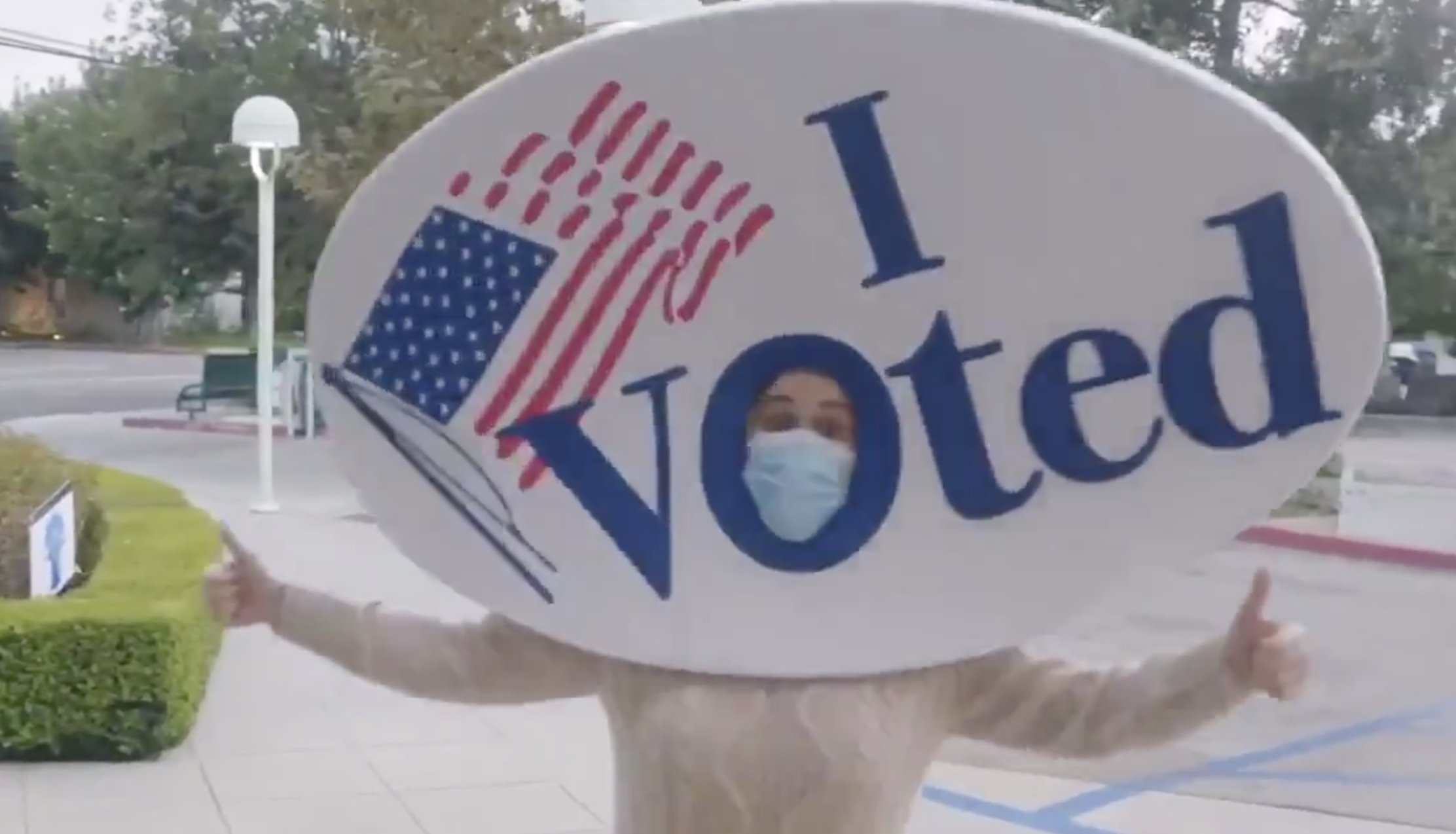 Did Orlando Bloom film this entire bit?????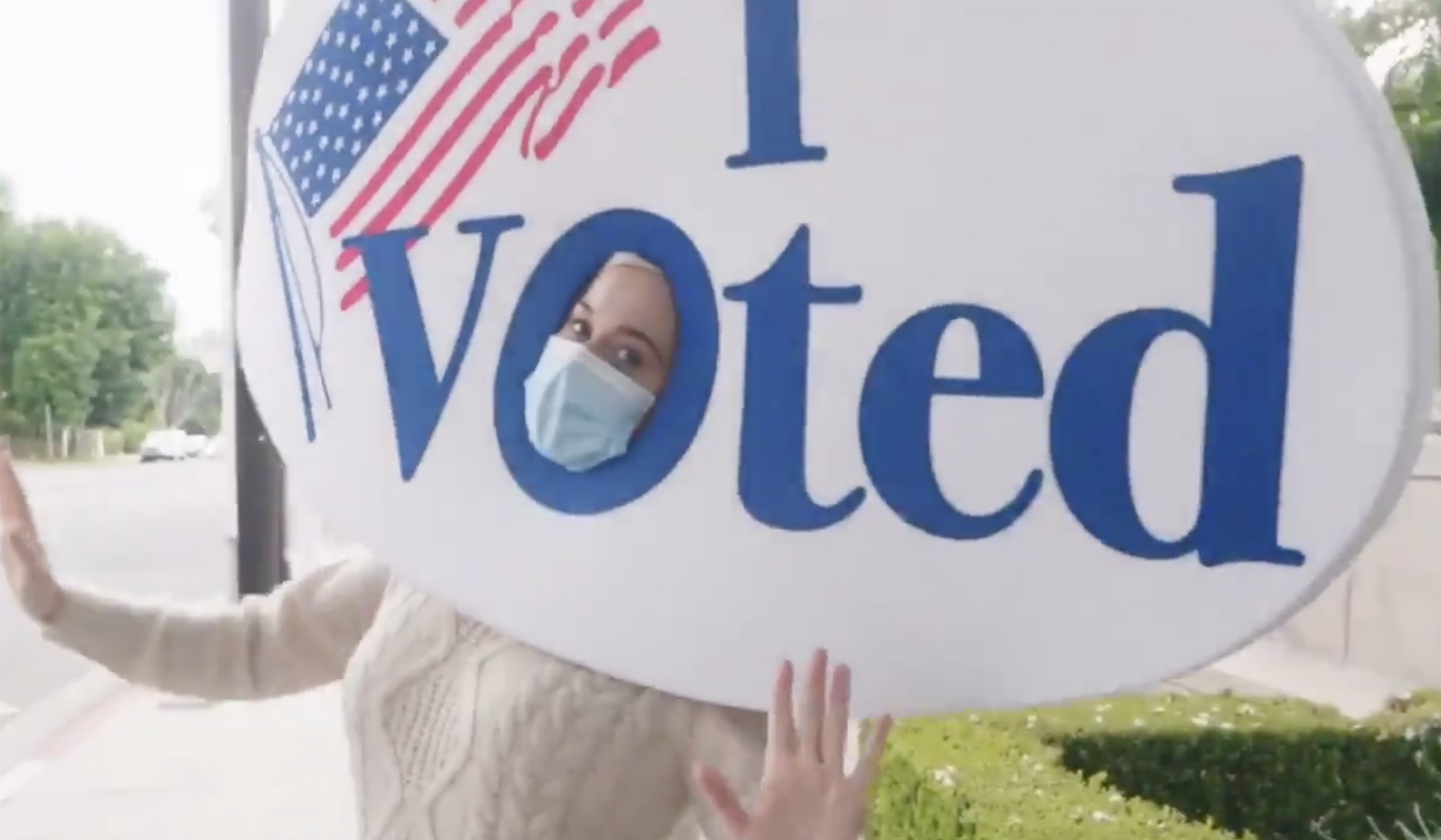 So many questions. But the truth is, I'd expect nothing less from a person who once dressed up as a giant Cheeto.