Here's What Happened When JoJo Siwa "Babysat" North West
I'm just glad North had fun.
Because I love you all so much, I've decided to share the following video with all of you. It's JoJo Siwa's latest vlog, in which she "babysits" Kim and Kanye's daughter, North West.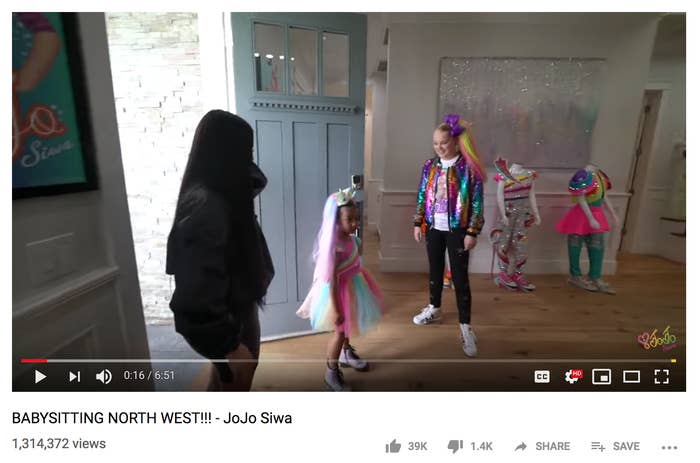 North is actually a big fan of JoJo's and spending the day with her was apparently a dream come true.
If, like me, you are sensitive to loud noises and have difficulty getting past the first 1.3 seconds of the video, then allow me to explain what goes down with quieter imagery.
Shortly after, Kim "leaves" and North is left with her new "babysitter," JoJo.
Following the dancing, JoJo and North make slime. North spills half the glitter on the floor while stirring. It's amazing.
Other parts of the babysitting experience include North taste-testing some kind of JoJo Siwa beverage.