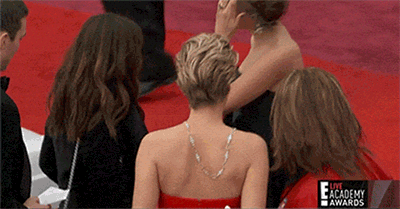 I mean, not gonna lie, I'd also be a little sad if my best friend was off riding Jet Skis with Amy Schumer and the whole world starting calling them best friends.
Jen continued to reassure Laura that no one could take her place, admitting that she talks about her so much that even Emma Stone asks about her.
Obviously Laura was the hero of the night, not only for making sure we all knew who Jennifer Lawrence's true best friend is, but also for the question she asked Jax, of Vanderpump Rules.