Okay, so last night Harry Styles filled in for James Corden and hosted The Late Late Show. One of the guests on the show was Kendall Jenner. Why does this matter? Cause they are ~ExEs~ ooooohhhhhhhh myyyy.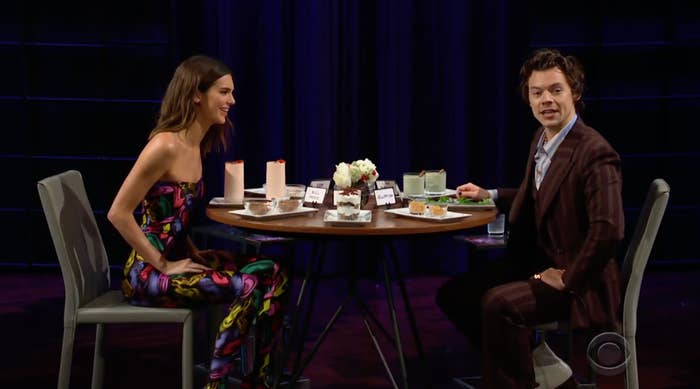 Here's a pic of them from 2012 in a car together.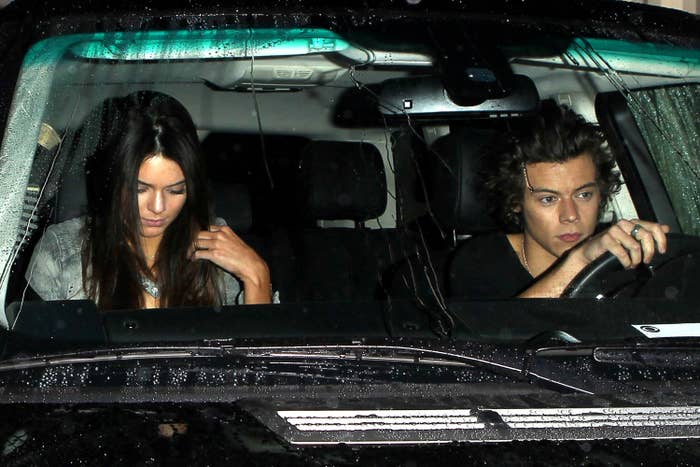 Here's a very blurry pic of them ~canoodling~ at a concert in 2013.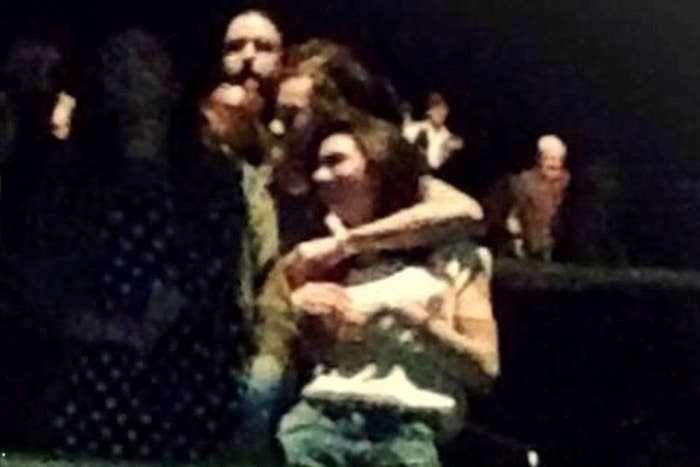 And then there are some pics of them making out on a yacht from 2015 that cost too much to buy, so just picture two very hot people touching each other instead.
Anyway, on the show last night they played a game called "Spill Your Guts Or Fill Your Guts," and we all became witnesses to two exes reuniting. Two people, who at once swapped spit on a frequent basis, now just sitting across from each other, fulfilling their press obligations.
For me, this was thrilling! I felt like a fly on the wall. Was it awkward for them?? It didn't seem that awkward. Were there any feelings still there??? I DON'T KNOW. But look how they look at each other.
At one point Kendall even asked what songs were about her on Harry's last album.
His response??? Just being bashful!
I'm fresh out of a breakup, so the thought of seeing my ex sends shivers down my spine and causes me to vomit a little in my mouth. But here these two are, eatin' cod sperm and having a good laugh.