Hi, are you wondering whose head this beautiful, messy man-bun is sitting on? Well it's Harry Styles' obviously (I said it in the title of this post) and it's PERFECT.
It's truly a work of art. And it makes every little thing that Harry does better.

When Harry holds onto the mic and sings into it? BETTER WITH THE BUN.

When he plays air guitar and air drums? ABSOLUTELY AMAZING, BUT EVEN BETTER WITH THE BUN.

When he shakes his annoyingly adorable hips? 10,000X BETTER WITH THE BUN.
When he turns his head and shows off the bun? OBVIOUSLY BETTER WITH THE BUN BECAUSE THAT'S THE WHOLE POINT.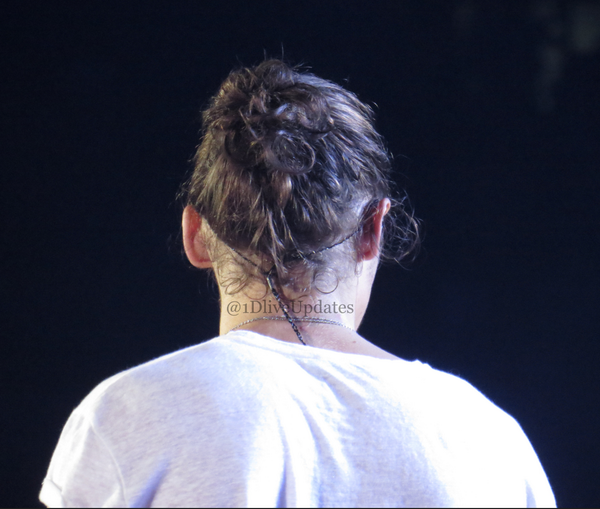 The bun makes this rodeo moment almost too much to handle.

Unfortunately the bun has also created problems for people.
And many of us are left wondering how and why.
Because it's more wonderful than any bun that has ever existed on any man or woman.