Here's Everything That's Coming To Netflix This Week, Starting Feb. 13
Another day, another dating show.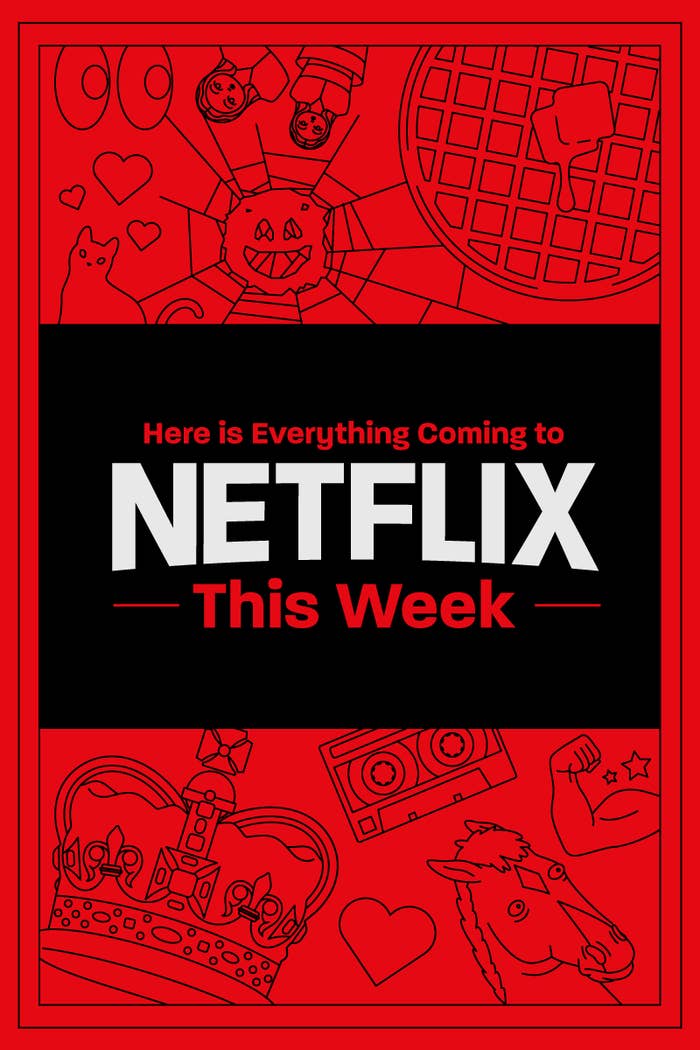 Coming Thursday, Feb. 13:
Dragon Quest Your Story
The story begins with a young boy named Dai. Dai, the young protagonist of the series, is the only human living on the island. Having been raised by Brass and with his best friend, the monster Gome, Dai grows up dreaming of becoming a hero.
Narcos: Mexico: Season 2
Félix must cope with the U.S. and the consequences of his actions against the DEA while facing discontent within his organization.
Coming Friday, Feb. 14:
Cable Girls: Final Season
Lidia returns to Spain to try and find her daughter with the help of her close friends, as they all grapple with the consequences of the civil war.
Isi & Ossi
They couldn't be any more different: Isi (20) is a billionaire's daughter from posh Heidelberg, Ossi (23) lives in the nearby working-class town of Mannheim, raised by his poor, struggling single mother. But when Isi meets Ossi, the two quickly realize that they could benefit from each other: Isi needs Ossi to provoke her overprotective parents and get them to fund her long-desired dream to become a chef; Ossi needs Isi's money to finance a boxing match. What seems like a solid plan soon develops into emotional chaos…
A Shaun the Sheep Movie: Farmageddon
When an alien named LU-LA crash-lands near Mossy Bottom Farm, her magical powers, irrepressible mischief and galactic-sized burps soon have Shaun the Sheep and his flock enchanted. But when Shaun takes his new extraterrestrial friend on the road to find her lost spaceship, little does he know that a sinister alien-hunting agency is on their trail. Now Shaun and the flock must avert Farmageddon before it's too late.
Coming Saturday, Feb. 15:
Starship Troopers
Coming Wednesday, Feb. 19:
Chef Show: Volume 3
Cooking is a journey. And making a meal is about more than just food. It's about appreciating friends, family, and tradition. An opportunity to come together. To learn, to share, and to celebrate different flavors, cultures, and people. In The Chef Show, actor/director Jon Favreau and award-winning chef Roy Choi reunite after their critically acclaimed film Chef to embark on a new adventure. The two friends experiment with their favorite recipes and techniques, baking, cooking, exploring, and collaborating with some of the biggest names in the entertainment and culinary world. Favreau and Choi embrace their passion for food, but more importantly their love for bringing people together over a delicious meal.
That's everything for this week. Come back next Thursday for new releases then!