If You Can Complete 10/12 Of These Quotes, You're A "Friends" Expert
Have you even ever seen Friends? If you haven't then, congrats on taking some good guesses. If you have, then, well, Monica would be disappointed.
Could you BE any closer to being an expert? Nope, but you're just not there yet. Time to brush up on some episodes. For now though, you're killing it.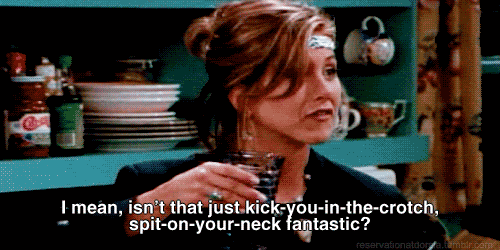 CONGRATS. YOU GOT An A+. A 100%. The whole shabang. You know your Friends quotes in and out and you should be very proud of yourself. Watching reruns every night has really paid off!