Let's just get down to the facts here, folks.
Fact #1: Yesterday, May 3, 2018, Kendall Jenner uploaded this photo to Instagram.
Fact #2: If you look at every single thing happening in the photo, you'll notice that there's a billboard in the back advertising Kacey Musgraves' new album.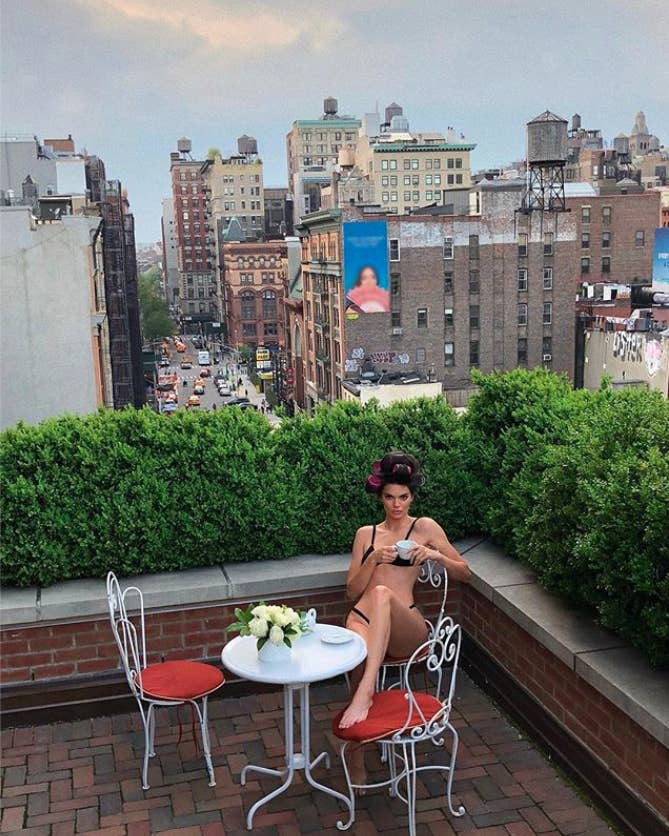 Fact #3: And if you look evennnnnn closer with a subconscious need for drama in your life, you'll notice that the billboard is slightly blurred.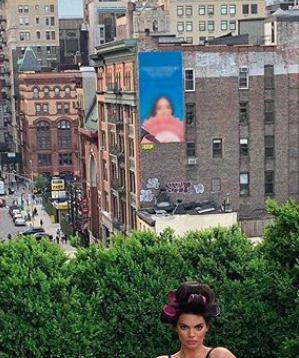 Fact #4: People were mad! Obviously, cause it's 2018!
Fact #5: Kendall's Instagram post was being taken as an act of aggression or...some might say, "throwing of shade" towards Kacey.
Fact #6: AN ALLEGED BEEF WAS BORN.
Fact #7: The information about Kendall blurring the billboard got back to Kacey Musgraves faster than you can say "I STAN!," and then in a now-deleted Instagram story, Kacey got back at Kendall by blurring HER face out.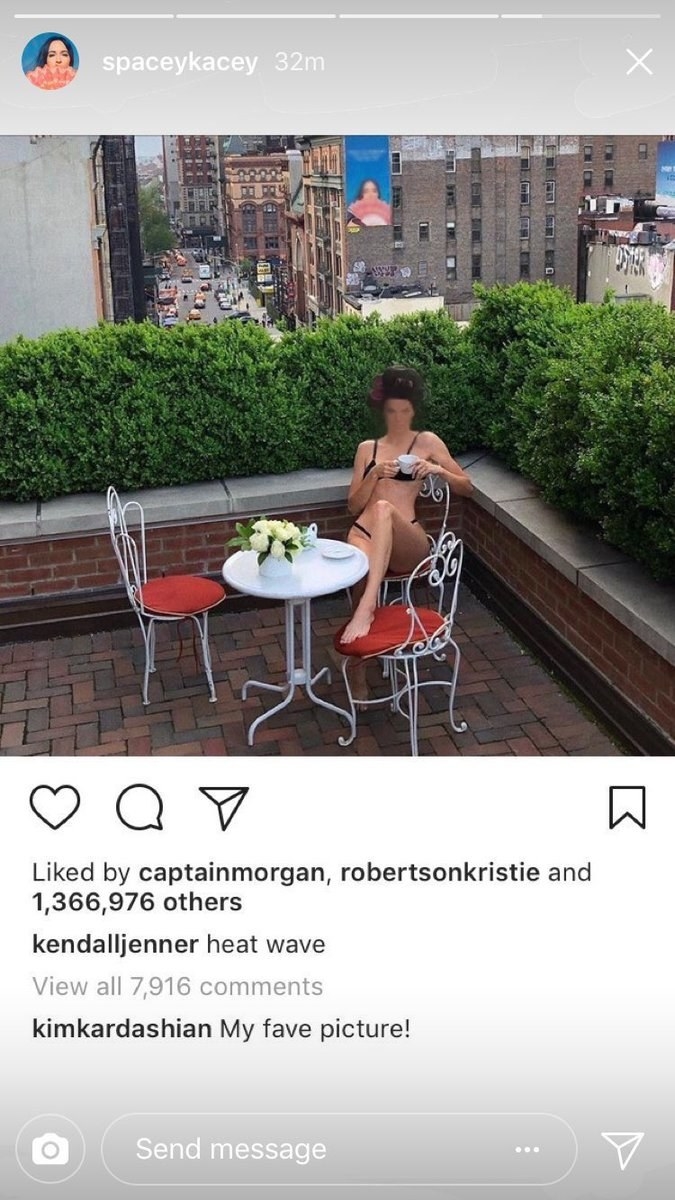 Fact #8: KSJDJSJS indeed.
Fact #9: This was now a full out BLURRING OF FACES WAR.
Except...it's actually not and everyone needs to chill tf out cause Kendall Jenner loves Kacey Musgraves and this drama is actually a non-drama!!!!
NEW FACT #1: Kendall Jenner loves Kacey Musgraves.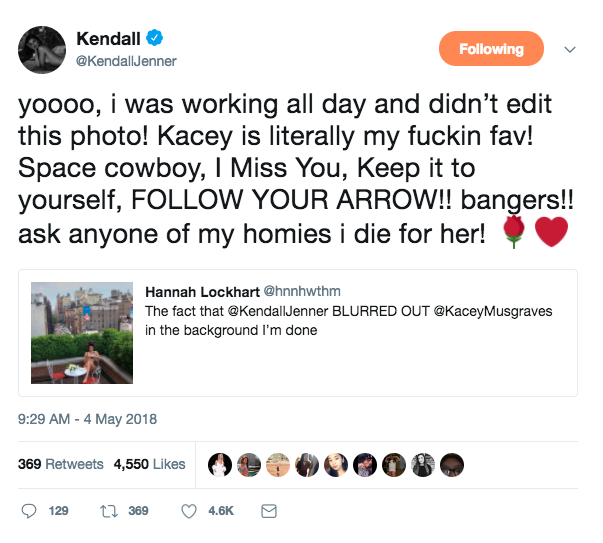 New Fact #2: Kendall was working all day, didn't edit this photo, and Kacey is literally her fuckin' fav!!!

New fact #3: Kendall proves herself a fan by naming multiple Kacey Musgraves songs... older ones too!!!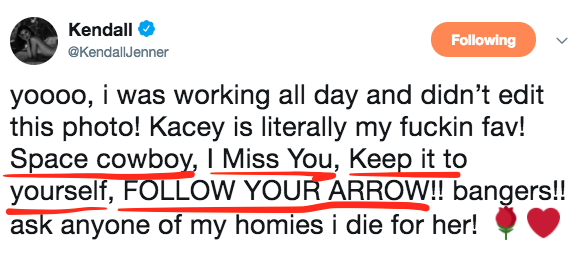 And finally, new fact #4: She ends her statement by literally saying she'd die for Kacey and then adds a rose and a heart.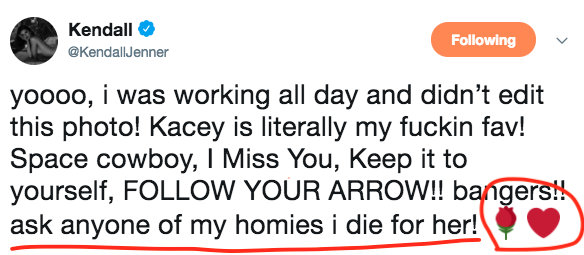 So, what have we learned here today? WELL, 1) Kendall Jenner loves Kacey Musgraves 2) She wasn't dissing our country queen 3) Maybe not every little thing done on the internet is about someone else 4) You should buy Golden Hour on iTunes! 5) Love you all, BYEEE!!!