This weekend Cara Delevingne debuted some pink hair.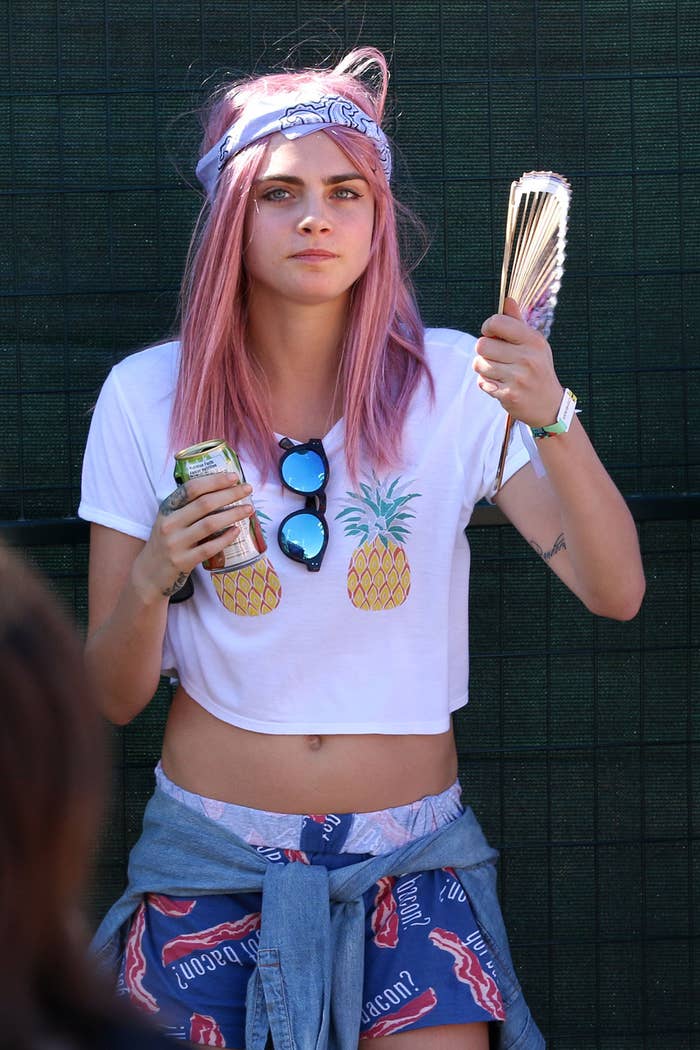 She and her pink hair even hung out with some of her Suicide Squad castmates at the Osheaga music festival.
Even though I was like 'OMG CARA WUT, YOUR HAIR." It was actually cool AF and the new pink-haired Cara was soon embraced.
That was until later on this video of Cara dancing was taken. The pink hair was gone, and the truth came out. It was a wig the whole time.
We will forever remember you, Pink haired-Cara. Hope to see you again soon.