After Ariana Grande licked doughnuts in what will go down in history as DoughnutGate 2015, she then released an apology statement.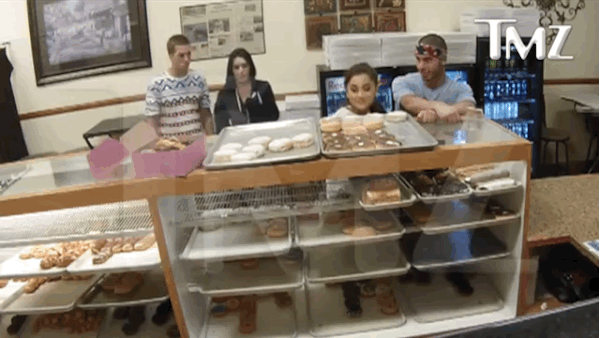 Line 1:
Cool, cool. That's nice! OkK so you regret licking the doughnuts right?
Lines 2 and 3:
Yeah, definitely. What you said wasn't cool, but what about the licking of the doughnuts?
Lines 3.5-6:

Yes, sure, too much free eating, but like, what about the doughnuts? How do you feel about the licking of the display doughnuts?
Lines 6-8:

Yep, TOTALLLLYYYYYY get that. Like, childhood obesity is bad and so is poison and stuff. But also, what about the doughnut licking. You licked those doughnuts. What about that?
Lines 8-11:

Yes, you should definitely demand more from our food industry, and be responsible. But also, like...WHAT ABOUT THE DOUGHNUT LICKING?
Lines 11-13:
I am so sorry for your oral surgery, I really am, but also....WHAT ABOUT THE LICKING OF THE DOUGHNUTS? YOU'RE GOING TO ADDRESS THAT RIGHT?
Last line:

OK...but you're going to add a P.S. and talk about the display doughnut licking situation, RIGHT? RIGHT? RIGHT????????????