According To His Shirt, Justin Bieber Stans The Jonas Brothers
He's a bronas.
You know who loves the Jonas Brothers? Justin Bieber. Know how know?
This shirt: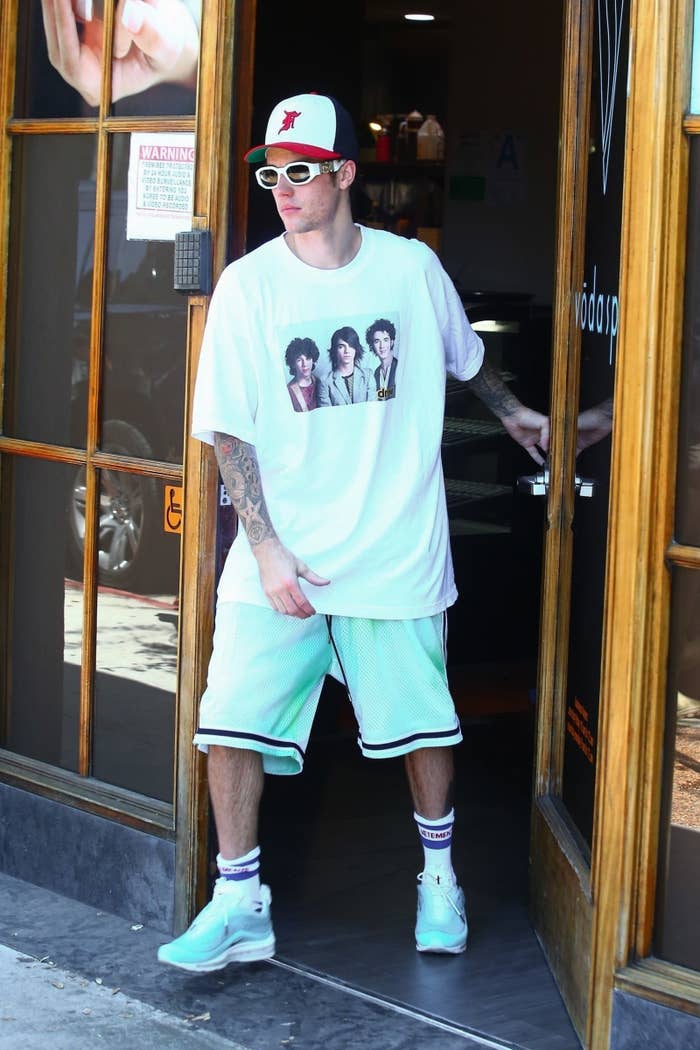 It's the Jonas Brother's in their hair prime, on Justin's chest.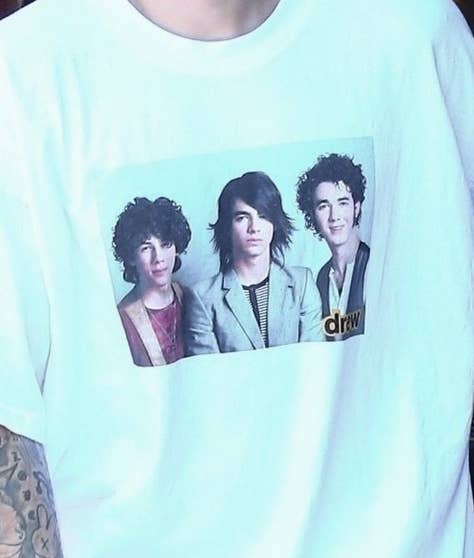 A TRUE FAN!!!!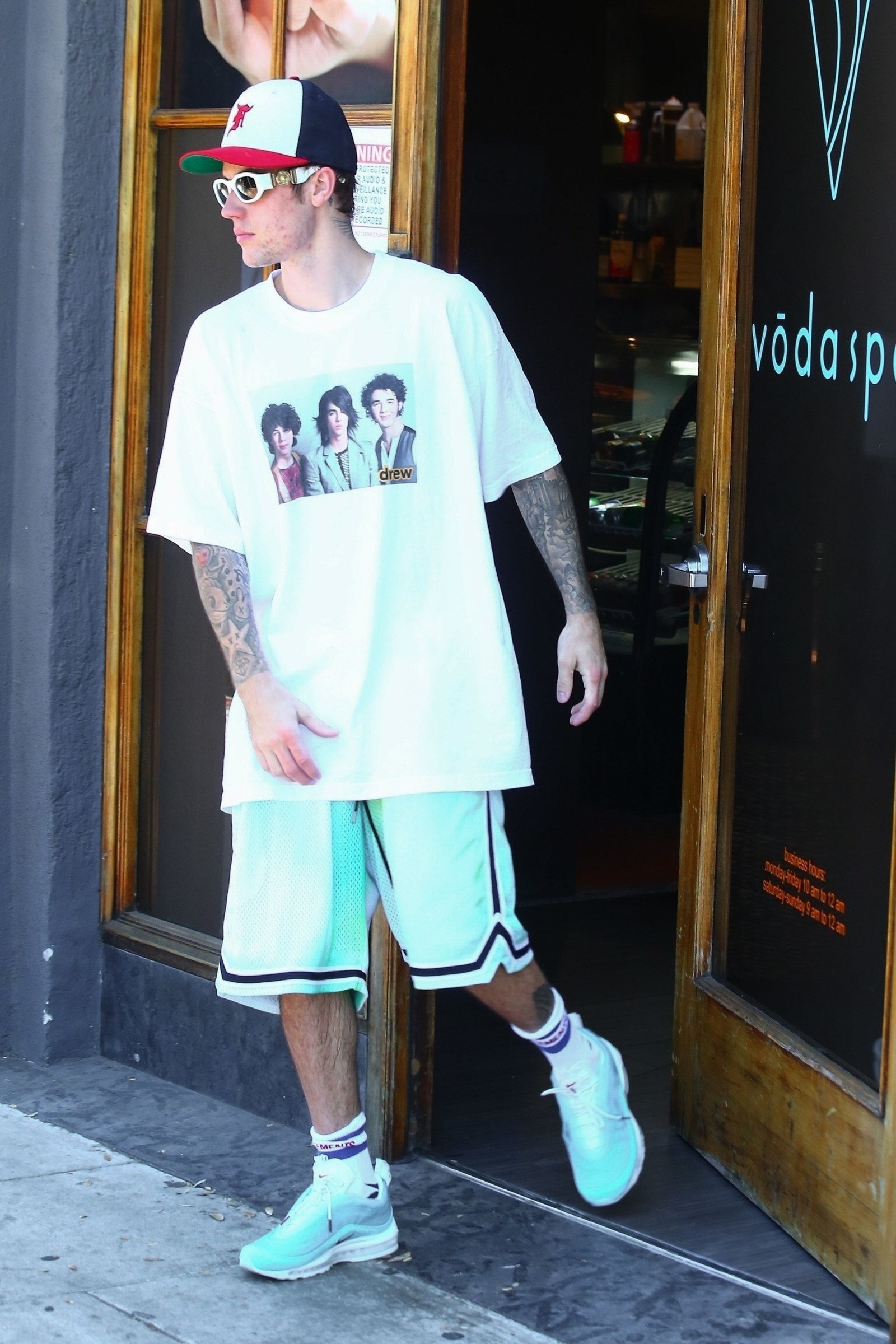 Also, I need that shirt. PR PEOPLE, U hear me?!!