1.
The government hopes to boost British exports in the wake of Brexit. The Department for International Trade tweeted about the possibility of exporting "innovative British jams and marmalades" to France.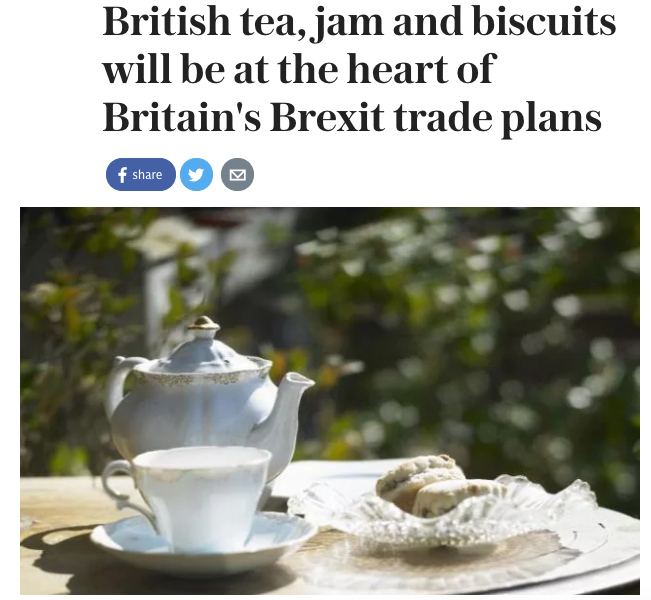 2.
Once the UK has left the EU it will need to negotiate new trade deals all over the world. A number of MPs have suggested bringing back the royal yacht – which was decommissioned in the '90s – as a sort of floating trade office.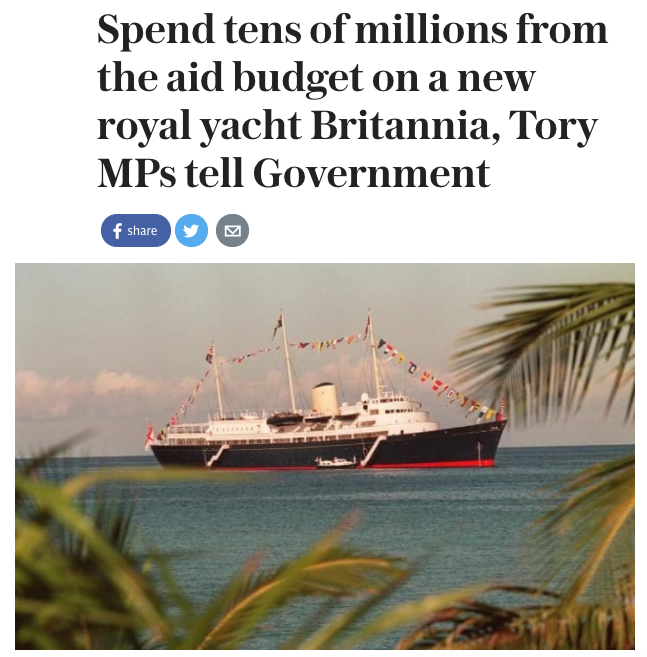 3.
A Conservative politician started a petition calling for any British person supporting EU membership to be jailed for treason.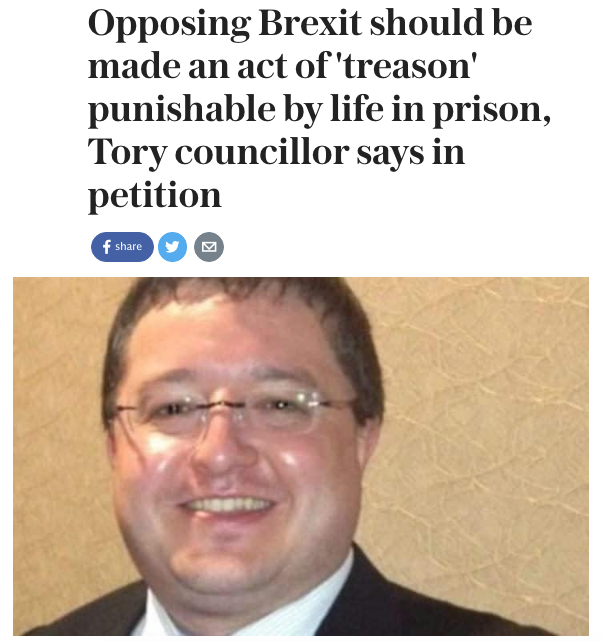 4.
At the Conservative party conference, the government proposed a raft of anti-immigration measures, including a plan to name and shame companies that employ foreign workers.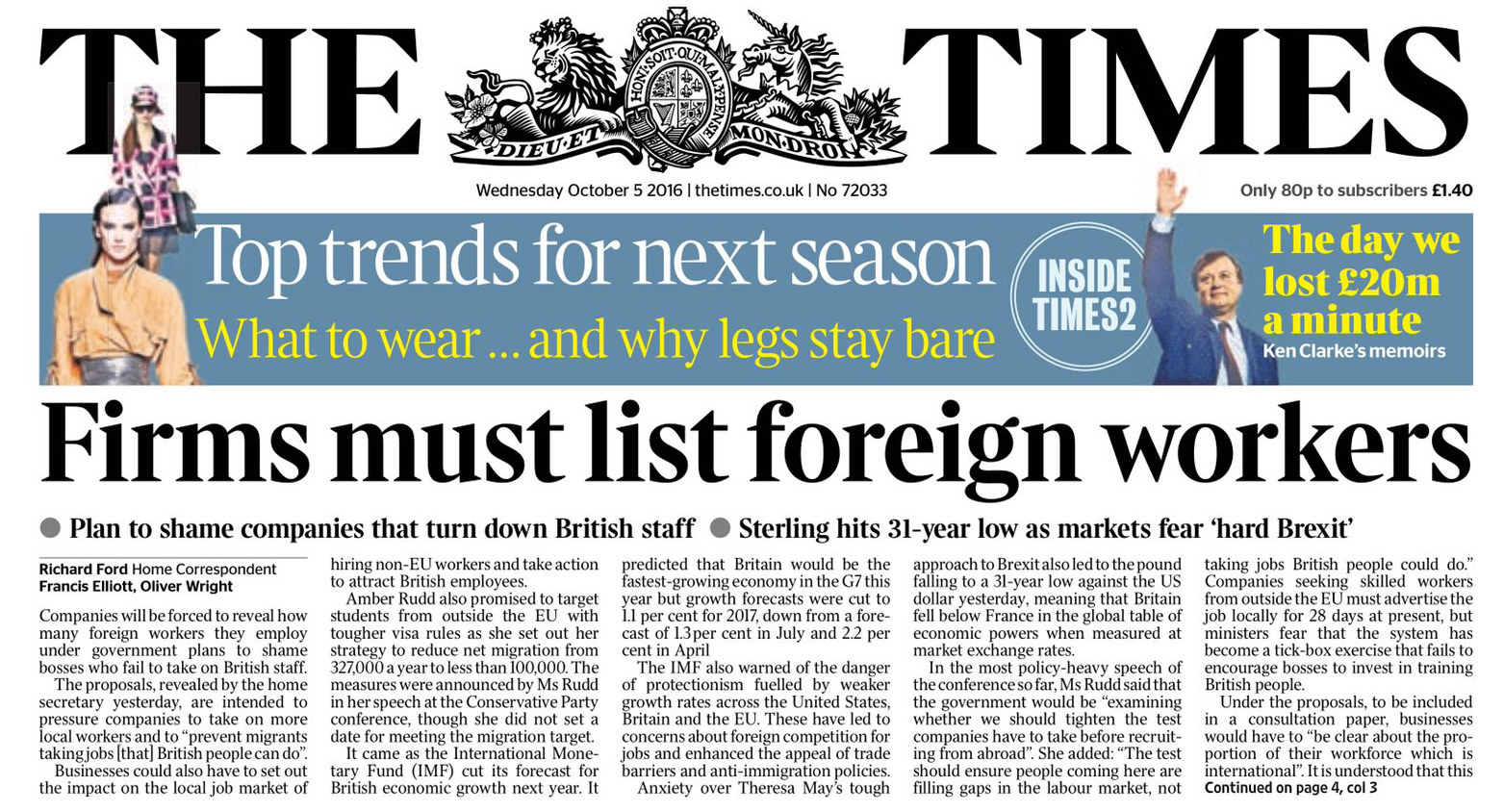 5.
Foreign-born doctors have also come under fire. In an interview with the BBC, prime minister Theresa May said they would only be allowed to remain in the UK for an "interim period" until sufficient numbers of native Brits had been trained up.
6.
Some are arguing that the terms of Brexit should be debated in parliament. The Daily Mail called these people "whingeing, contemptuous, unpatriotic". Meanwhile, the Daily Express suggested anyone wishing to scrutinise Brexit should be jailed: "Such snake-like treachery cannot go unpunished."
7.
A key promise made by Brexit campaigners was that, if we left the EU, we could save £350 million a week and spend it on the NHS. However, last week, the prime minister announced there would be no new money for the NHS. In fact, services are likely to be cut.
8.
Since Britain voted to leave the EU, the pound has fallen to its lowest value ever, making it the worst-performing currency in the world this year.