If you're ever going to go perform at an award ceremony, there's only one thing to do first.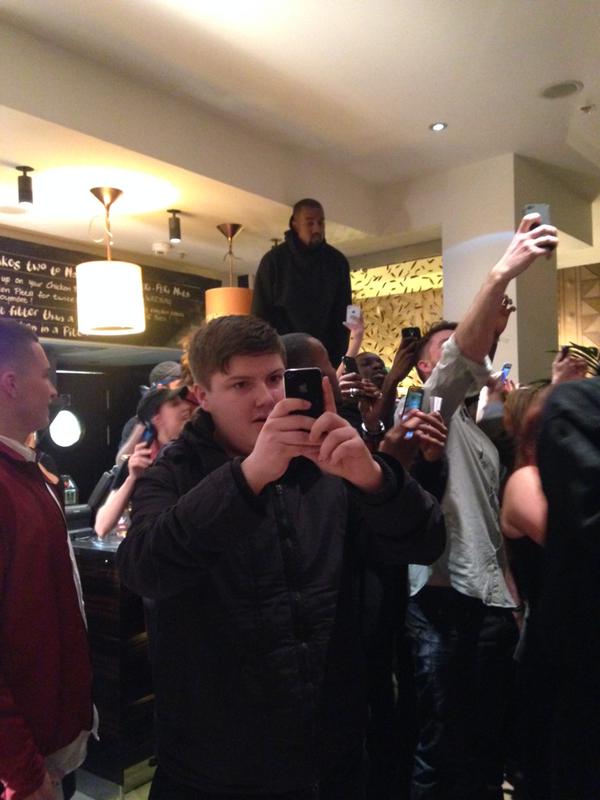 Forget warming up, or making sure everything is prepared for you.
Take a page out of Kanye's book, go to Nando's, and look miserable.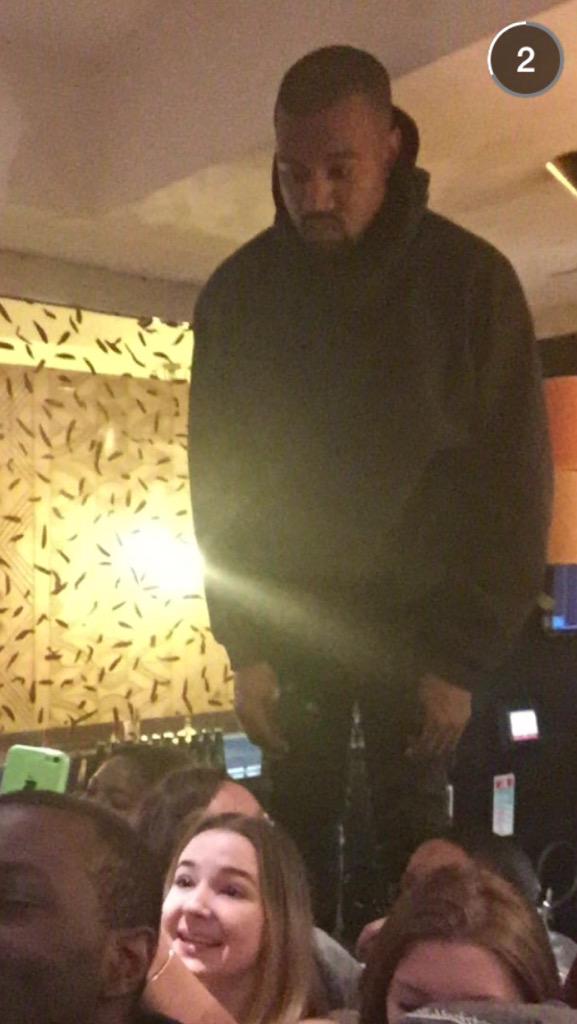 Get into people's blurry attempts at selfies.
Stand on the counter, because no-one is going to stop you.
Own the damn crowd.
And get some peri peri chicken. Priorities.