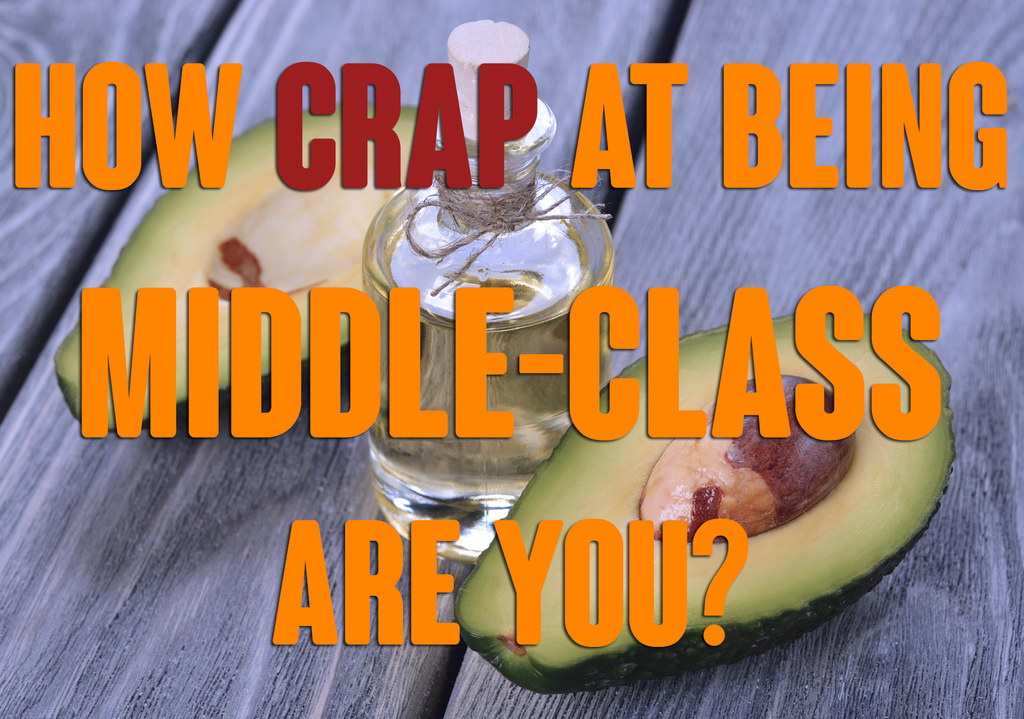 How many of these have you done?

Used an iPhone in bed and dropped it on your face?

Used an iPad in bed and dropped it on your face?

Pronounced Quinoa as Kwin-oh-a, (how it clearly should be pronounced)?

Been confused by the concept of Kale?

And sourdough? Why isn't it just regular dough?

And why people bother with Ocado?

Never understood why avacodos are a big deal?

Not really cared what type of tea you're given?

And then put milk in your herbal tea?

Pronounced "espresso" as "expresso"?

Avoided expressing an opinion on an AGA, because you don't know what it is?

Cut your finger dicing up fresh herbs?

Stabbed yourself opening an oyster?

Gotten drunker than expected from an alcoholic trifle?

Or some unexpectedly potent liqueur chocolates?

Put entirely the wrong selection of fruits in the Pimm's?

Discovered there was free coffee at Waitrose, but still didn't go in?

Referred to a gilet as "one of those waistcoat things"?

Been confused by a dazzling array of craft beers and just opted for a Kronenbourg 1664 instead?

Gone out for brunch and ended up getting fast food instead?

Not known the difference between ciabatta and focaccia?

Avoided a farmer's market like the plague?

Thought about doing yoga, but just gone to the pub instead?

Thought about using a slow cooker, but then just fried your food instead?

Thought about using a wine decanter, but then just chugged it from the bottle?

Realised you don't really care about being middle-class?