Unsplash

Unsplash

Unsplash

Via en.wikipedia.org

Via whog957.com

Via en.wikipedia.org

Via tasteofhome.com

Via en.wikipedia.org

Via en.wikipedia.org

Unsplash

"Uptown Funk," Mark Ronson ft. Bruno Mars

"Love Me Like You Do," Ellie Goulding

"I Really Like You," Carly Rae Jepsen

"Bitch Better Have My Money," Rihanna

Unsplash

The CW

The CW

The CW

The CW

The CW

The CW

The CW

The CW

The CW

The CW

The CW

The CW

Unsplash

Via kimballstock.com

Via dreamstime.com

Via imgkid.com

Via ebay.co.uk

Via imgbuddy.com

Via aliexpress.com
Why Would Blair Waldorf Ruin Your Life?
You got:

You messed up her order
Blair asked for a diet coke but unfortunately you became flustered and handed her a regular. She immediately noticed the difference and began screaming her head off. Needless to say, you got fired. Sorry.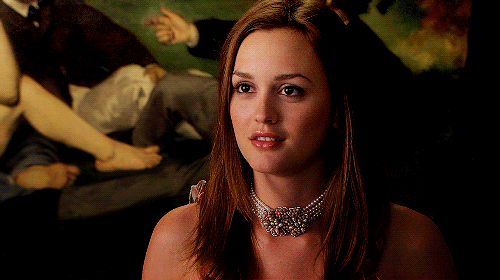 You got:

You flirted with her boyfriend
Caught in the act! You couldn't resist Chuck Bass' charm, and flirted back when he expressed interest in you. Blair became extremely pissed and banished you from the Upper East Side forever.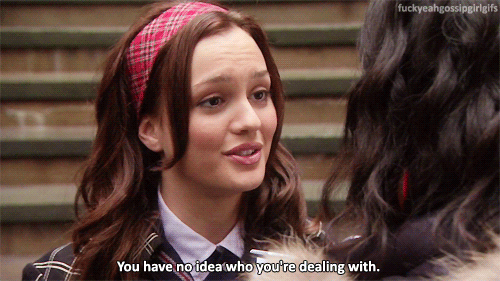 You got:

She thinks you are Gossip Girl
Uh-oh. For some reason, Queen B thinks you're behind the anonymous blog that's been talking trash about her for years. You couldn't come up with an excuse when she confronted you about it, and so she lead a smear campaign and turned your friends against you.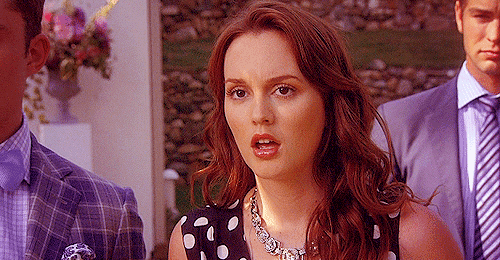 Blair's past few weeks have been pretty uneventful, and she needed some fun to spice up her life. Unfortunately, you ran into her when she was feeling frisky. She schemed to get your significant other to break up with you by planting fake text messages on your phone that implied you were cheating. Good luck explaining that one!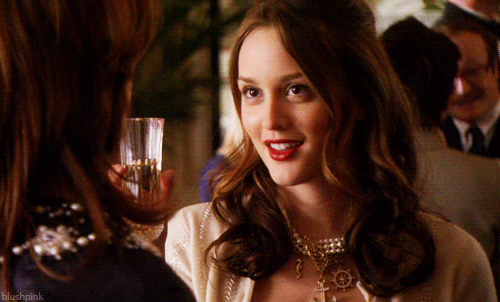 You got:

You are BFFs with Serena
B gets jealous when S spends time with anyone but her. Unfortunately, you've gotten too close to Serena for Blair's comfort. She planned an epic take down that resulted in you crying in the middle of a crowded party. You're probably too embarrassed to be seen in public for a few weeks.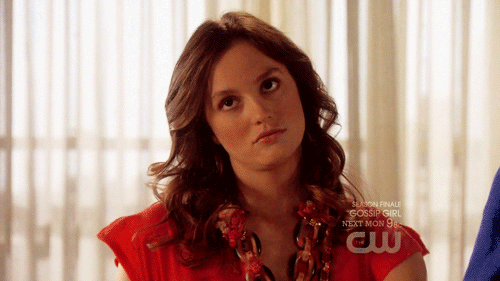 You got:

You wore the same outfit as her
Uh-oh. It turns out Blair's custom made dress was not as unique as she thought. She spotted you wearing the exact same thing as her at a gala, and knew she had to put a stop to it. She forced a girl to spill her drink all over your white dress. It turns out that red wine does not make for the best tie dye. Maybe it will come out in wash.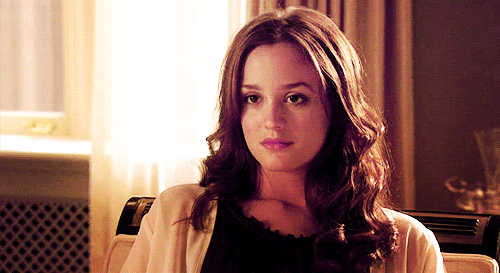 This post was created by a member of BuzzFeed Community, where anyone can post awesome lists and creations.
Learn more
or
post your buzz!