NBC

NBC

NBC

NBC

NBC

NBC

NBC

NBC

NBC

NBC

NBC

NBC

NBC

NBC

NBC

NBC

NBC

NBC
Which Of Jim Halpert's Pranks Should You Pull This April Fools' Day?
You should set up a crime scene and leave fake evidence that incriminates your victim. Some may see this as over the top but hey, April Fools' only comes once a year!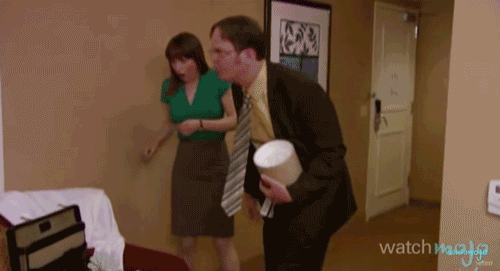 You got:

Put your victim's stapler in Jell-o
Make a mold of jello and put something belonging to your victim inside. You'll never forget the look of shock on their face as they dig in to retrieve it.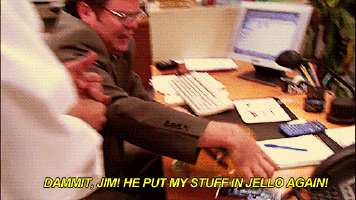 You got:

Put your victim's personal belongings in the vending machine
Make sure the coast is clear and hide as many items in a vending machine as you can. Give your victim a bag of nickels to retrieve everything for added fun and watch them struggle.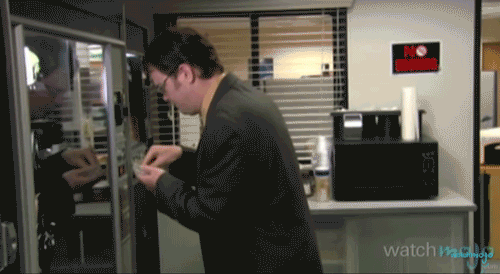 You got:

Move your victim's desk into the bathroom
This may take a bit of physical effort, but the payoff is well worth it. Bonus points if your victim resumes their work as if nothing is wrong.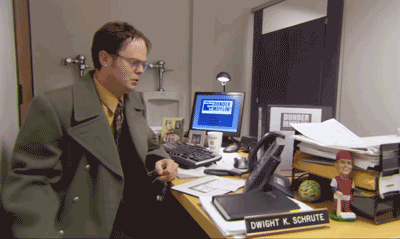 You got:

Change words on your victim's autocorrect
Jim only turned "Dwight" into "diaper," but why stop there? Get your hands on your victim's phone and make fun substitutions like "poop" in place of "lol."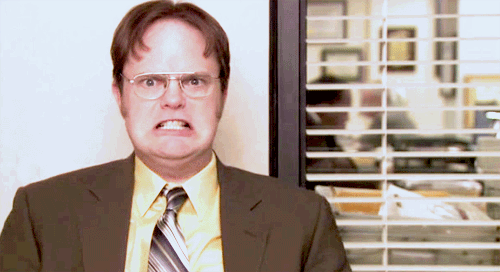 You got:

Send your victim an urgent message from the future
Send an email or fax addressed from the future to warn your victim of an upcoming disaster. Then sit back and watch the world burn.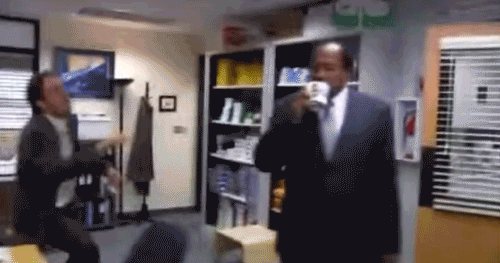 You got:

Dress up exactly like your victim
Imitation is the sincerest form of flattery, right? Make your victim feel loved by recreating their look. Try to see how long you can mimic their sentences before they get physically upset with you.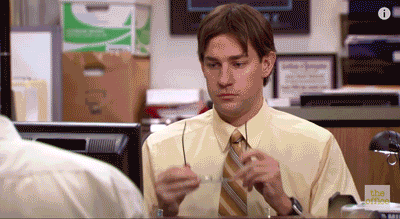 You got:

Cover your victim's personal belongings with wrapping paper
Everyone likes opening up presents on Christmas, right? Think of this as your opportunity to share this marvelous gift with your victim on another holiday. They will probably still be upset with you, though.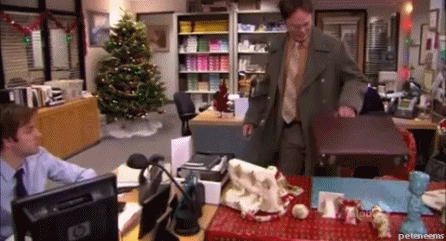 You got:

Have a friend dress up like you to confuse your victim
Do you want to really freak people out? Have a friend dress up like you and assume your daily activities. Nothing compares to the look of confusion on your victim's faces as he or she tries to figure out what's going on.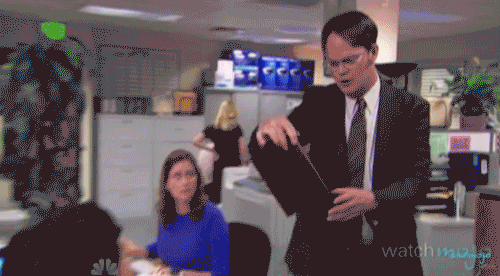 This post was created by a member of BuzzFeed Community, where anyone can post awesome lists and creations.
Learn more
or
post your buzz!