JUST when I needed more wholesome content in my life, TikTok came to the rescue with another heartwarming trend.
You may have already seen hilarious videos of people pranking their S.O.'s on TikTok, but in the "Wedding Dress Challenge," former brides are surprising their spouses by putting on their old wedding dresses and capturing their reactions on video — and as you can imagine, the reactions are TOO PURE FOR THIS WORLD.
So please sit back, relax, and enjoy these 13 adorable reactions from the Wedding Dress Challenge that are completely and utterly wholesome.
THE STAGES OF PURE JOY!!!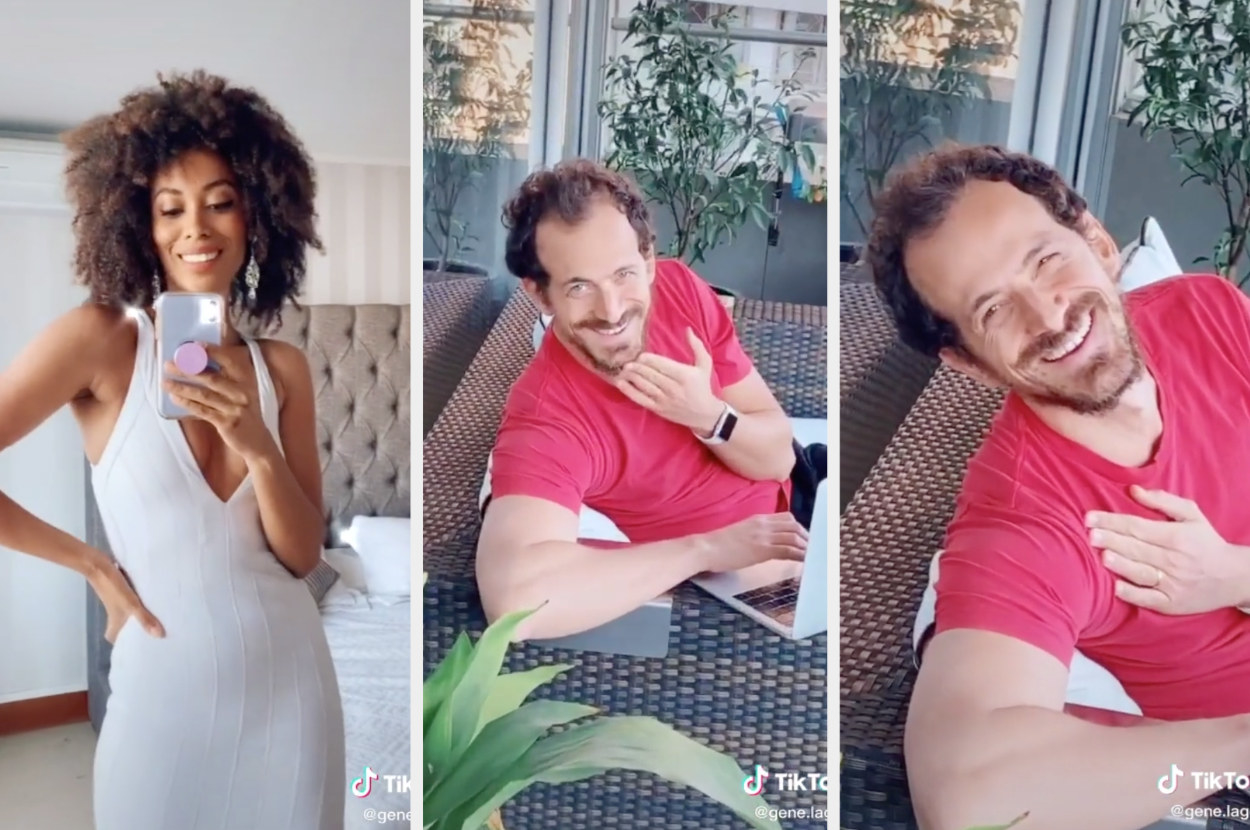 All SMILES!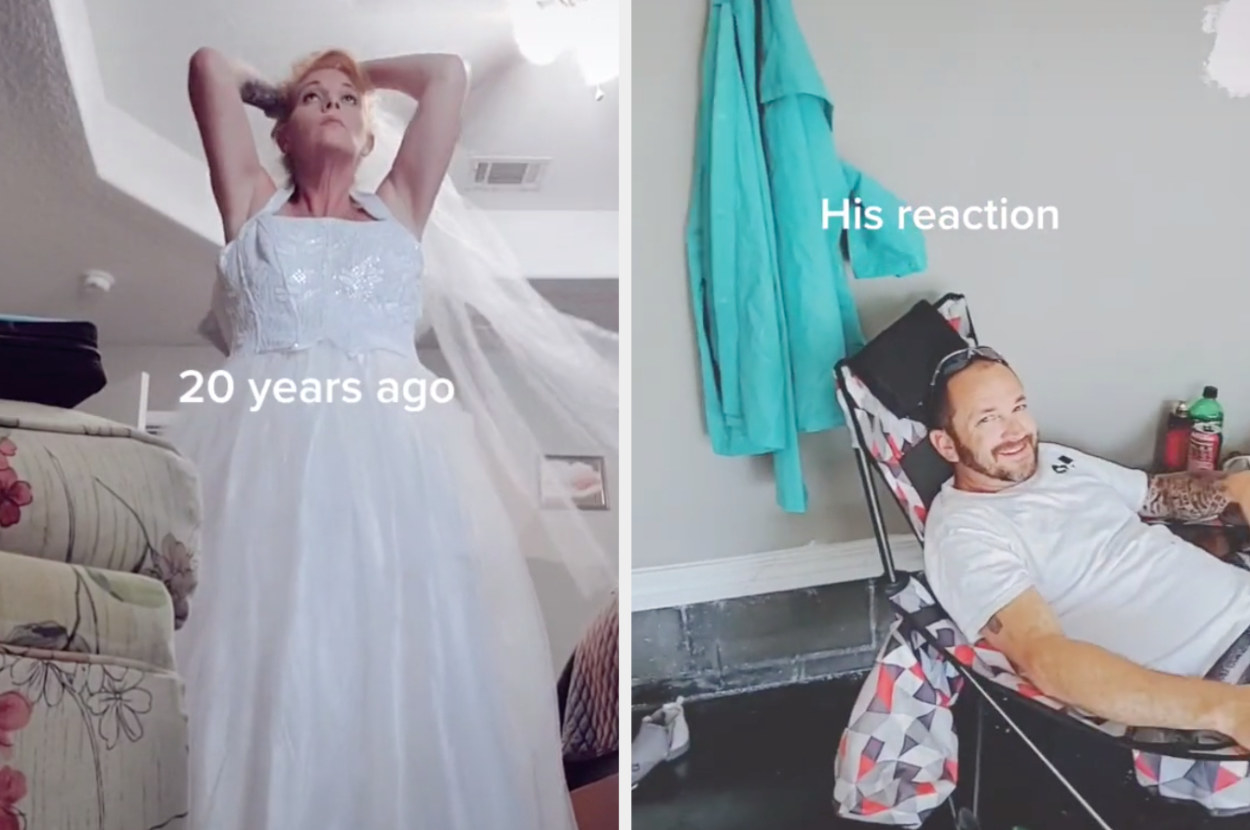 He is SHOOK!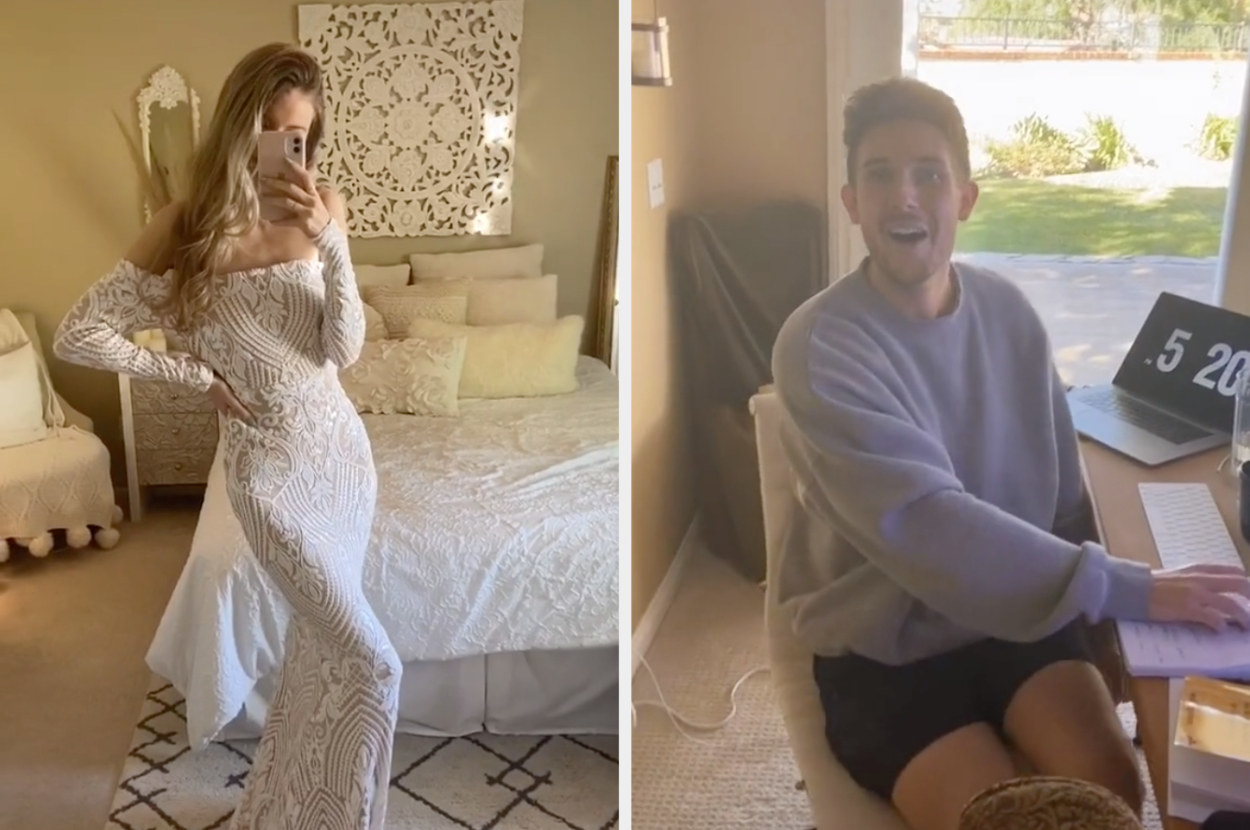 "Oh, hi!" *Insert giddy laughter*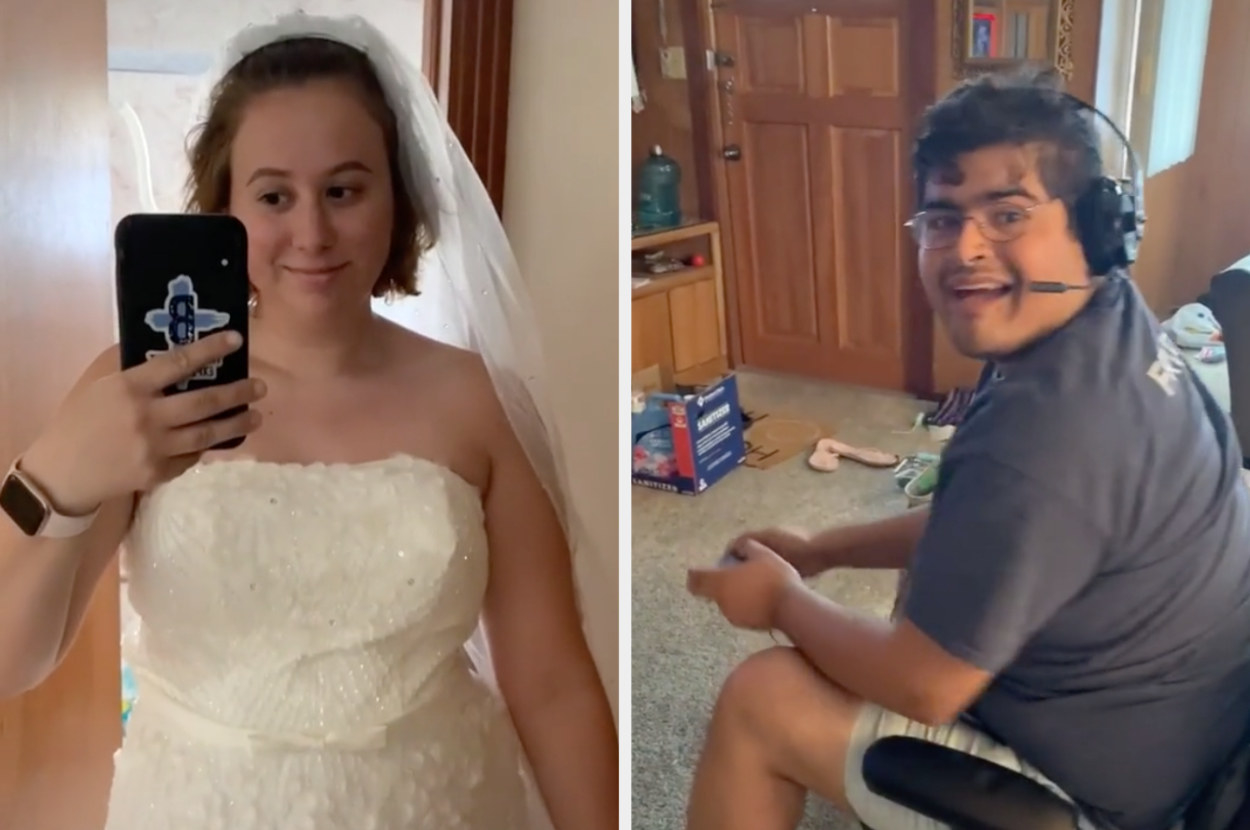 He is SPEECHLESS.
Tears were shed!!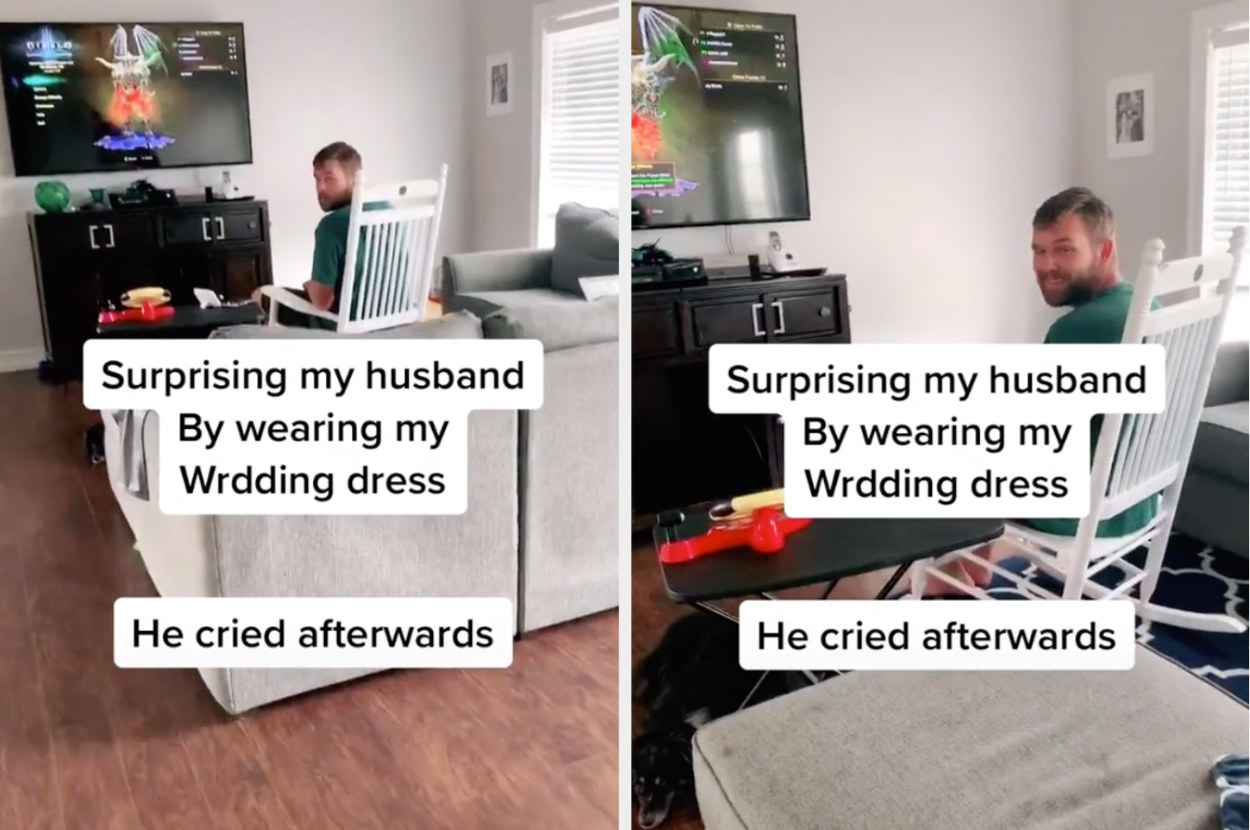 Taking it alllll in!!!!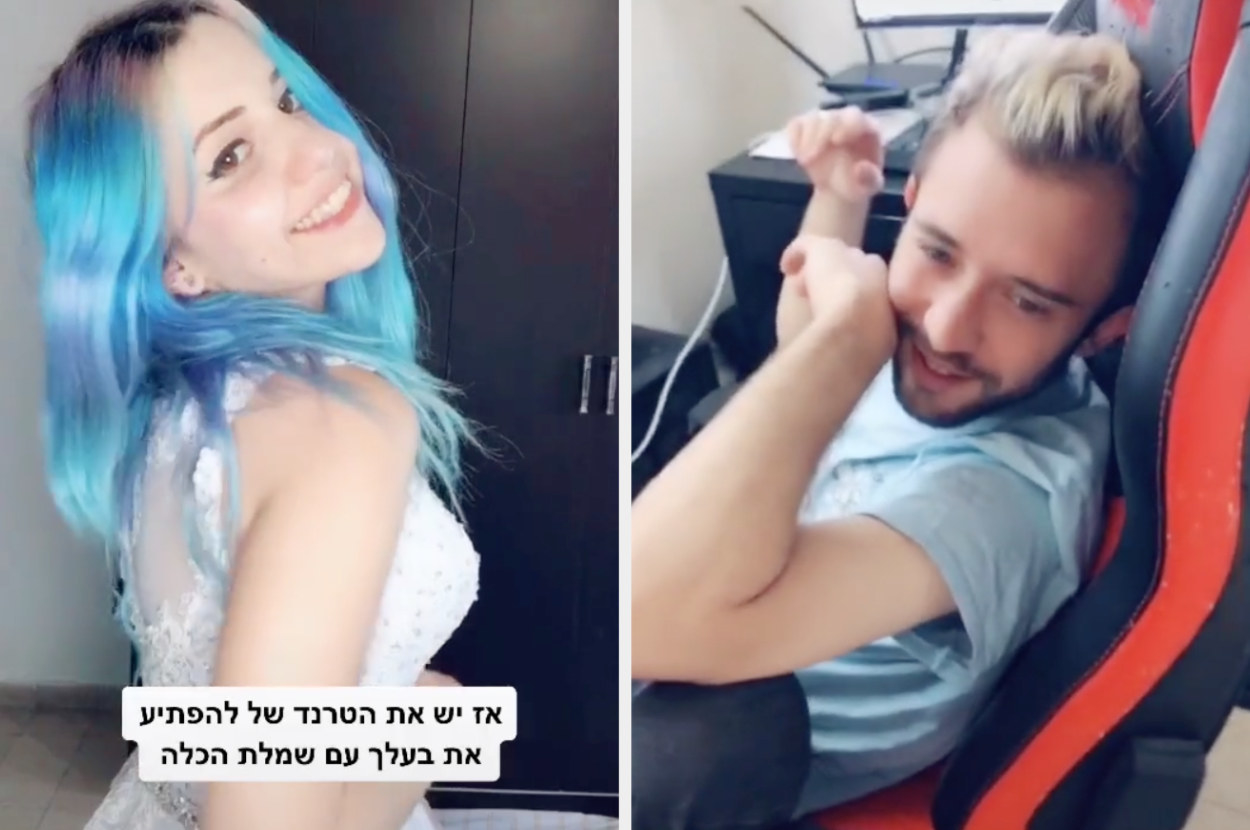 Love is real????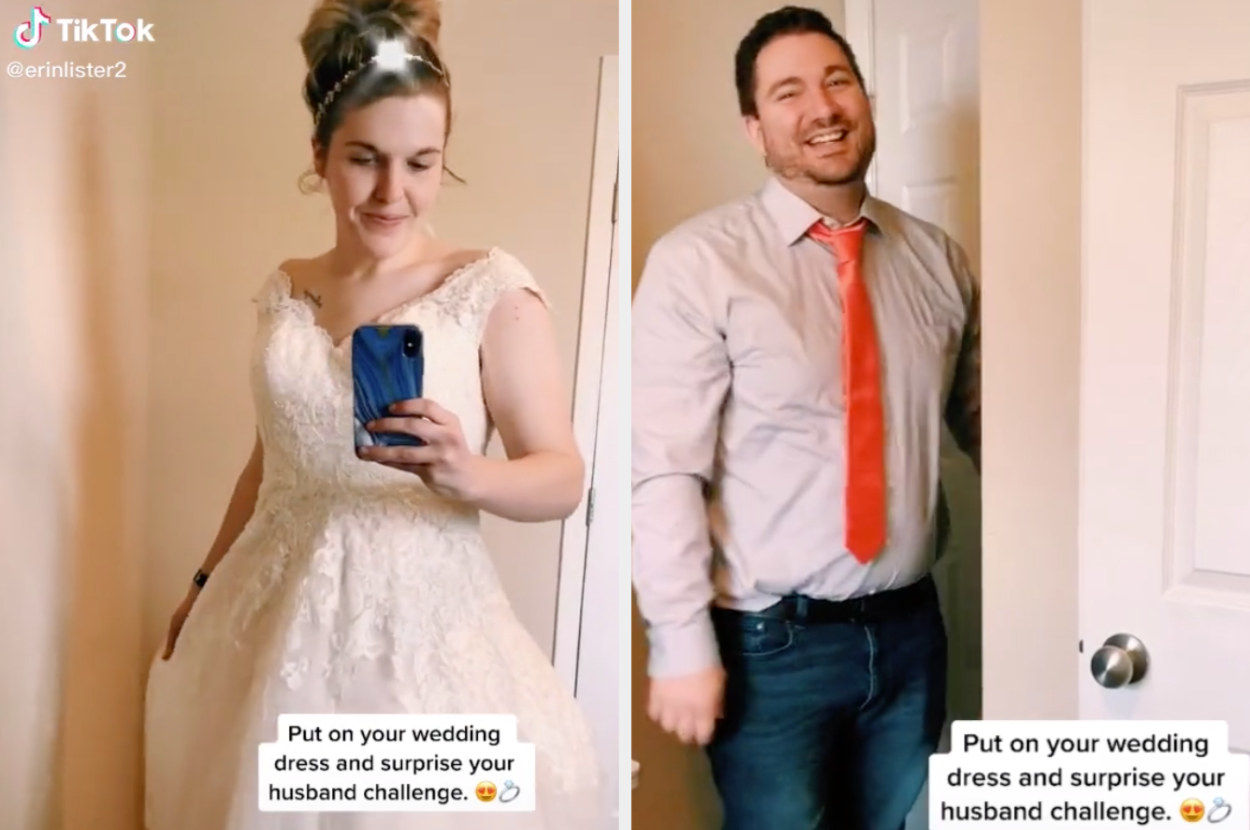 PRECIOUS.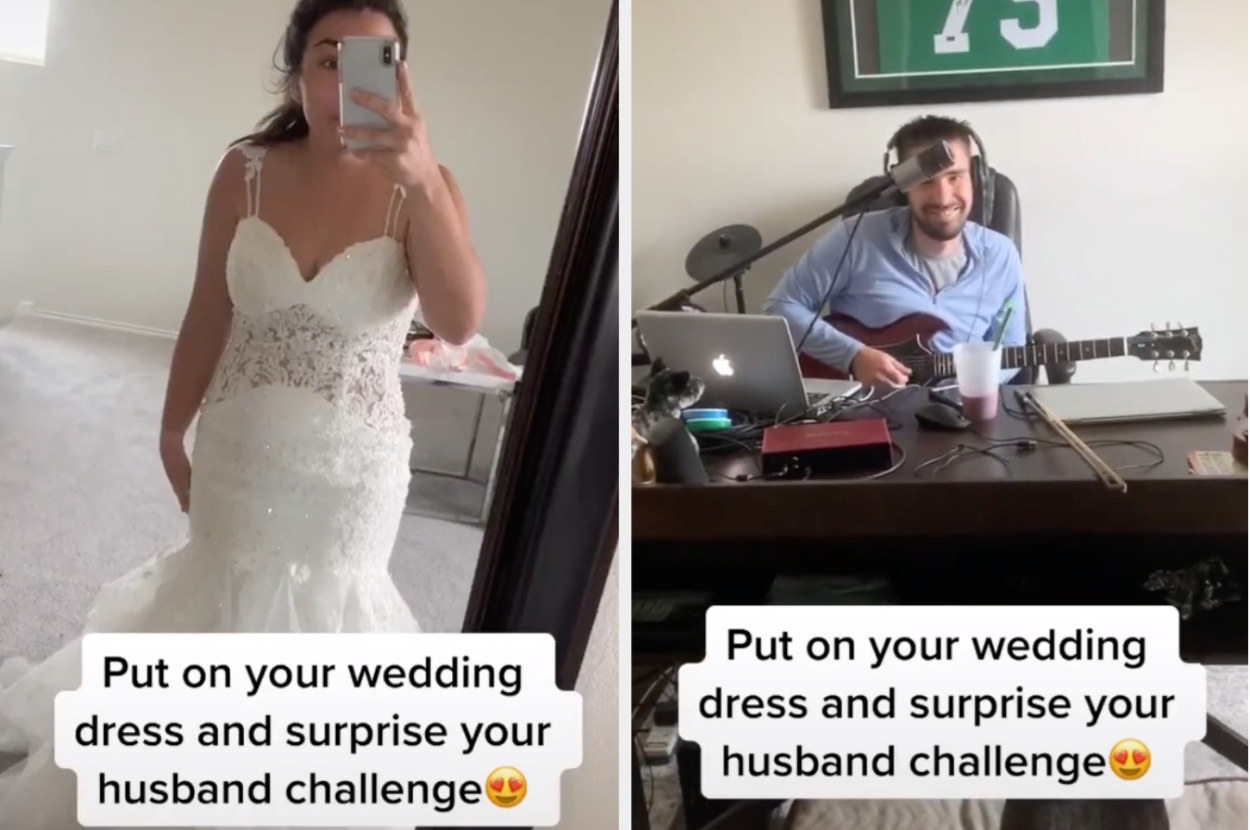 *Gets startled at first and then falls in love all over again*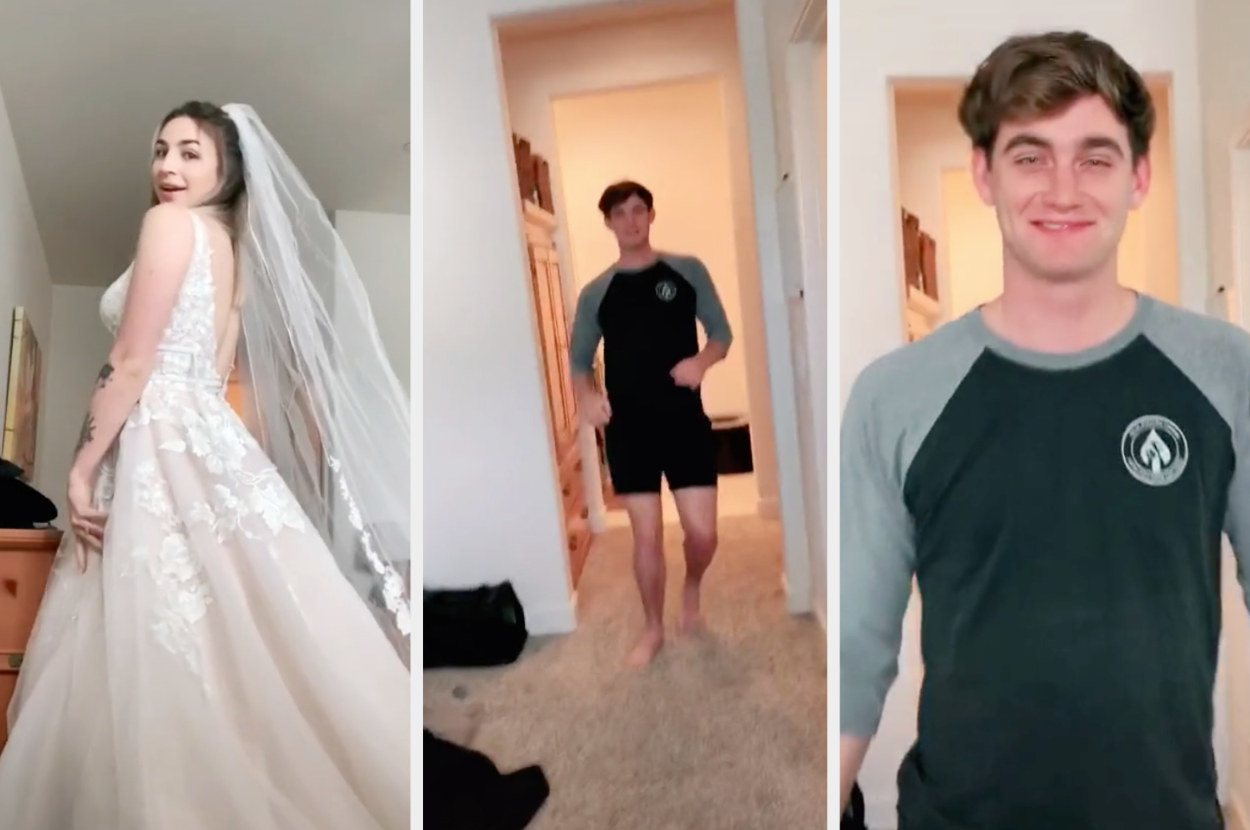 That WINK!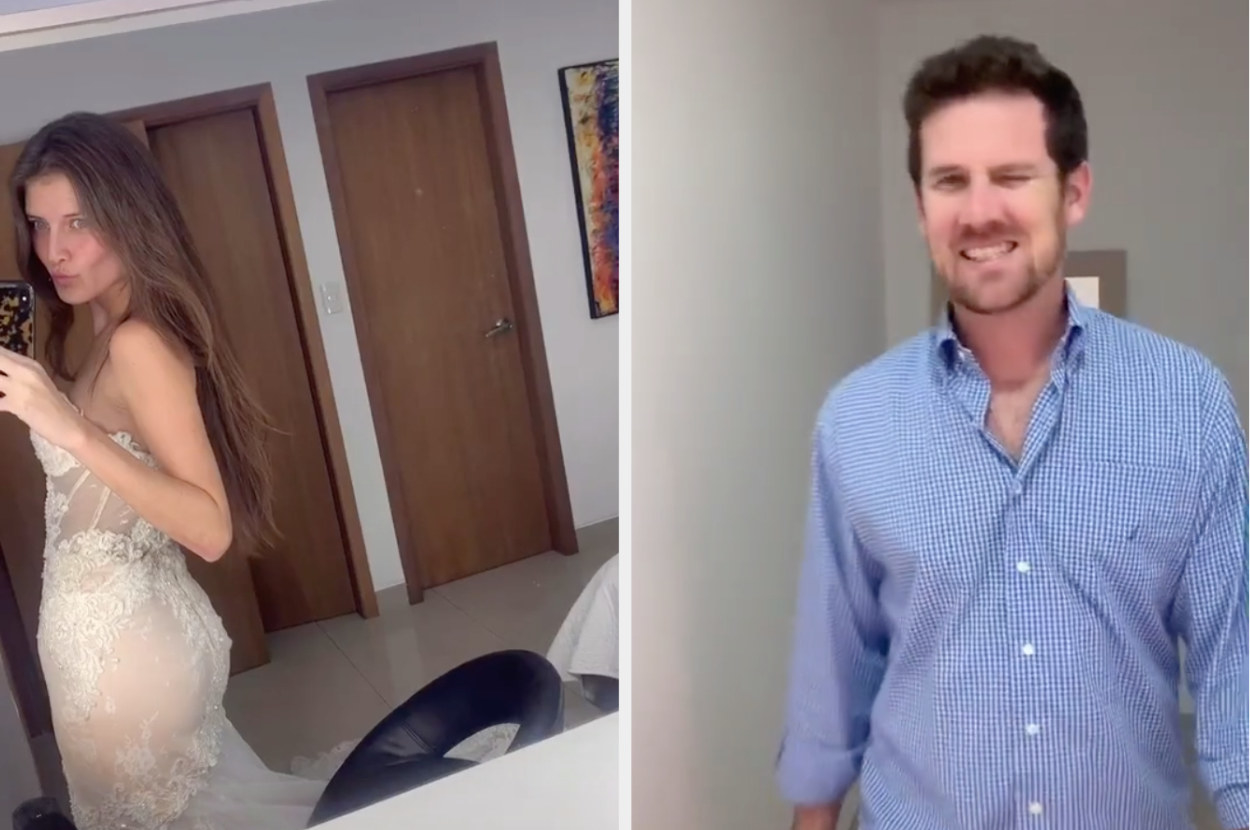 Raised EYEBROWS!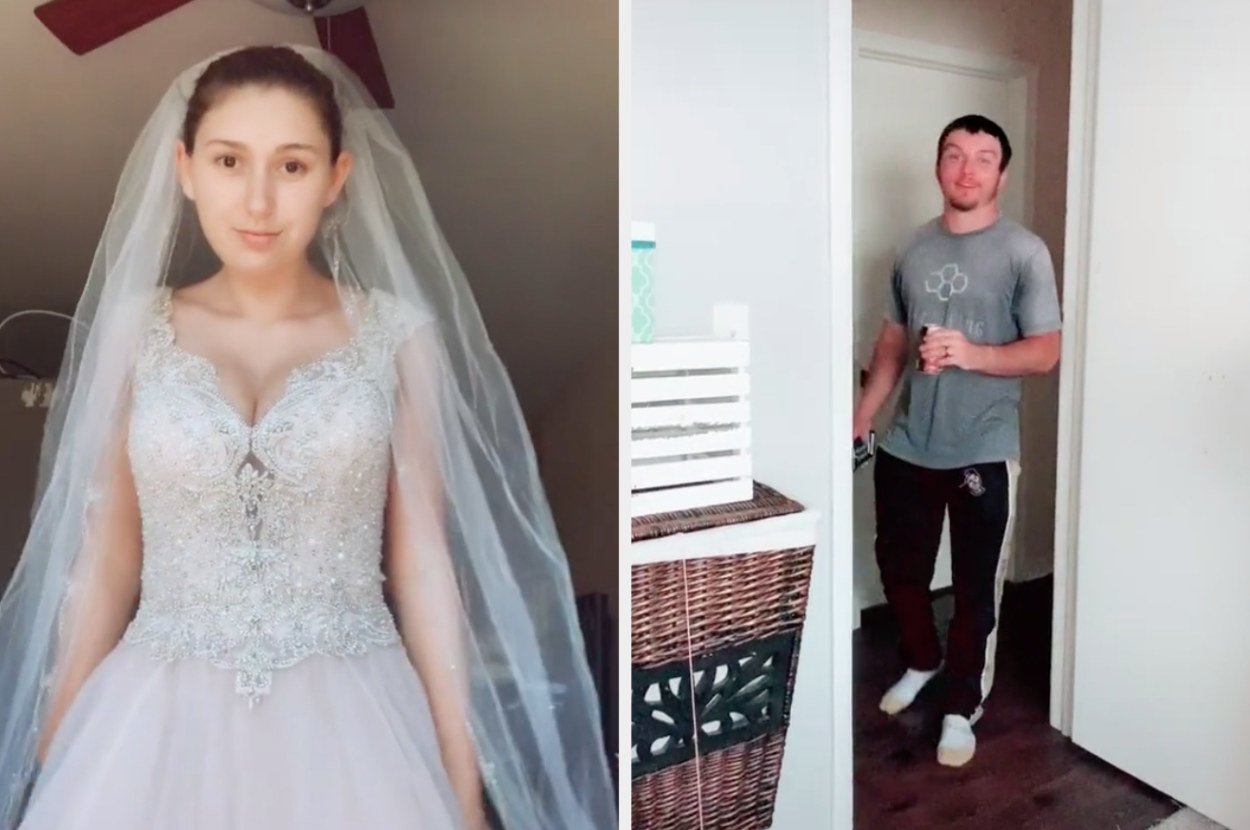 In conclusion, we love to see it!!?!?!