Hi, I'm Liza, and I'm a BuzzFeed producer and mom currently living in Toronto... who could definitely use a little R&R! So when I was invited to a boutique inn and wellness experience in a quaint Ontario town, it definitely piqued my interested.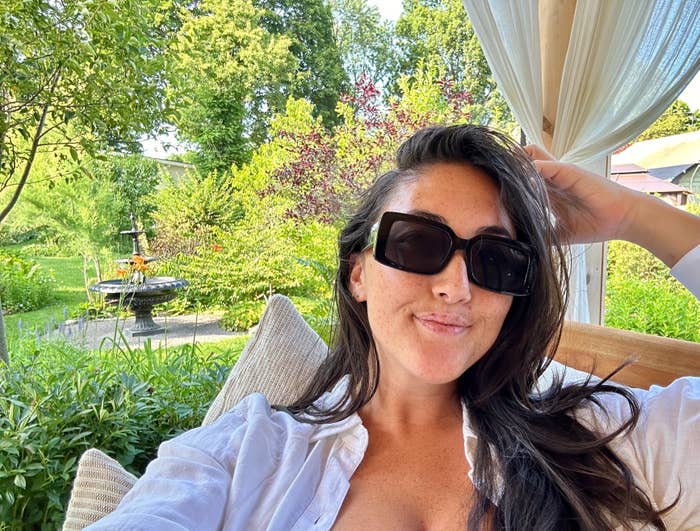 As soon as I arrived on the property I could feel the stress just melt away. The property and garden grounds were breathtaking... and I hadn't even been inside yet!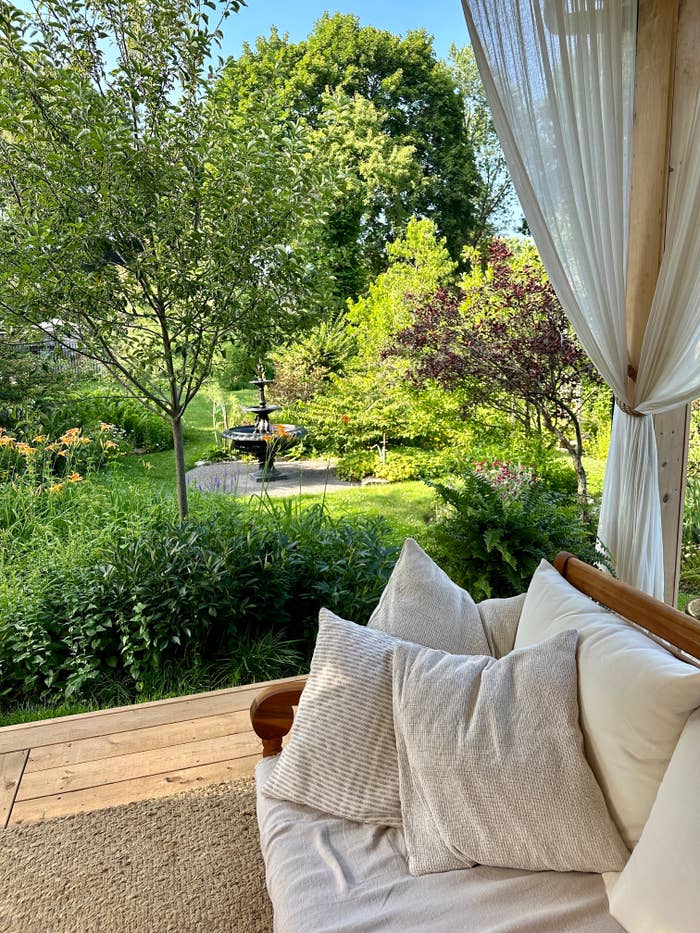 Nestled on a quiet, residential street— The HighAcre is boutique inn that has 4 separate suites. Here's the thing that makes this place super unique; each suite has a private spa.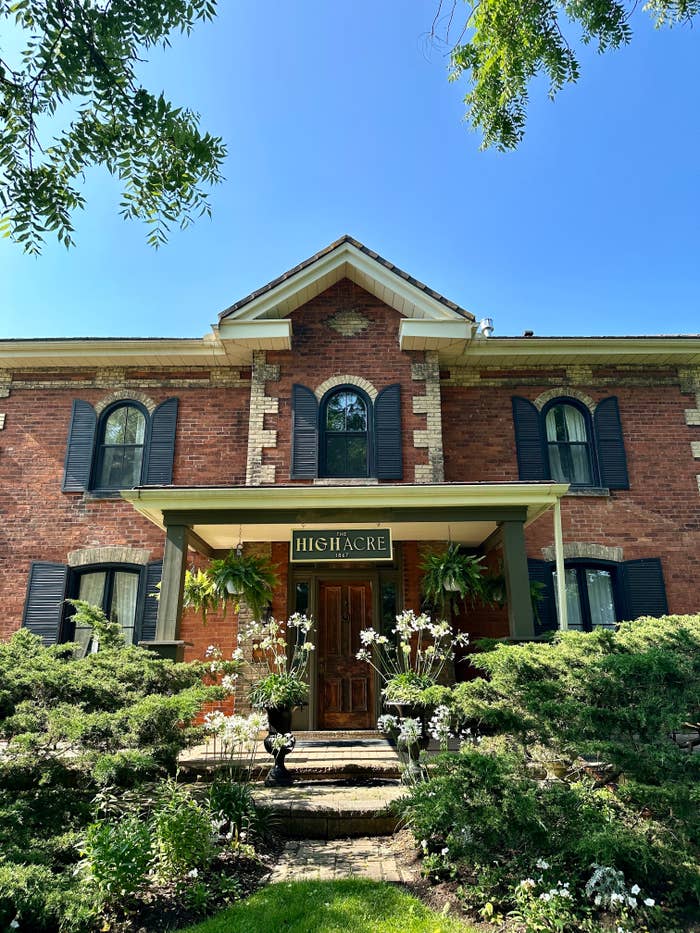 Each suite belongs in a design magazine. The attention to detail is immaculate— from the recreated original wall trim to the unique pieces of art and the wood burning fireplaces.
First up on the agenda to get into peak relaxation mode? A visit to the outdoor pool and sun deck to catch some afternoon sun rays.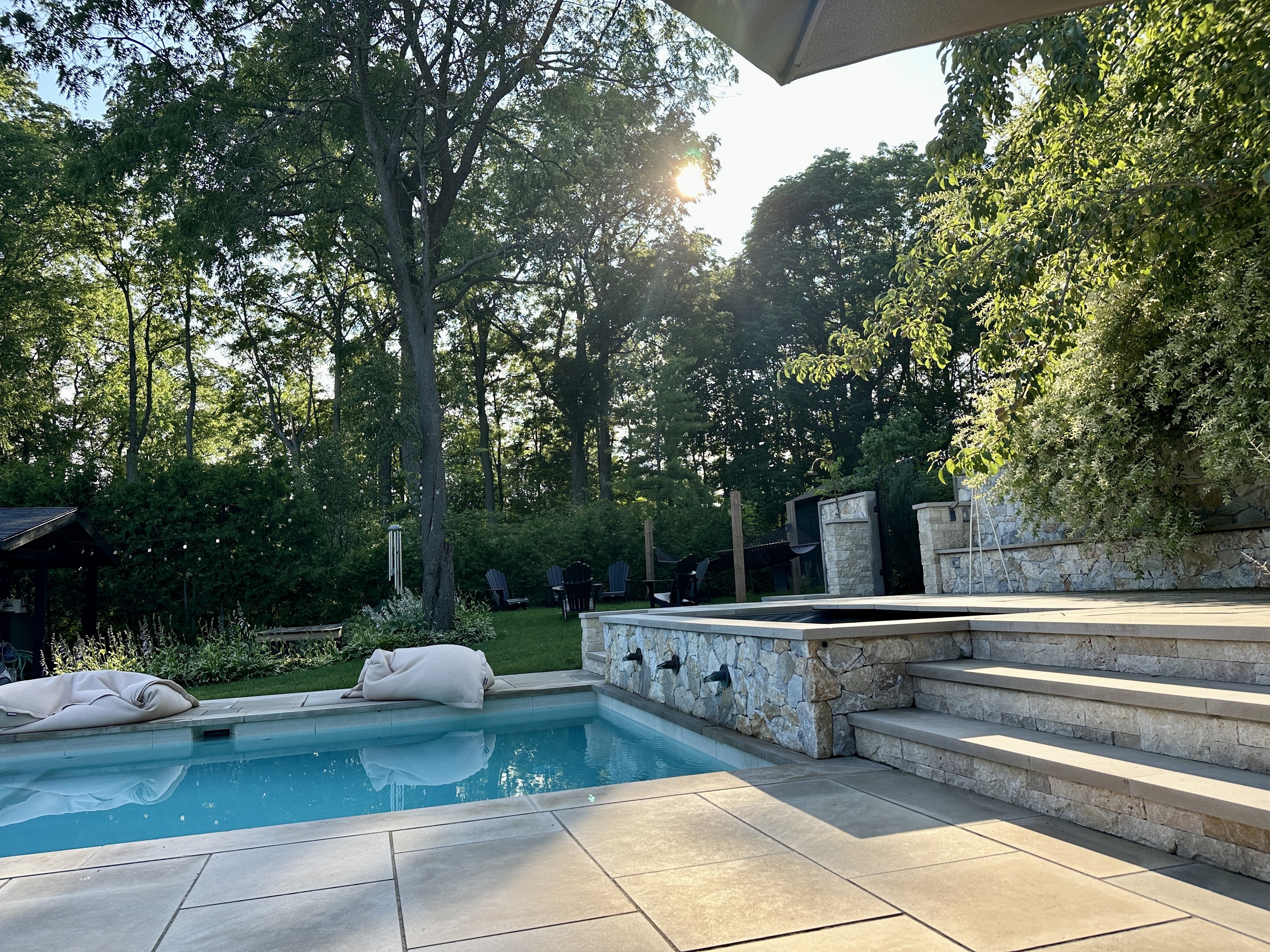 Next up? Time to dive into the spa circuit within the privacy of my own space... such a treat!
All that spa time had me feeling a little thirsty so I popped open a bottle of Soberlicious, threw on a cosy robe, and turned on the record player.
Then it was time for dinner. Since this is a relaxing, child-free night I was in no mood to cook!
And just like that, it was time to tuck into bed for the night.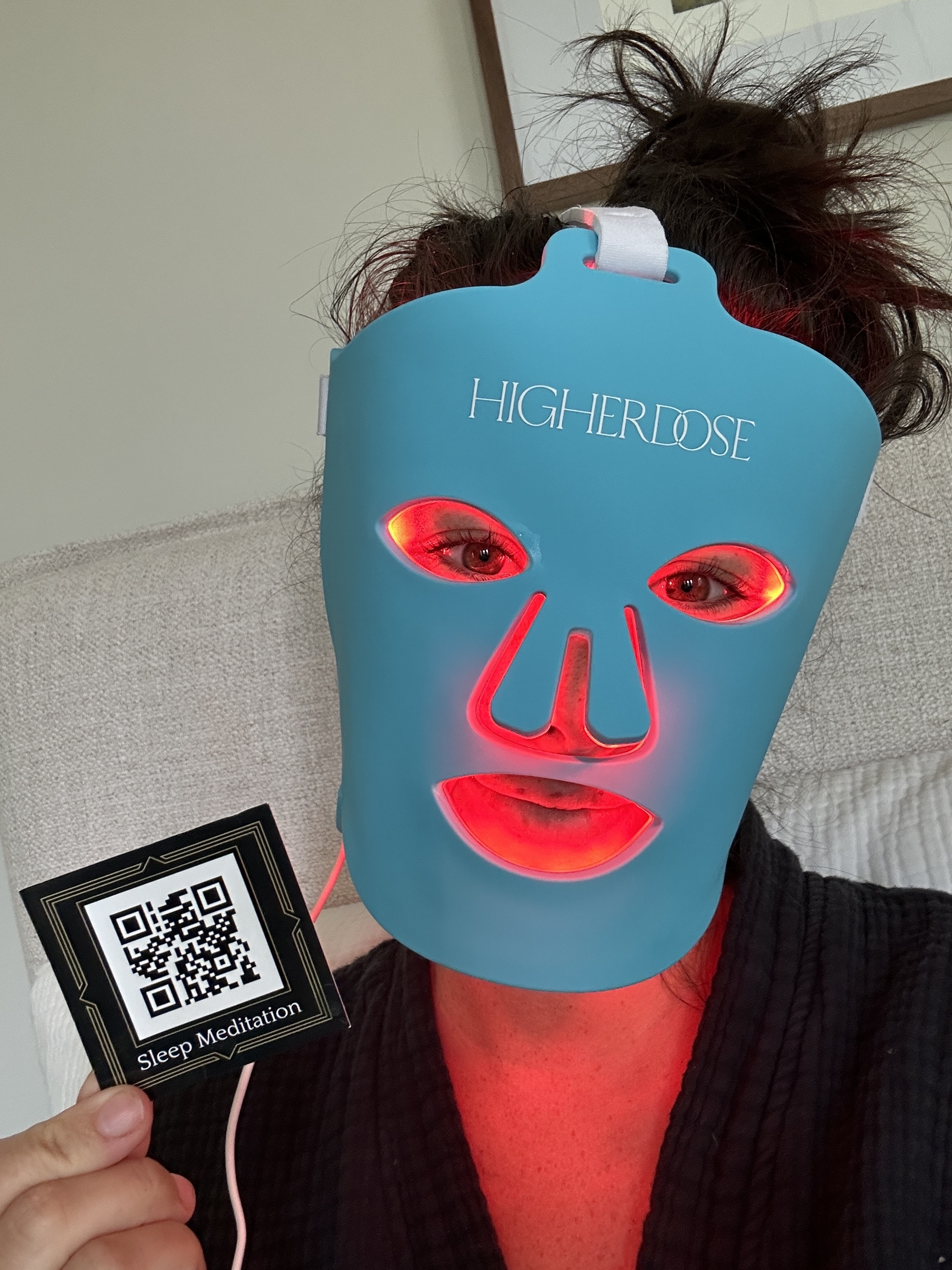 With the smell of fresh croissants wafting through the hallways, I awoke from my beauty slumber well rested and ready for breakfast.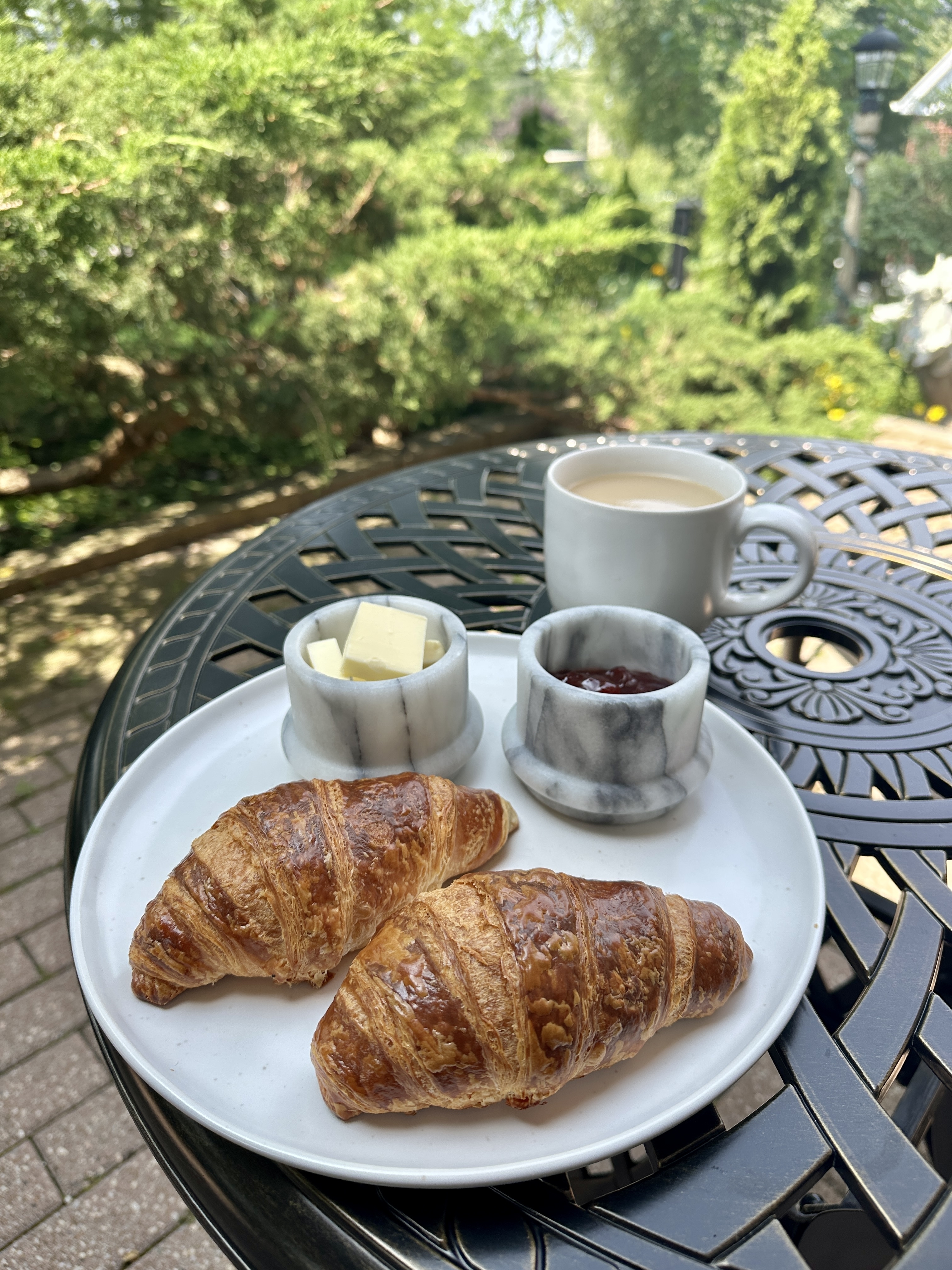 After a solo, picturesque breakfast on the terrace it was time for some self-guided yoga in the fitness studio.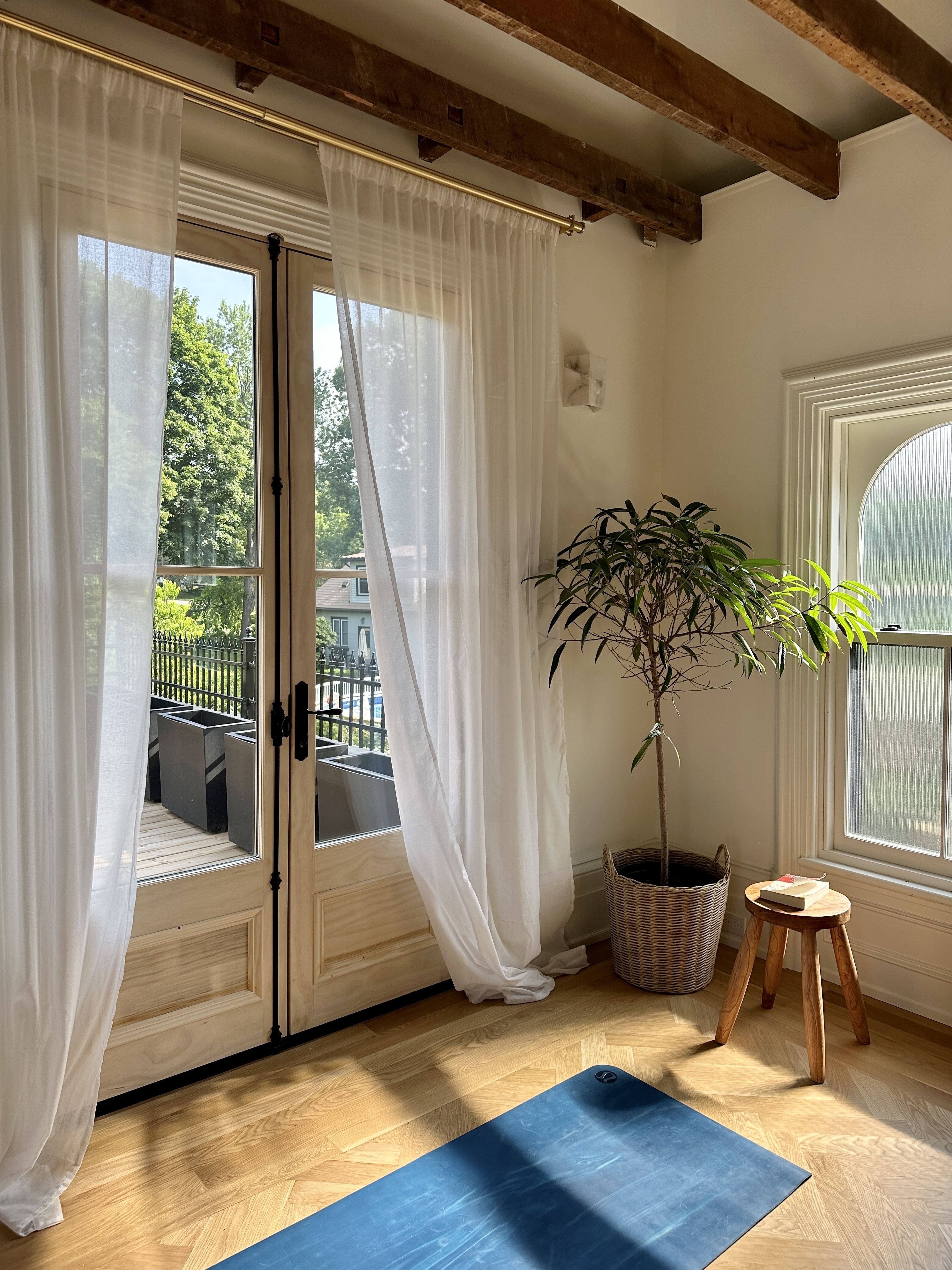 With a couple hours left before heading back to reality I decided to enjoy my personal spa all over again because... why not?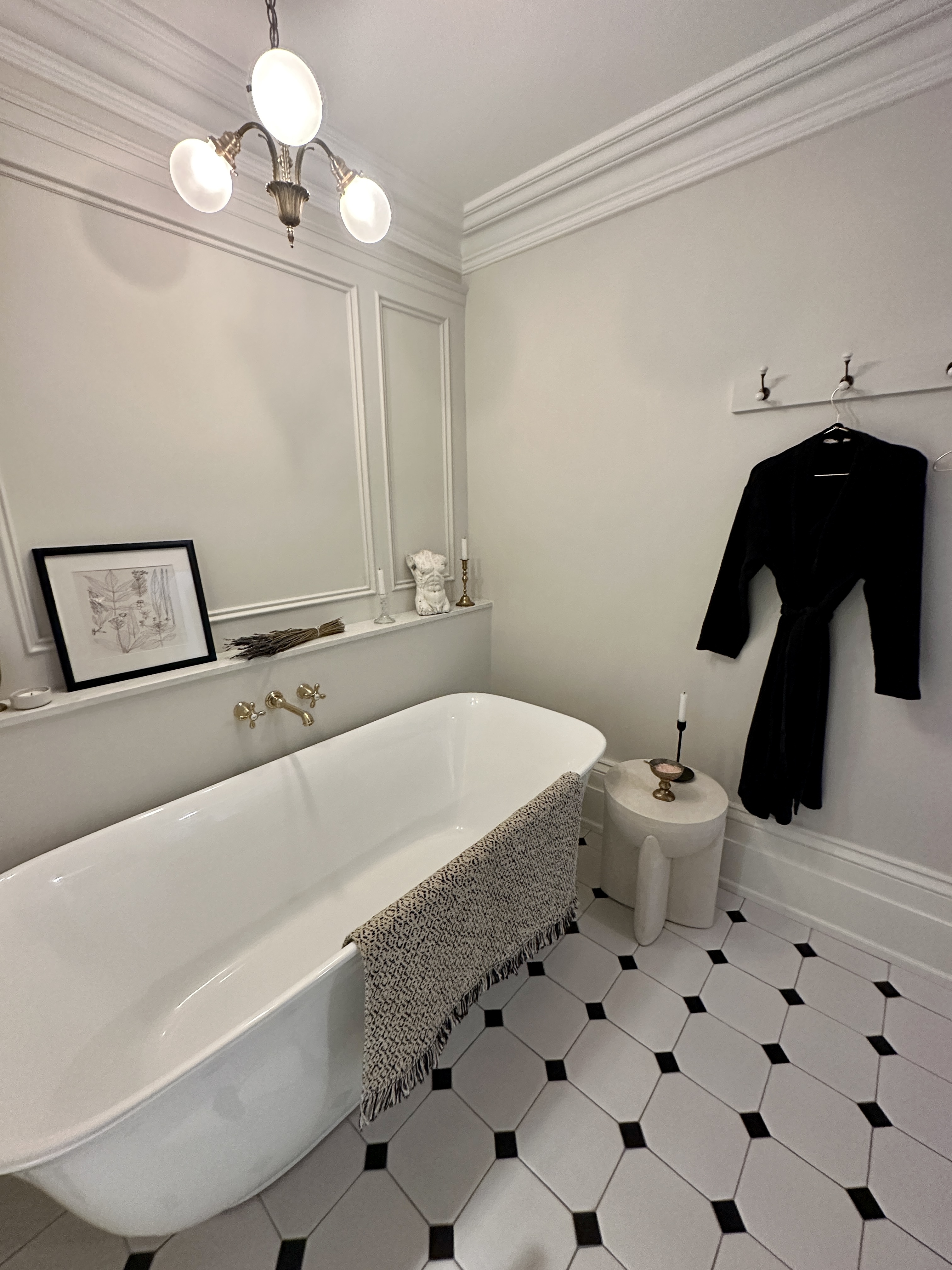 Alas, it was time for my perfect country spa getaway to come to an end...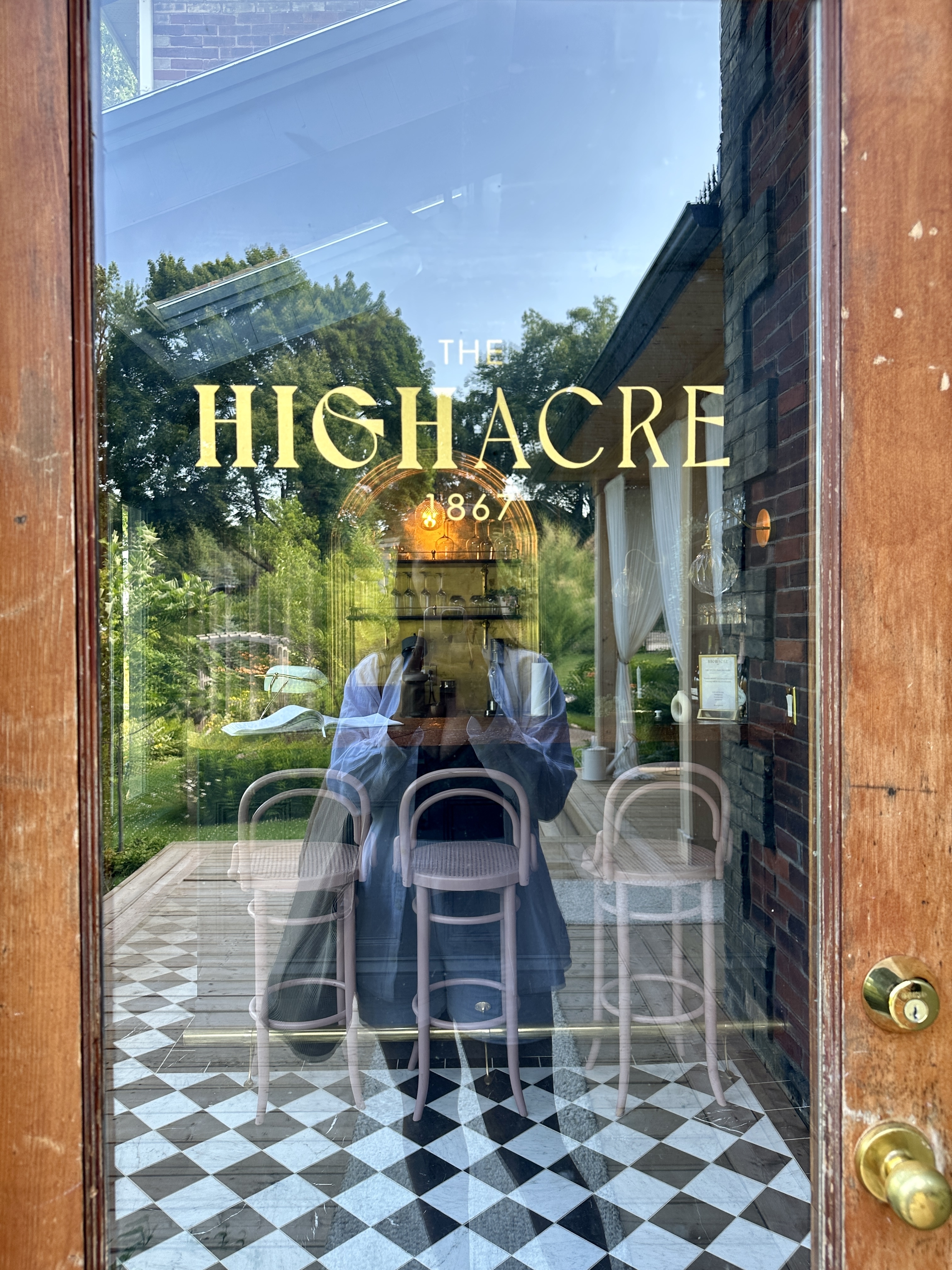 What are your favourite self-care tips to feel more relaxed? Let us know in the comments below.