Viola Davis Carrying Around Slippers In Her Purse At The SAG Awards Is The Most Relatable
She is us.
Viola Davis is a brilliant actor, an incredible speaker, a dedicated philanthropist, and tonight, she proved that she is all of us.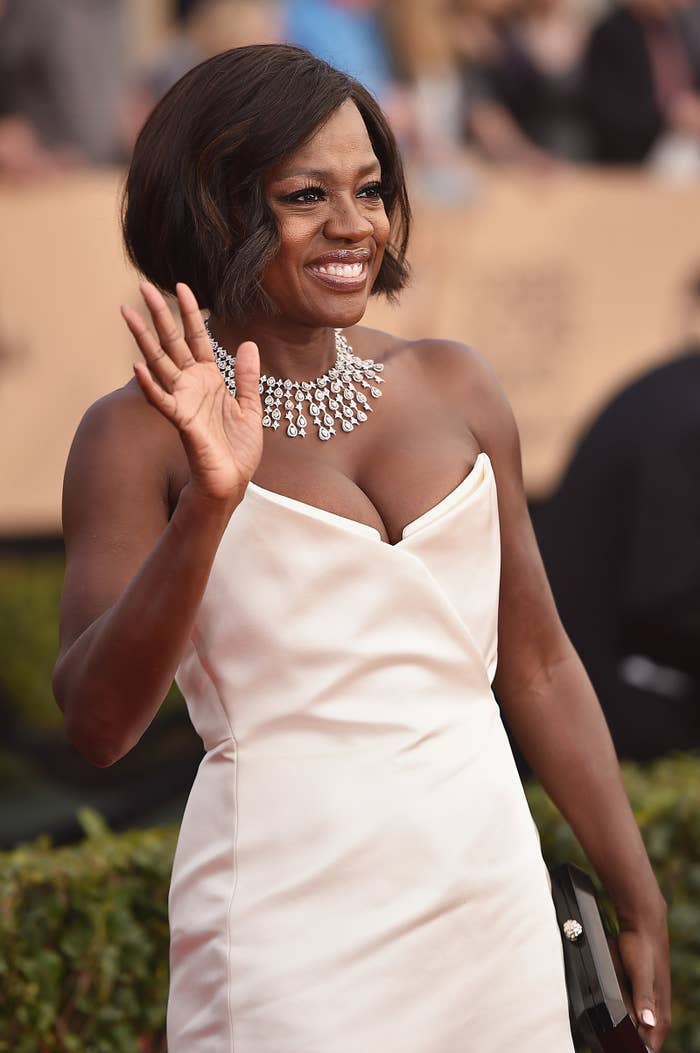 While being interviewed on the SAG Awards Red Carpet, Giuliana Rancic asked the Fences actress how her night was going:
Little did we know, we were all about to find out Viola's red carpet tricks for optimal comfort — foot spray:
She also showed us another random, but very important thing:
I just love that Viola Davis is walking around the SAG Awards with slippers in her clutch: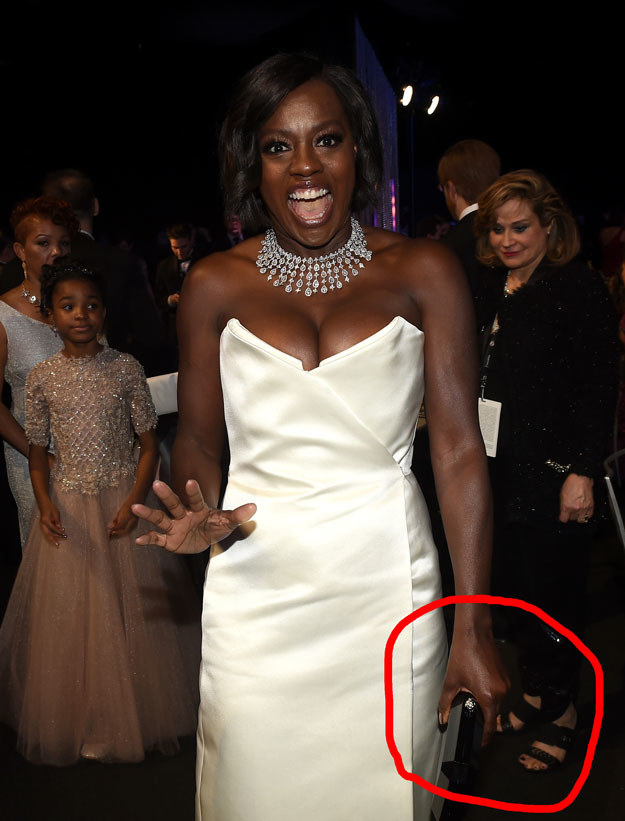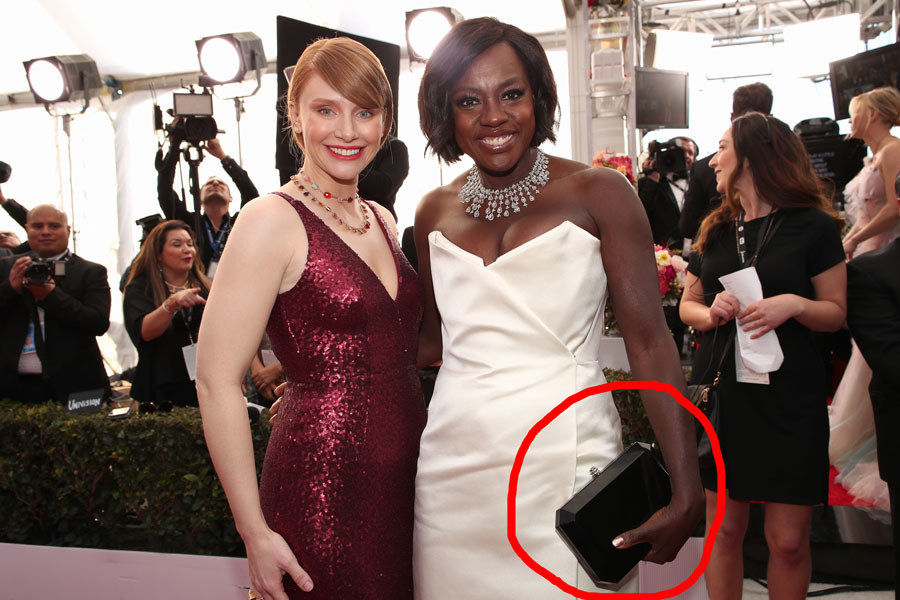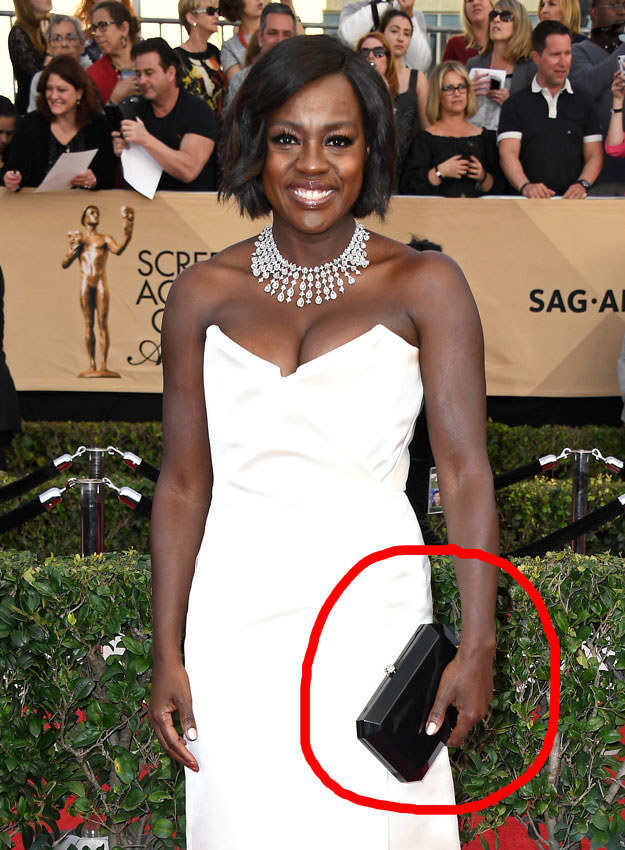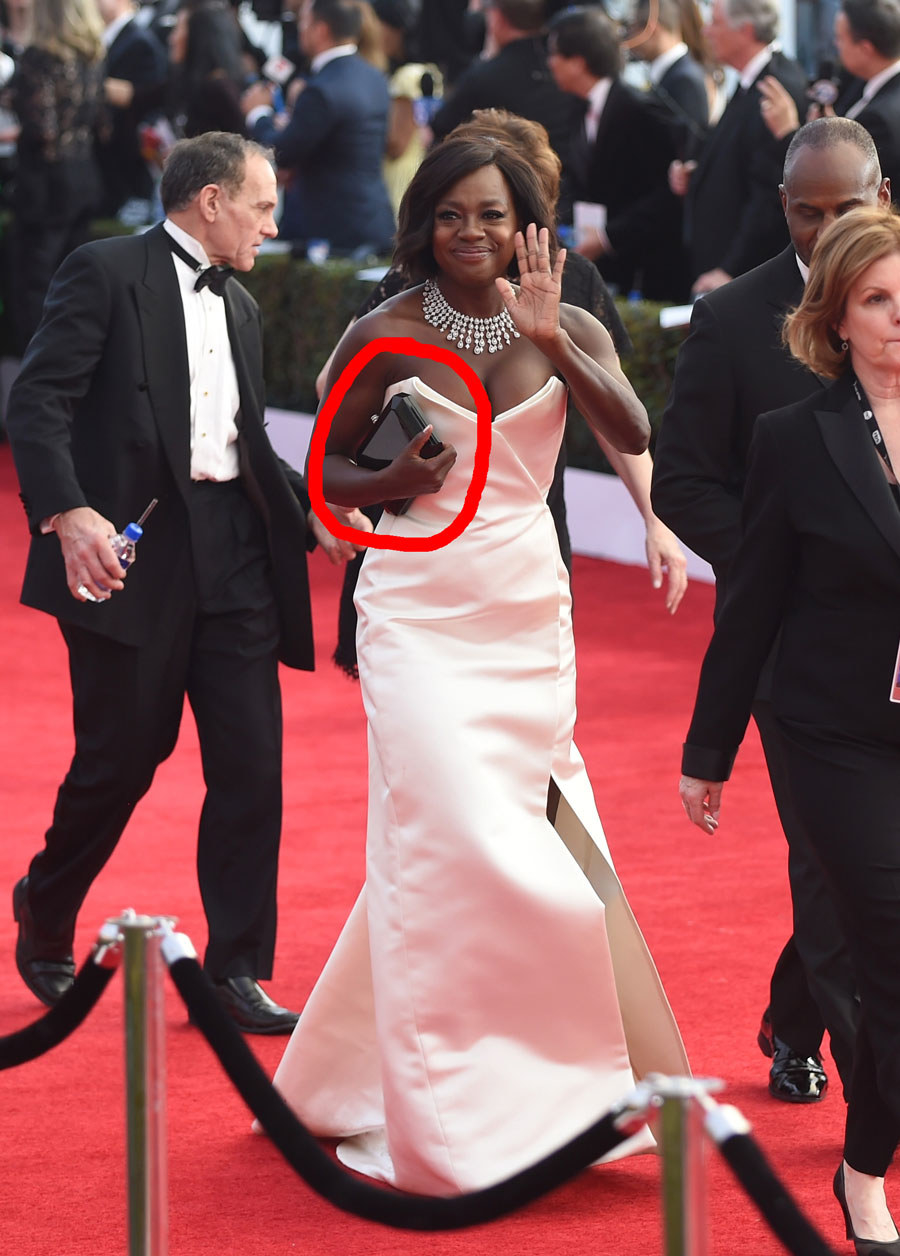 Stars — they're just like us!