21 Revealing Questions With Daniel Sunjata
The star of Graceland talks bulldogs, the Hubble telescope, and what life would be like as an undercover agent.
by
,
,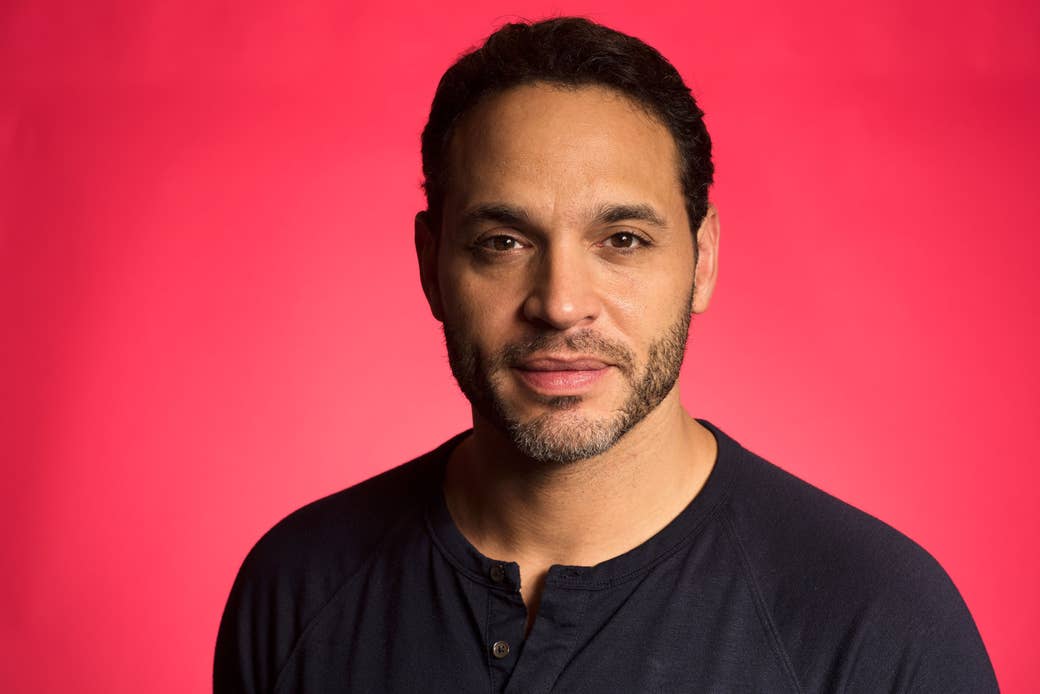 He's been in everything from The Devil Wears Prada to Rescue Me, but for the past few years, Daniel Sunjata has been starring as undercover FBI agent Paul Briggs on USA's hit show, Graceland. The veteran actor is used to jaw-dropping storylines on his show so he stopped by BuzzFeed LA and dropped some bombshells of his own (hint: he has never done karaoke).

1. What's the last book you read?

The Illuminated Rumi by Coleman Barks.
2. What's the last thing you googled?
The last thing I googled was myself. That's not even true but it sounds good! The last thing I googled actually was Pinterest. I wanted to see pictures of the universe and there's a lot of cool boards on Pinterest where there's great pictures from the Hubble Space Telescope and stuff. I'm a nerd.
3. What's your favorite thing to do on a Friday night?
Just get together with friends, chill, go out, have some adult beverages, relax.
4. What's your biggest pet peeve?
Unkindness.
5. What do you do when someone is unkind? Do you call them out?
I don't know if I necessarily call them out. I guess I just make a mental note: Oh, I know who I'm dealing with.
6. What's your go-to karaoke song?
I've never done karaoke. I'm not big on singing anywhere other than the shower.
7. What's your favorite drink?
That's a tough one. I like an old fashioned Arnold Palmer. It's refreshing.
8. Dogs or cats?
I gotta go with dogs. I mean I love dogs and cats, and I've had both, but right now I'm about a hair's breadth away from adopting a frenchie.
9. What are you going to name it?
I don't know, I'm gonna let the dog name itself according to its personality. But in my head, I've had an English bulldog named Banksy one of those so ugly that they're cute. I don't know if that will translate to the French bulldog species but we shall see.
10. FBI or DEA?
DEA — they probably have more fun.
11. Dating in the workplace: Yay or nay? Especially when you're both agents.
Nay. Dating in the workplace for me is a huge nay. I've had a personal rule about no romantic involvements with people that I work closely with ever since I was in grad school at NYU. Just always seemed like a bad idea — if it goes south, it affects the entire environment.
12. What would be the most difficult part about being an undercover agent?
Keeping all of your lies straight and knowing that if you weren't able to, the consequences would be disastrous. The fallout for a bad performance as an undercover narcotics agent is probably death if the person you're dealing with doesn't believe you. For me, it's like a bad review — and I've had plenty of those so I'm good.
13. What would be the coolest part about being an undercover agent?
Probably the awe and the fascination people who happen to know that's what you do would have with your job. Like, "Oh my god so what's it like to be a spy?" That would be kind of cool, you could make up all kinds of stories and they would just have to believe you.
14. Which character on Graceland would you be most afraid of IRL?
I guess my character, Paul Briggs, 'cause out of all the characters on the show, he has proven that he travels far to the left and far to the right of the mean of moral ambiguity. The tightrope walk, he dances on both sides of it, and has done some pretty dark things.
15. Which actor on Graceland would make the best spy IRL?
I'm gonna have to go with Vanessa Ferlito — I think she'd be the best real life spy. She's a bad chick, you don't wanna mess with V.
16. Which TV or movie spy would you want to be IRL?
I think it's about time for a biracial James Bond. Some biracial James Bond action wouldn't be so bad.
17. Are you nominating yourself?
I'm nominating myself. I don't look bad in a suit — why not?
18. What is Paul Briggs' theme song?
"Stones Start Spinning" by David Darling.
19. Do you think it would be harder to be tortured or to be the one torturing others?
I'm pretty sure it'd be harder to be tortured than to be the torturer though I can't imagine that either variables in that equation can walk away with all of their humanity intact.
20. Who would be a scarier boss, Miranda Priestly or Paul Briggs?
Miranda Priestly, I don't think Paul's a very scary boss.
21. Would you rather be an undercover agent, your life constantly on the line, living in the Graceland beach house or would you rather live in Elvis Presley's Graceland estate, but you can't leave for 10 years?

I'd rather be living in the Graceland of our show. I've actually heard that people have gone to see Elvis' Graceland it's really not that impressive. Ten years — you know you'd end up like Howard Hughes, going crazy.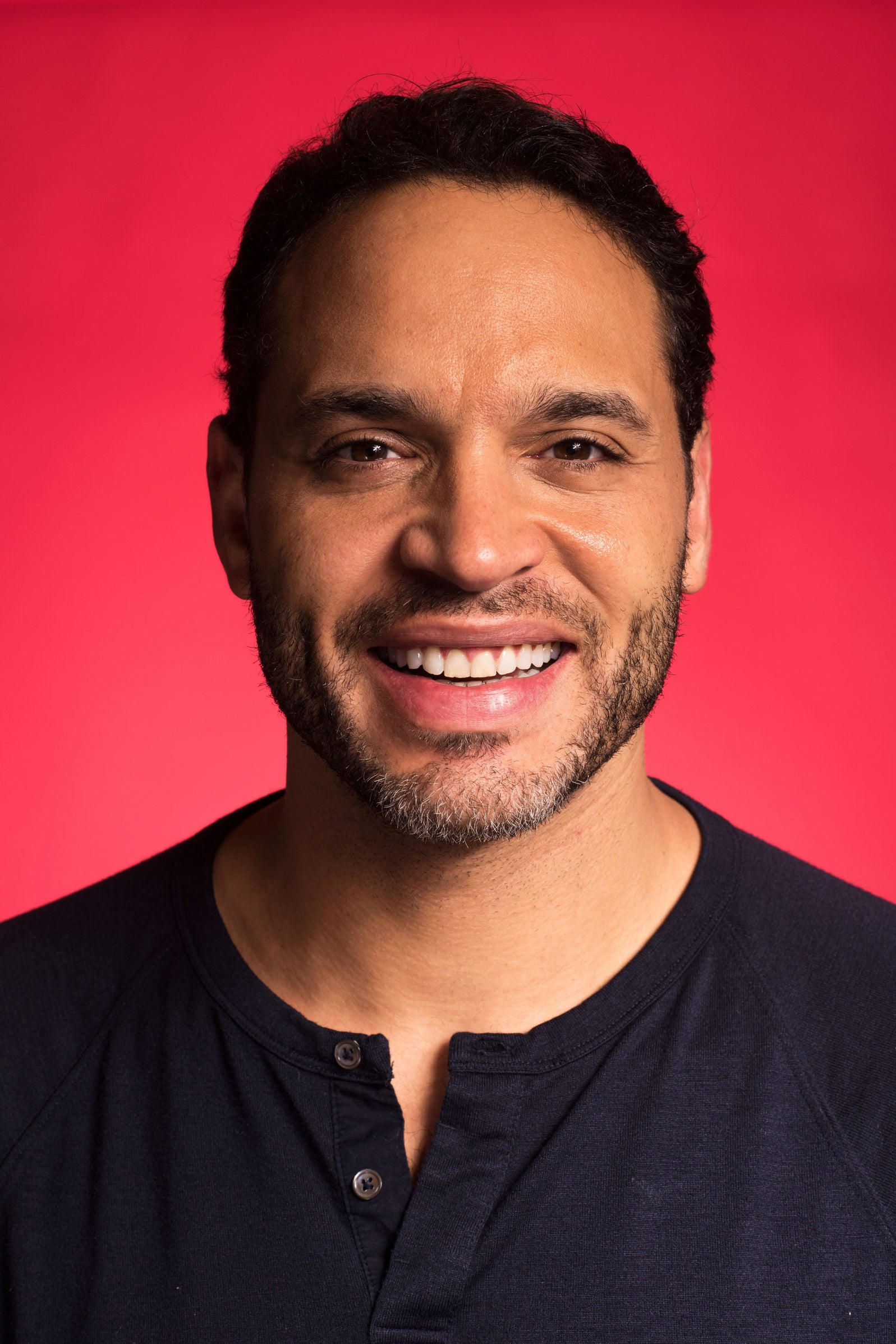 You can watch Graceland Thursdays at 10 p.m. on USA.