People Are Absolutely Losing It Over Pink's AMAs Performance Off The Side Of A 34-Story Building
HOLY SHIT.
If there's one thing we know about Pink (besides the fact that she's a legendary badass), it's that the singer KNOWS how to serve a damn good performance.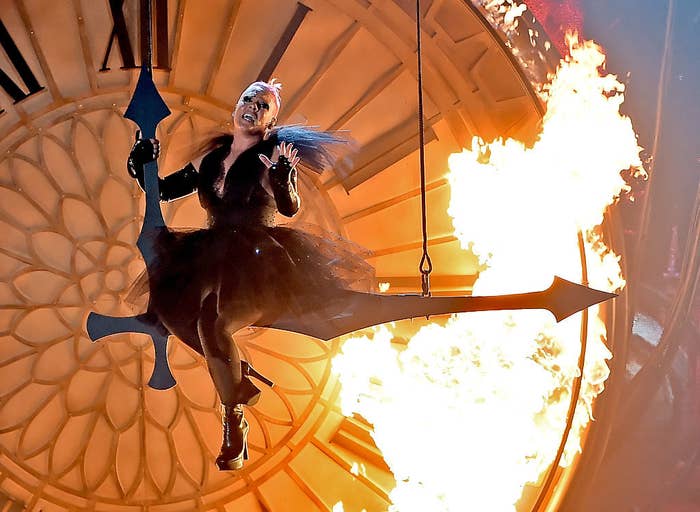 I meeeean, she's literally ALWAYS in the air.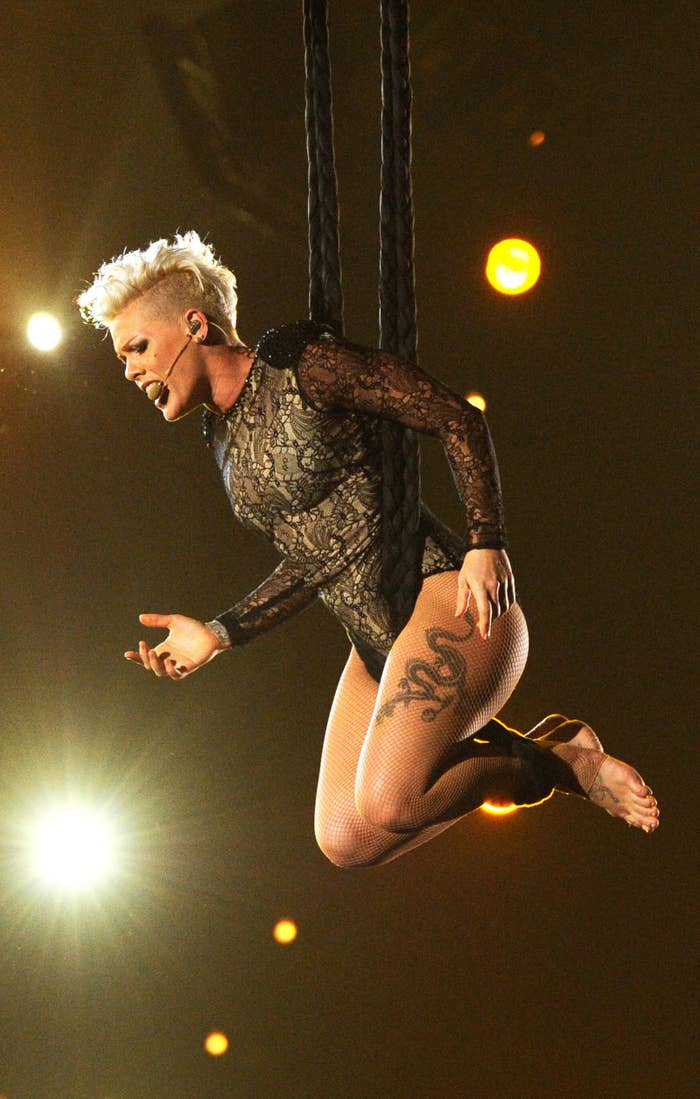 She's the aerial goddess of our time!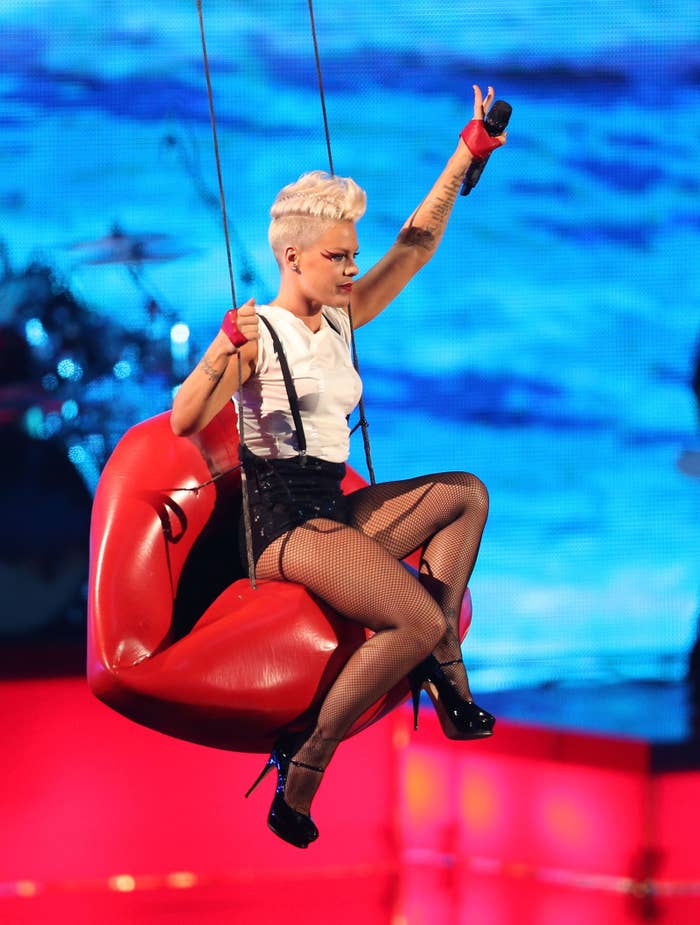 Well tonight at the 2017 American Music Awards, she just out-Pink-ed herself by performing her song "Beautiful Trauma" while being suspended off the side of the 34-story J.W. Marriott hotel in Downtown Los Angeles...
...and I'm STILL shaking.
I cannot get over how insanely beautiful/crazy/intense/unreal it was.
And by the looks of it, neither can Twitter:
A few days ago, Pink posted a video on her Instagram account expressing her fears over the performance.
I'm just afraid I'm going to get up there and be like, "I don't know if I can do this." I don't care about heights, I just care about being able to actually breathe up there. I feel the fear this time. This is nothing you can prepare for. This is by far the craziest, most insane thing I've ever attempted to do. This is the first time that I've ever panicked.
But I think it's fair to say... GIRL NAILED IT.
THE QUEEN OF FLIGHT, EVERYONE!