Britney Spears did so much more than just ~attend~ MTV's 2016 Video Music Awards. Girl came READY.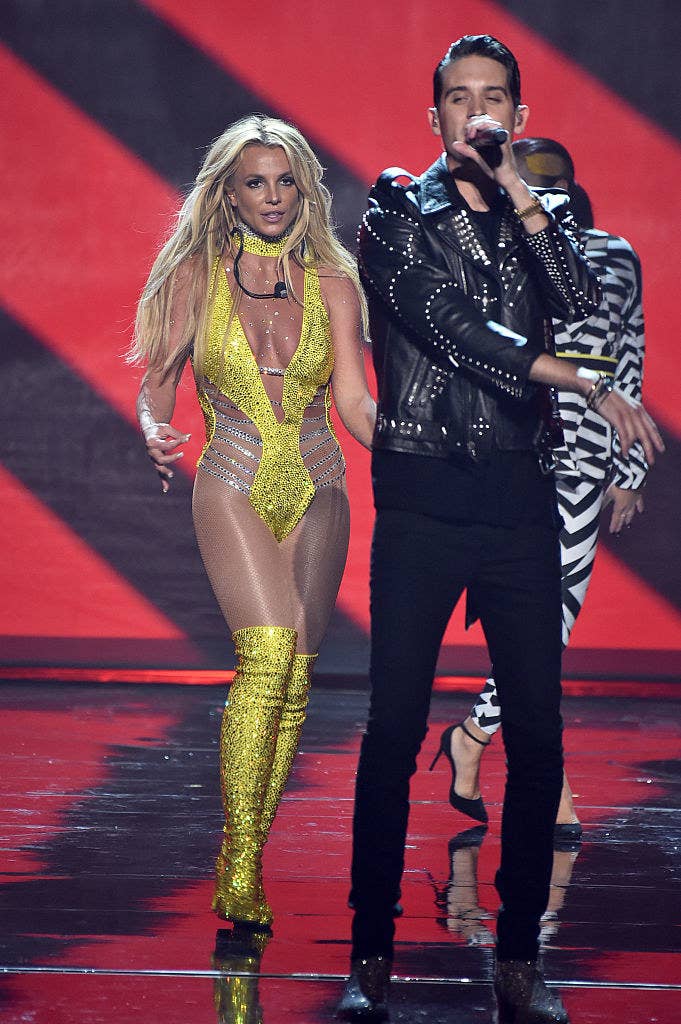 Dressed in a yellow number fit for the goddess that she is, the queen of pop put on a show that left just about everyone in the audience — and us fans at home — PARCHED as shit.
Like seriously, somebody please bring me some water because I'm about to pass out.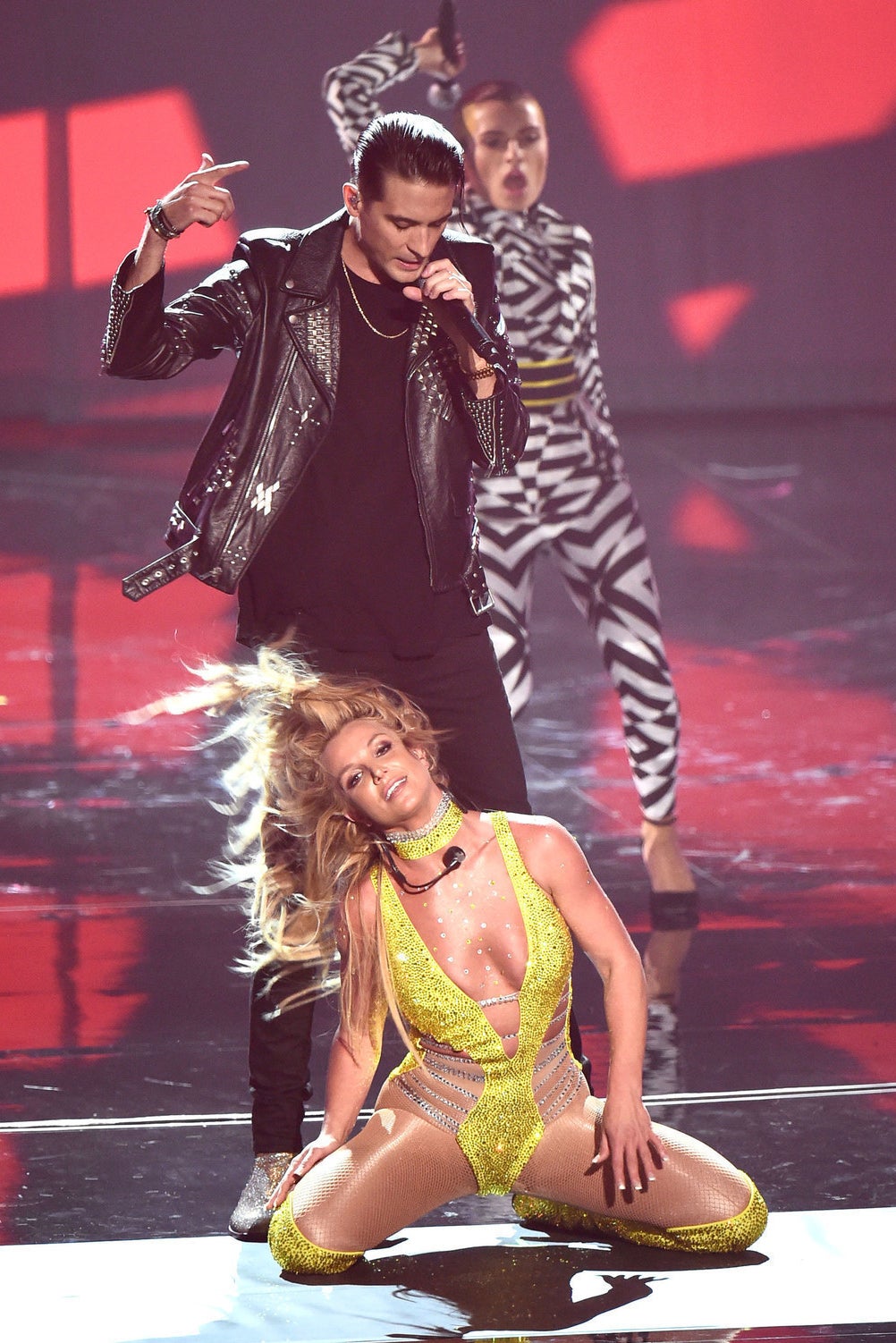 And clearly, I am not alone...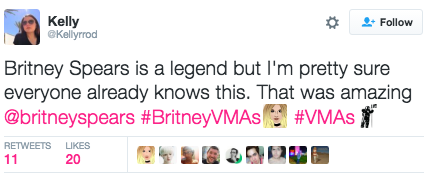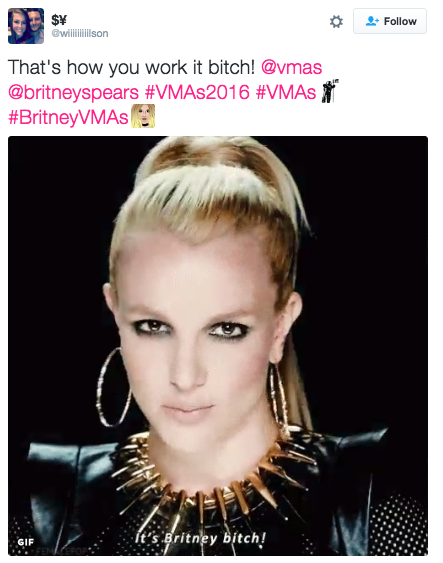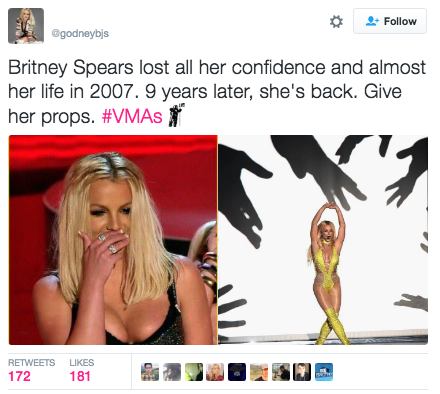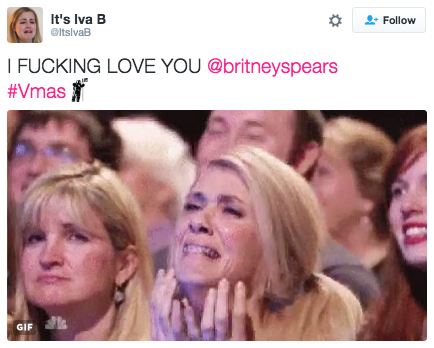 CONGRATS, BRIT!!!!