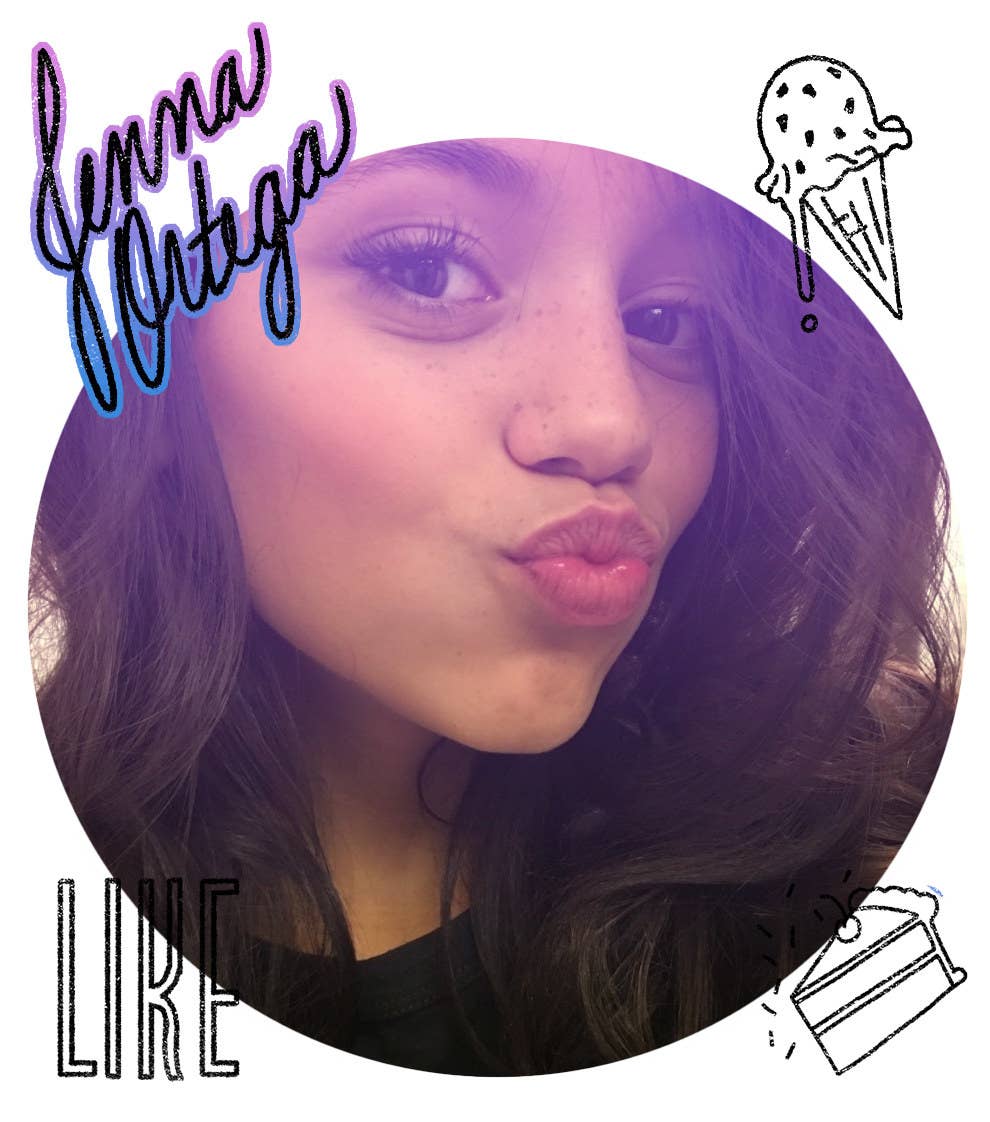 1. What's the first thing you do when you wake up in the morning?
Brush my teeth — I hate morning breath!
2. When you walk into an ice cream shop, what do you typically order?
Chocolate fudge brownie, chocolate chip cookie dough, basically anything with chocolate.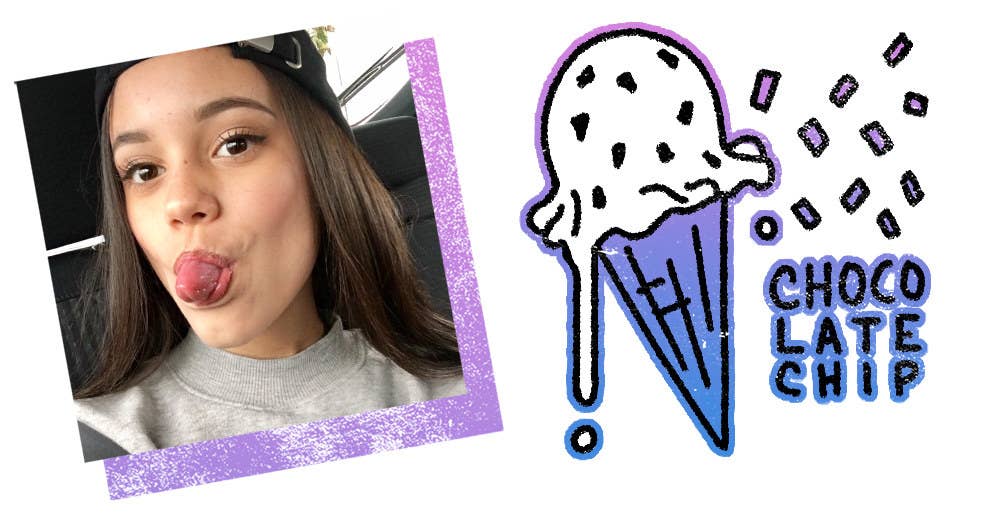 3. What's the one word you are guilty of using too often?
"Like."
4. What is the last thing you searched for on Google?
"Map of the middle east" (homework).
5. Who is the last person that called or texted you?
My friend Callie!
6. What's the wallpaper on your phone and/or computer?
Palm trees from the Coachella Valley (my home).
7. What was the last awkward situation you were in and how did you handle it?
There was this girl who said she was from my elementary school and tried to talk to me about the memories we shared and how we used to be super close — we went to different schools. I laughed it off and told her she might've mistaken me for someone else, but she insisted it was me and we needed to hang soon!
8. What is your TV guilty pleasure?
Food shows! I want to learn how to cook, so I watch those when I'm by myself.
9. What's the first CD you bought?
Bruno Mars — Doo-Wops & Hooligans.
10. And what music are you currently listening to?
Love R&B right now...
11. What is the one food you cannot resist?
Chocolate cake! It is my absolute favorite. Can you tell I'm a chocolate lover yet?
12. What movie makes you laugh the most?
13. What toppings do you like on your pizza?
Jalapeños, because I love spicy foods.
14. What drives you absolutely crazy?
Two-faced people.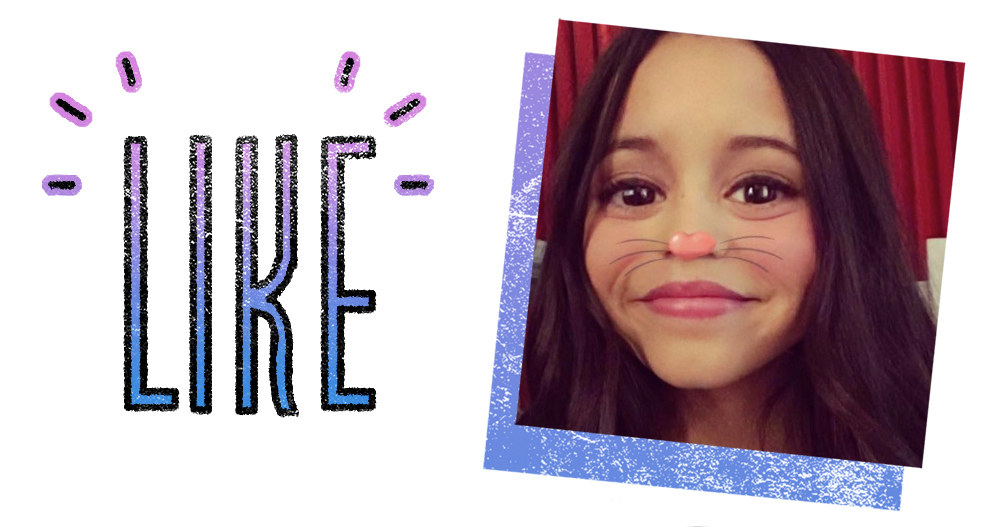 15. What was your first online screen name?

cali_luv_24
16. What's the last thing you copied & pasted on your phone?
A photo.
17. What's one word that you can't stand?
Moist!
18. What's your favorite emoji?
The one face sticking its tongue out!
19. Pick one: Kittens or puppies?
Puppies!
20. New York or Los Angeles?
New York.
21. Twitter or Instagram?
Instagram all the way.
22. Bacon or Nutella?
Neither! I've never had Nutella and I don't like bacon!
23. Britney or Christina?
Do I have to choose? I love them both for different reasons.
24. Coffee or tea?
Coffee. I don't really drink it, but I love the smell and coffee-flavored ice cream.
25. NSYNC or BSB?
NSYNC.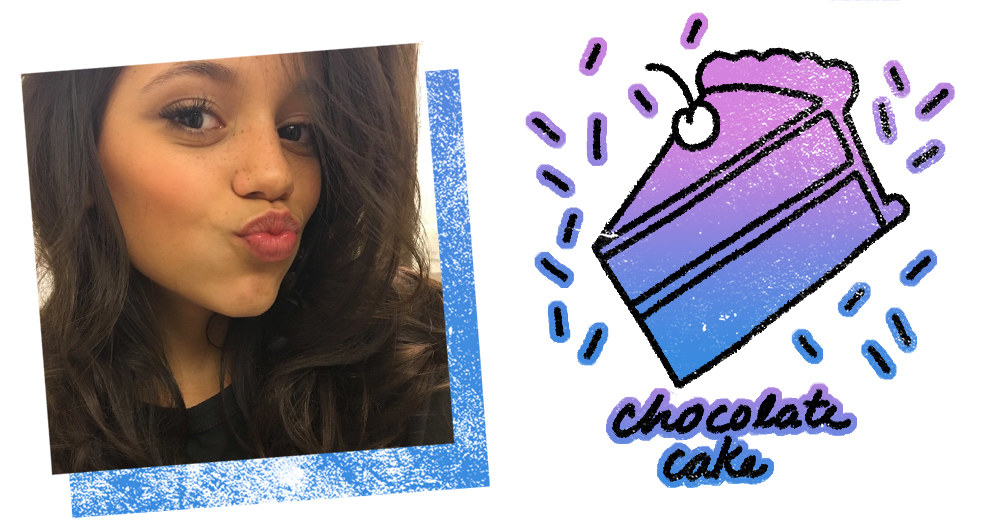 26. 2 a.m. or 2 p.m.?
2 a.m.
Rihanna.
28. Favorite Netflix series?
Stranger Things
29. Hannah Montana or Lizzie McGuire?
Hannah Montana.
30. And finally: Tell us a secret.
At a sleepover, I took my friend's deodorant bottle and replaced the deodorant with butter. To this day, she still doesn't know it was me!


The season two premiere movie-event of Stuck in the Middle — Stuck in the Waterpark: The Movie — airs Feb. 3 on the Disney Channel!