Over the weekend, Kourtney Kardashian and Travis Barker got married for the third — and seemingly final — time.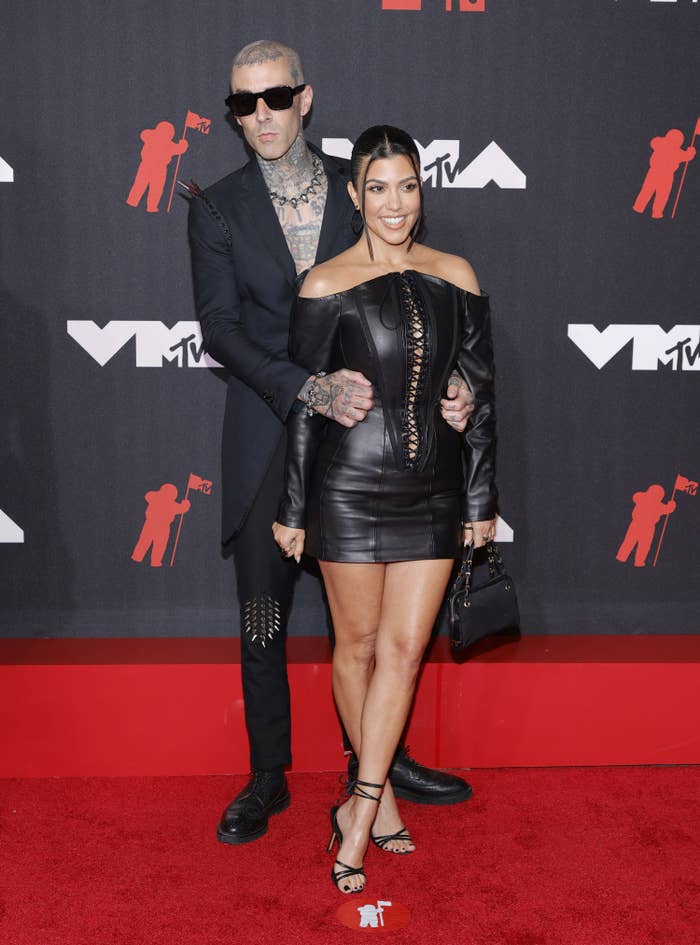 Straight out of a fairy tale, the intimate ceremony took place at a medieval castle in the village of Portofino, Italy, on Sunday.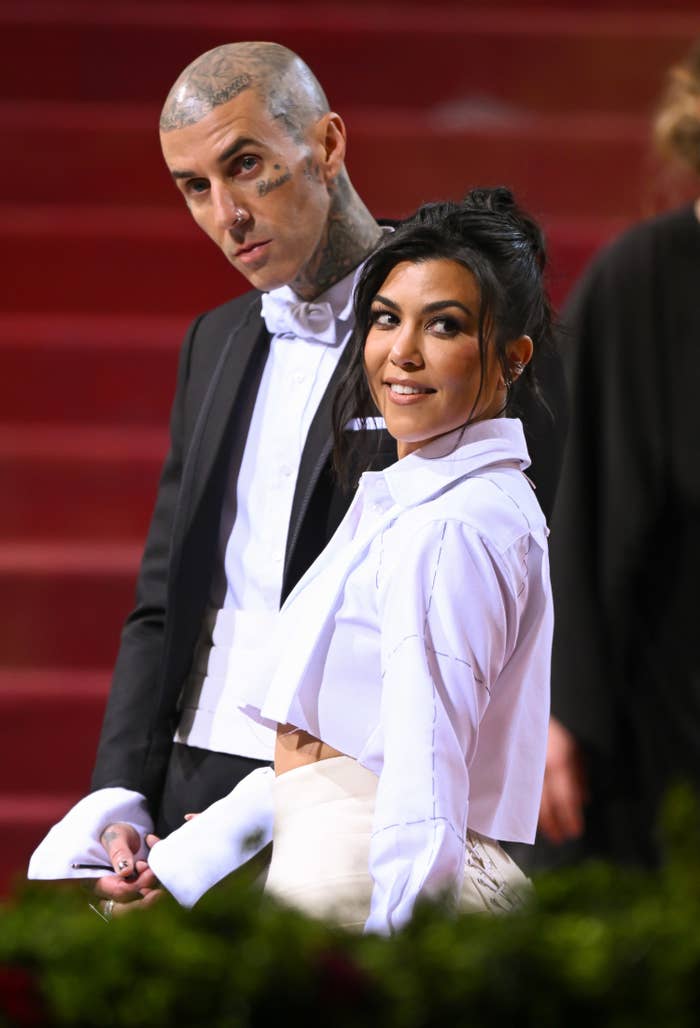 And this time around, unlike at the last two weddings, Kourtney and Travis were joined by some of their closest friends and family members, including Kourt's mom, her sisters, and her three kids.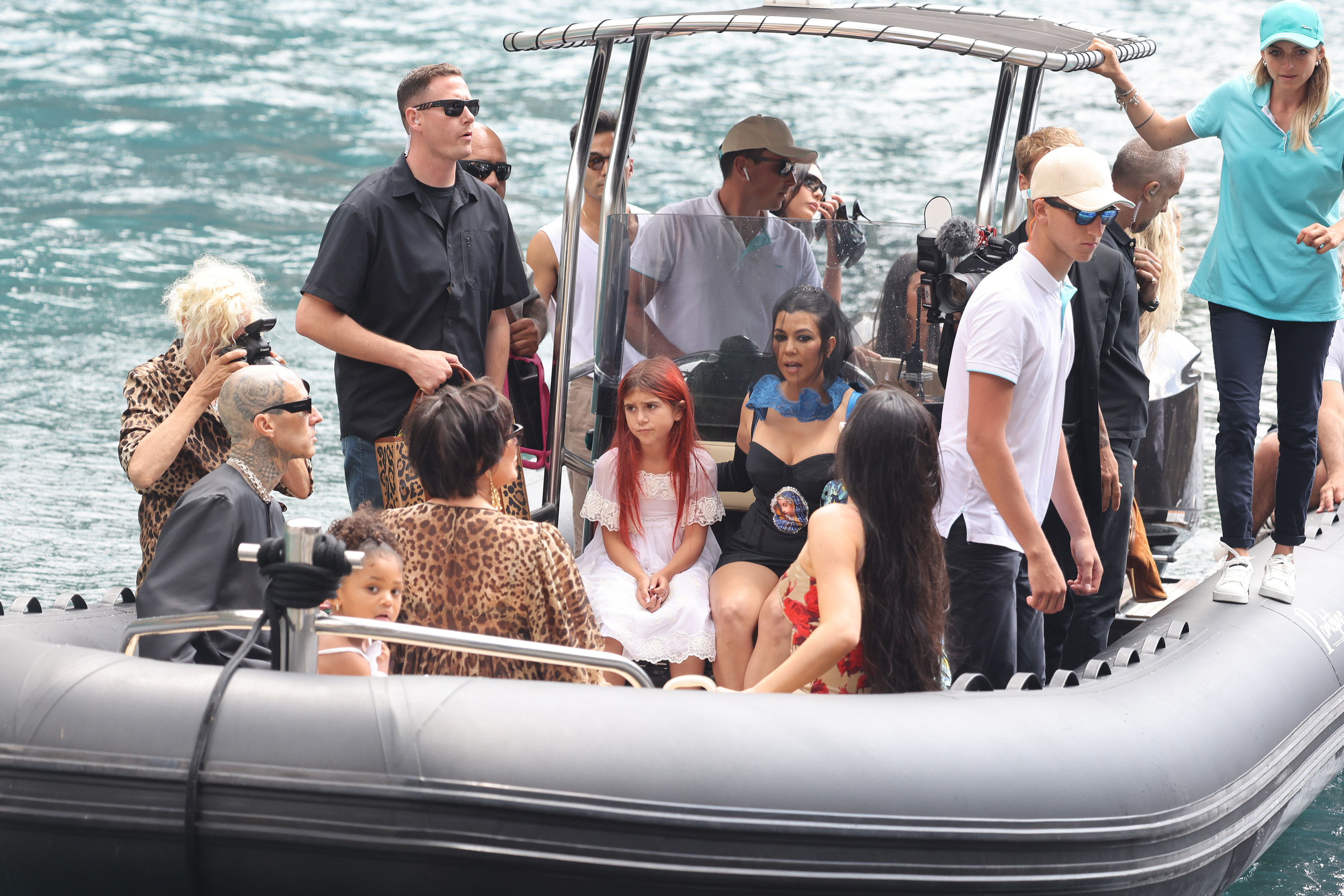 Things seemed incredibly relaxed throughout the night as a bunch of the guests filmed and posted tons of behind-the-scenes footage from the reception — something typically unheard of with the Kardashians, who tend to reserve insight into their large-scale events for their reality show.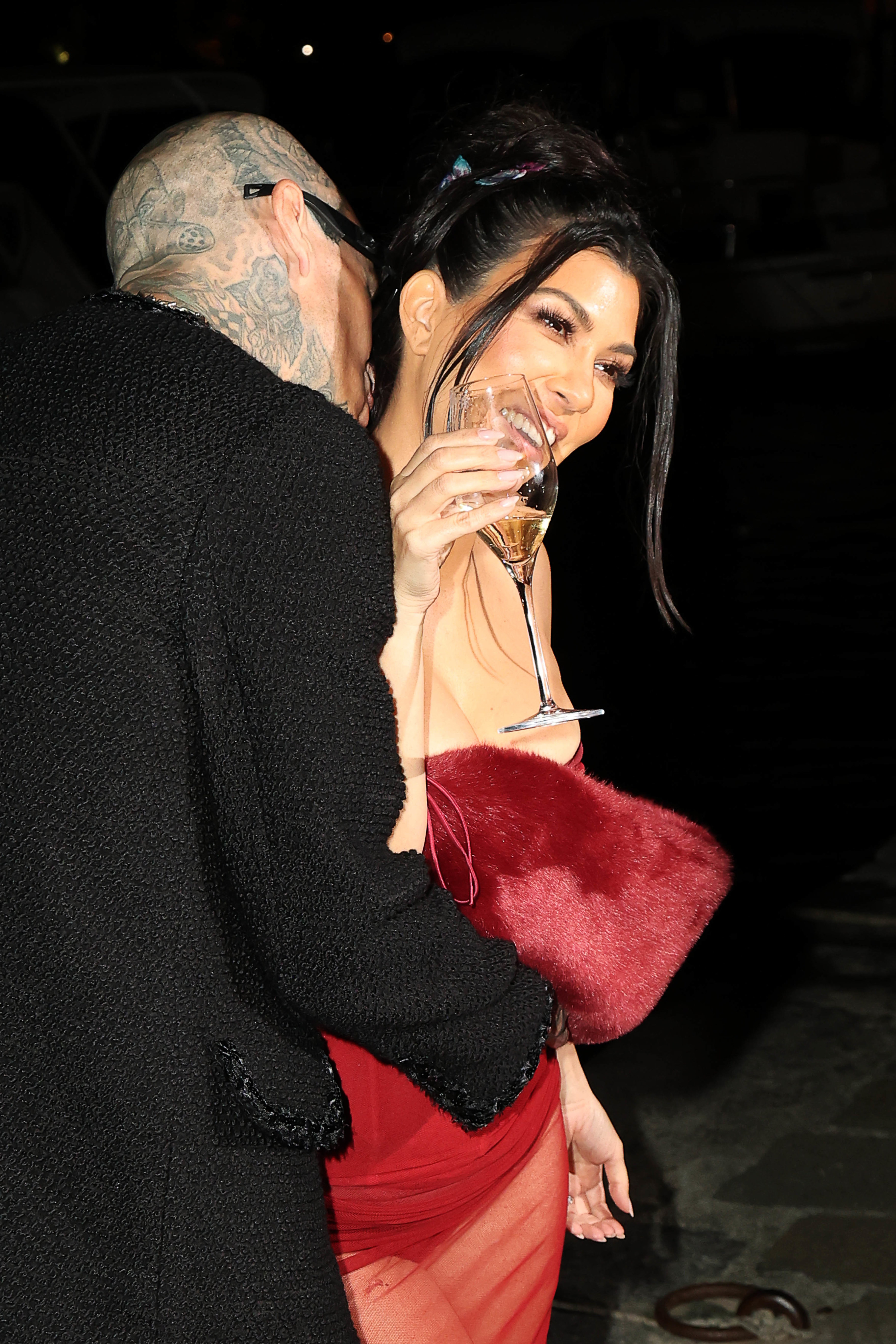 Travis's daughter Alabama, for example, literally went live on Instagram at the afterparty and filmed her dad and new stepmom as they cozied up on the dance floor.
But one particular video from inside the wedding, shared by Kourt's sister Kylie Jenner, has attracted a ton of attention online since it was shared on Sunday night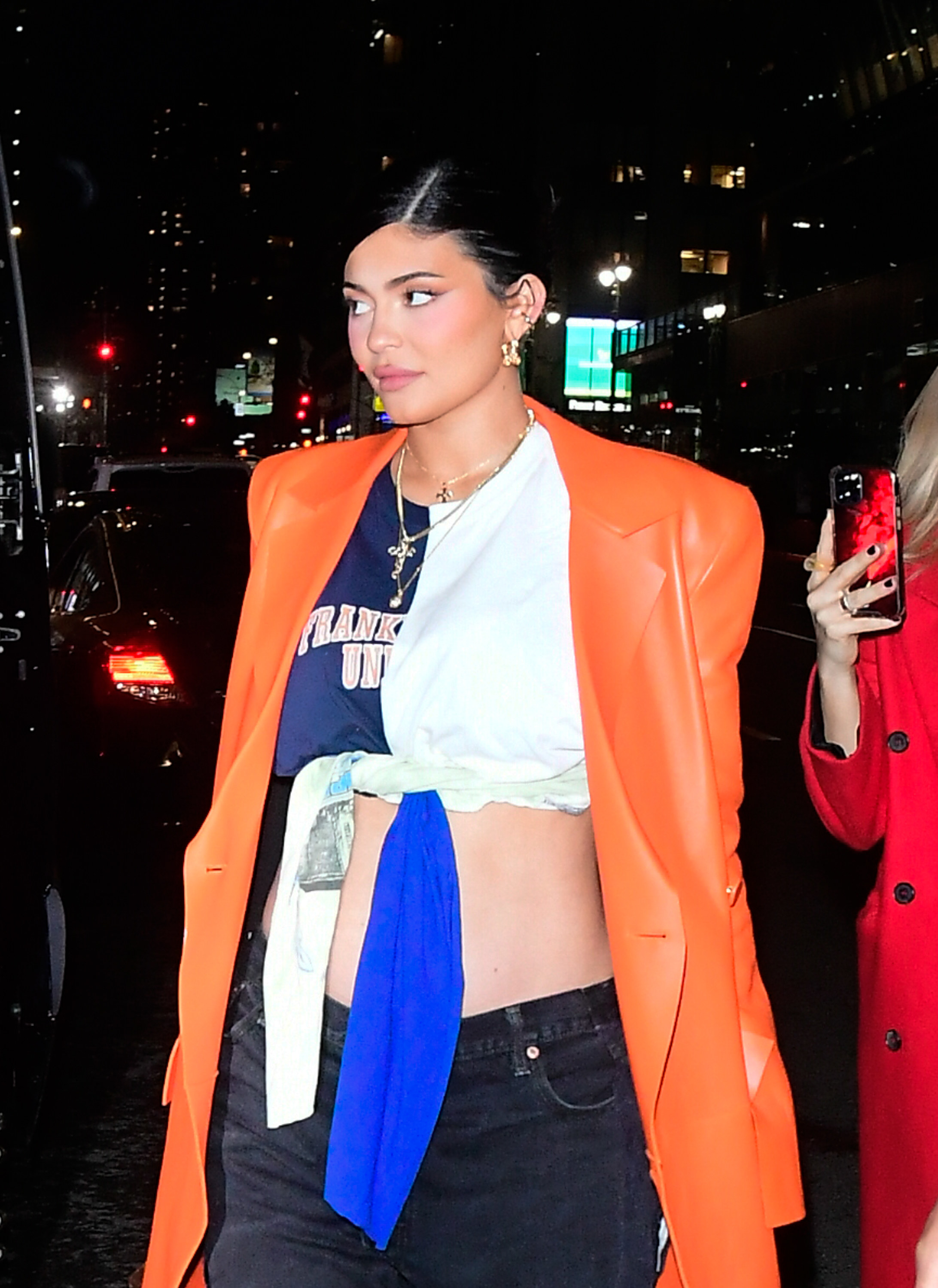 Kylie, who was noticeably active on social media over the weekend as she documented much of the event on her TikTok page, posted a short clip of the food stations at the wedding.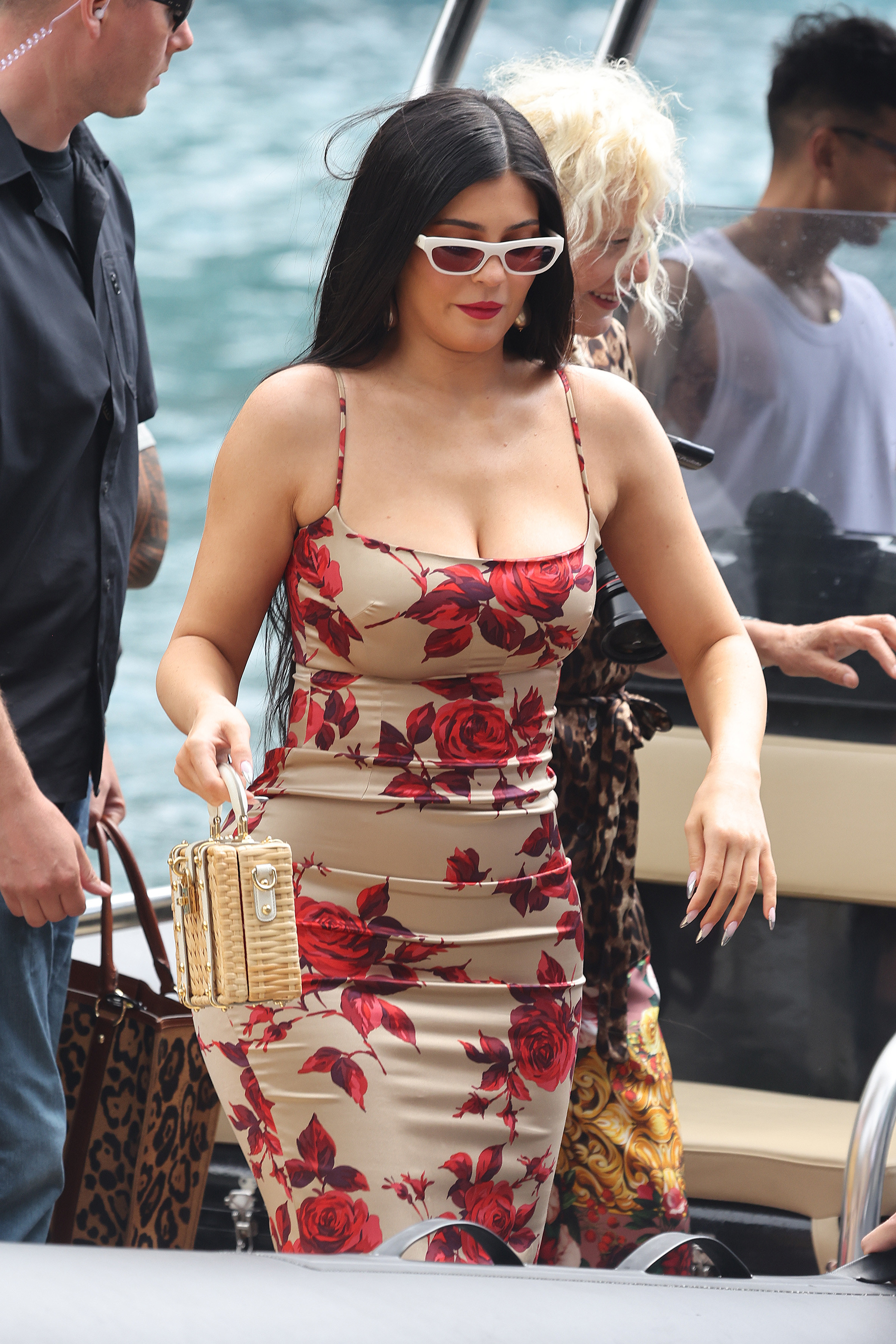 She filmed a barrel of pasta being served on lavish Dolce & Gabbana plates, keeping in line with the rest of the wedding attire.
However, what's taken several fans by surprise is the noticeably small portion size, with each plate in Kylie's video containing a minuscule amount of pasta placed perfectly in the center.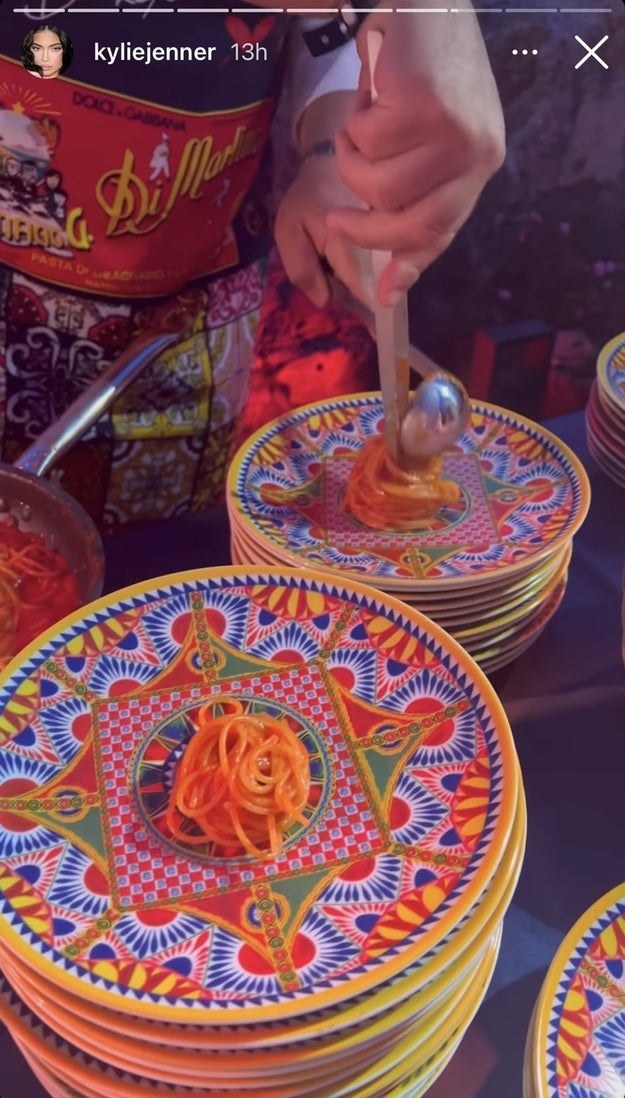 Drawing attention to the sizing on Twitter, one person wrote: "the pasta portion size at kourtney kardashian's wedding is the one of the saddest things i've ever seen," alongside a screenshot of the food.
The tweet quickly went viral, receiving over 350,000 likes and tons of comments in agreement.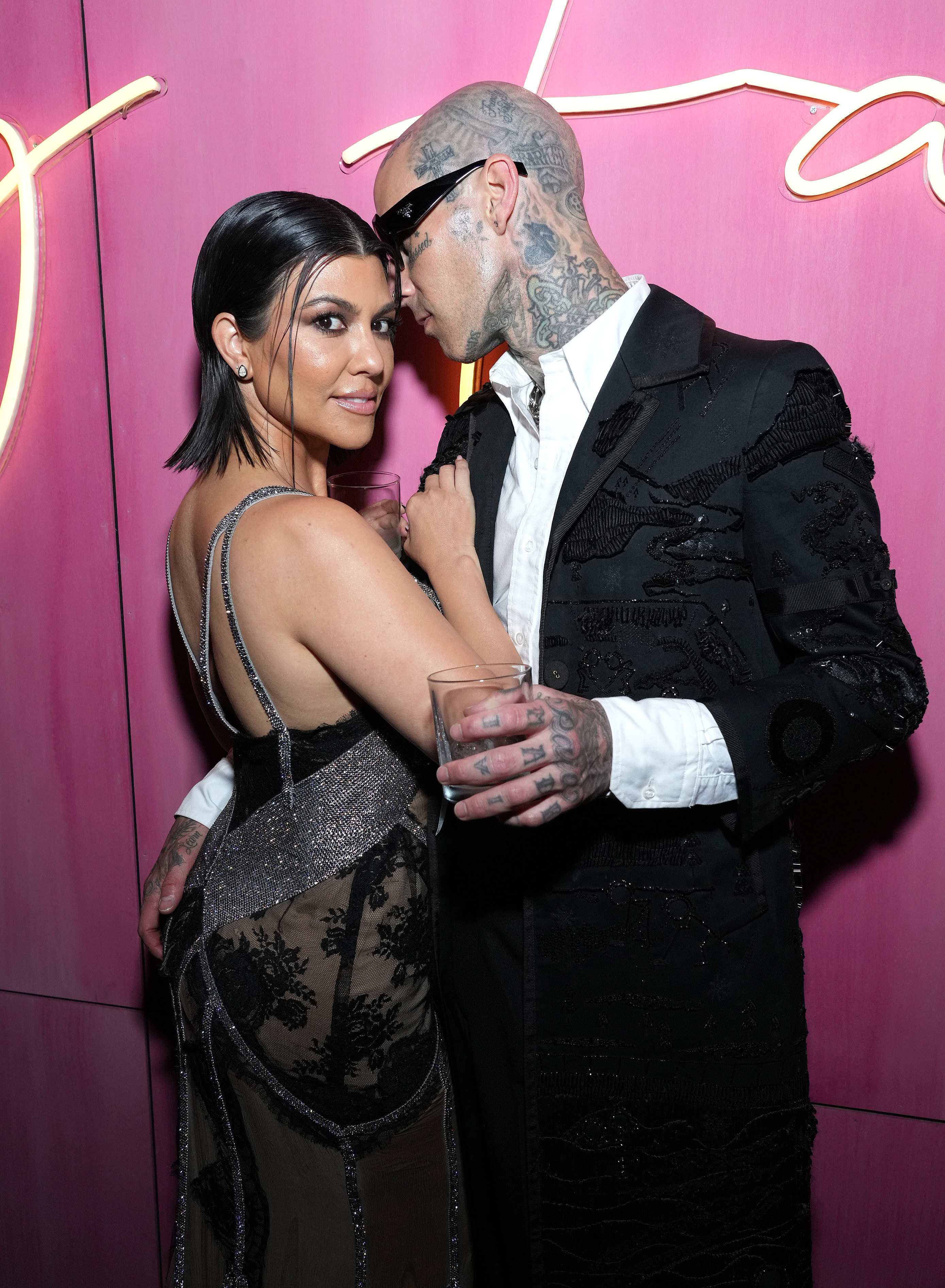 "this is a joke…… right," one person wrote.
"I've never seen someone do shots of pasta before," quipped another.
However, some users were quick to point out that these portion sizes seem typical of gourmet cuisine, where multiple dishes of smaller sizes are served.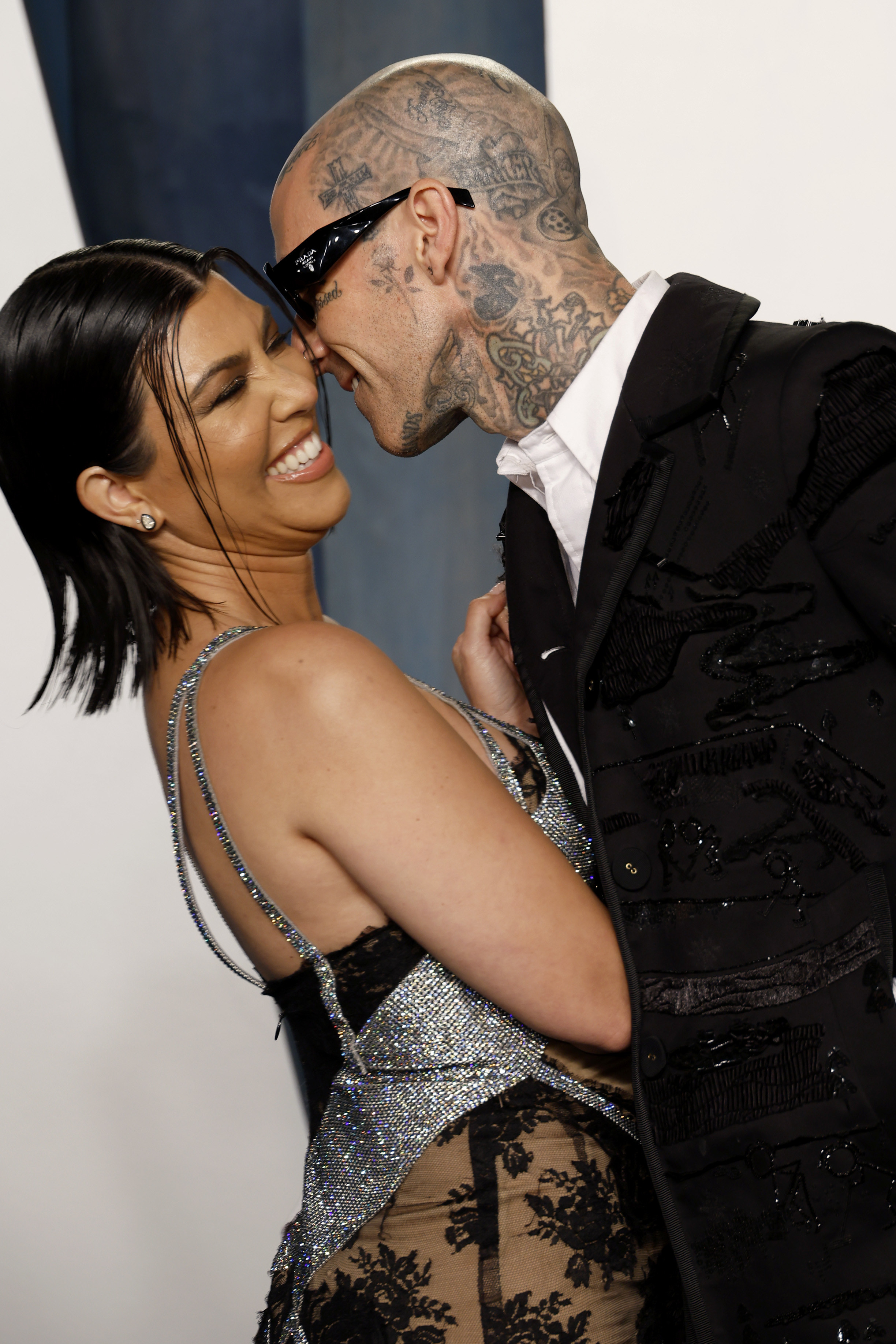 "It's called gourmet cuisine, here in Italy most of luxury restaurants are on this wave," one person wrote.
"Of course there's not a lot on one plate. The point of this kind of meal is that you try 10+ different dishes. It's not a wave, that's how it has been for decades," another wrote.
Well, despite Kylie's video having sparked a divided reaction, her flurry of TikToks shared throughout the night had a much more overwhelmingly positive response.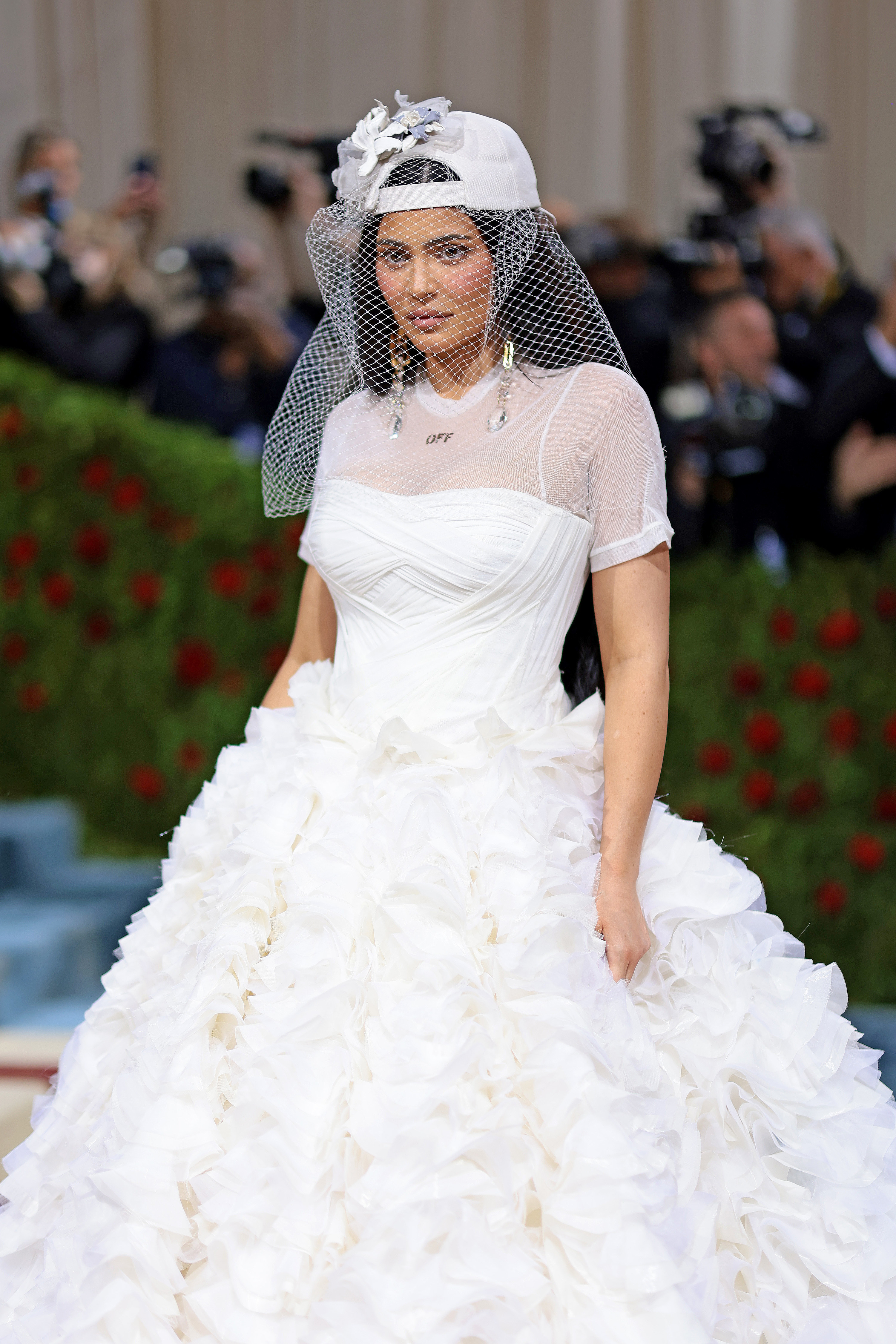 In fact, fans were surprised to see the young mogul effortlessly posting raw footage during the event, especially given that she and her sisters are known for their polished social media presences.
Posting a video with her sister Kendall, Kylie sipped from what appeared to be an alcoholic shot as the two danced in front of the camera.
She even poked fun at Kendall in the caption, writing, "me and cucumber girl" — a reference to the model's recent attempt at chopping a cucumber, which went viral after it aired in an episode of the family's reality show The Kardashians.
In the awkward scene, her mom, Kris, calls for help from their chef as the model struggles with cutting the vegetable.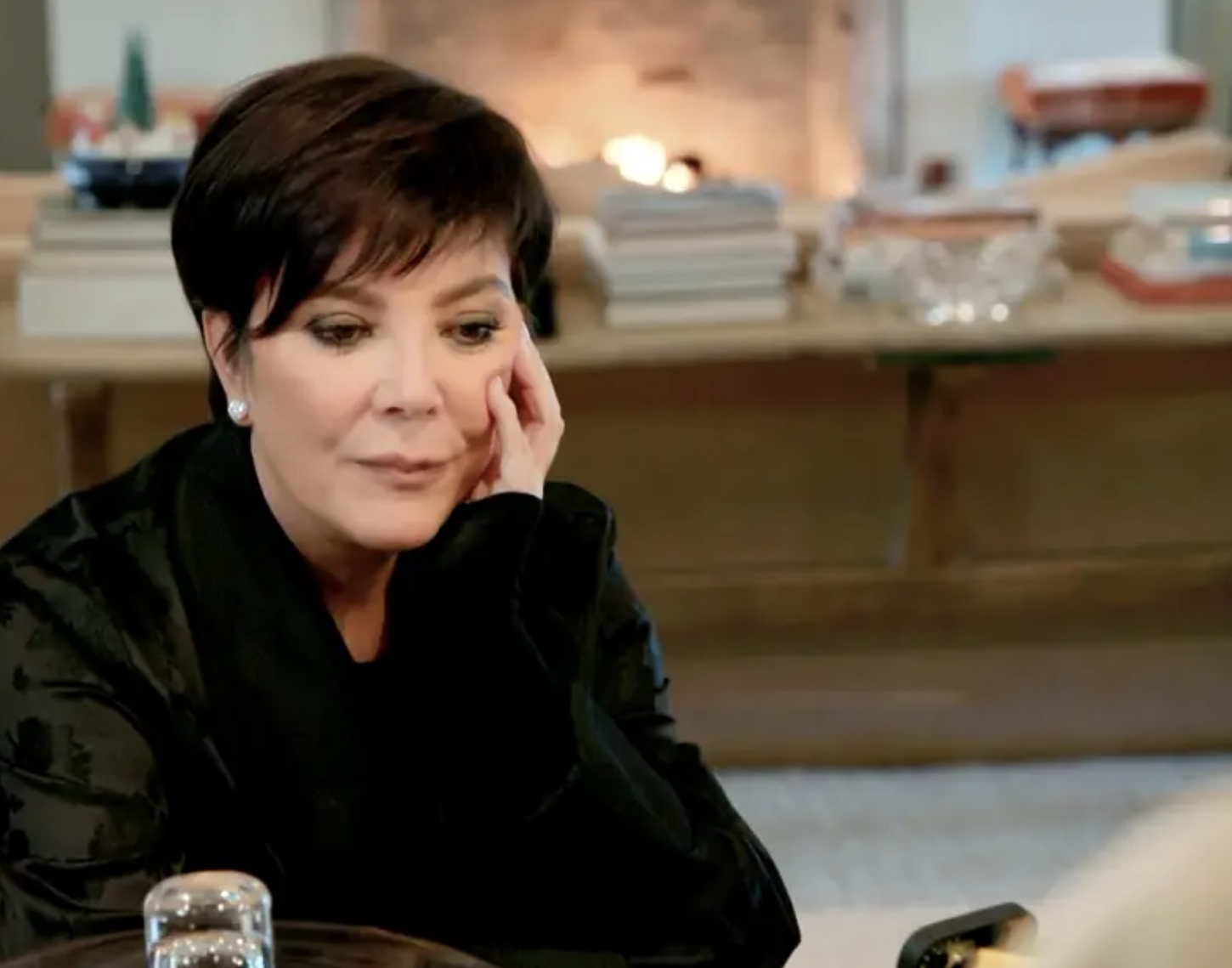 But elsewhere, Kylie's lighthearted quips didn't stop there, as she also posted a video of Kendall desperately trying to walk up a narrow staircase in her super-tight, floor-length dress.
Despite having switched from her heels to flats, Kendall was filmed walking awkwardly with her knees together as she climbed up the steps.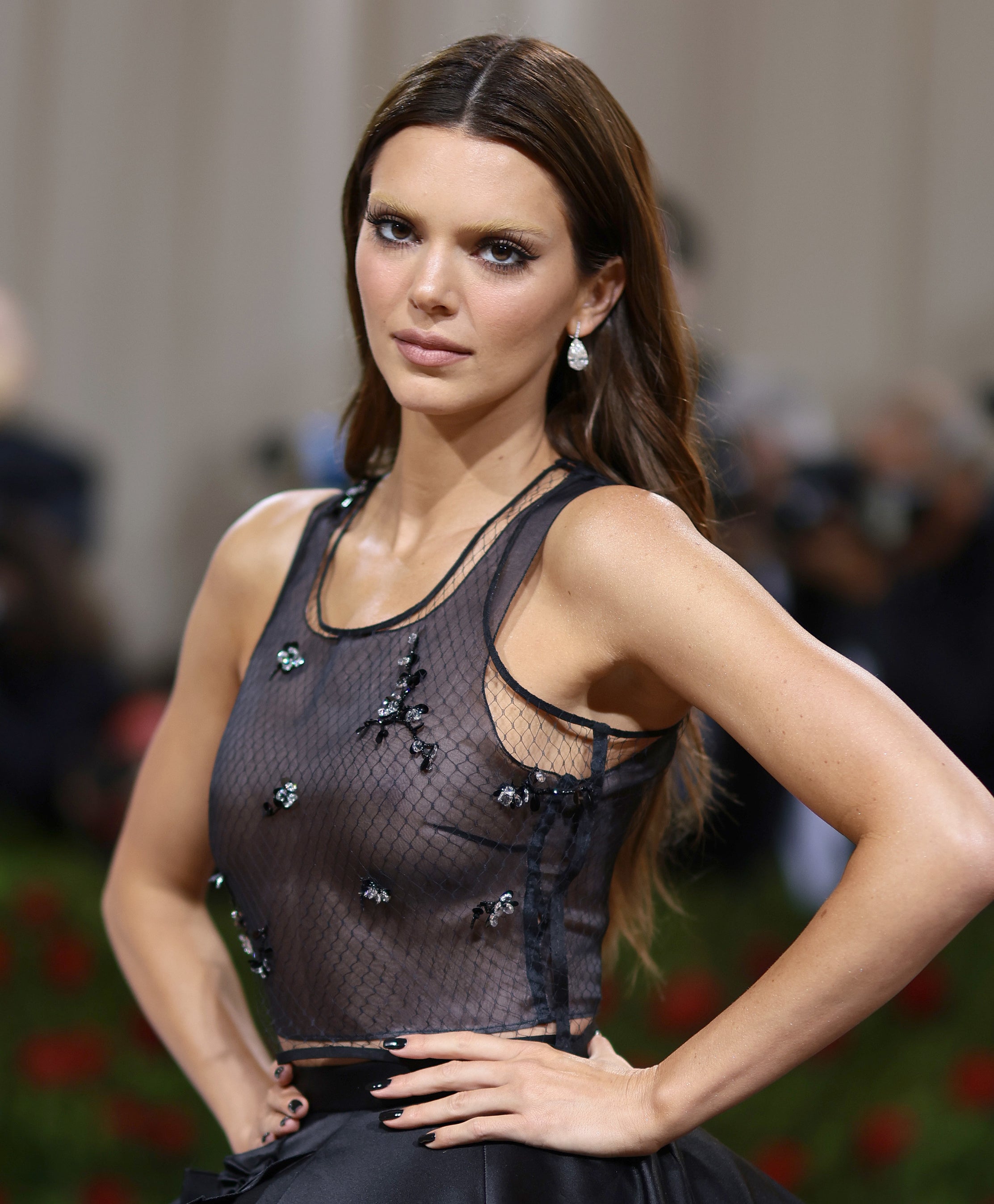 And Kylie shared the hilarious video on her Instagram story, giving her followers a candid look at the reality behind the picture-perfect scene.