These Two Ducklings Became Best Friends With A Rescue Pit Bull Dog
More proof that animal friendships are the best friendships.
This is Pikelet Butterwoll and Patty Cakes Huckleberry, a 3-year-old and 6-month-old rescue pit bull who live in Sydney, Australia.
They live with their owners, Calley Gibson-Stoll and Brad Stoll, who foster dogs and puppies throughout the year.
The Stolls told BuzzFeed News their home is "always hectic."
They own four "forever" dogs, including the well-known pit bull duo, and are always fostering at least one puppy. They also care for former foster dogs while their owners go on vacation.
The dogs are comfortable with other dogs. But the Stolls weren't certain how their dogs would warm up to two foster ducklings.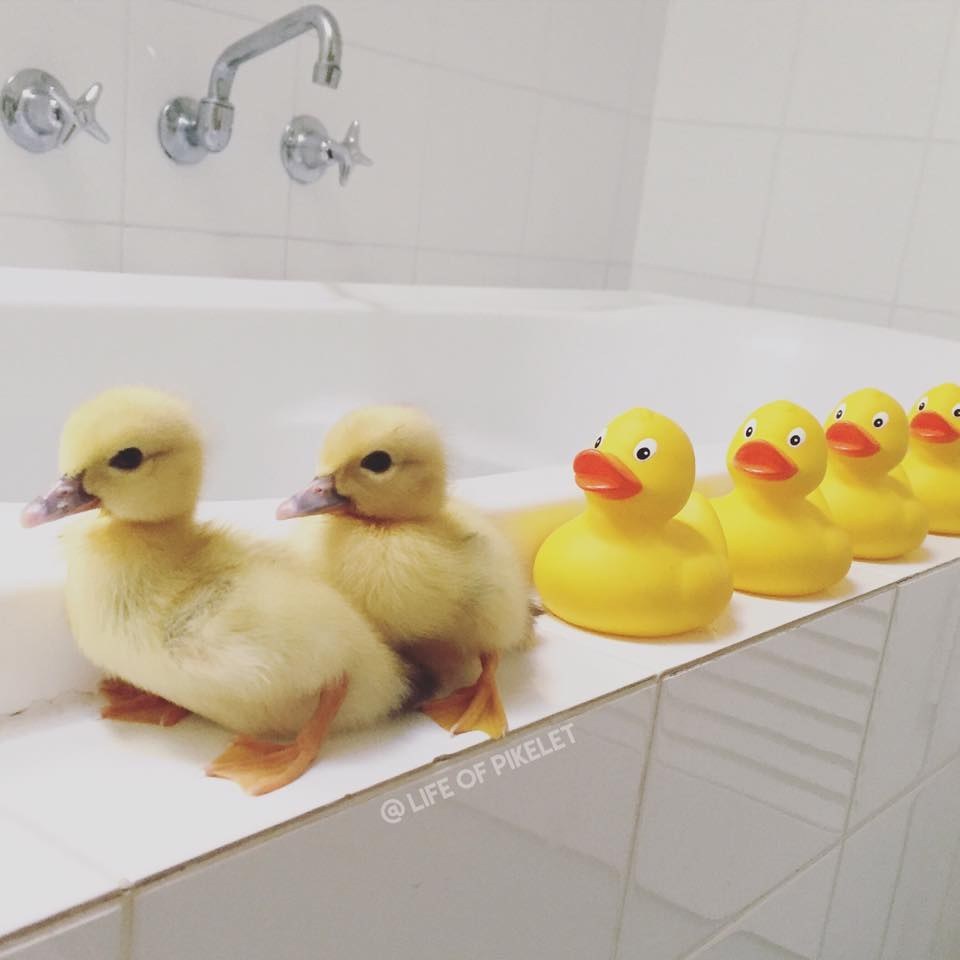 The ducklings were surrendered to the Wollongong Animal Rescue Network and the Stolls agreed to foster them.
In the end, the process of introducing the dogs to the ducklings went "totally fine."
"We treated their introduction like we would any other foster puppy," said the Stolls to BuzzFeed News. "All four of our dogs had different levels of interest."
"Pikelet is a little nervous around them," they said. "But each day he hangs out with them longer. Patty Cakes loves them and will do all he can to be by their side 24/7."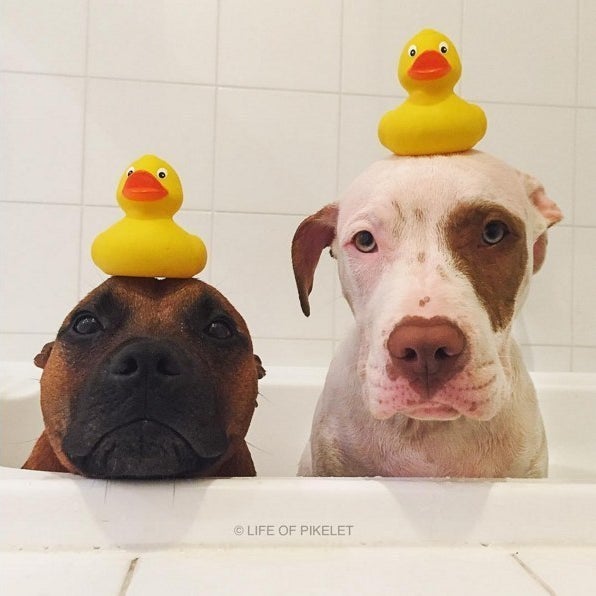 The ducklings, named Penguin and Popinjay, now recognize Patty in particular.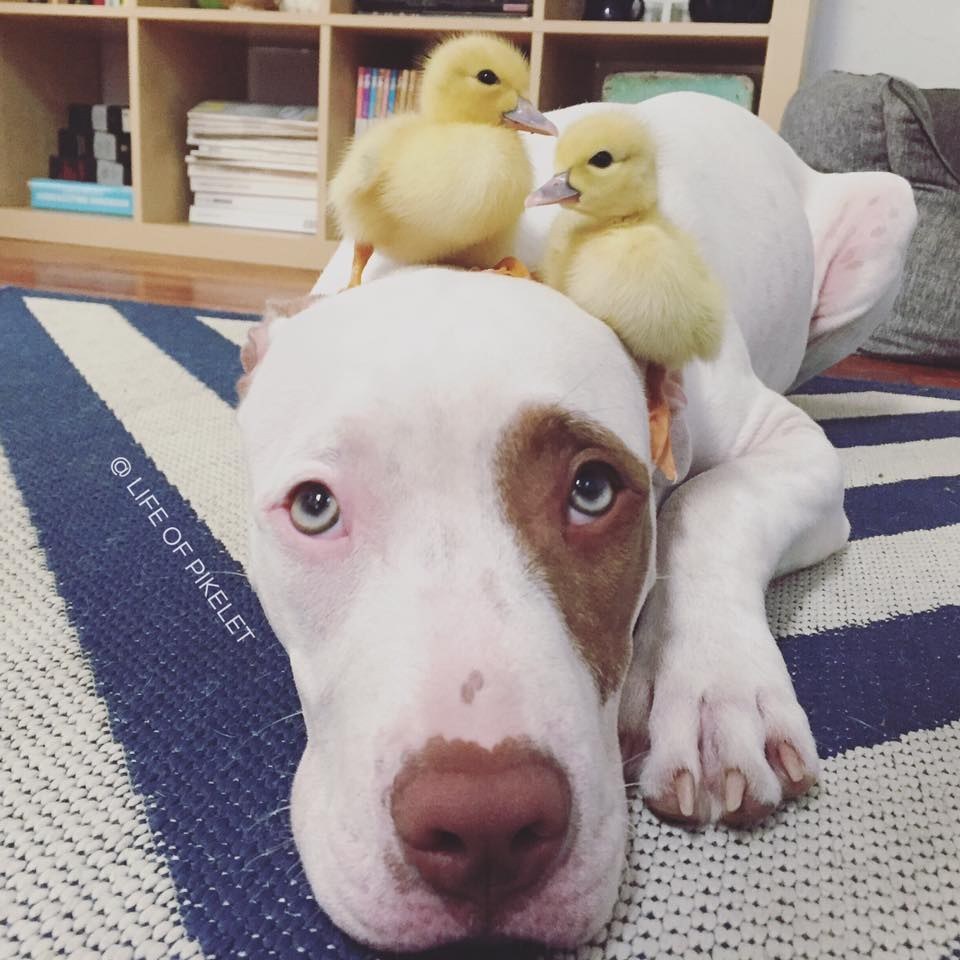 Patty likes to sniff the two ducklings, which are about a week old, and can be found holding them in his arms.
"Patty is quite a warm puppy so he acts like their hot water bottle," the Stolls said. "He also lets them groom him and will often give them a little gentle lick."
The ducklings don't like to be alone in big open spaces so they often follow the dogs and the Stolls around, which Patty doesn't seem to mind.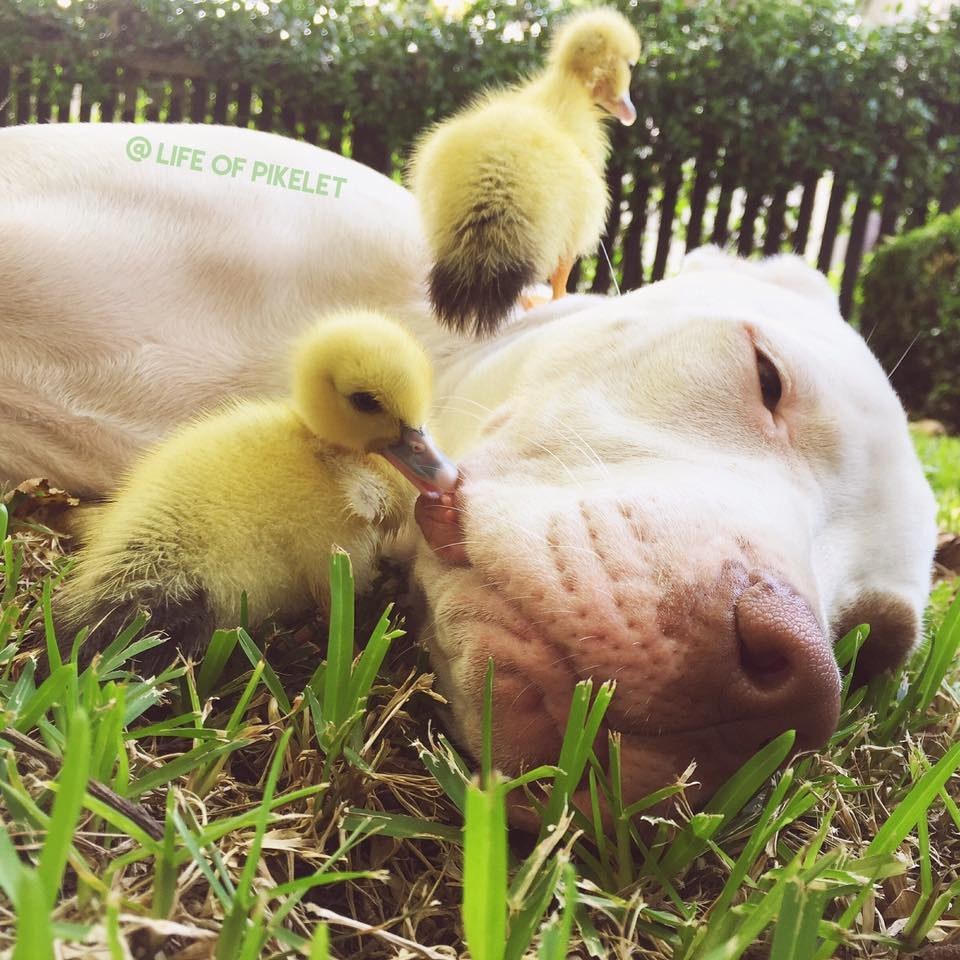 The ducklings love to nibble on Pikelet's ears or paws. He doesn't quite know what to do about their nibbling, said the Stolls. So he usually lays very still waiting for them to fall asleep.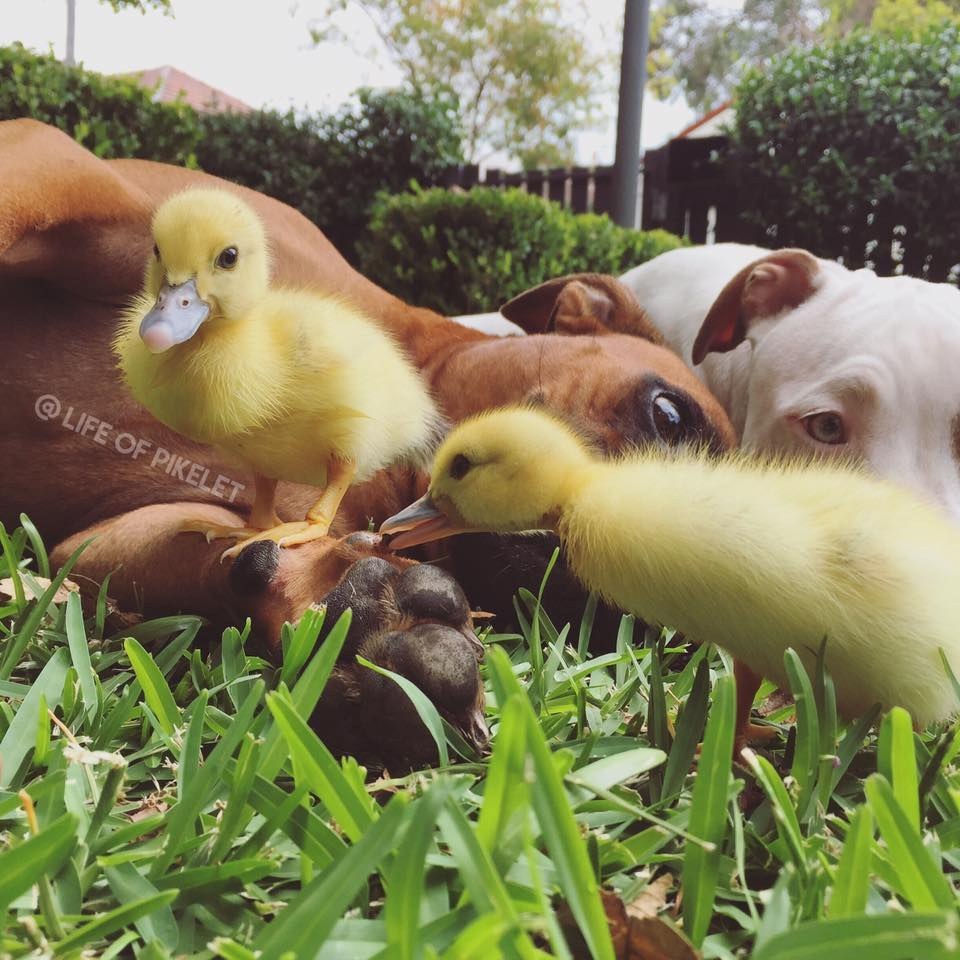 The Stolls said they hope the photos "shine a light on the happiness and positives fostering and rehoming rescue pets can be."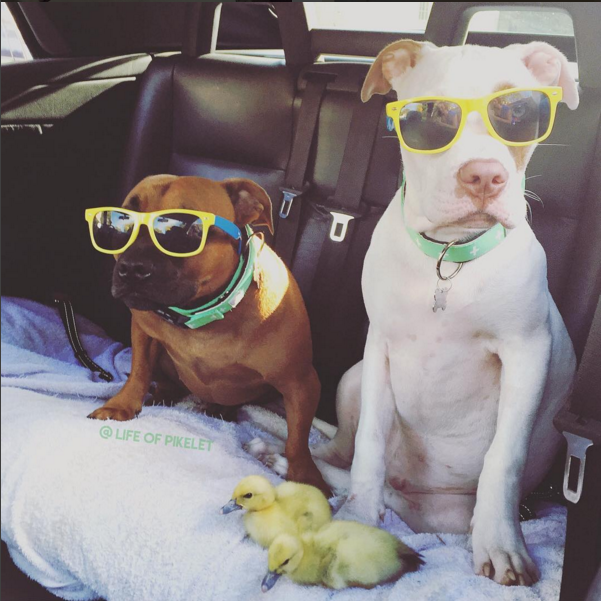 "Ducks are super similar to dogs," they said. "They love their people, pack, and are very affectionate."
They called Patty's bond with the ducklings "just icing on the cake" of having foster dogs and two new ducklings.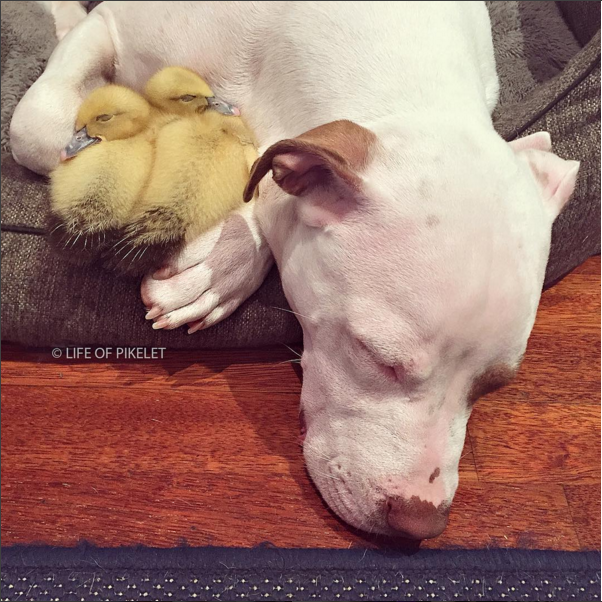 "People would pay breeders thousands of dollars to have a dog like him," they said. "And yet they are totally unaware that you can get a fantastic and sweet puppy just by visiting a shelter or rescue."