A dog at the Orange County Animal Shelter in Orlando, Florida was captured doing the cutest shimmy as the shelter's volunteer coordinator approached her cage.
This terrier mix was named Ginger Rose by staff at the shelter. She was found loose on the street near the shelter building on Monday, shelter spokesperson Diane Sommers told BuzzFeed News.
She was wearing a harness, but no one has come forward to claim her.
Crystal Kincaid, the shelter's volunteer coordinator, discovered Ginger Rose's dancing talents while walking through the kennel on Wednesday. She posted video of her doggy boogie on the shelter's Facebook page. Within a day, Ginger Rose was adopted.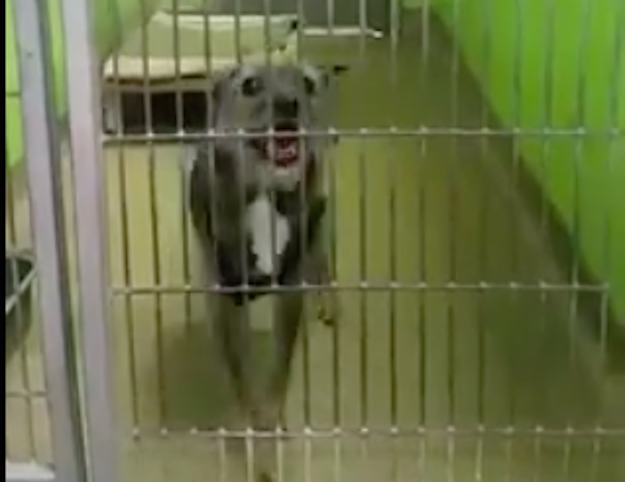 The shelter received an estimated 100 calls from people interested in adopting Ginger Rose.
Who can blame them for wanting to snatch up this talented pup?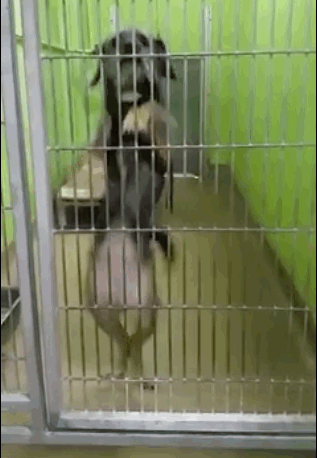 What is this? A bachata? Cumbia? Rhumba?
Summers said Ginger Rose's dance moves are pure natural talent.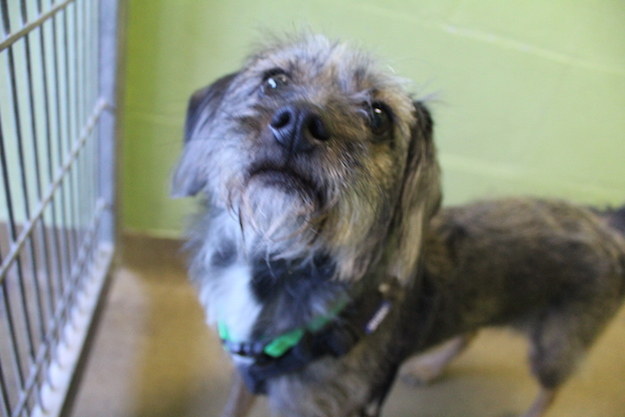 "It's more of an excited thing than a trained thing," she said. "We've tried different commands to see if she'd do it but it's more just when she's happy to see someone."
Ginger Rose is expected to go home with her new family on Monday. She'll live with three other adopted pets — another terrier and two cats. But the question is can they get down like this?