This Police Officer Saved A Trembling Puppy That Ran Under His Car
Paws crossed she'll be claimed by her family soon.
A puppy in Phoenix found herself confronted with the law on Wednesday. Lt. Tom Van Dorn was patrolling the Maryvale Estrella Mountain Precinct when he came across a pack of stray dogs blocking a road, according to Phoenix police.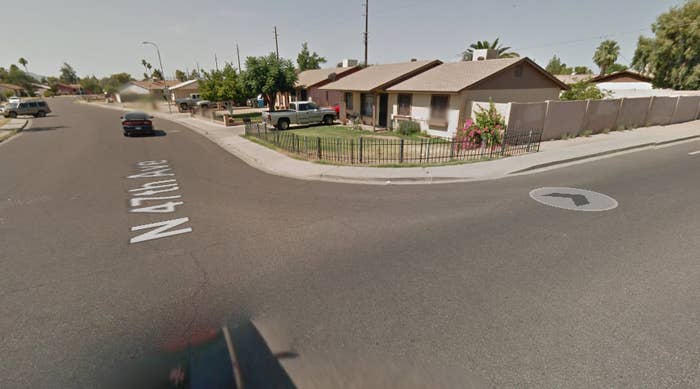 Van Dorn pressed his car horn to disperse the small dog gang. Three of the dogs scampered off, but one frightened pup ran under his patrol car.
He quickly braked to check on the pooch. When he peered under the car, he saw the unlucky pup had managed to squeeze into the undercarriage of the Tahoe.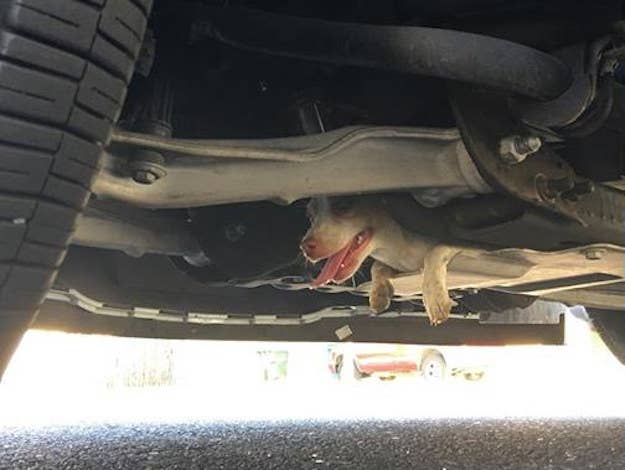 It took 20 minutes for the trembling pup to come out from under the car, according to police. She even refused to budge after the officer tried to coax her out with a hot dog.
The scared pup eventually crawled out from under the Tahoe with the help of Maricopa County Animal Care & Control officers.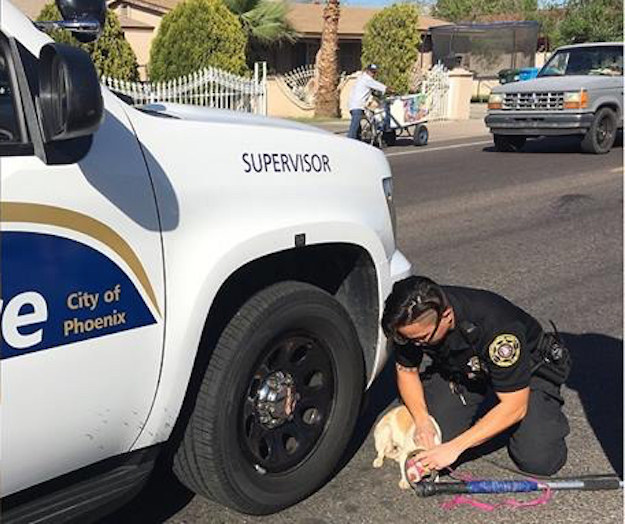 The puppy, named "Tahoe" by the West Valley Animal Care Center, had no microchip or collar. She's being held under "stray hold" through Sunday until her family claims her, the center spokesperson, Melissa Gable, told BuzzFeed News.
If no one comes forward to claim Tahoe by then, she'll be put up for adoption, said Gable.
Tahoe, a Chihuahua mix, appeared healthy. She's a bit timid, which is natural for a puppy in new surroundings, said Gable. But she warms up quickly to new people.
"I'm a dog owner," he said. "I'm also a huge animal lover in general, particularly when it comes to dogs."
He said that an officer's job is to keep the public safe. That includes helping "our four-legged friends at times, and we do what we can to try and keep them safe as well," he said.